Hendrick Motorsports' New Hire Is a Blow for a Surprise Daytona 500 Champion
Hendrick Motorsports has recruited Blake Harris from Michael McDowell's team to be Alex Bowman's crew chief in 2023.
So much of the Silly Season focus this summer and fall was on drivers like Tyler Reddick, Kyle Busch, and Noah Gragson, and that's perfectly understandable. After all, drivers are the high-profile people in NASCAR.
However, crew chiefs change jobs, too, and Hendrick Motorsports filled one of those critical positions Friday by announcing the hiring of Blake Harris. It's a win for the No. 48 team and a loss for Michael McDowell and Front Row Motorsports.
Blake Harris is the new crew chief for Alex Bowman's No. 48 Chevy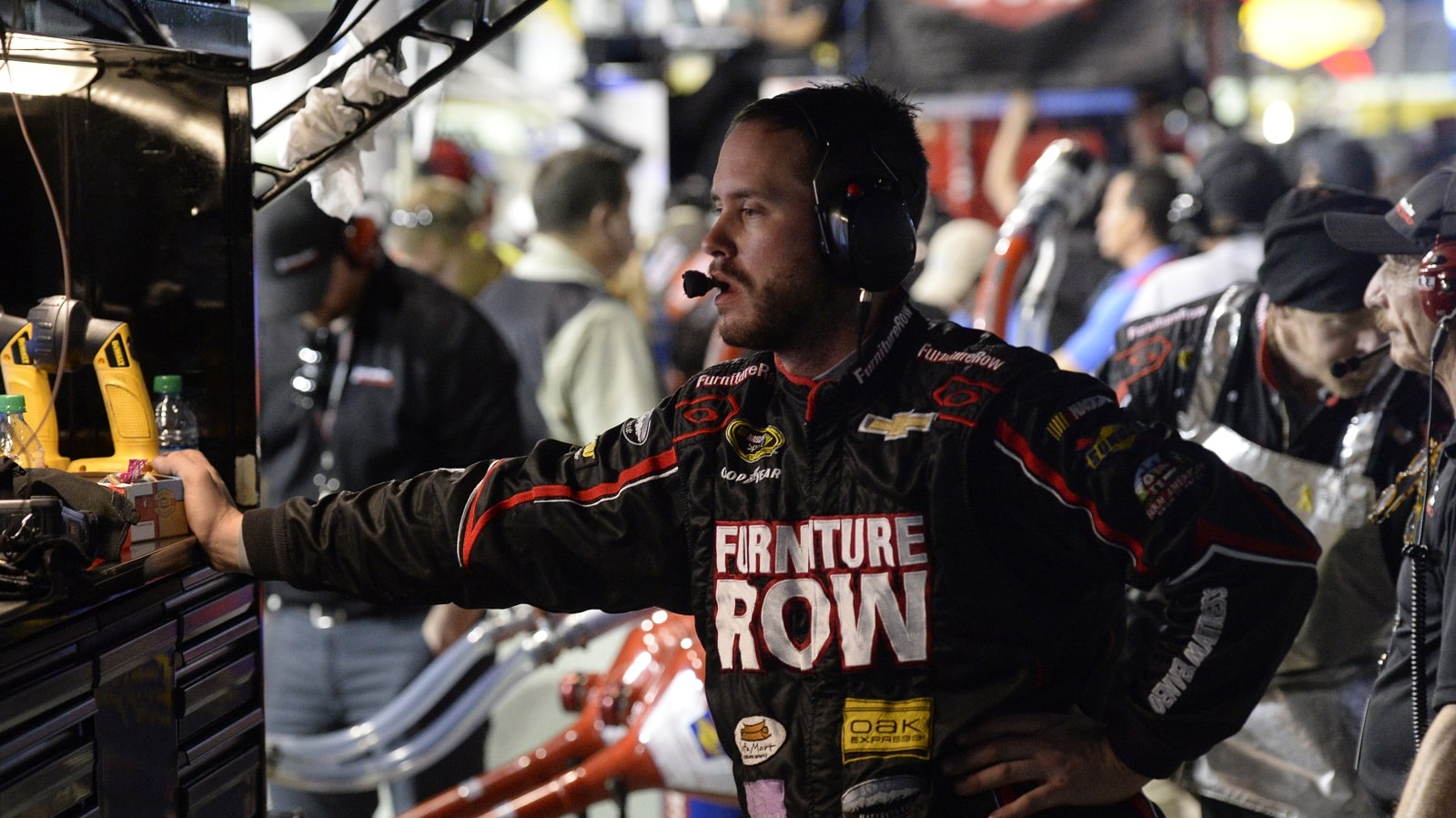 NASCAR fans woke up Friday to news that Hendrick Motorsports had filled the most prominent vacancy in the organization by hiring Blake Harris to work as Alex Bowman's crew chief next season.
The job on the No. 48 Chevy opened up when Greg Ives announced before the playoffs that he was going to step down from the box after five full seasons. He broke in with Dale Earnhardt Jr. in 2015 and has 10 victories on his resume.
Harris made his debut as a crew chief this season at Front Row Motorsports on Michael McDowell's No. 34 Ford. Before that, he was the car chief on Martin Truex Jr.'s car.
Hendrick Motorsports' gain in Michael McDowell's loss
Veteran driver Michael McDowell will be working with his third crew chief in three years when the 2023 NASCAR Cup Series season opens.
Drew Blickensderfer has worked nearly full-time as a crew chief in NASCAR's top two series since 2006, including three seasons with Michael McDowell. Though the pair logged just one victory, it was a huge one: the 2021 Daytona 500. When Joey Logano and Brad Keselowski wrecked with the white flag out, McDowell zipped past to win NASCAR's best-known race.
At season's end, Blickersderfer left to reunite with Aric Almirola. Blickersderfer and Almirola partnered for 35 races in 2016-17, scoring seven top-10 finishes at Richard Petty Motorsports. To replace him, FRM recruited Blake Harris from Joe Gibbs Racing, where he was the car chief for Martin Truex Jr. Truex's 2021 season included four victories and 20 finishes in the top 10.
There are variables to consider when evaluating the driver-crew chief combination. The Next Gen car was a reset for every Cup series team this year, and it's difficult to tell from the outside what resources FRM poured into McDowell's car following his Daytona-winning season.
However, this has indisputably been the best season for McDowell, a veteran of 425 Cup Series starts. He's yet to log career victory No. 2, but McDowell has finished in the top 10 a dozen times in 2022 with four races to go. He's qualifying better than ever, and McDowell's average finish of 16.4 is his best by a wide margin.
McDowell is a consistent threat on the big tracks and likely will remain so. It will be interesting to watch his results with a new crew chief in 2023.
Hendrick Motorsports driver Alex Bowman is looking for a rebound
Alex Bowman continues to recover from a concussion and has been ruled out of at least the next three races and possibly all four. It's been a bitter end to a difficult season that has seen the driver of the No. 48 Chevy slip from four victories last season to just one this year.
Bowman is under contract for 2023, but he is in a unique position in the organization. Fellow Hendrick Motorsports drivers Kyle Larson, William Byron, and Chase Elliott are all working under long-term contracts.
While Rick Hendrick and Jeff Gordon could extend Bowman's deal by the time drivers take the grid for the Daytona 500, there's also the possibility that HMS makes Bowman prove he's back to his 2021 form before committing.
Got a question or observation about racing? Sportscasting's John Moriello does a mailbag column each Friday. Write to him at [email protected].
Have thoughts on this topic? Keep the conversation rolling in our comments section below.