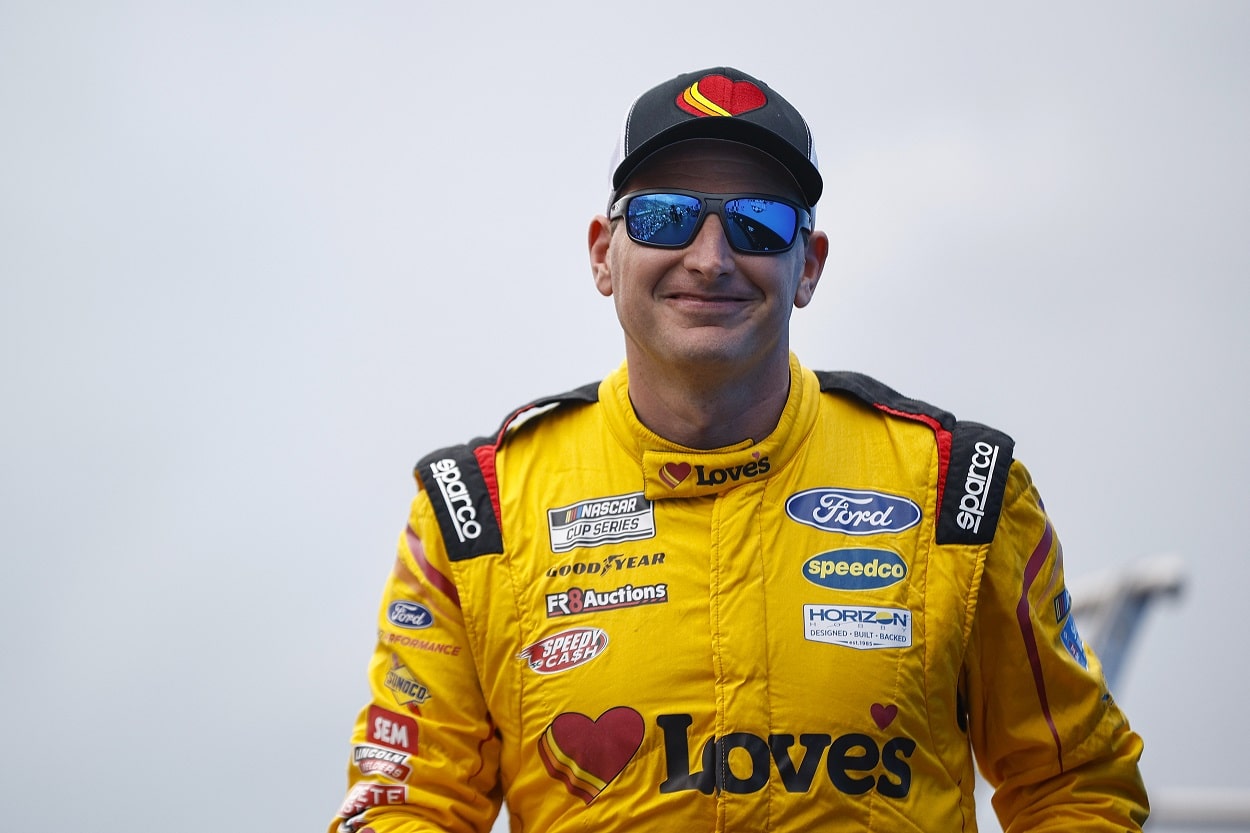 Michael McDowell Likely Misses the NASCAR Playoffs, but His Season Was Far From a Failure
Regardless of whether he makes the NASCAR Playoffs, Michael McDowell has had a career year.
Michael McDowell is headed back to the site of his only career Cup Series victory in a must-win situation to reach the NASCAR Playoffs. But he's already had a successful season no matter the result Saturday in the regular-season finale at Daytona International Speedway.
McDowell currently sits 24th in the points standings and well behind the playoff cutoff line of 16th, partly because of a 100-point penalty his No. 34 Front Row Motorsports team incurred after the July race at Pocono Raceway.
He would be 19th in the points standings if not for the penalty, but that is still not nearly close enough to grab one of the 16 playoff spots when 15 different winners have visited victory lane with one regular-season race left on the schedule.
Still, the 37-year-old has produced his best overall season and by far the best campaign by an FRM car in the organization's 18-year history.
Michael McDowell has built a stable career with Front Row Motorsports
McDowell opened the season in typical fashion. A high-quality superspeedway racer, he finished seventh in the Daytona 500 but then failed to crack the top 20 in six of the next seven races and was 26th in the points standings, which is almost exactly where he ran during his first four seasons with FRM.
He joined the organization in 2018 and finished 26th in the points standings with a lone top-10 coming with a ninth-place result in the season-opening Daytona 500. He had a pair of top-fives the following year in superspeedway races but dropped to 27th in the final standings.
His 2020 campaign produced four top-10s and a small jump to 23rd in the standings, but he failed to register a top-five finish.
Then came his biggest career highlight, the 2021 Daytona 500. McDowell led only the race's final lap when Team Penske teammates Brad Keselowski and Joey Logano triggered a big wreck on the backstretch during the last lap. 
That qualified McDowell for the playoffs. He was eliminated in the first round and ultimately finished 16th in the standings, but he did grab a second top-five in the spring race at Talladega Superspeedway and notched a then-career-high five top-10s.
NASCAR then introduced the Next Gen car model for the 2022 season, and McDowell saw it as a chance to finally have a more level playing field against the powerhouse organizations in the sport.
"It took me forever to get comfortable in our (Gen 6) cars, but when I jumped into that (Next Gen car), I felt right at home," he said before the season.
The Next Gen car has brought more parity to the sport. Fifteen different drivers have won a race with one event left in the 26-race regular season, and drivers with smaller teams have found more success.
McDowell has doubled his previous career high with 10 top-10 finishes this season. Ross Chastain and Daniel Suarez are both qualified for the playoffs with Trackhouse Racing.
And Erik Jones, with nine top-10s for Petty GMS Motorsports, has a chance to match the 13 top-10s he compiled in 2020 during his final season in the No. 20 car for Joe Gibbs Racing.
McDowell was the star of the show early at Watkins Glen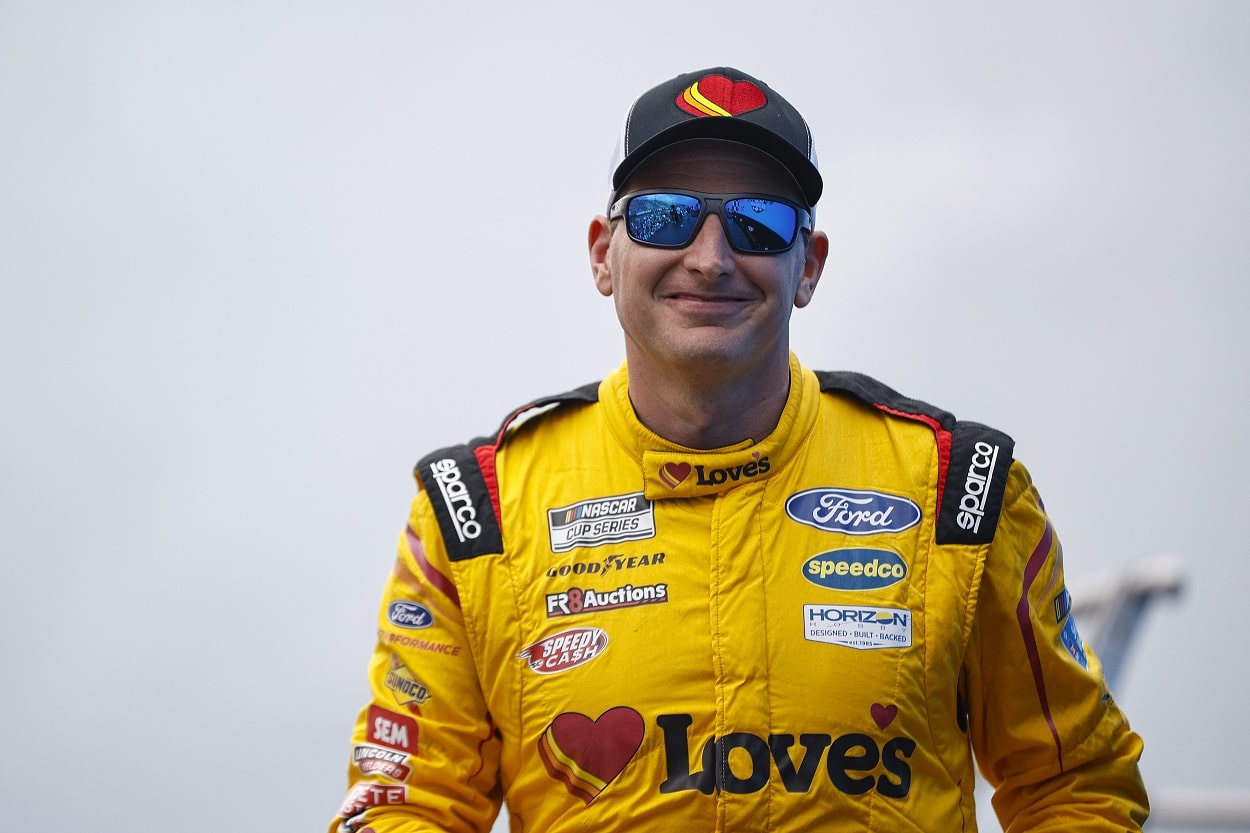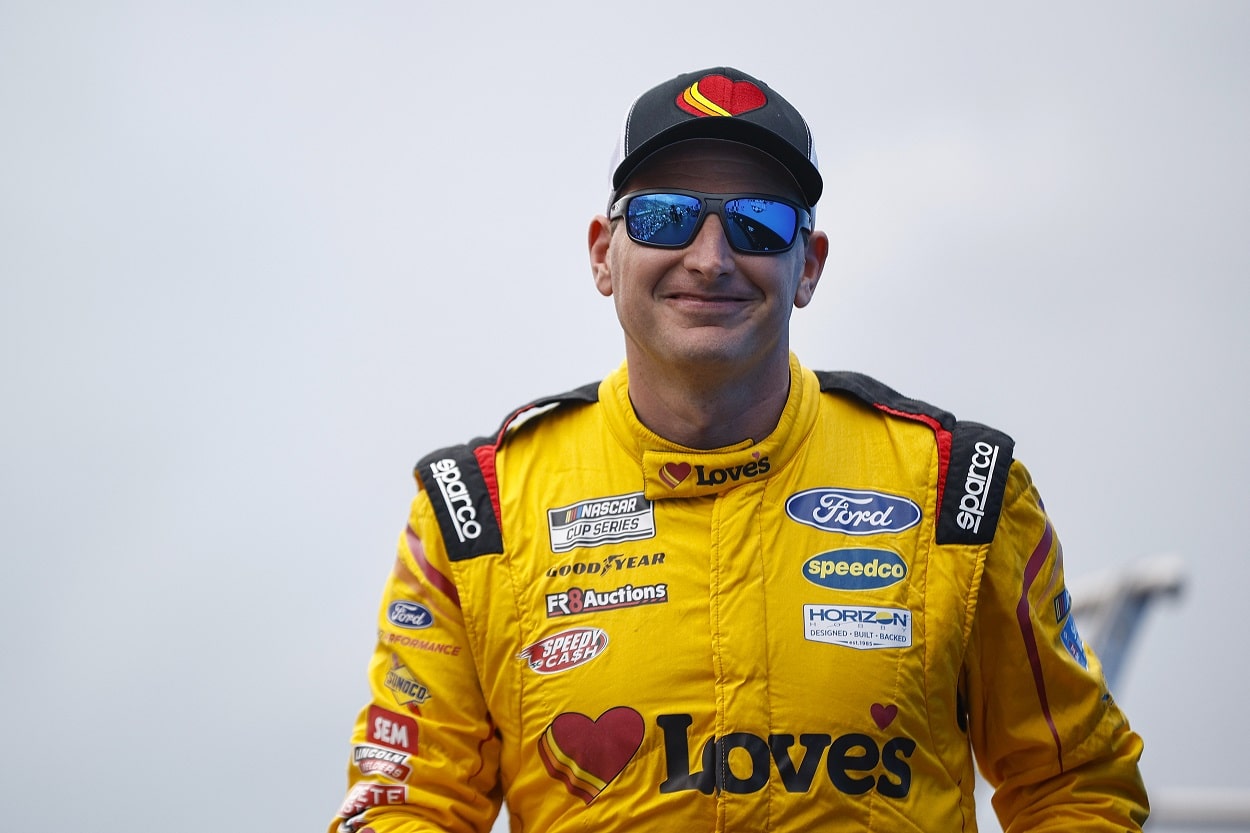 McDowell nearly pulled off the dramatic win he still needs to reach the playoffs last week at the Watkins Glen International road course in upstate New York. He passed pole-sitter Chase Elliott on Lap 4 and led eight circuits during the 20-lap Stage 1.
He then led six more laps early in Stage 3 before he faded to sixth by the finish. Still, McDowell's 119.3 driver rating for the event was second in the field to only Elliott at 124.8, and his 14 laps led were third behind Elliott (29) and Logano (15).
"Today's a good day, just the outright pace we had and how close we were," McDowell said after he had climbed from his car at Watkins Glen. "Got to look at the positives. So, we'll go to Daytona and try to get it done there."
McDowell will have as good of a chance as anybody to win at Daytona. He had an engine problem end his regular-season finale at Daytona early a year ago, but he has otherwise finished 14th or better in seven of his nine races at the speedway since he joined FRM in 2018.
Also, five of his six career top-fives have come at either Daytona or Talladega.
Daytona is still one of the most unpredictable tracks on the NASCAR schedule, so McDowell's playoff chances are still relatively thin. However, he should still be able to look back on the season with a smile because he has produced the best, most complete season of his 15-year career.
And with more races like Sunday at Watkins Glen, his second career win might not be too far off.
Stats courtesy of Racing Reference
Like Sportscasting on Facebook. Follow us on Twitter @sportscasting19 and subscribe to our YouTube channel.