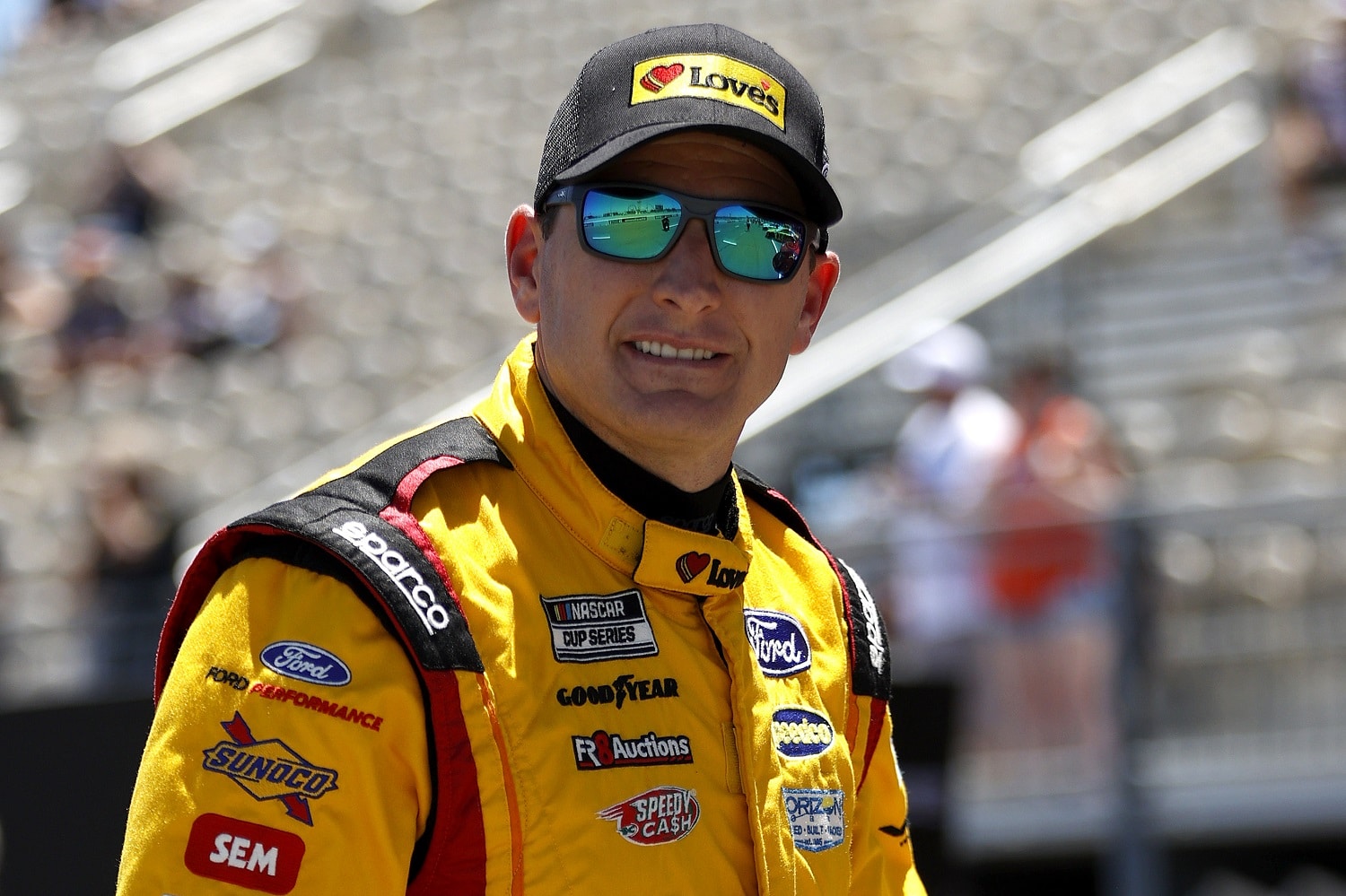 NASCAR Winnows the Playoff Field by Bringing the Hammer Down on Michael McDowell and Erik Jones
Michael McDowell and Erik Jones have taken big hits to their playoff hopes in recent days.
We've wasted a lot of time and energy trying to figure out whether Kurt Busch or Chase Briscoe could become the odd man out in the Cup Series playoffs race. It turns out NASCAR is shaping the future at the executive level with the clampdown that's disqualified two cars and heavily penalized two others in a matter of days.
The reason for the timing isn't clear, but the impact certainly is. Alex Bowman and Daniel Suarez no longer need fear being left behind when the playoffs open on Sept. 4 at Darlington. Meanwhile, Michael McDowell is toast, and Erik Jones is wounded, too.
The 16- or 17-winner scenarios remain in play in the NASCAR Cup Series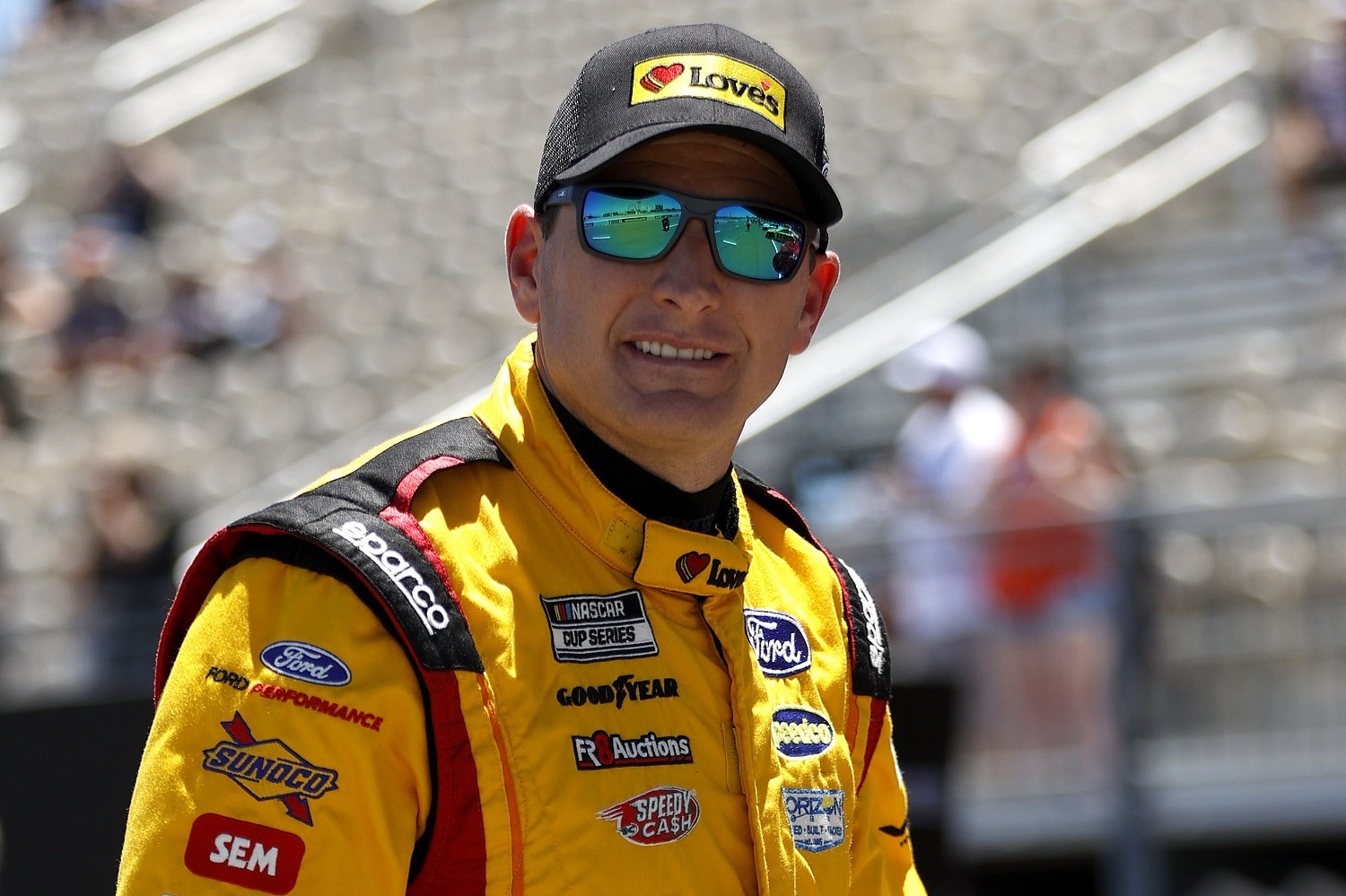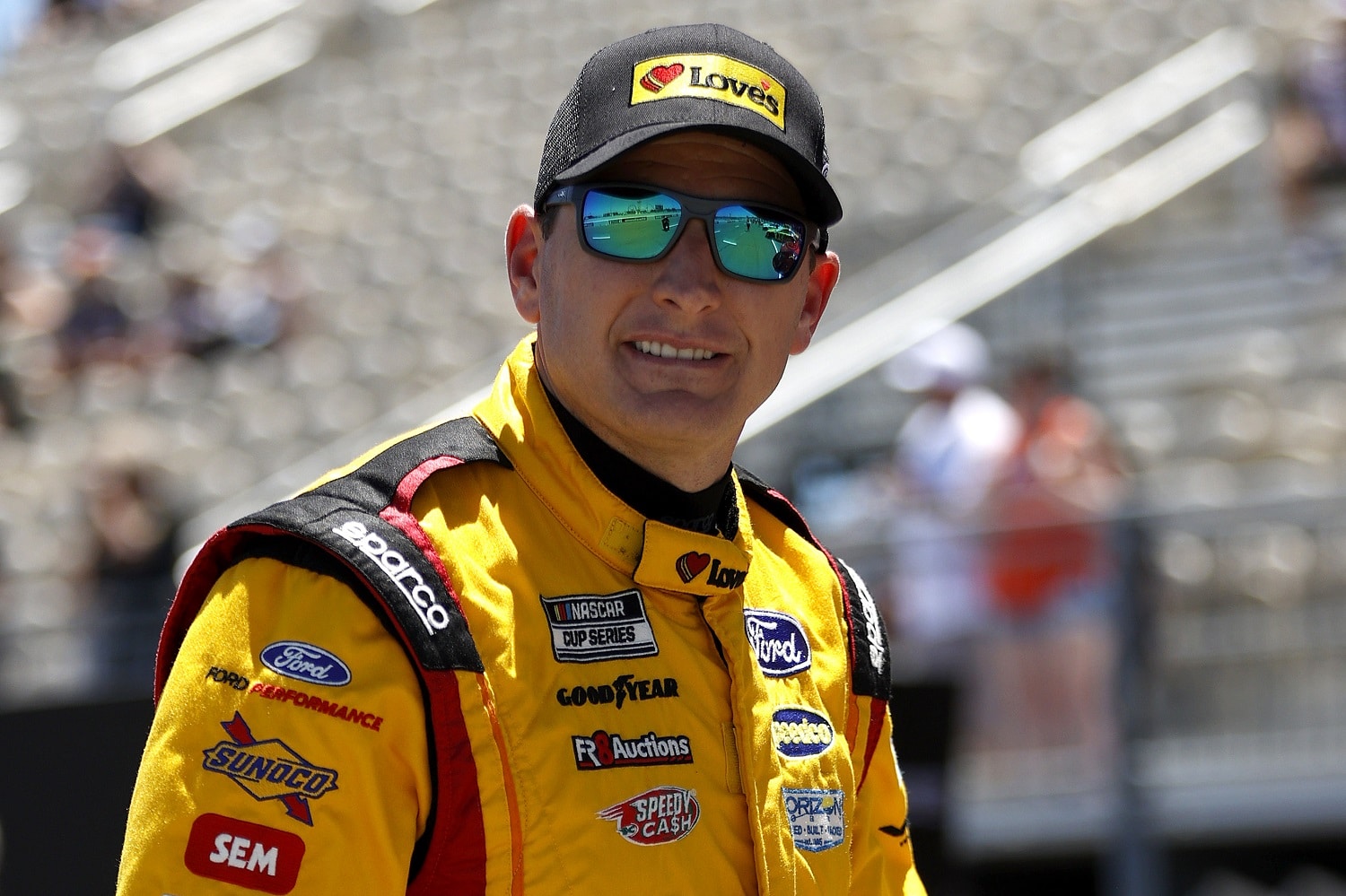 The Pocono results – both the original and revised versions – didn't change the number of winners this season, so the NASCAR Cup Series still stands at 14 victors with five races remaining. The playoff implications to consider are:
Ryan Blaney, third in points, can still get bounced by two more first-time winners, which would bring the total to 16. Martin Truex Jr. (fifth), Kevin Harvick (10th), and Aric Almirola (13th) are feeling the same heat, though it's accomplished veterans like Truex and Harvick who are keeping Blaney sleepless at night.
The bumping of one-race winners should we get to 17 victors (admittedly a remote possibility now) currently begins with Kurt Busch (485 points), then Chase Briscoe (487) and Austin Cindric (495). Meanwhile, Alex Bowman and Daniel Suarez are now far enough up the points list that they should have no worries.
No one wants to take their chances in the regular-season finale at Daytona sitting 16th in points among winners if there have already been 16 winners. That scenario would just be begging for trouble.
NASCAR has winnowed the field by taking out Michael McDowell
Michael McDowell's playoff hopes are over unless he wins two of the next five races. Even then, he'd start in a hole at Darlington and would be at great risk of failing to make the transfer to the field of 12 surviving contenders. That's because NASCAR slammed McDowell on Tuesday with penalties after inspection of the No. 34 Ford at the R&D Center in Concord, North Carolina.
Mind you, McDowell would have been in trouble anyway in the 17-winner scenario. At 447 points through 21 races, he was still just 20th in the standings. But NASCAR announced that its inspection uncovered an improperly modified part and gave him the Brad Keselowski treatment: A slew of penalties including a 100-point deduction for now and 10 more should he make the playoffs.
It dropped McDowell, the 2021 Daytona 500 champion, to 26th in the standings.
That came on the heels of NASCAR's measures against Erik Jones. An inspection of the No. 43 before the Pocono race uncovered an issue with the rocker box assembly. Jones was docked 35 points, but he earned 42 with a ninth-place finish over the weekend.
Jones is 18th in points, but the penalty had the effect of moving him behind Austin Cindric, Chase Briscoe, and Kurt Busch. He is driving the best car he's had since at least 2019 and has been in the mix heading into the final restart of some races this season. He's a threat to win one of the remaining regular-season races, but he could also easily end up 17th in points on a list of 17 race winners.
NASCAR's timing is curious
NASCAR officials announced before the season they would have zero tolerance for equipment violations in the first year of the Next Gen car, which relies heavily upon parts from approved vendors. Brad Keselowski was the first to feel the wrath, suffering a 100-point penalty and other huge penalties shortly after the first Atlanta race on March 20.
We then went four months with scarcely an issue beyond team after team being unable to keep wheels on their cars. Then, in the span of four days, Erik Jones and Michael McDowell absorbed points penalties, and Denny Hamlin and Kyle Busch were disqualified from the top two spots in the Pocono results.
So, did everyone start getting sloppy at once? Of course not. There've almost certainly been compliance issues all along. But they went undetected because of the randomness of the post-race inspection process and the nit-piking of the pre-race inspections that caught problems before they potentially affected races.
The best guess is that NASCAR has decided that the early-season parts pipeline worries are over, so teams shouldn't be using parts from the scratch-and-dent counters in their garages. Combined with a desire to avoid any embarrassing episodes in the playoffs, it's a step to make sure teams aren't taking shortcuts.
Unfortunately, it's also taking contenders out of the hunt coming down the home stretch.
All stats courtesy of Racing Reference.
Like Sportscasting on Facebook. Follow us on Twitter @sportscasting19 and subscribe to our YouTube channel.
Got a question or observation about racing? Sportscasting's John Moriello does a mailbag column each Friday. Write to him at [email protected].