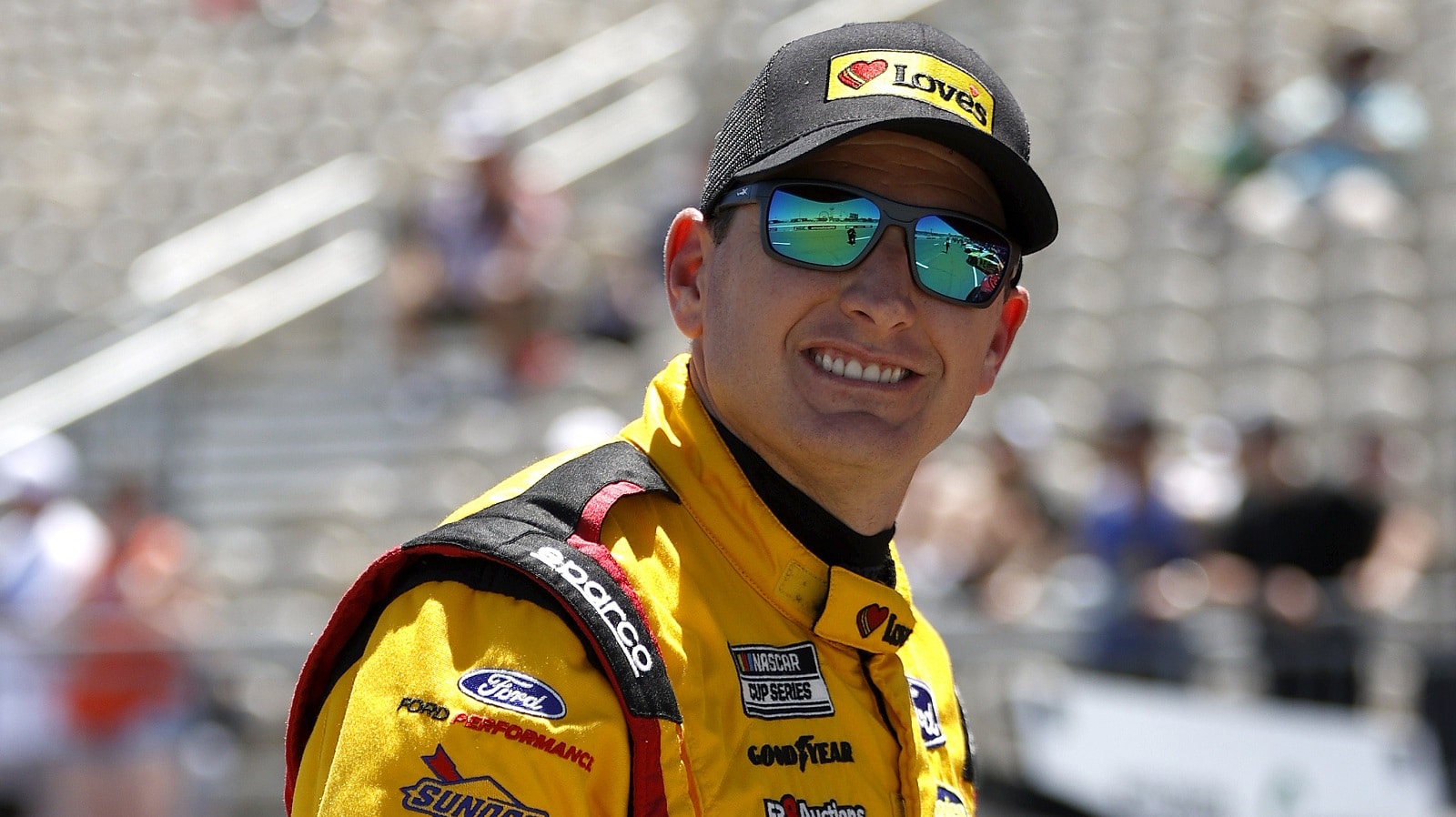 Michael McDowell Sees Elkhart Lake or Watkins Glen as His Road to the NASCAR Playoffs
Michael McDowell acknowledges winning a race is his only way into the NASCAR playoffs but thinks he can get it done in the next two months.
It sounds odd to say because the victory was at the all-important Daytona 500, but Michael McDowell really didn't have much of a 2021 NASCAR season other than his one win. Even then, it took Joey Logano and Brad Keselowski wiping out on the last lap to open the door.
The driver of the No. 34 Ford is having a far better season this year, but McDowell has nothing to show for it yet better than third place at Sonoma. With nine races left in the Cup Series regular season, he believes his path to the playoffs is actually a road.
Michael McDowell is having his best season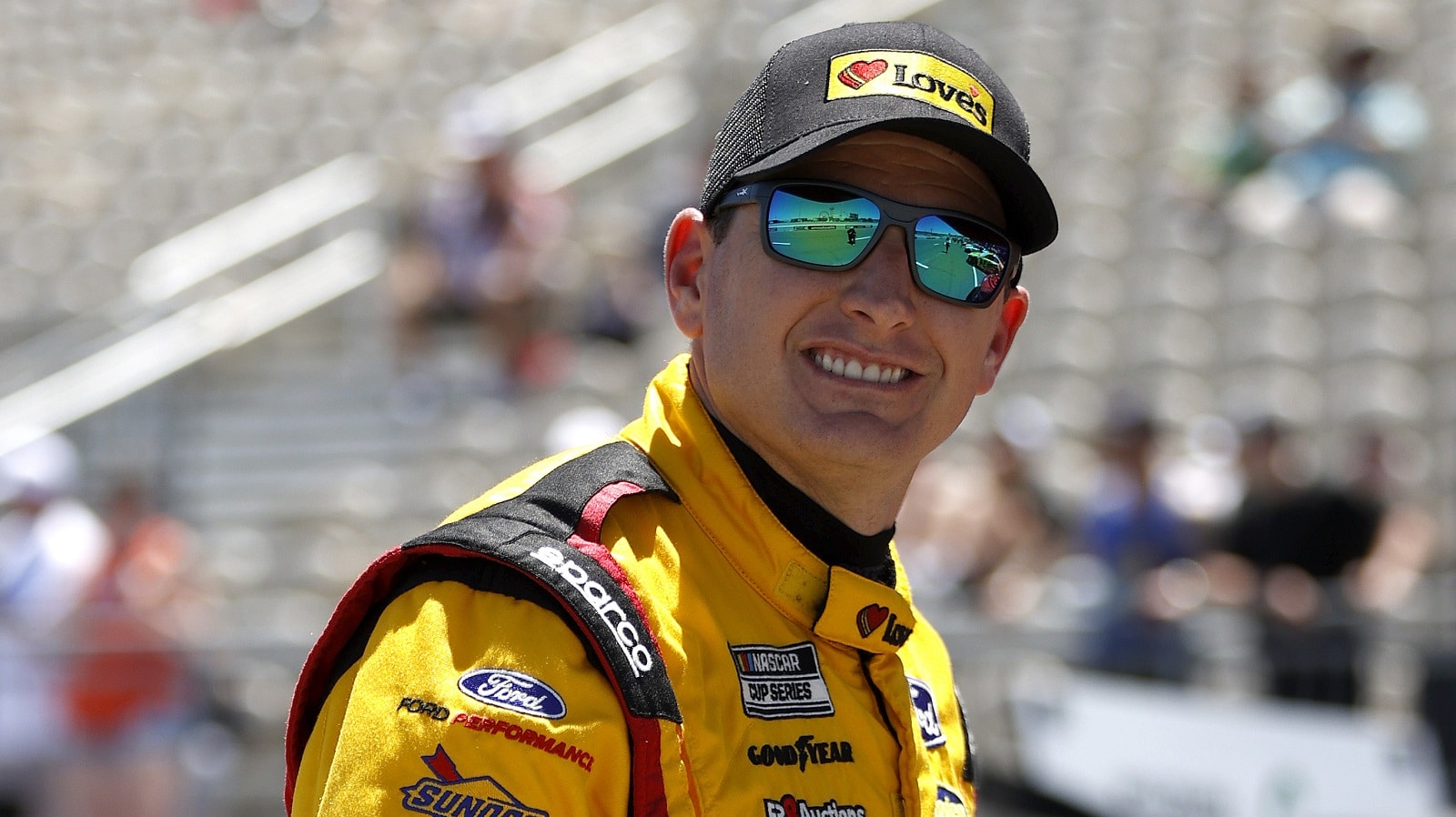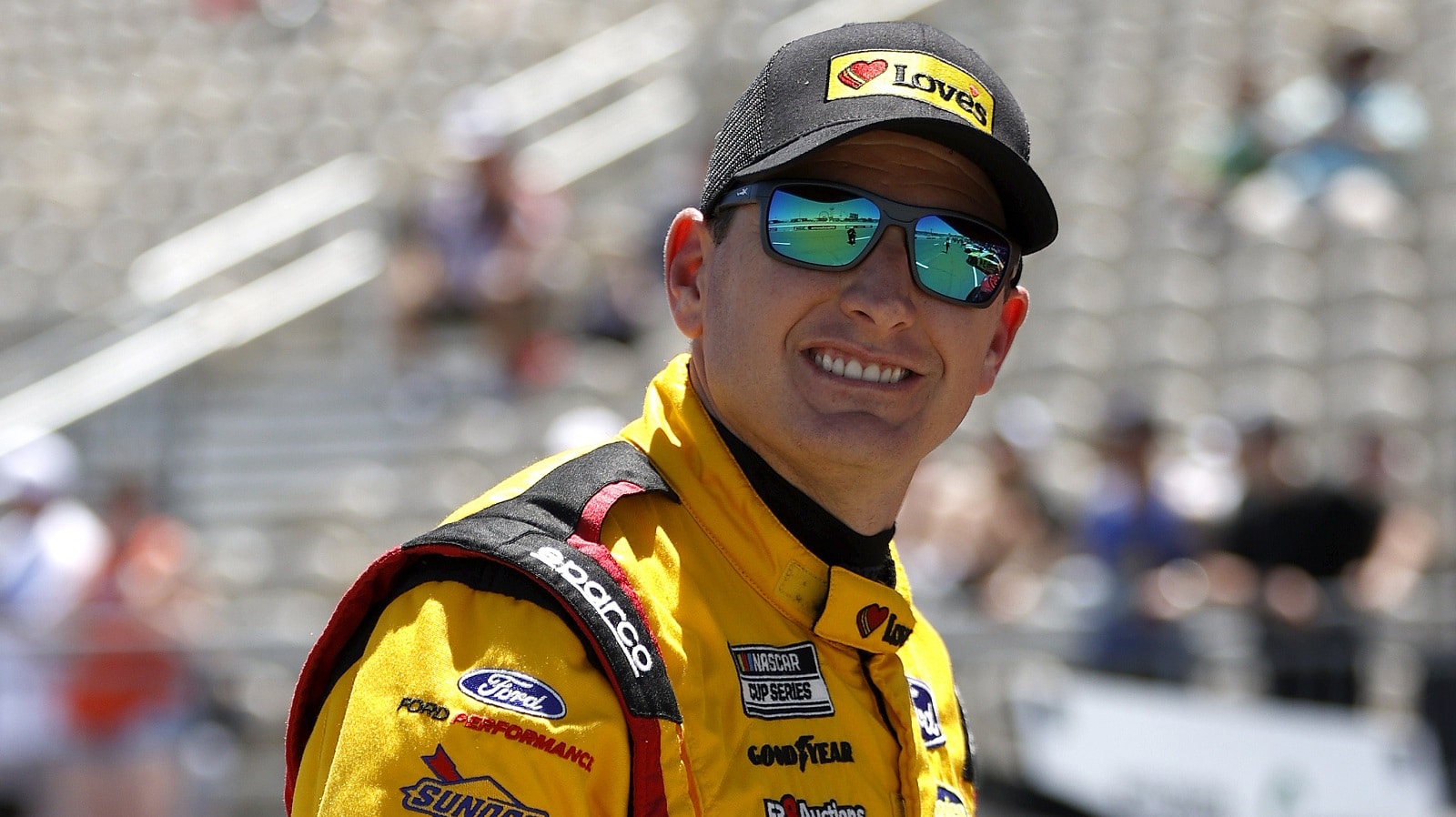 Michael McDowell, 37, spent most of his career as a field-filler, which isn't a reflection of his driving ability. Competing for teams like HP Racing early on, he never stood a chance in NASCAR Cup Series races. It got better with Leavine Family Racing, then he took a step forward by joining Front Row Motorsports in 2018.
Twenty-third place in 2020 was his best finish in points until he beat the odds by winning the 2021 Daytona 500 and placed 16th in points after a quick exit from the playoffs. The season as a whole wasn't very good as he posted just two top-10 finishes in the final 33 races, but it still constituted progress.
McDowell is only 21st on the latest point list as the series heads to Road America in Elkhart Lake, Wisconsin, but his numbers have been respectable: a career-high six top-10 finishes, a personal-best 34 laps led at Gateway, and an average finish 2.1 positions better than his average start.
Michael McDowell sees road courses as his path to the playoffs
It's unrealistic to think Michael McDowell can make the playoffs on points. At best, only four non-winners are going to be in the title hunt beginning Sept. 4 at Darlington, and McDowell is currently 97 points below the cut line. Additionally, that cut line will be a moving target (and moving in the wrong direction) every time a new driver breaks into the win column over the rest of the regular season.
Winning, then, is imperative to make the field of 16 for the first stage of the playoffs, and McDowell thinks road courses are his best route to Victory Lane. He was third at Sonoma this month. A year ago, he was eighth on the Daytona road course and seventh at COTA.
"I think it's going to take a win for us to get in. I'm not delusional about that," the driver told NBC Sports during Sunday's second weather delay at Nashville Superspeedway. "Road America is probably one of my best tracks. Watkins Glen is probably my second, and if I had to do it at Daytona, we've got a shot at doing it there. I don't want to wait until that last race to do it."
Third place at Sonoma for his fifth top-10 showing in the last eight races was another confidence-builder. Don't rule out the possibility of him scoring that all-important win.
"I feel like all the things are moving in the right direction," McDowell said. "It's hard to win a Cup race, we all know that. But next week we've got Road America, my best track. So, we'll get it done."
All stats courtesy of Racing Reference.
Like Sportscasting on Facebook. Follow us on Twitter @sportscasting19 and subscribe to our YouTube channel.