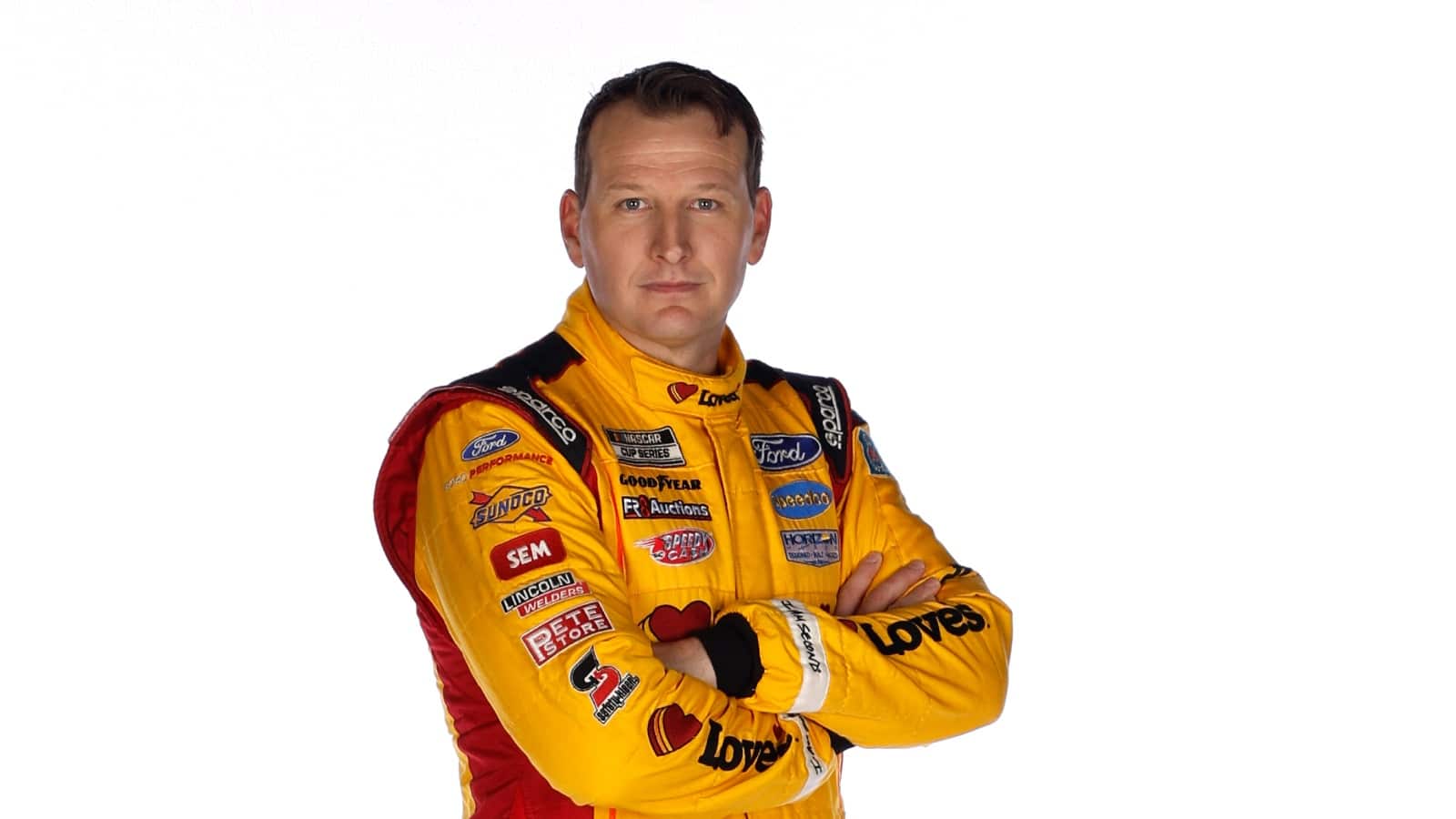 Michael McDowell's Big Brag Before the Daytona 500 Was Beating a Pair of Formula 1 Greats
Past Daytona 500 champion Michael McDowell raced against the likes of Lewis Hamilton in his karting days.
With half the regular season gone, Michael McDowell sits squarely on the list of a dozen NASCAR Cup Series drivers too far down to be confident of making the playoffs via points yet good enough to pull off a race victory that would get them there.
If there's any doubt about the latter, McDowell put himself in position to win the 2021 Daytona 500 and cashed in after Joey Logano and Brad Keselowski collided on the last lap.
It represents his only victory in the sport's top circuit and means he'll go through the remainder of his career being introduced as a winner of NASCAR's best-known race. Up until that day, his brag-to-the-grandchildren moment in life was racing against two future Formula 1 champions.
Michael McDowell returns to the site of a wicked crash
If there's any moment in his NASCAR career that fans discuss more than Michael McDowell's Daytona 500 win, it's his wreck at Texas Motor Speedway, the site of this weekend's All-Star Race.
McDowell, 37, was a rookie making his second attempt at qualifying in the 2008 NASCAR Cup Series when he survived one of the most brutal single-car crashes in memory. His Michael Waltrip Racing Toyota got loose exiting Turn 1, and the Phoenix native slammed the outer wall nearly head-on, setting off a jaw-dropping sequence in which the car rolled more than a dozen times. Scattering wreckage over hundreds of yards.
"I remember when it landed, it landed on all fours and I kind of wiggled my toes and moved around a little bit," McDowell recalled. "I realized I wasn't hurt and climbed out. But, you know, the biggest thing that went through my mind was, 'Oh, man. I hope I don't get fired.' Your second race in the Cup Series, a rookie, and to have a crash like that."
McDowell has never finished better than 14th at that track in 23 points races though he posted a 12th-place showing there in the 2021 NASCAR All-Star Race.
Michael McDowell outraced Lewis Hamilton and Nico Rosberg
The chronology of Michael McDowell's early years in racing looks like that of any of a hundred others in one of the three major NASCAR series. He moved from BMX bikes to karting. From there, it was on to a couple of full-time seasons in the Rolex Grand-Am Sports Car Series starting at age 20, and then he became a full-time Xfinity Series driver at 24.
McDowell continued climbing, reaching the Cup Series in 2008 with Michael Waltrip Racing, but professional victories have been few and far between. However, winning came easily when he was barely a teen. McDowell won a World Karting Association championship as well as two straight International Kart Federation championships.
"I grew up racing with Lewis Hamilton and Nico Rosberg and guys that even some have retired now, which shows you I'm getting old," he said on a Frontstretch.com podcast. "But, yeah, telling my son that I beat Lewis Hamilton at this race in Canada, he's like, 'No way. There's no way you did.'"
Rosberg captured the World Drivers' Championship in 2016 and retired from Formula 1 shortly afterward. Hamilton has won a record-tying seven F1 titles. At the time McDowell raced alongside them, the future F1 greats were already Mercedes AMG development drivers on a course for the big-time.
The driver of the No. 34 Ford has work to do this season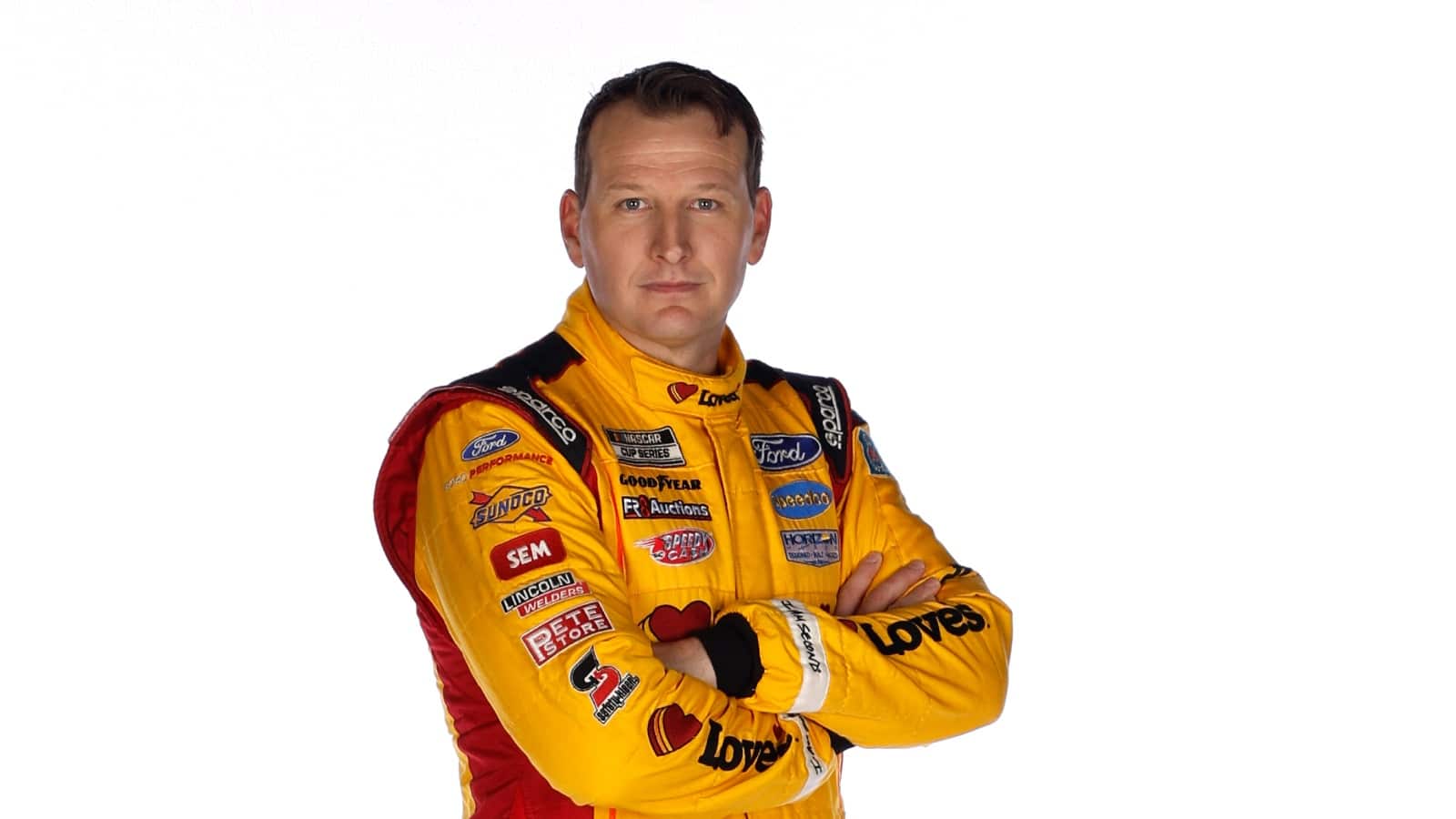 Sunday's NASCAR All-Star Race at Texas Motor Speedway constitutes a week off from points races without experiencing the casual atmosphere of all-star contests in other sports. That's because there's $1 million on the line to the winner, which could make for a nice consolation prize for a driver who doesn't qualify for the Cup Series playoffs.
For all practical purposes, McDowell punched his 2021 playoff ticket by winning the season-opening Daytona 500. This year has been more challenging even though he's only one short of the career-high five top-10 finishes he racked up last season.
McDowell placed in the top 10 in three of four races before landing in 23rd last week at Kansas. That knocked him down a spot to 24th in the standings and 77 points behind the projected cut line.
With 11 different winners already and only 16 playoff spots, it conceivably could take more than just a race victory to get him back to the playoffs. That puts McDowell in a position where he has to think not only about checkered flags but also catching Denny Hamlin, Kurt Busch, Austin Cindric, and/or Chase Briscoe in points to feel secure.
Like Sportscasting on Facebook. Follow us on Twitter @sportscasting19 and subscribe to our YouTube channel.