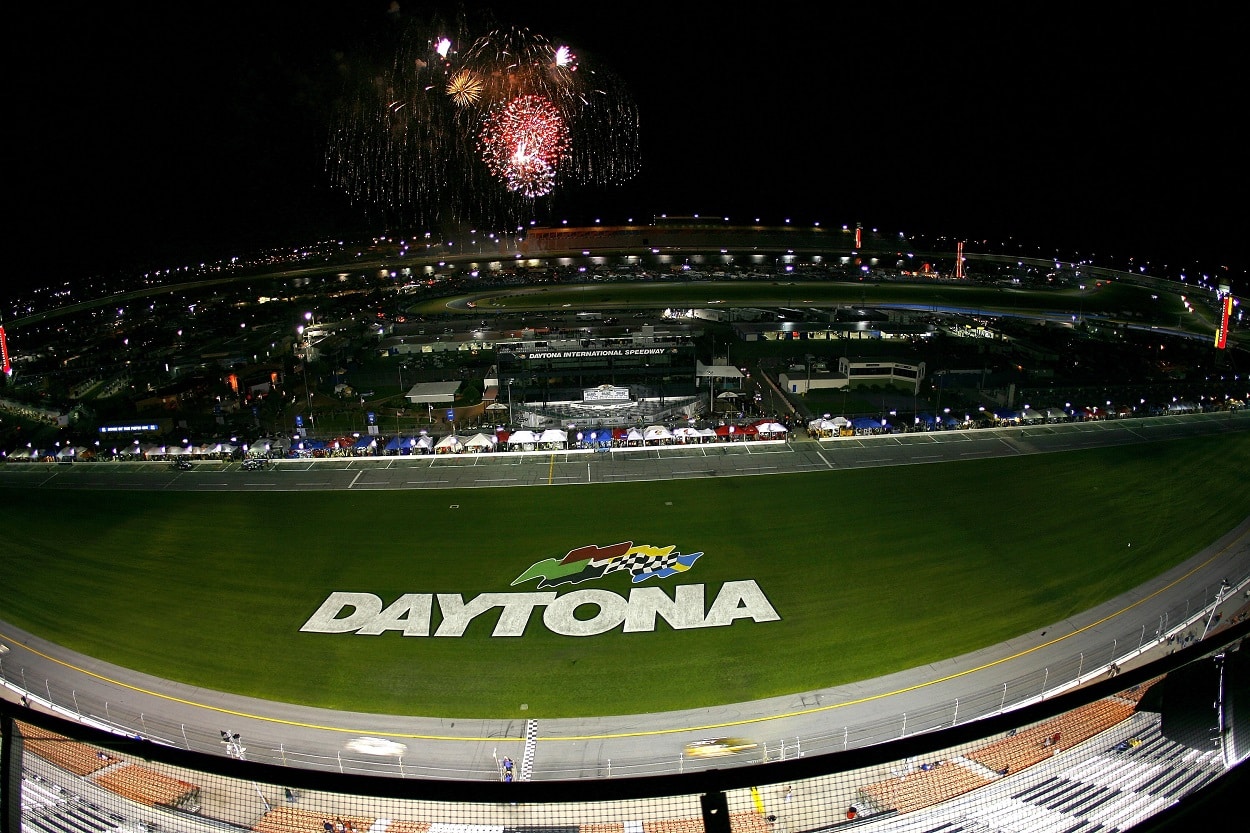 Several Drivers Needing a Win at Daytona to Qualify for the NASCAR Playoffs Have Strong Superspeedway Records
Several drivers needing a win at Daytona to get into the NASCAR Playoffs have strong history at superspeedways.
Two spots remain open for the NASCAR Cup Series Playoffs as the series heads into the regular-season finale Saturday at Daytona International Speedway, and some of the favorites in that race are drivers who need that win the most.
The 2022 playoff field is nearly set with 14 of the 16 slots already filled by drivers who have won at least one of the first 25 races now that Kurt Busch has decided to withdraw from the playoffs because of a head injury sustained July 23 in a qualifying crash at Pocono Raceway.
That leaves 15 other drivers with a chance to win their way into the playoffs at Daytona since any driver in the top 30 in the points standings is eligible for the postseason with a victory.
Ryan Blaney and Martin Truex Jr. currently hold the final two playoff spots and don't have a points-paying win, but no other winless driver can catch their point totals. They are the only two drivers who could still make the playoffs based on points in this debut season of NASCAR's Next Gen car model that was designed in part to promote parity. 
Every other winless driver would have to win Saturday's race, but many of those drivers have a tremendous history at the World Center of Racing.
Current 2022 winless drivers have had their most career success at superspeedways
Erik Jones, Aric Almirola, Austin Dillon, and Bubba Wallace are the top four winless drivers in the points standings behind Blaney and Truex. Those four drivers have a combined nine career wins, and three of them have come at Daytona, while six of the nine have been at a superspeedway.
The regular season could not conclude at a better race track for those drivers. Dillon and Wallace are both among the top-five active drivers in career average finishing position at Daytona, and six of the top 10 average finishers at the speedway since 2019 are without a win yet this year.
Additionally, eight of the top 10 average finishes combined at Daytona and Talladega Superspeedway are drivers who need a win Saturday to reach the playoffs.
Even drivers without recent stellar stats at Daytona figure to factor into the outcome Saturday one way or another. Roush Fenway Keselowski Racing teammates Chris Buescher and Brad Keselowski swept the qualifying races in February for the Daytona 500, and Keselowski was a force throughout the race, leading 67 laps but triggering multiple crashes.
One of the drivers Keselowski pushed out of the way was rookie Harrison Burton, who led three laps and was near the front of the field at the end of Stage 1 when Keselowski turned him upside down on the backstretch.
If this year's Daytona 500 is any indication, winless drivers should be strong contenders in Saturday night's event. Seven of the top 12 finishers in the Great American Race have not won at any point this season.
Daytona tends to produce surprise winners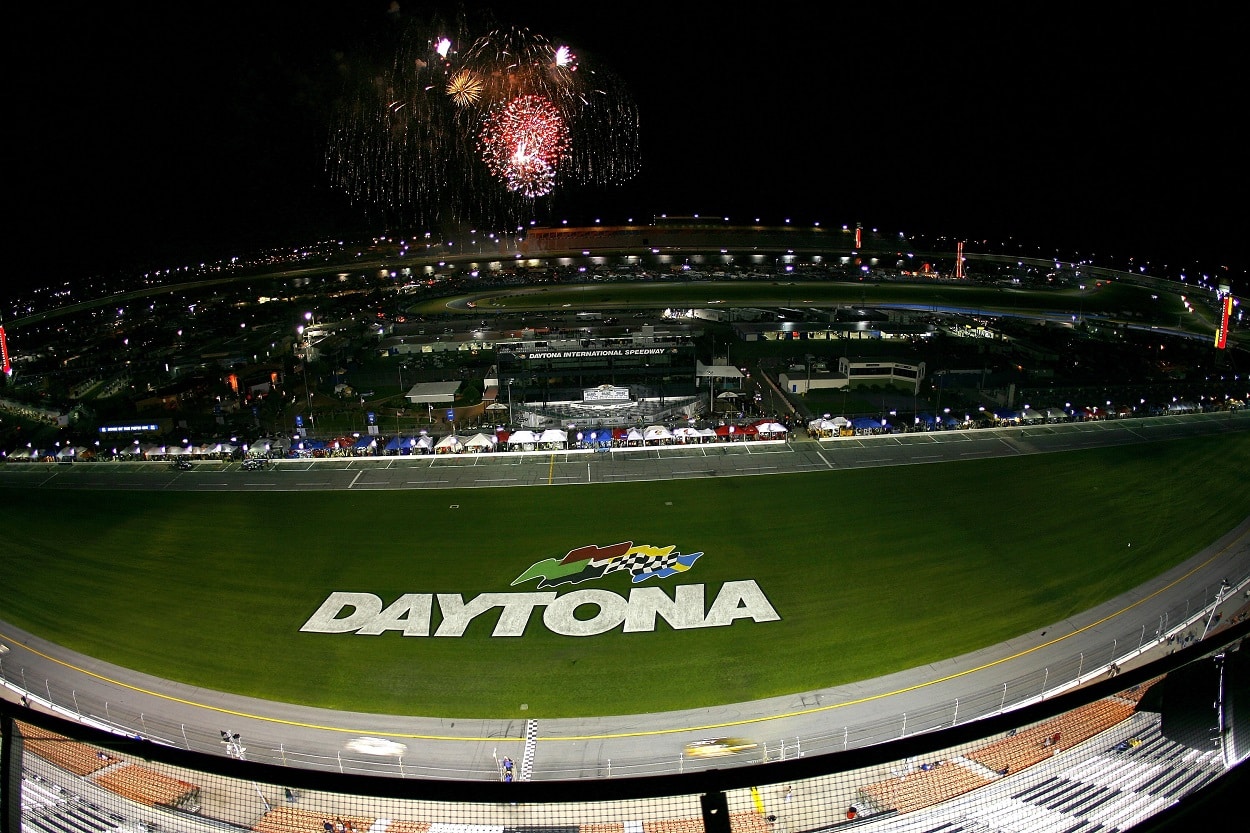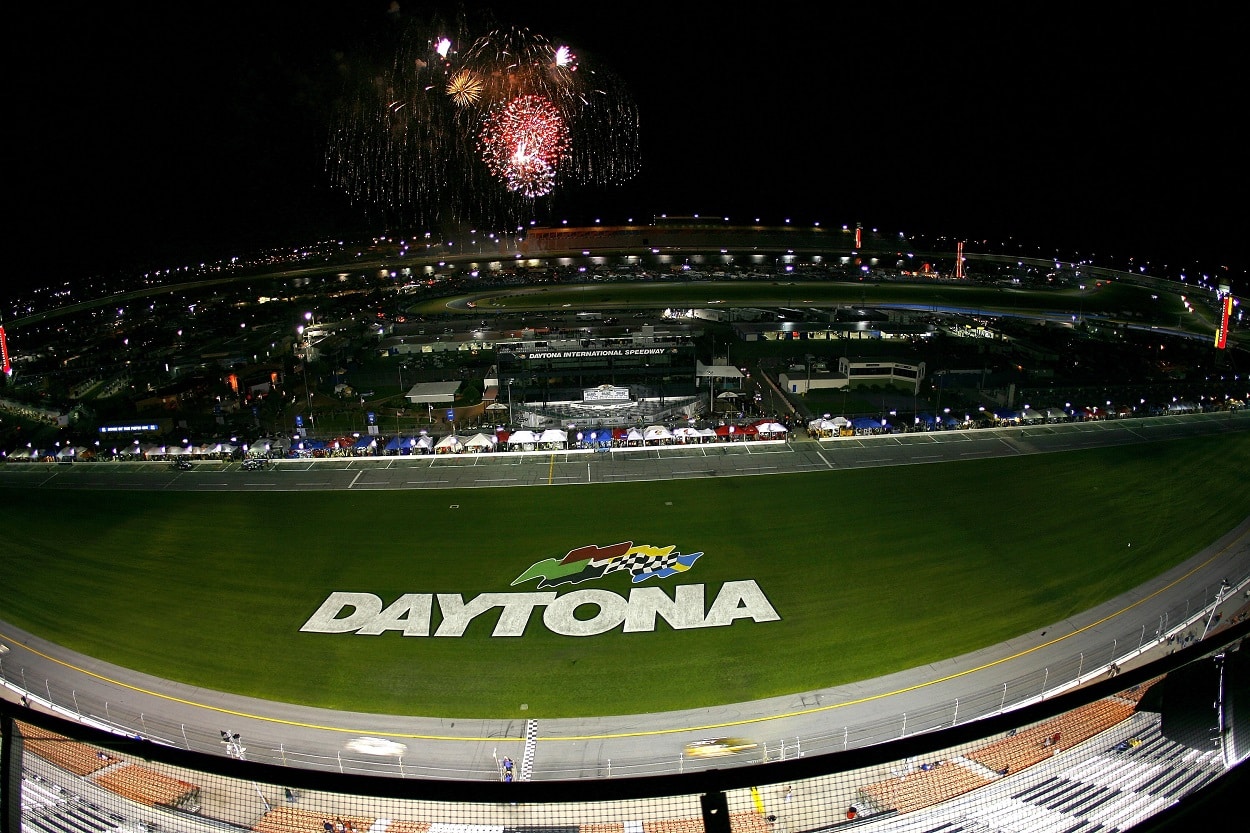 Of course, Daytona lends itself to surprise winners anyway because of the pack style of racing the track produces. The engines are regulated to prevent cars from reaching unsafe speeds much above 200 mph, and the effects of the draft on the sprawling 2.5-mile track keep the field bunched together.
Those ingredients tend to create a memorable event regardless of the stakes, but they have never been higher for more than one-third of the drivers on the entry list for this race.
A victory at Daytona could save many drivers' seasons
A win could salvage good-but-not-great seasons for the quartet of Jones, Almirola, Dillon, and Wallace. It could do the same for Michael McDowell, who is having a career year in every measure aside from the win column.
Justin Haley could shock the sport with his second Cup Series win at Daytona. Ty Dillon, Cole Custer, or Ricky Stenhouse Jr. could also suddenly turn sub-par seasons into positives. Even rookie Todd Gilliland has as good of a shot as any because the superspeedway program is the strength of his Front Row Motorsports operation.
The one cruel turn of events would be if Corey LaJoie follows up his near-win July 10 at Atlanta Motor Speedway with his first career victory this weekend. LaJoie is 31st in the points standings and 71 markers behind Gilliland for 30th.
It is mathematically impossible for him to make up that ground in one race, so he is effectively already eliminated from playoff contention despite his 18.0 average finishing position at Daytona being sixth-best among active drivers with at least 10 starts at the facility.
Other than LaJoie, and Cody Ware in 32nd, every other winless full-time driver has a chance to go for broke and attempt to pull off what would be one of the more entertaining upsets in recent memory.
That could create quite the finishing flourish to what has been a rollicking first regular season of the Next Gen era.
Stats courtesy of Racing Reference
Like Sportscasting on Facebook. Follow us on Twitter @sportscasting19 and subscribe to our YouTube channel.