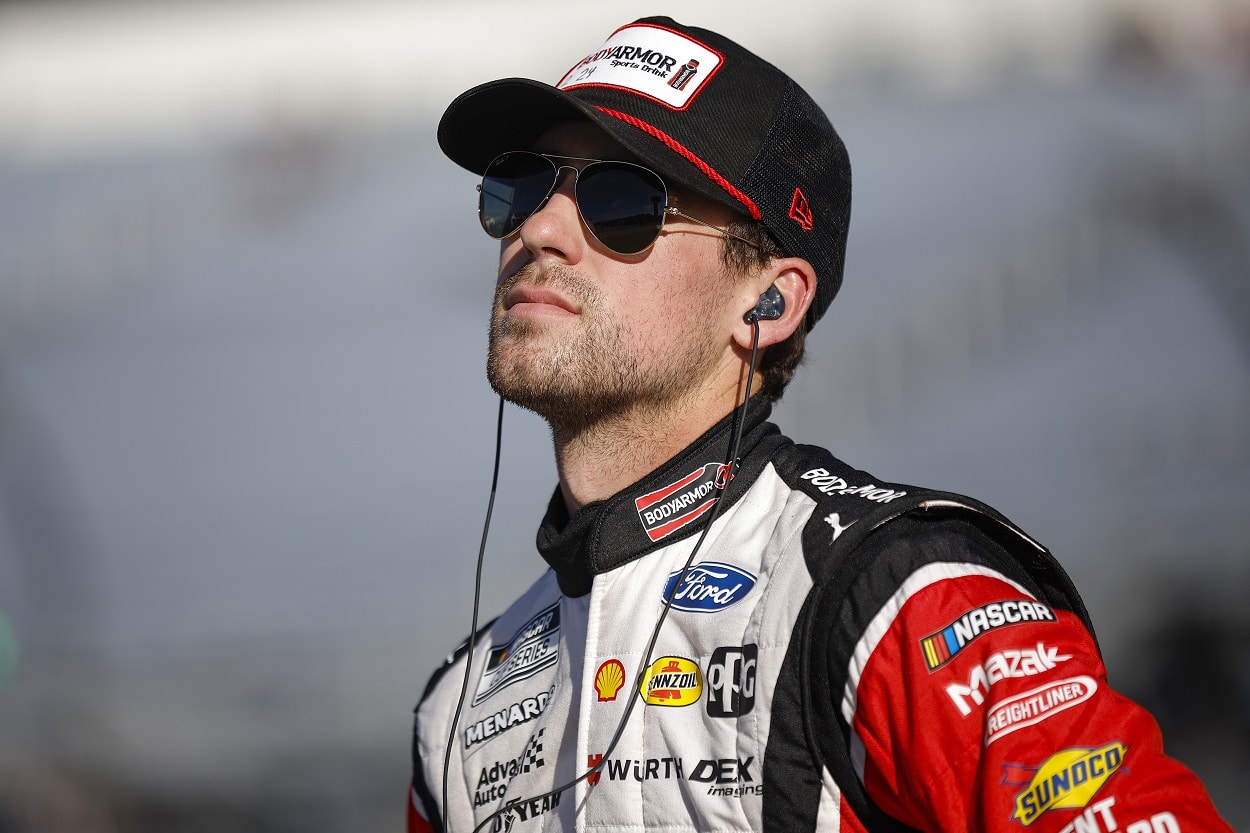 Ryan Blaney Faces Quite the Conundrum Heading Into the Final Two Races of the NASCAR Cup Series Regular Season
Should Ryan Blaney race cautiously the next two weeks or go for the win?
Team Penske's Ryan Blaney is in perhaps the most unique position of any NASCAR Cup Series driver with two races left in the regular season, and his approach to those events could decide whether or not he captures the final remaining spot in the NASCAR Playoffs.
Blaney currently holds the 16th and final playoff spot after 15 different drivers have won at least one of the first 24 races this season to all but secure their playoff tickets.
He has a 26-point lead over Martin Truex Jr. in 17th that could determine how he drives Sunday at Watkins Glen International and the following Sunday in the regular-season finale at Daytona International Speedway.
There's plenty of potential danger ahead at Watkins Glen and Daytona
The margin is large enough that Blaney could attempt to play the next two races conservatively and try to manage his points advantage over Truex, but that also leaves a large opportunity for catastrophe if he is involved in some sort of wreck. Plus, Watkins Glen and Daytona don't figure to be terribly straightforward races.
The last road course race the Cup Series attempted three weeks ago was a brawl at Indianapolis Motor Speedway, as the entire field barreled into Turn 1 without abandon, restart after restart.
Blaney knows better than anyone what can happen in those situations. He lined up for the final restart at IMS in third place but was hit on both sides in Turn 1, spun out by the time the field reached Turn 2, and ultimately finished 26th. He lost approximately 23 points just in that final lap.
That would seem to suggest Blaney should play it safe this week at Watkins Glen, but he also has an opportunity to potentially put Truex in a win-or-bust situation at Daytona if he could win or run inside the top five throughout the day and Truex falters.
A poor run from Truex is unlikely, however. He is also an excellent road-course racer, and his recent numbers at Watkins Glen are spectacular. He is behind only Chase Elliott with a 2.5 average finishing position in the last two races at the road course in upstate New York. Truex has finished third or better in each of his last four Watkins Glen races and is quite capable of winning Sunday.
Even if Truex doesn't win but finishes in the top five, he could shave enough points off of Blaney's lead that they could essentially be in a dead heat when they take the green flag for whatever chaos is bound to happen at Daytona.
Daytona could be the wildest race of the season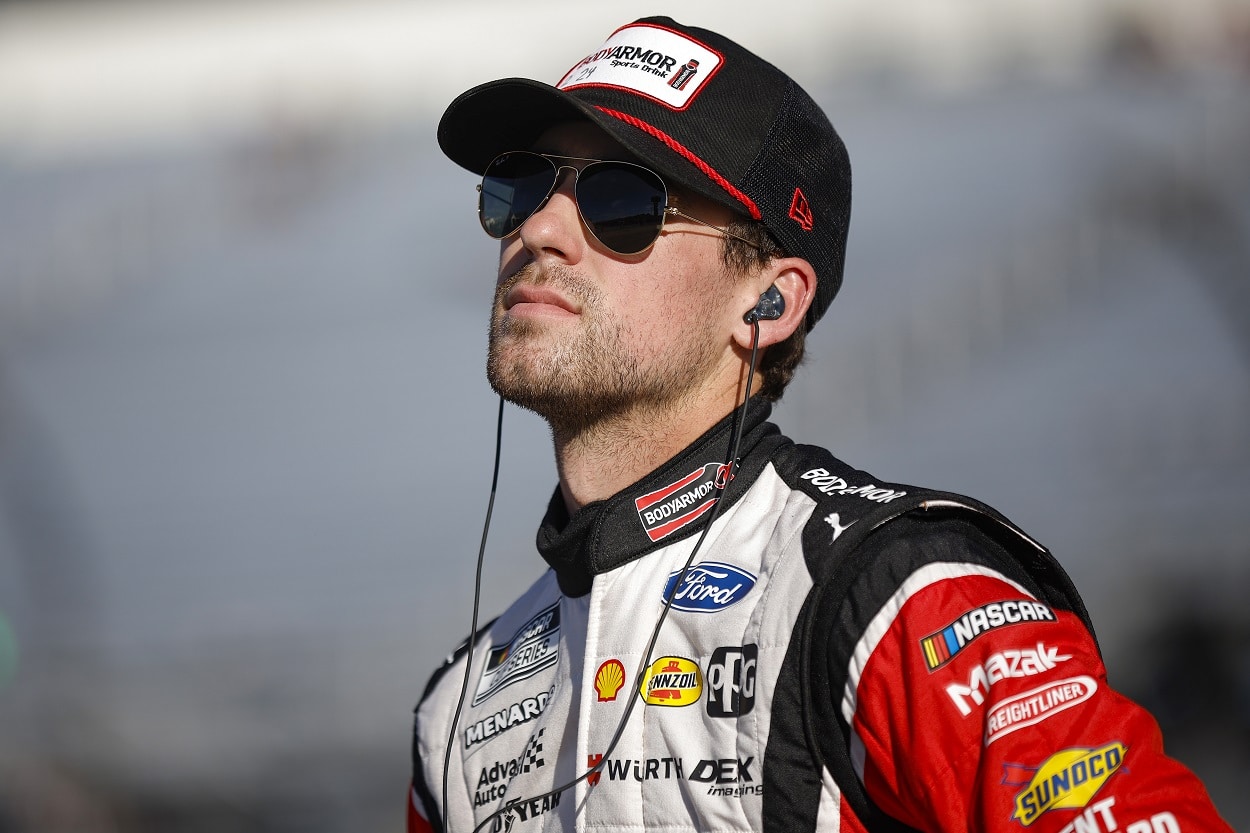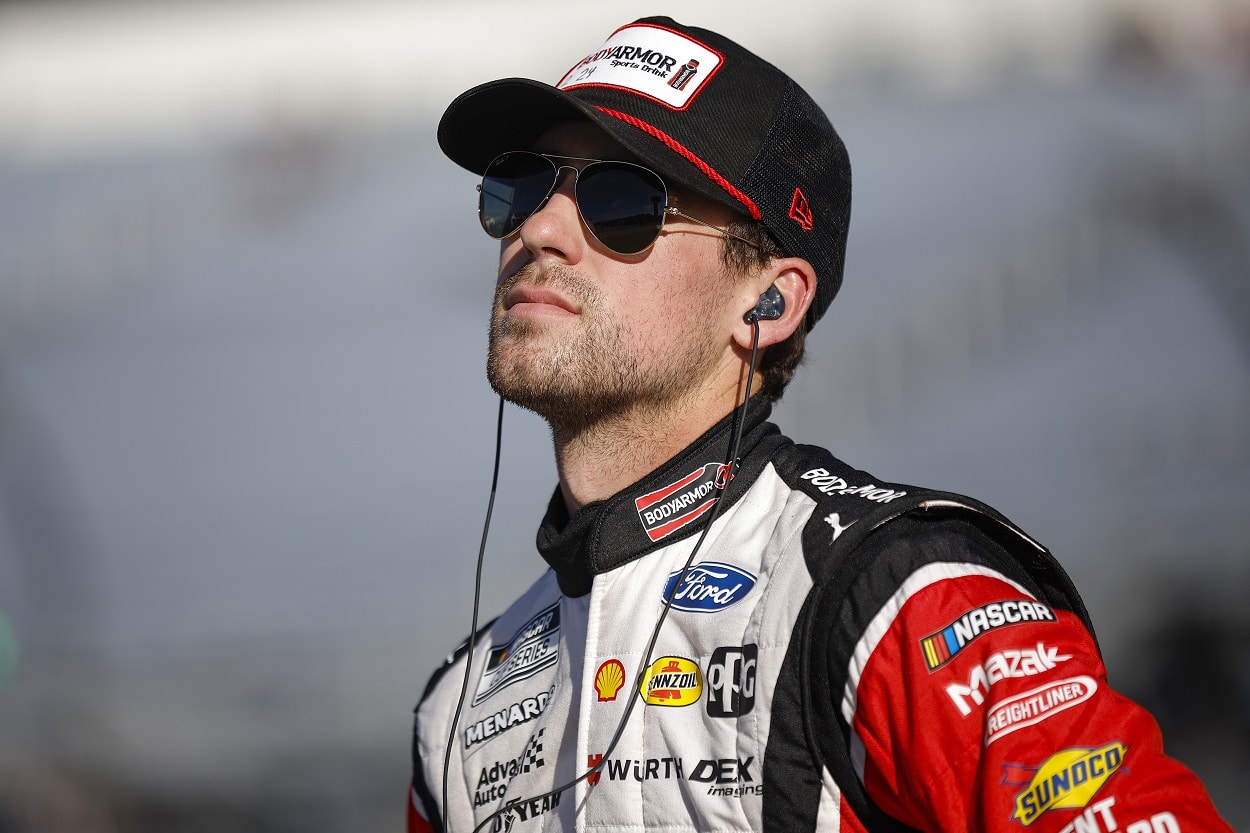 Of course, Blaney doesn't want to have to play catchup at Daytona. That situation typically leads to overaggressive moves that frequently lead to wrecks, which would end Blaney's playoff hopes unless he gets lucky and Truex wrecks as well. Still, that is not the ideal situation for either driver.
Daytona is one of three tracks on the Cup Series schedule that produces superspeedway-style pack racing in which the entire field is able to maintain touch with the leader because of the effects of drafting. That allows for shockers such as Corey LaJoie's near-win last month at Atlanta Motor Speedway despite his 31st-place position in the points standings at the time.
It also produces some of the biggest wrecks in the sport and some of the biggest surprise winners. Blaney nor Truex cannot afford a surprise winner at Daytona if they don't first win at Watkins Glen, but the chances of a new winner are higher at the World Center of Racing than just about anywhere.
Rookie Austin Cindric won his first career race in the season-opening Daytona 500 in February, and four of the last six races, and three of the last four, at Daytona have resulted in a driver scoring his first career Cup Series win.
Ryan Blaney is good at Daytona but will have to race carefully
Blaney is the only outlier in that group. He won the 2021 regular-season finale at Daytona and has finished sixth or better in four of his last five races at Daytona. Truex has only three top-10s in his last 11 points-paying races at the speedway.
Truex at least has the luxury to race as hard as he wants and go for broke during the next two races because he is going to have to either win or have two excellent finishes to supplant Blaney on the playoff grid.
Blaney, meanwhile, will have to be more careful and take fewer risks because he still has a playoff spot to lose. 
Blaney is generally an aggressive-yet-calculated driver, and he is going to need all of the skills he possesses as a race car driver to thread the needle between too risky and not aggressive enough in the upcoming two races that will determine whether or not he will have a chance to win his first career championship.
Stats courtesy of Racing Reference
Like Sportscasting on Facebook. Follow us on Twitter @sportscasting19 and subscribe to our YouTube channel.