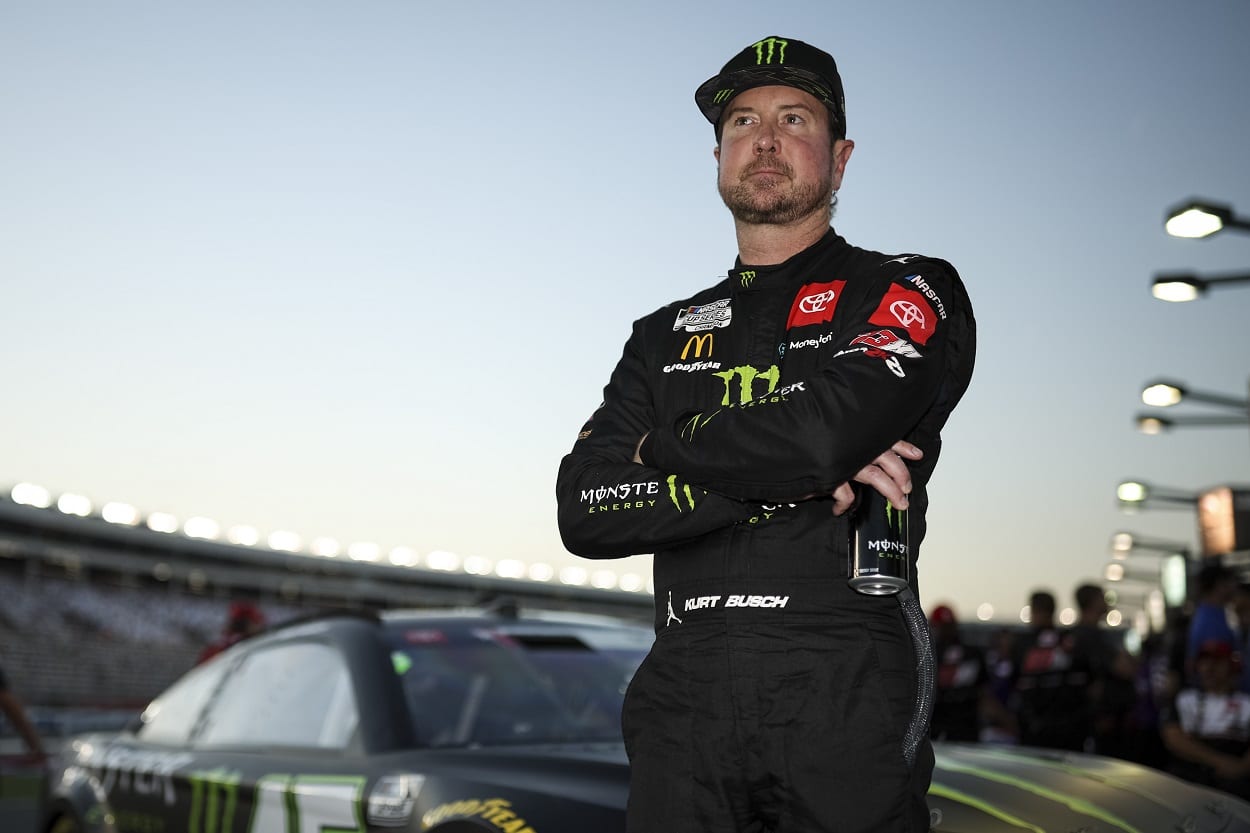 Kurt Busch Missing the NASCAR Playoffs Could Be a Disastrous Setback for Future Driver Safety
If Kurt Busch misses the NASCAR Playoffs, future drivers may not speak up about their personal health when they should.
Kurt Busch was cruising toward arguably his best season in at least six years and his 10th straight NASCAR Playoffs berth. But a qualifying crash on July 23 at Pocono Raceway halted both his 2022 campaign and the sport's potential ability to keep drivers safe.
Busch, 44, joined 23XI Racing to drive the No. 45 car this season after three years at Chip Ganassi Racing in the No. 1 car, where he won a single race each year. In fact, he has won exactly one race in each of the last seven seasons since 2016, dating back to his days as the pilot of the No. 41 car for Stewart-Haas Racing.
Denny Hamlin and co-owner Michael Jordan brought Busch into the 23XI fold during the offseason after Trackhouse Racing bought out CGR and left Busch as a free agent. The idea was Busch would be able to provide veteran stability and guidance for Bubba Wallace in the No. 23 while also remaining competitive on the track.
Kurt Busch has excelled in his first season with 23XI Racing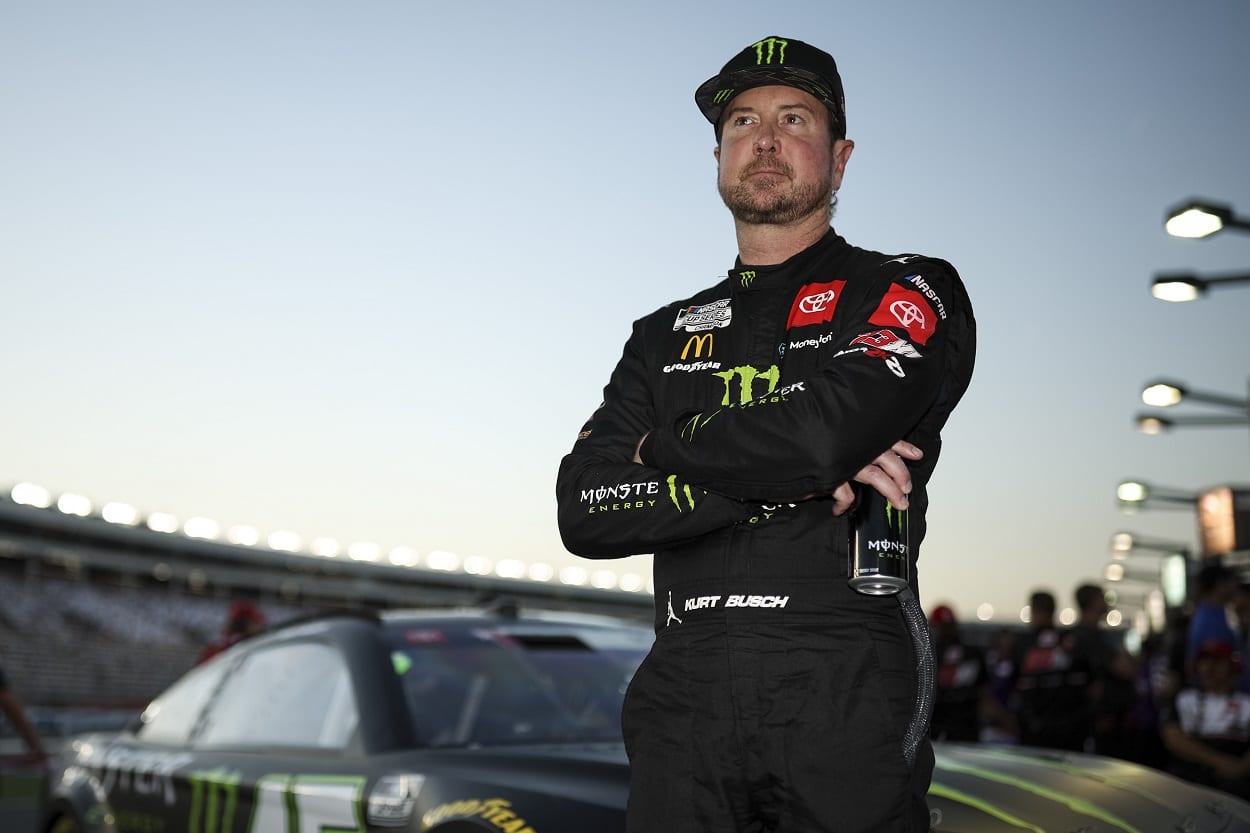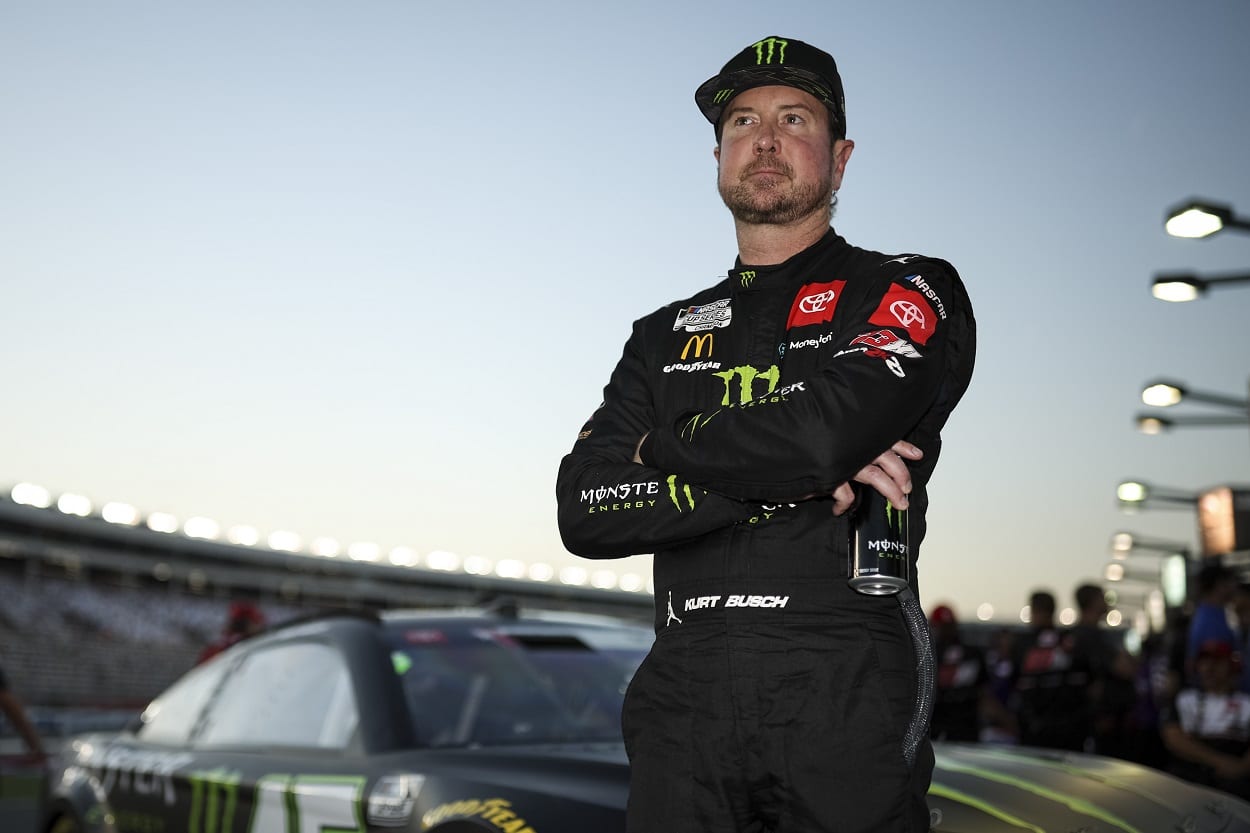 Busch had been accomplishing all of that, by all accounts, and was still in the mix to win more often than not. He finished inside the top 10 in four of his first eight races for the organization and won his 34th career race in May at Kansas Speedway.
A pair of top-three finishes followed in the next four races, and his five top-fives through the 20 races he has participated in this season are just shy of his total from three of his last four seasons. He has not had more than seven top-five finishes in a single season since he accumulated nine in 2016.
That all came to a standstill after the wreck at Pocono when he had to sit out because of an apparent concussion that has still not allowed him to get back behind the wheel of the No. 45 machine.
Xfinity Series regular and 19-year-old phenom Ty Gibbs has taken his place in the three races since the crash and will drive Busch's car again this weekend at Richmond Raceway.
While Gibbs has run well in Busch's absence and NASCAR is sure to grant an injury waiver for Busch to compete in the playoffs, his playoff position is not yet assured. Fifteen different winners have won the first 23 races this season, which leaves three more chances for two other winners to reach Victory Lane.
Only 16 drivers can qualify for the playoffs, and Busch has dropped to the bottom of the drivers with one victory this season since he has not scored any points in the last three races.
Busch would drop out of the playoff grid if two additional drivers win in the next three races because he would have the fewest points among any driver with one victory.
That would be a cruel fate for a driver who made an unquestionably intelligent decision for his health and might make it more difficult for future drivers in a similar situation.
Drivers used to race through many injuries under the old championship format
NASCAR drivers for decades would still get in their cars and race despite significant injuries because a playoff format did not exist, and every race counted equally toward the championship.
A driver could not afford to miss a race and still have a realistic chance to win the title, but that has changed through the last two decades with an evolving playoff format that now prizes race wins as much, if not more, than consistent good finishes.
Kurt's younger brother, Kyle Busch, proved in 2015 that a driver could win a championship without competing in every race after he broke his leg in the season-opening Xfinity Series race at Daytona International Speedway and missed the first 11 races of the Cup Series campaign.
He eventually won four regular-season races and captured his first career title with a season-ending win at Homestead-Miami Speedway.
That would have to be Kurt Busch's path to his second career title, but only if two new winners don't take two of the final three regular-season checkered flags.
If Busch becomes the first victim of the win-and-in playoff format because he stepped aside for at least four weeks to address a possible brain injury, future drivers might be more unwilling to disclose injuries and instead try to race through them.
Perhaps NASCAR could issue a playoff waiver to any driver who has won a regular-season race. It certainly wouldn't be the first time NASCAR added an additional driver to the playoff field. Jeff Gordon was the beneficiary of a 2013 Michael Waltrip Racing scandal at Richmond that gave Gordon the 13th spot in what was supposed to be a 12-driver field.
NASCAR has done a lot in the last two decades to make the sport safer for drivers, but this might be the next unique, unforeseen circumstance the sanctioning body would have to navigate to keep drivers confident an injury won't derail their championship chances.
Stats courtesy of Racing Reference
Like Sportscasting on Facebook. Follow us on Twitter @sportscasting19 and subscribe to our YouTube channel.