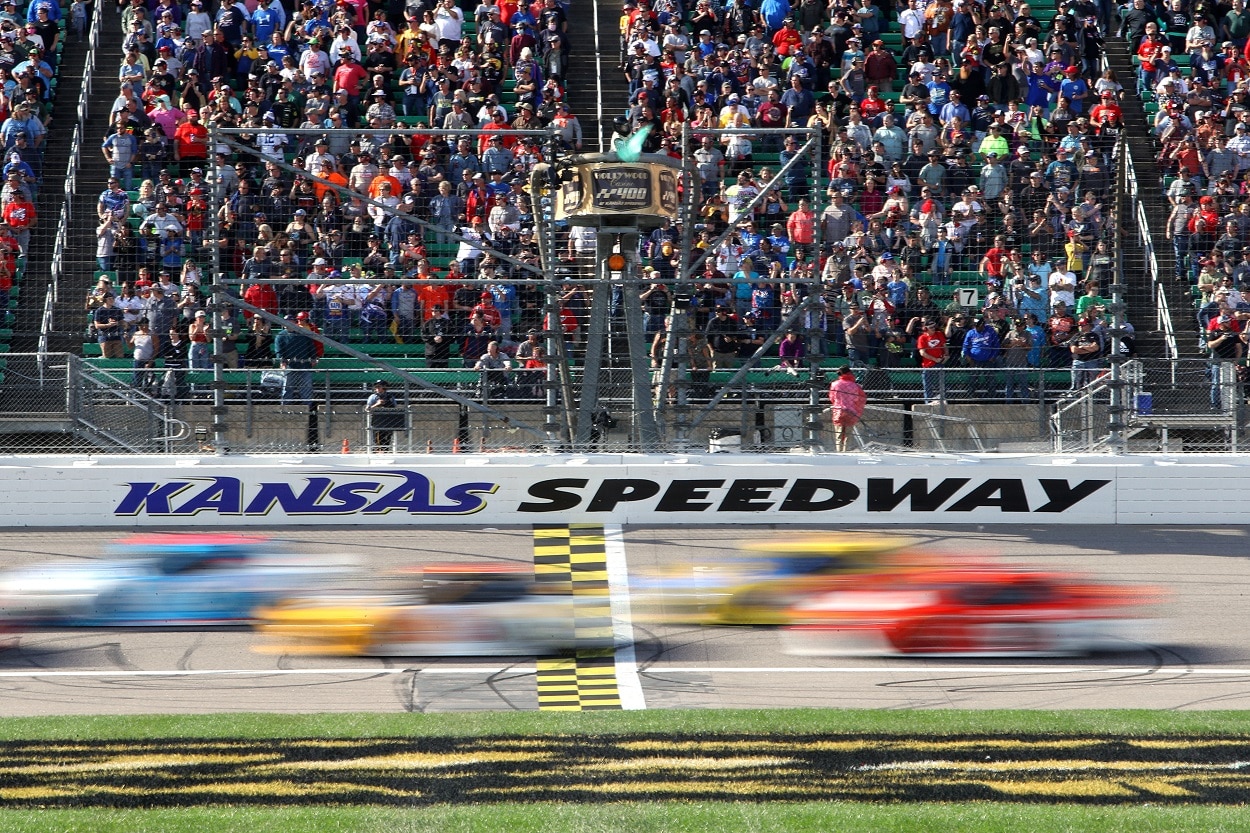 History Says Kansas Speedway Could Determine the NASCAR Cup Series Playoffs Favorites
This week's Cup Series race at Kansas Speedway could determine a new favorite for the NASCAR Playoffs.
The 2022 NASCAR Cup Series season has been full of surprises, and success has been spread throughout the field with 10 different winners and 24 drivers with at least one top-five finish. But that could come to an end Sunday when the series visits Kansas Speedway for the first time this season if history is any indication.
Future and former champions typically dominate at Kansas Speedway
The 1.5-mile oval at Kansas Speedway opened in 2001, and Jeff Gordon fittingly won the inaugural race as he motored to the fourth and final championship of his Hall of Fame career. That set the tone, and 19 of the last 22 winners at Kansas have won at least one Cup Series championship. 
Denny Hamlin is the only exception, with a win in 2012 and back-to-back triumphs from 2019-20, but he is also considered perhaps the greatest driver without a championship on his resume.
Seven-time champ Jimmie Johnson won his first of three Kansas races during the 2008 playoffs en route to his third of five consecutive Cup Series titles. Martin Truex Jr. swept both Kansas events during his 2017 championship campaign. Kyle Larson dominated the Kansas playoff race a year ago for the ninth of his career-high 10 wins, which helped lead to his championship two races later at Phoenix Raceway.
Gordon ultimately won three Kansas races in his career, as did Johnson, his longtime teammate at Hendrick Motorsports. Other champions Kevin Harvick and Joey Logano are also tied for the most wins at Kansas with three, while Matt Kenseth, Brad Keselowski, Kyle Busch, Tony Stewart, and Truex Jr. all have two wins.
Next Gen car could change the power dynamic
This season could be different, however. Half of the drivers currently in the top 10 in the points standings have not won a championship at NASCAR's highest level after the sanctioning body introduced the Next Gen car model to begin the season.
William Byron and Ross Chastain are the only two drivers in the series with multiple wins this season. Each has two victories, while Austin Cindric and Chase Briscoe have earned their first career wins. Alex Bowman also won at Las Vegas Motor Speedway and has yet to qualify for the Championship 4 in any of his six previous full-time seasons.
Even winless drivers such as Ryan Blaney and Tyler Reddick have consistently been in contention in 2022. Blaney's 370 laps led rank second in the series behind only Byron's 544, and Reddick has the sixth-most laps led with 206.
A new winner at Kansas Speedway could mean a new championship favorite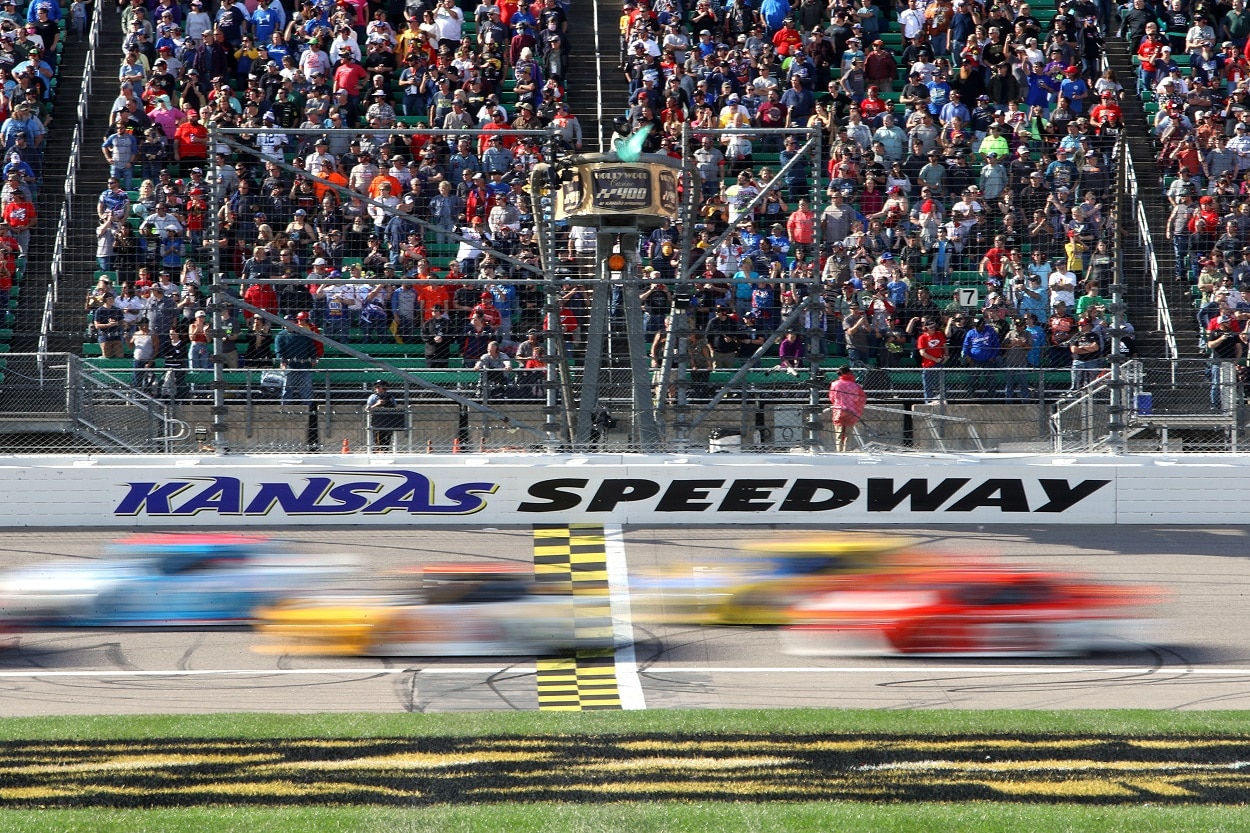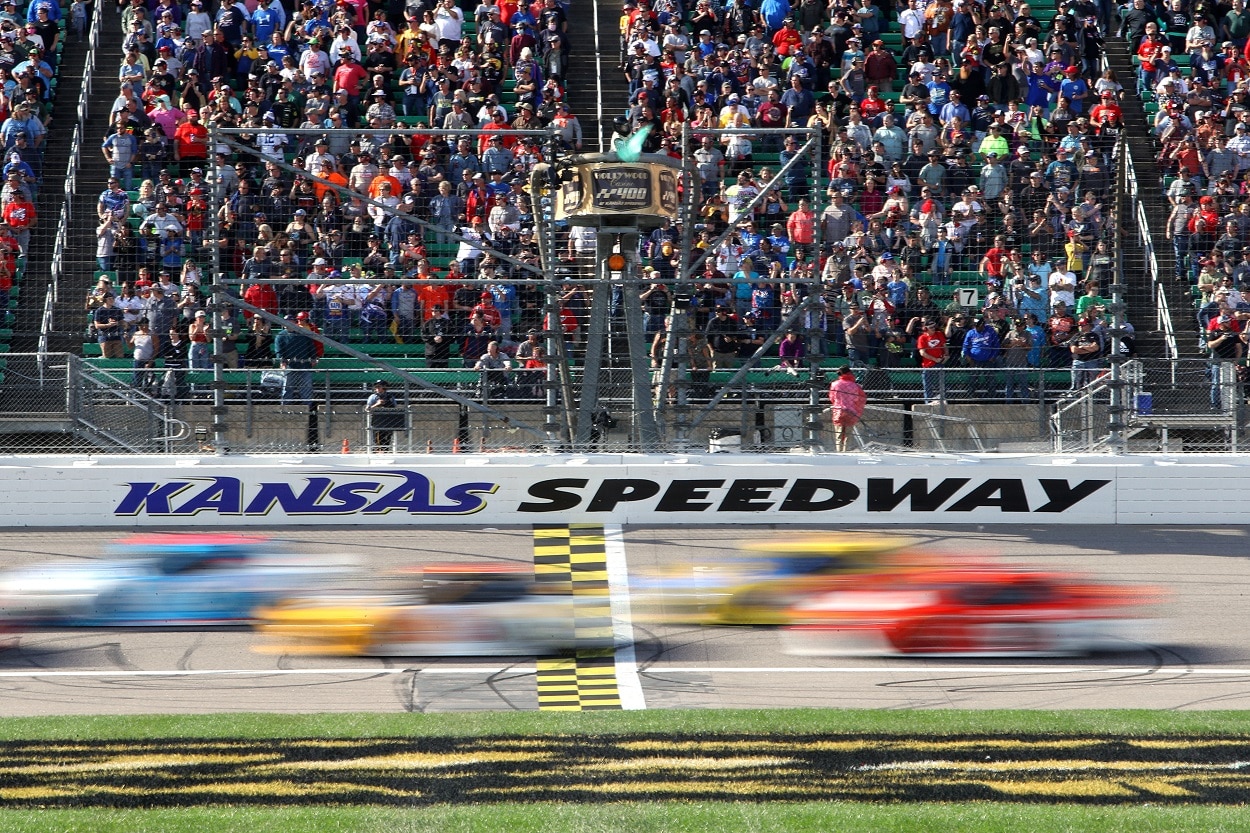 Any of those drivers could jump up and win Sunday. Kansas is most similar to Las Vegas in terms of tracks the series has visited in 2022. Bowman won that event, and five other title-less drivers populated the top 10.
A win this weekend at Kansas could also foreshadow championship contenders farther into the future. For example, Keselowski won his first Kansas race in 2011 before capturing his championship the following season. Harvick also won the year before his title when he visited Victory Lane in the fall 2013 event.
Logano followed that trend with Kansas victories in 2014-15 before his 2018 championship, and Chase Elliott won at Kansas in 2018 prior to his 2020 title-winning campaign.
Sunday's race could also offer a glimpse toward the future since former champions have struggled in 2022 in comparison to their generally younger, less-accomplished competitors. Former champs Harvick, Keselowski, and Kurt Busch are all outside the top 10 in the points standings, while Truex is winless despite his seventh-place position in the standings.
If a driver such as Chastain, Briscoe, Reddick, or even Erik Jones or Daniel Suarez celebrates in Victory Lane on Sunday, perhaps they will have an even larger celebration to look forward to later in their budding careers.
All stats courtesy of DriverAverages.com and Racing Reference.
Like Sportscasting on Facebook. Follow us on Twitter @sportscasting19 and subscribe to our YouTube channel.