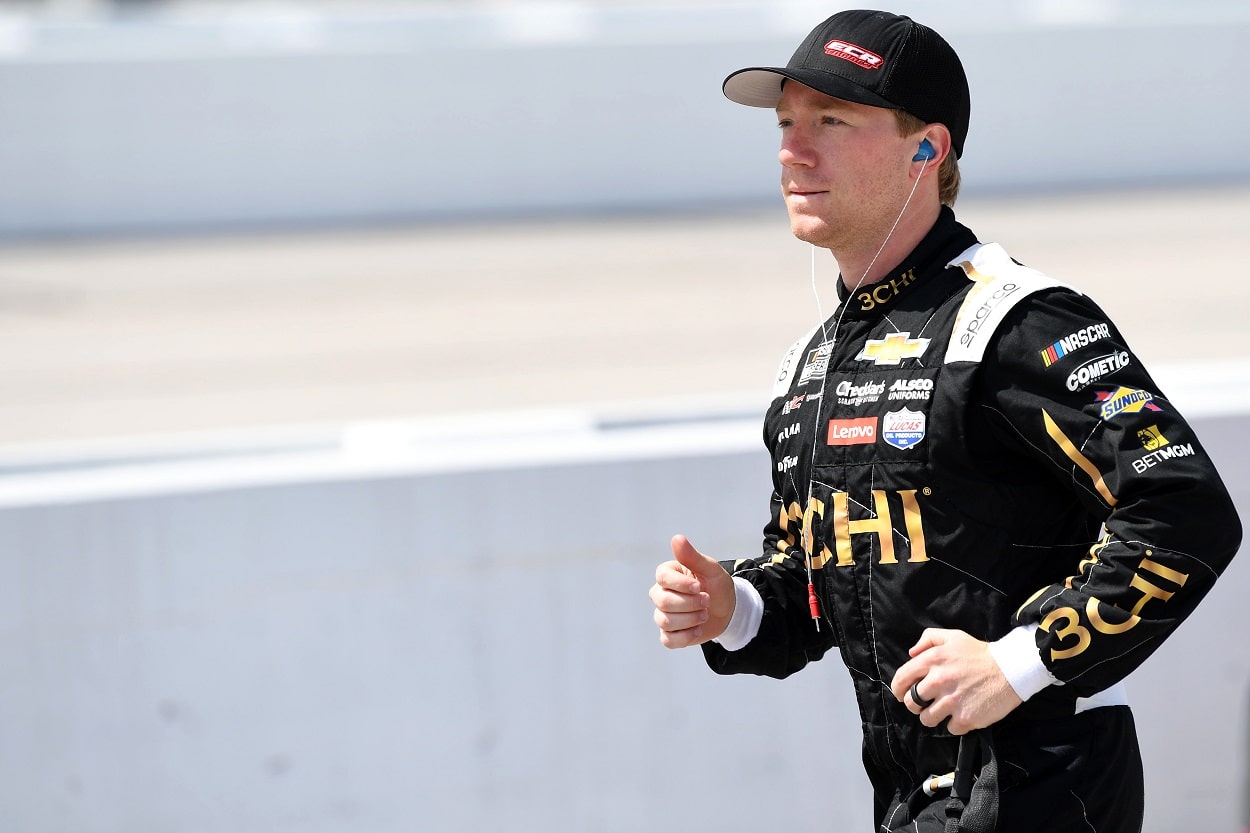 Tyler Reddick's Career Path Could Be a Problem for Every Other Driver in the NASCAR Cup Series
Tyler Reddick is on the verge of becoming the next big star in the NASCAR Cup Series.
Tyler Reddick has come as close as possible to winning a NASCAR Cup Series race several times now, but the heartache of five second-place finishes in the last three years could provide a hint toward a potentially highly fruitful future.
Reddick finished in second Sunday at Darlington Raceway behind Joey Logano after Logano pushed William Byron out of the way for the lead with two laps left in the event. Had those two both wrecked in the incident, Reddick would have been the recipient of a gift win in the manner that he lost the other race in which he finished second this season.
Reddick led a race-high 99 laps last month in the dirt race at Bristol Motor Speedway, but Chase Briscoe dove low into Turn 3 on the final lap, spun out, and collected Reddick to allow Kyle Busch to squeak past with Reddick mere feet from the finish line.
Half of his 10 career top-five results have been in the runner-up position as he motors through his third full-time season. That is eerily similar to how the Cup Series careers of each of the last two series champions began.
Chase Elliott and Kyle Larson had several second-place runs before winning
Chase Elliott finished second eight times before he won his first Cup Series race at Watkins Glen International in 2018. He had 23 career top-fives at the time of his first victory, including four in the span of eight races late in the 2017 season.
"Learning the hard way I guess," Elliott said at Phoenix after the last of those races. "Hopefully it will make me a better person and make us better down the road."
Apparently, it did. Elliott won eight times within the following three seasons before he had more than an additional four second-place finishes. He now has 14 career wins and won the 2020 championship.
Current Hendrick Motorsports teammate Kyle Larson won the title the following season in 2021, but his career also began much the same when he drove the No. 42 car for Chip Ganassi Racing.
Larson finished second four times in the Cup Series before he won his first race in the fall event at Michigan International Speedway in what was also his third full-time campaign in the series.
He also piled up five more second-place results before his next win, but he now has 17 career victories and the 2022 championship, which included a series-high 10 race wins.
Tyler Reddick could win a bunch once he gets his first victory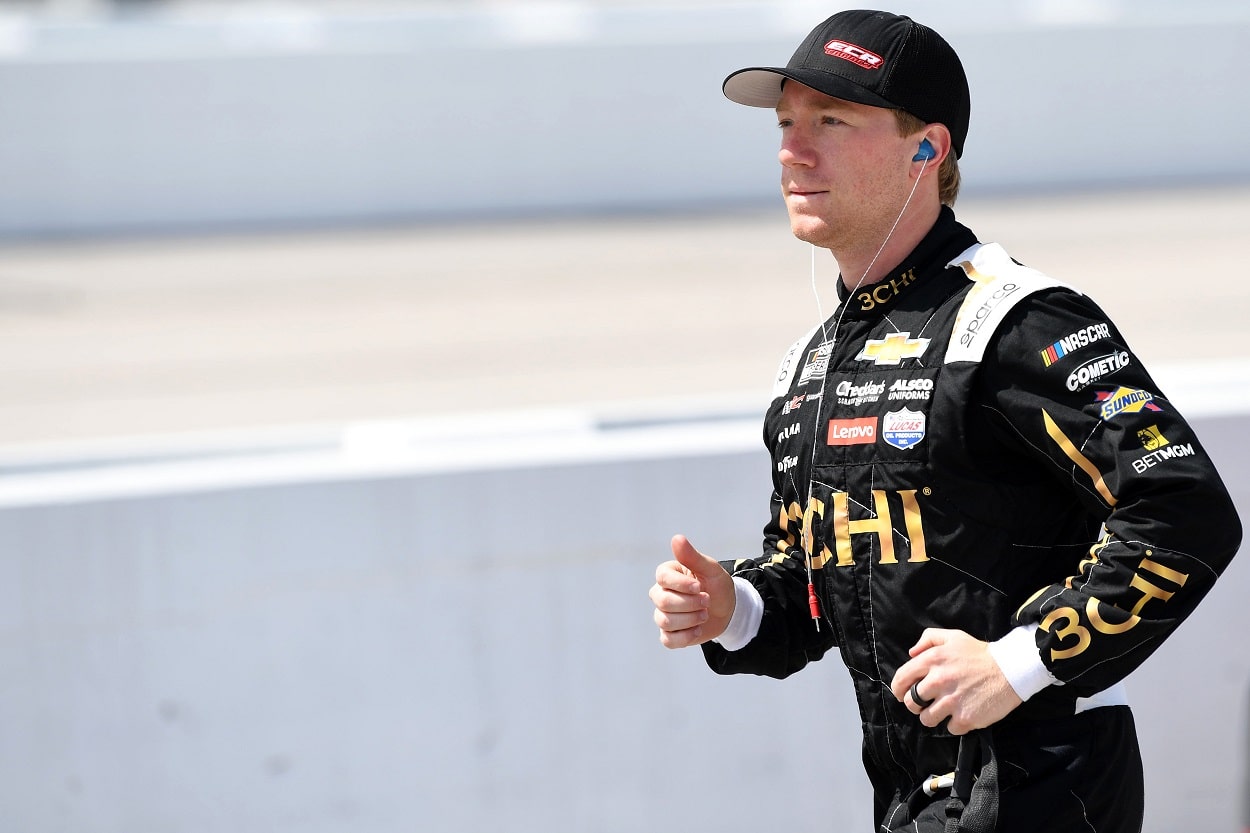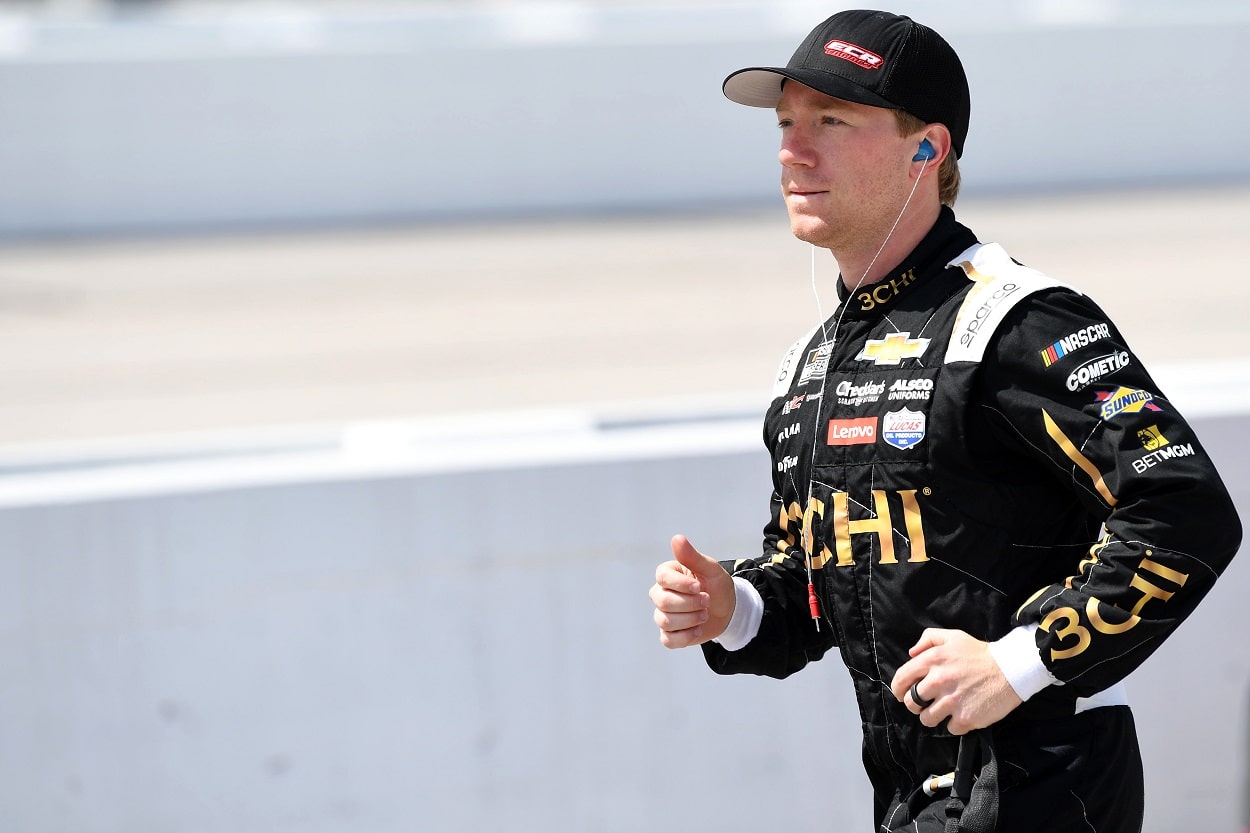 Reddick could follow a similar path once he gets his seemingly inevitable first Cup Series win. He was a two-time Xfinity Series champion in 2018-19 and made the NASCAR Playoffs in 2021 as one of only two drivers to qualify without a win, along with Kevin Harvick.
The 26-year-old Richard Childress Racing driver has also shown consistent speed throughout the 2022 season. His 11.8 average starting position ranks seventh in the series, and his 206 laps led rank sixth.
Granted, RCR is a two-car operation that hasn't had a driver win multiple races in a season since Harvick had four in 2013. However, it is a team that fields Chevrolets, which has been an advantage so far this season. Chevrolet drivers have won seven of the first 12 races, and no other manufacturer has won more than three.
Reddick also has favorable tracks up next on the schedule. Up next are the 1.5-mile ovals of Kansas Speedway and Charlotte Motor Speedway, which are similar to Las Vegas Motor Speedway, where Reddick started and finished seventh in the third event of the year.
World Wide Technology Raceway near St. Louis follows. It is a flat, 1.25-mile oval similar to Phoenix, and Reddick ran third in the desert back in March. Then comes the Sonoma Raceway road course. Reddick started fourth and finished fifth in the only other road-course race this season at the Circuit of the Americas in Austin, Texas.
The wait for a Cup Series win might soon be over for Reddick, and once the gates to Victory Lane open the first time, he could visit quite often and become a legitimate contender for the 2022 Cup Series championship.
All stats courtesy of Racing Reference
Like Sportscasting on Facebook. Follow us on Twitter @sportscasting19 and subscribe to our YouTube channel.