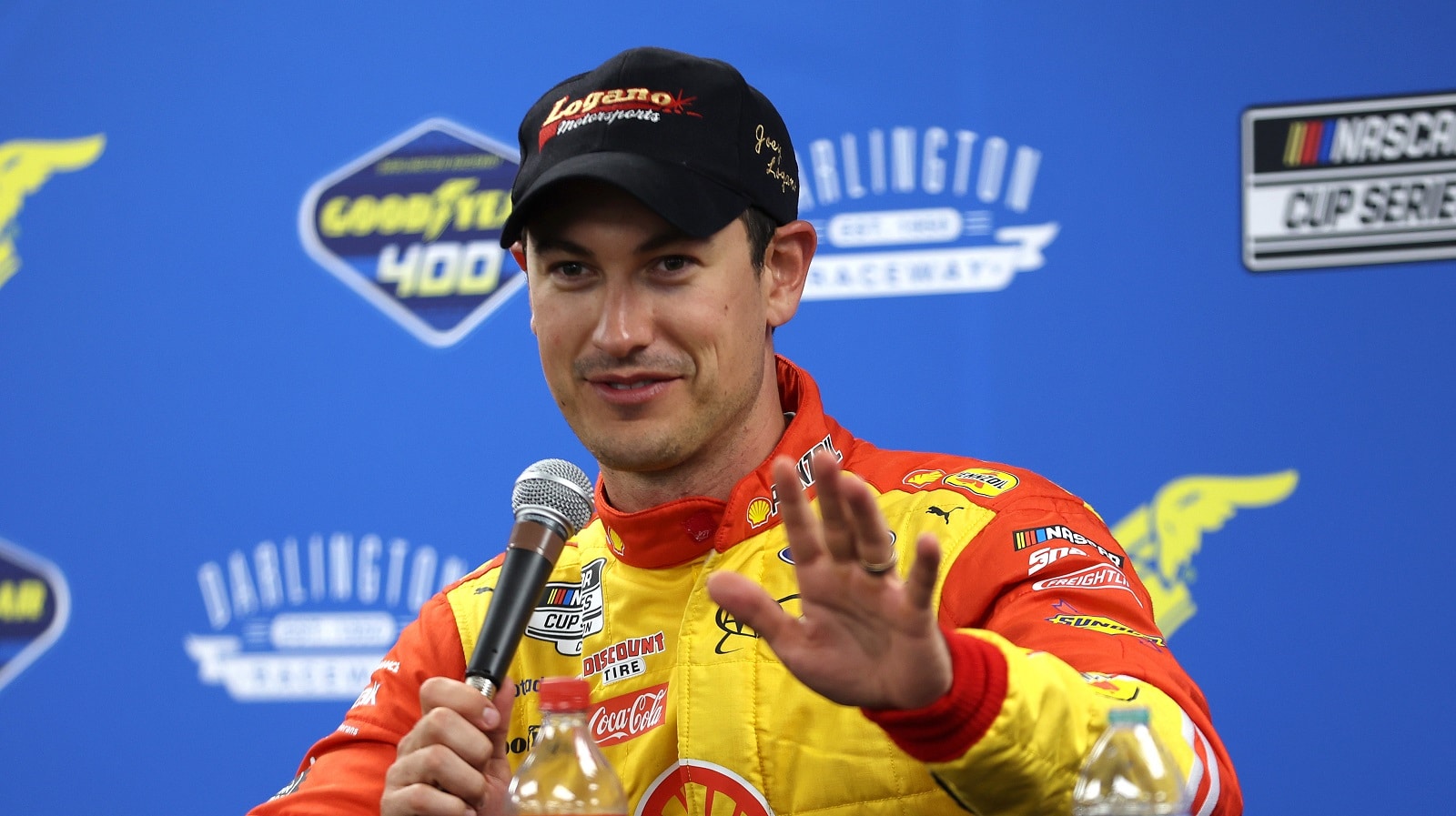 'Idiot' and 'Moron' Were the Nicest Words William Byron Could Muster in Describing Joey Logano After Their Late-Race Tangle
Joey Logano and William Byron may be heading for a long-term feud in NASCAR Cup Series racing.
If nothing else, Joey Logano and William Byron saved themselves $4.57 apiece. That's $3.99 for the holiday greetings message and 58 cents on first-class postage for the Christmas cards they won't be exchanging in December after the messy ending to the Goodyear 400 on Sunday.
Logano punted Byron's No. 24 Chevy with two laps to go as revenge for an earlier incident. It took Byron out of contention and landed Logano his first victory in more than a year. It also moved Logano vs. Byron near the top of the list for active NASCAR Cup Series feuds.
Joey Logano wins a battle of attrition at Darlington
Darlington Raceway markets itself as "The Track Too Tough to Tame." It lived up to the label Sunday during the NASCAR Cup Series' first visit of the season as big names fell by the wayside and more than a third of the field didn't finish.
Kyle Larson was the first to go out, following a spin that may have contributed to cooking something vital under the hood shortly afterward. Brad Keselowski and Kyle Busch came together in a wreck that took both out soon afterward. Alex Bowman was the next big name out. Then, in the late stages of the race, a nine-car wreck ended the day for Kurt Busch, Bubba Wallace, Martin Truex Jr., and Erik Jones.
That same wreck damaged Denny Hamlin's car, which had the look of a contender. The No. 11 Toyota managed to resume racing but suffered the ignominy of finishing behind Cody Ware.
In the end, Joey Logano scored his first victory in a points race since the 2021 Bristol dirt race and first win on asphalt since the 2020 Kansas playoff race.
William Byron labels Joey Logano an 'idiot' and a 'moron'
William Byron took the lead off the restart with 26 laps to go after lining up inside of Joey Logano's No. 22 Ford. With four laps to go, Byron's car was handling poorly, and Logano was gaining.
Finally, with two laps to go, the Ford came in hard behind Byron's Chevy, and it was apparent Logano could duck inside for the lead heading into the white flag lap. Instead, he slammed into the back of the leader's car, shooting Byron into the outer wall.
Byron struggled to a 13th-place finish while Logano held off Tyler Reddick and Justin Haley for his 28th Cup Series victory. In the process, he extended his active streak to 11 seasons with at least one win.
A furious Byron, informed that Logano admitted to intentionally plowing into him, said in a televised interview that Logano crossed a line.
"We were really close off of (Turn) 2, and I think it spooked him and got him tight, and he was right against the wall, and I got the lead," Byron said, referring to the final restart. "He's just an idiot. He does this stuff all the time. I've seen it with other guys.
"He drove in there 10 mph too fast, and with these Next Gen cars he slammed me so hard it knocked the whole right side off the car, and no way to make the corner. Yeah, he's just a moron. He can't win a race, so he does it that way."
The winner's rationale was dubious at best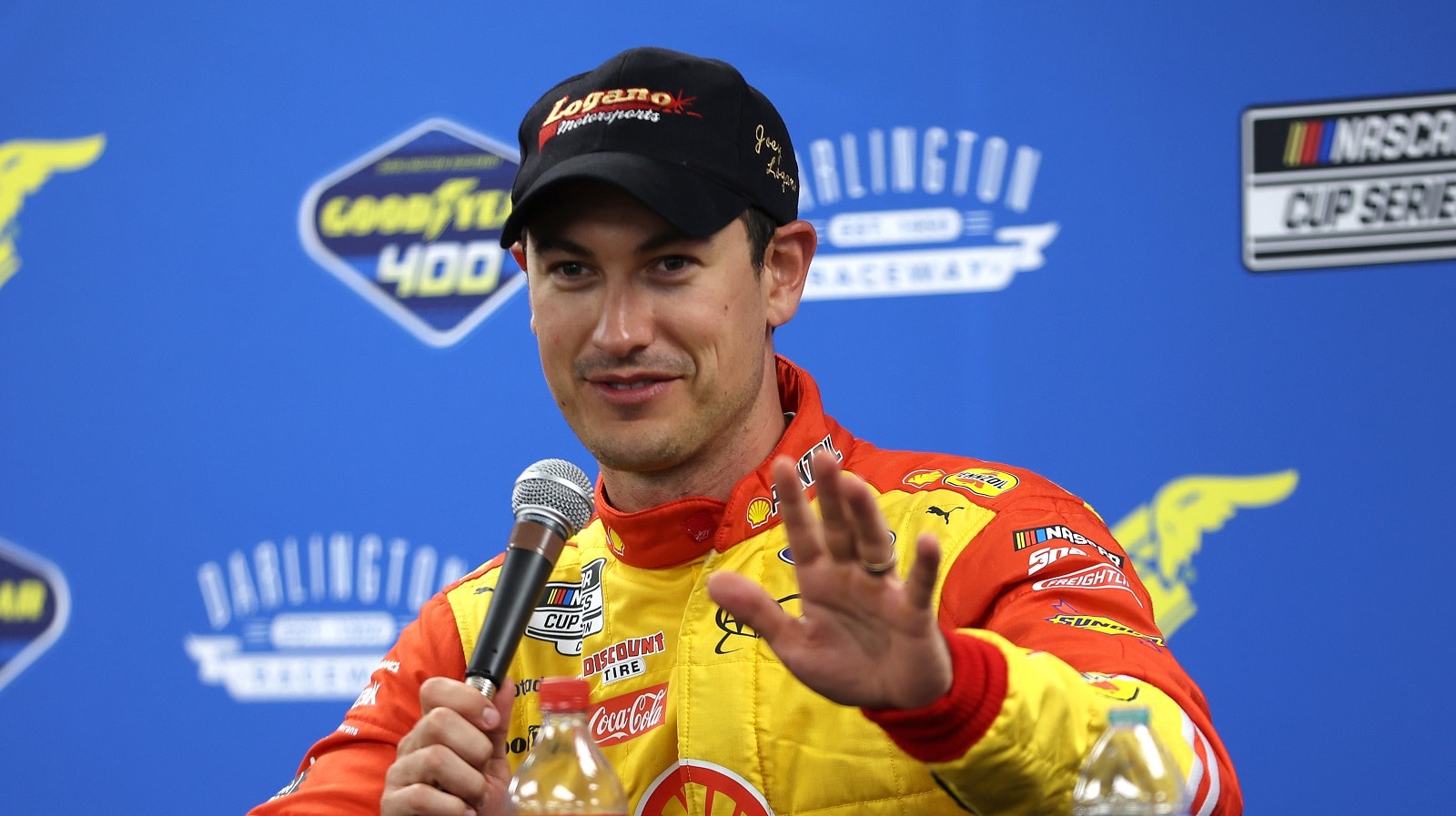 In his own TV interview after winning at Darlington, Joey Logano admitted he intentionally rammed William Byron's car with two laps to go. His justification was what transpired on the restart on Lap 268. The two started on the front row, and Byron climbed the track just enough to brush Logano into the outer wall without wrecking him.
The incident clearly bothered Logano enough to take revenge rather than settling for what should have been an easy pass with under two laps to go.
"You're not going to put me in the wall and not get anything back," Logano said. "That's how that works."
Racing fans will debate it for days to come since Logano is only slightly more popular than food poisoning in some precincts, while others complain that Byron and his Hendrick Motorsports teammates are whiners and overly protected by NASCAR.
Here's the thing, though: Crowding a guy while coming off a turn doesn't justify wrecking a driver whose car was underperforming and wasn't going to make it to the checkered flag first. Logano had a strong car all day, leading seven times for 105 laps before that final move.
Rather than wanting revenge, he had the look of a guy frustrated by finishing 32nd at Talladega and 29th at Dover to slide from third to ninth in points. He's playoff-bound now, but Logano should keep an eye on his mirror for however long it takes Byron to return the favor this summer.
Like Sportscasting on Facebook. Follow us on Twitter @sportscasting19 and subscribe to our YouTube channel.