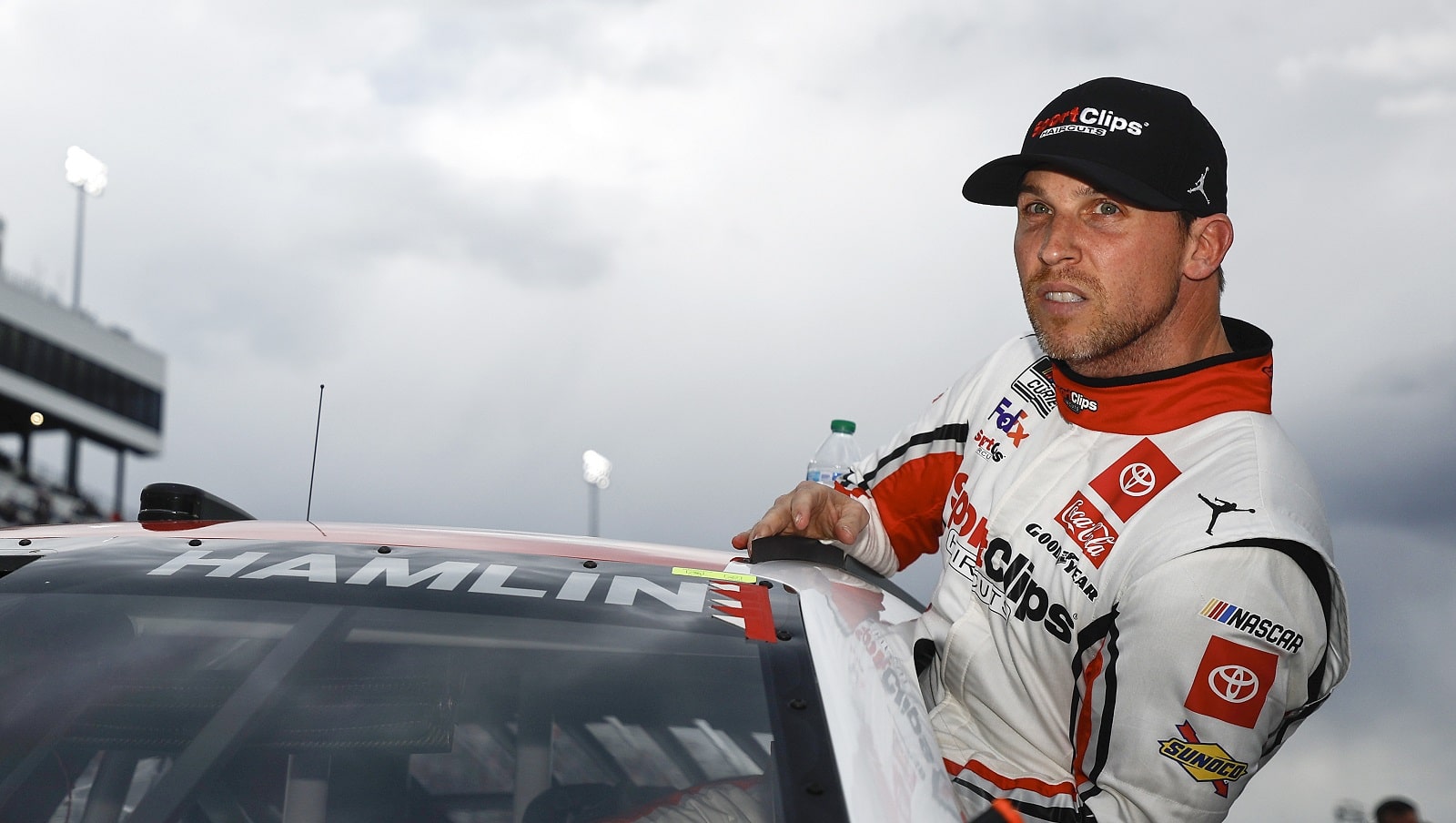 Denny Hamlin Uses a Wile E. Coyote Reference to Sum Up His Miserable Season
Denny Hamlin's only top-10 finish this season came in a NASCAR Cup Series race he won. The frustration continued at Darlington.
Pardon Denny Hamlin's team if the crew replaces the FedEx logo on the No. 11 Toyota with pictures of Wile E. Coyote for a race or two during the NASCAR Cup Series season.
It's been exactly that kind of season for Hamlin, so he was on point over the weekend in referencing a character in an iconic cartoon series. In fact, he was smarter than he realized, since Wile E. Coyote made his debut in 1949, the same year NASCAR crowned its first Cup Series champion.
Denny Hamlin staggered into Darlington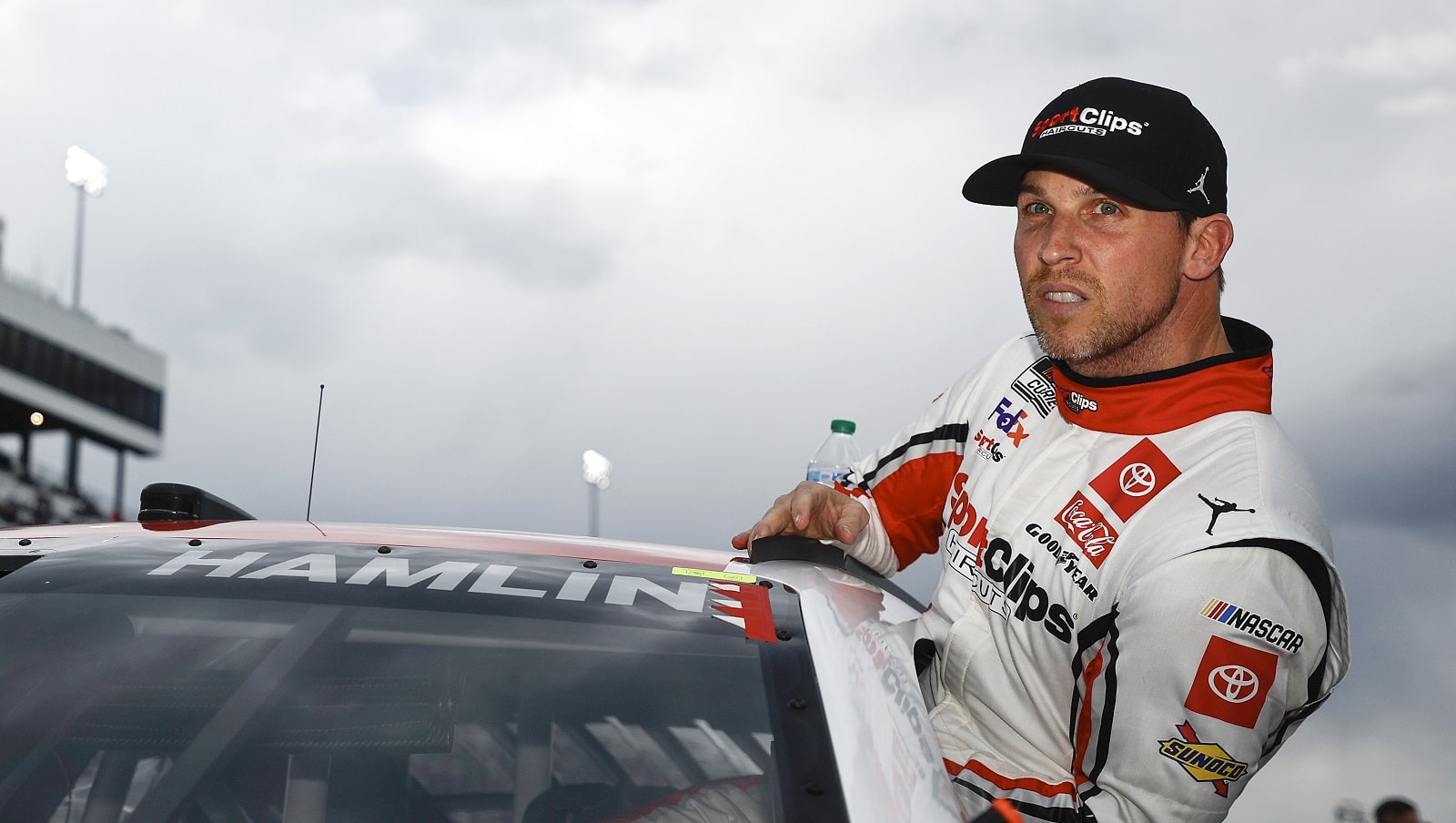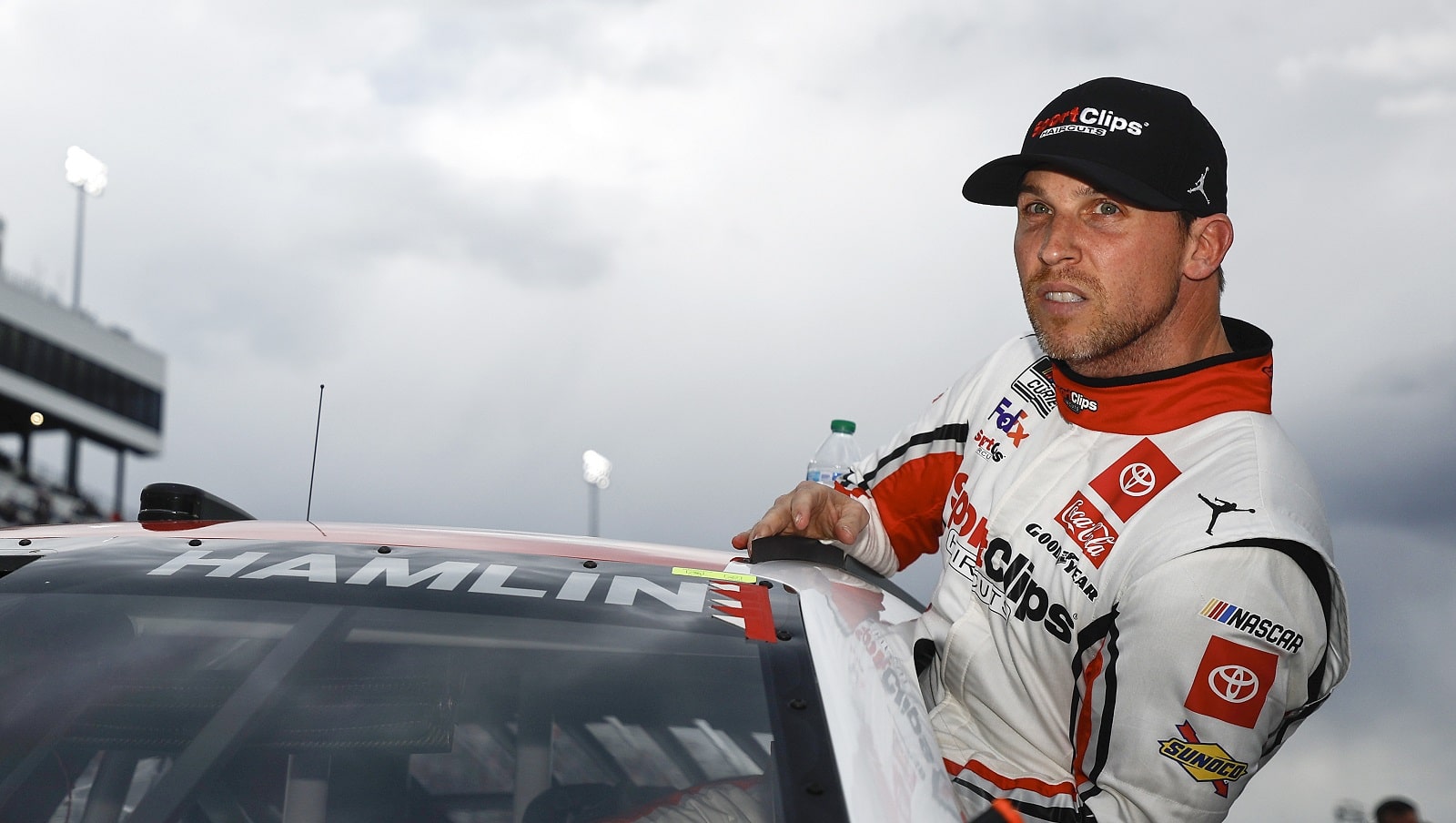 It's painfully apparent that Richmond was a dead-cat bounce for Denny Hamlin. After opening the NASCAR Cup Series season with nothing better than a 13th-place showing through six races, he found magic and won the Toyota Owners 400 at Richmond.
The hope at the time for Joe Gibbs Racing was that Hamlin might turn his season around from that point. And he did turn it around … for the worse. After an average finish of 24th through the first six starts, Hamlin's average finish in the first four races after Richmond was 25.5:
28th place at Martinsville, three laps off the pace.
35th at Bristol, forced out with engine problems after 91 laps.
18th at Talladega.
21st at Dover, a lap behind the leaders.
And, let's not forget the loose wheel at Dover, for which his crew chief and two team members are heading for four-week suspensions.
Denny Hamlin laments 'the coyote that gets the anvil dropped on its head'
He's almost certainly in the playoffs by virtue of winning a race, but Denny Hamlin isn't having any fun this season. He arrived at Darlington 23rd in points and hasn't finished better than 13th other than the victory.
It's why he referenced his childhood and the Road Runner cartoons in which Wile E. Coyote repeatedly attempts to catch the title character only to fail nearly every time because of his convoluted schemes. Episodes that didn't end with the coyote falling off a cliff or crashing into a wall concluded with a boulder or large piece of metal raining down on him.
"Honestly, it's just been week after week of being the coyote that gets the anvil dropped on its head," Hamlin said, according to Racer.com. "I don't even know how else to explain it."
Last week at Dover, Hamlin experienced the anvil and the boulder.
First, he had a wheel fall off while exiting pit road after winning the first stage. He fought through the adversity and climbed back to fourth place, only to catch a piece of Cody Ware's biweekly wreck.
"Even after the wheel falls off, I think we got back to about 10th or 12th or something in the middle of one run," Hamlin recalled, "and I said, 'If we don't just f*** up from here, we're going to lap the field."
Darlington briefly shaped up as a decent day for the No. 11 Toyota
Overnight repairs sent Danny Hamlin to the back of the field to start Sunday's Goodyear 400, but he clawed his way back to fourth-place points in the second stage and even led early in the final stage as multiple Toyotas ran strong.
It didn't take long for stuff to start happening, and none of it was good for the driver with four career victories at Darlington. First, he joined the fraternity of cars brushing the outer wall during the day, costing himself a couple of places on Lap 243.
Next, he slipped from 10th to 18th on the yellow-flag pit stop following Alex Bowman's wreck because the No. 11 crew had trouble with the air gun while making a right-side tire change.
Lastly, the nine-car mess with 37 laps to go didn't take Hamlin out, but the front-end damage sent him to the pits long enough to drop him to 21st on the restart. Adding insult to injury, the wreck finished off the Bubba Wallace No. 23 Toyota and Kurt Busch's No. 45 from the 23XI Racing team where Hamlin is a minority owner.
Joey Logano took the checkered flag, and Hamlin finished 21st among the 23 cars still running.
Like Sportscasting on Facebook. Follow us on Twitter @sportscasting19 and subscribe to our YouTube channel.