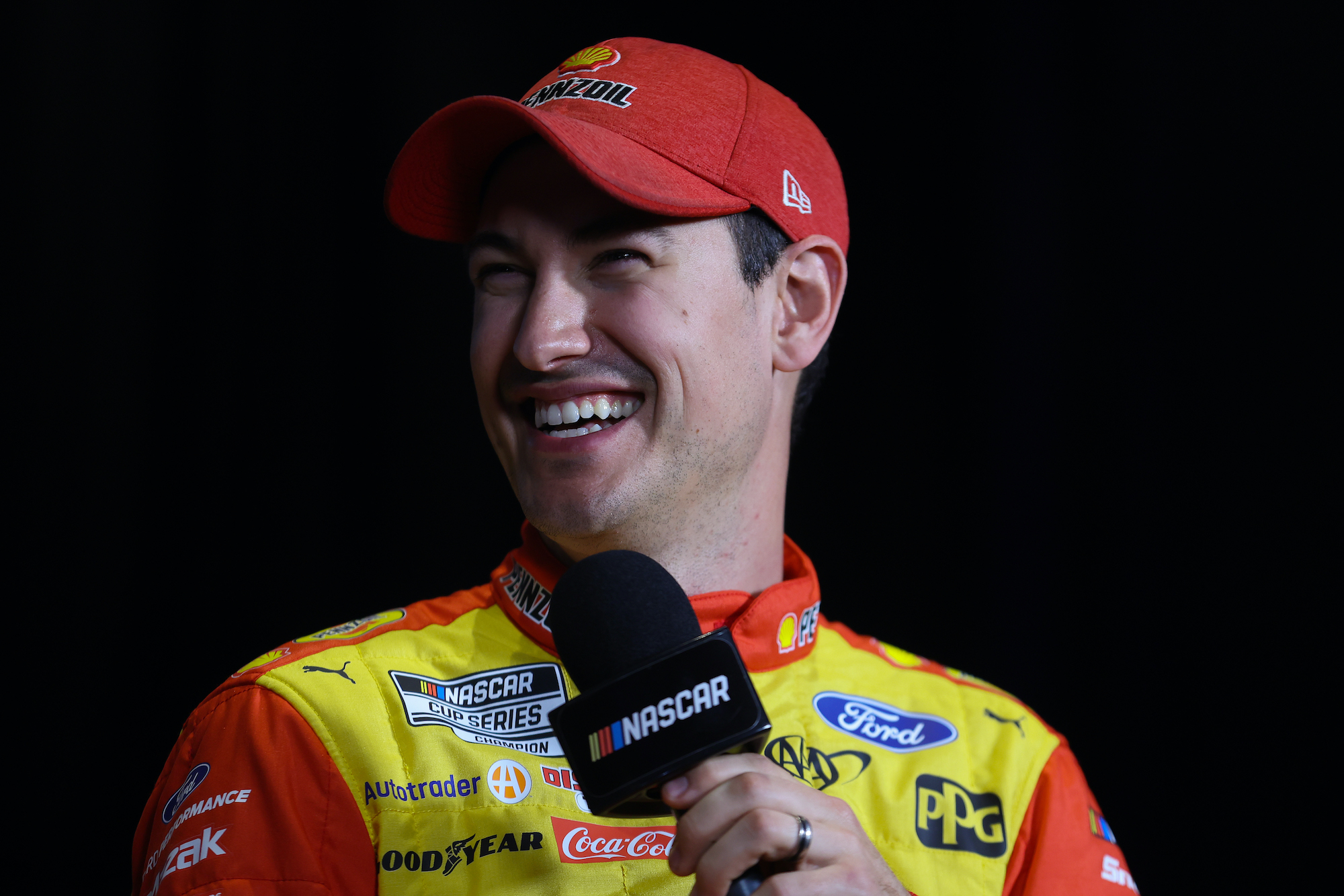 Joey Logano Calls Out Ty Gibbs for Not Keeping His Mouth Shut After Wrecking Veteran Driver: 'I Don't Know If I'd Be Poking the Bear'
Joey Logano worked in the Fox booth for the Las Vegas Xfinity Series race and called out Ty Gibbs for not keeping his mouth shut after causing a wreck.
Joey Logano worked up in the Fox booth in Las Vegas for his second NASCAR Xfinity Series broadcast of the 2022 season. He watched a race that had it all — literally. Snow in the desert, anyone?
In the end, the 2018 Cup Series champion and those watching in the stands and at home saw Ty Gibbs win his first race of the year. However, before the 19-year-old took the checkered flag, he got into a conflict with veteran driver Ryan Sieg early in the race and made a snarky comment that Logano bluntly called out during the broadcast.
Joey Logano works second week covering Xfinity Series
Joey Logano joined Penske teammate Ryan Blaney and Fox's Adam Alexander for a second consecutive week, covering the Xfinity Series race at Las Vegas. 
There was plenty to talk about early in the race when on Lap 3, Ty Gibbs got into the left-rear of Ryan Sieg and sent the No. 39 up the track into the fence. During a red-flag delay because of snow — yes, snow — the two drivers were seen talking on pit road when Fox's Jamie Little caught up with Sieg, who bluntly admitted payback was coming.
And it did. Several laps after the restart, Gibbs made his way around the track and caught up with Sieg's limping car. The No. 39 then attempted to slide up the track, escorting Gibbs with him, but instead got sideways, spun out. The young driver passed unharmed while a couple of other cars weren't so lucky and suffered damage.
Joey Logano calls out Ty Gibbs for not keeping his mouth shut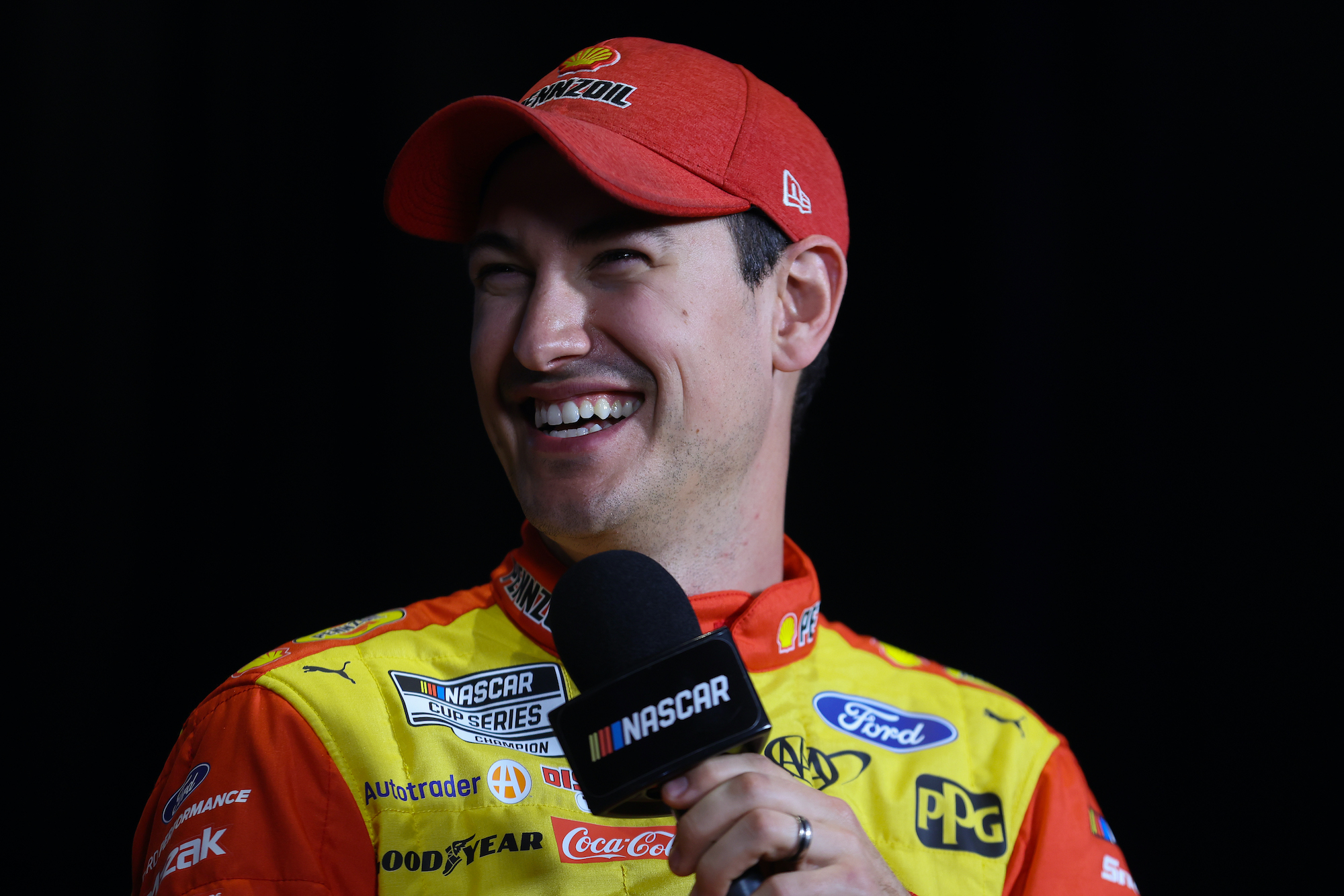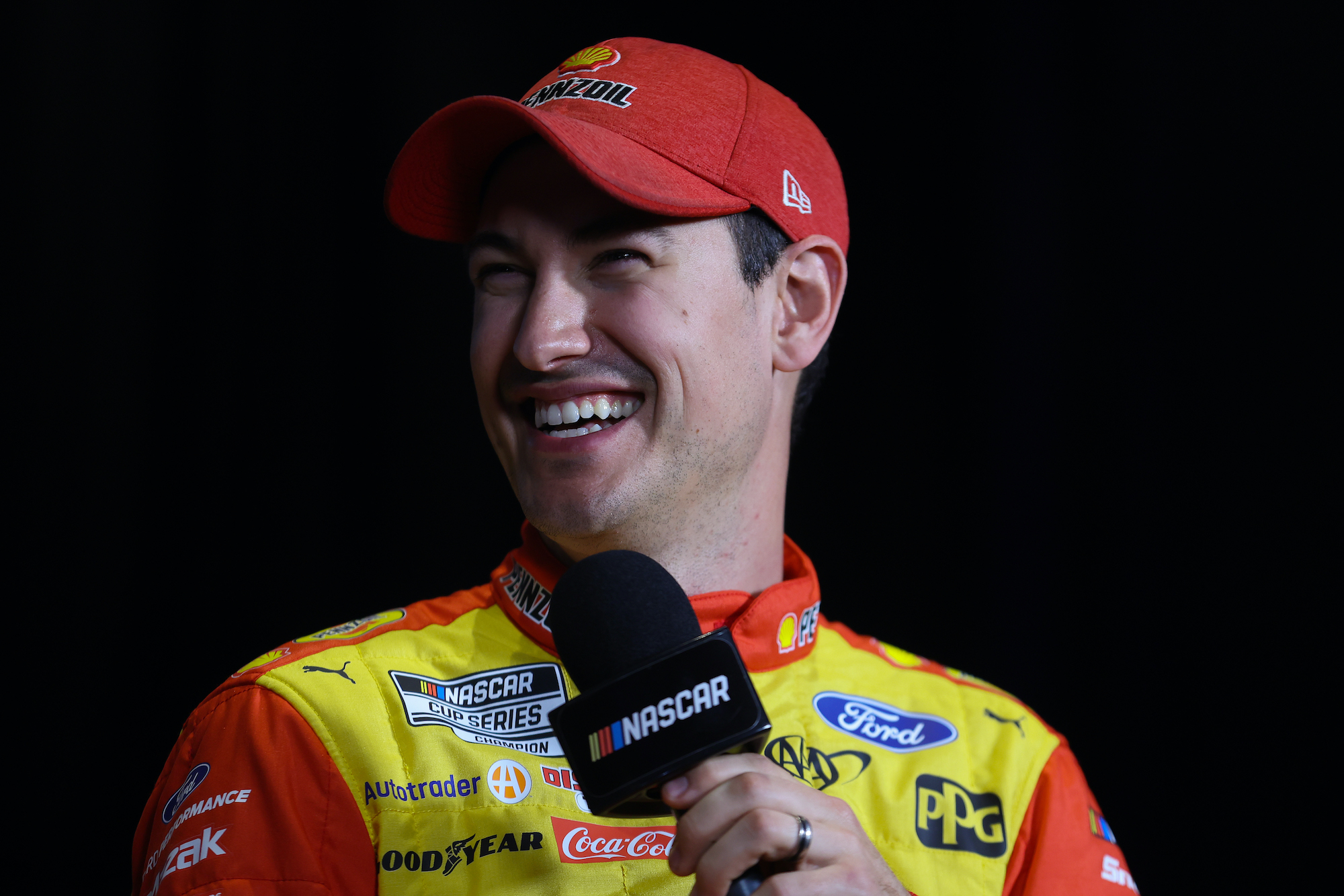 Several minutes later during the caution for the incident, the Fox broadcast aired the radio conversation between Gibbs and his team following the near-miss with Sieg.
"Wow, that was just really smart there," Gibbs said told his team.
"All good. As long as he got it out of his system," Gibbs' crew chief Chris Gayle replied.
"Maybe he can go punch a bag at home or something," the driver fired back. 
"I don't know if I would be poking the bear either about this one," Logano said, laughing. "I'd just be quiet if it was me." 
Gibbs apologizes after race
Ty Gibbs led six laps in Las Vegas. The last six. It was his first win of 2022 and the fifth win of his Xfinity career, which spans just 21 races, including the first three this year. 
After the race, a contrite Gibbs apologized to Sieg for the incident. 
"I want to apologize to the 39 for the contact I made," Gibbs said. "You know, it wasn't my best decision and I'm sorry to their whole group. Ryan's family, they work so hard. I want to apologize to them."
Although he's admittedly in top equipment, Gibbs has proven that he's mature beyond his years on the race track and can win at an alarmingly efficient rate. That doesn't mean he's not going to make mistakes. He proved that on Saturday. As long as he grows and learns from those mistakes on an off the track, he will likely go on to win a lot of races in his career and avoid upsetting his fellow competitors in the process.
Like Sportscasting on Facebook. Follow us on Twitter @sportscasting19.