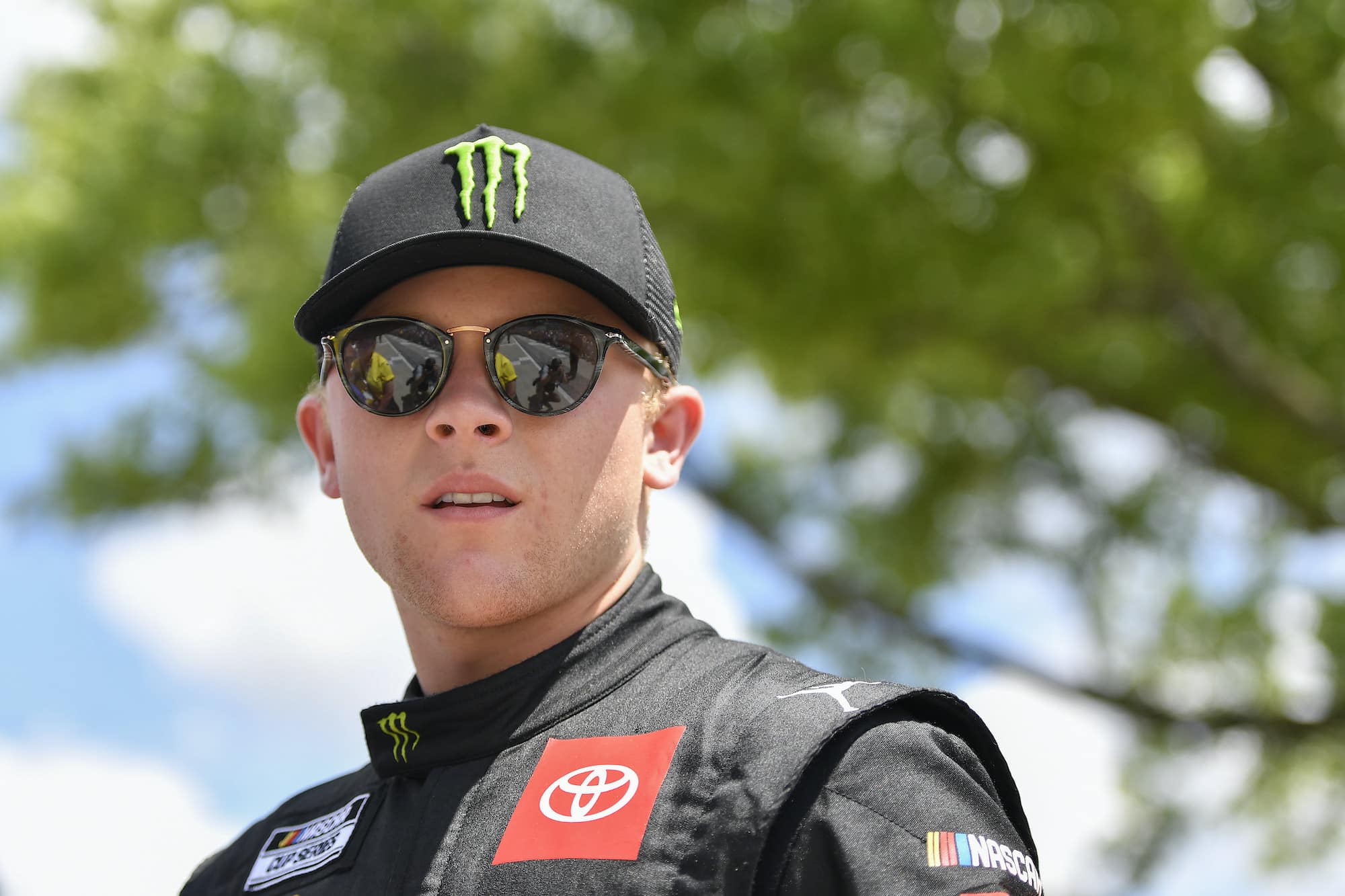 Ty Gibbs Privately Admitted He Wasn't Pleased With How a Pair of Toyota Teammates 'Used Me Up' During Cup Race at Indy, According to Denny Hamlin
Ty Gibbs admitted to Denny Hamlin that he didn't like how a couple of their Toyota teammates raced against him on Sunday at the Indy Road Course.
Ty Gibbs making a move to the Cup Series full-time sooner rather than later seems like the next logical step. Incredibly, at just 19 years of age, the Joe Gibbs Racing driver has proven in less than two full seasons with the Xfinity Series, which includes an impressive eight wins, that he's as ready as anyone to make that jump to NASCAR's highest level. 
He's proven his mettle the last two weeks, substituting for an injured Kurt Busch in the 23XI Racing No. 45 car and earning a pair of top-20 finishes. While it's hard to imagine things going much better in those first two races, car co-owner Denny Hamlin revealed this week what the young driver said about why he wasn't happy racing against a pair of drivers, in particular, who also happen to be their Toyota teammates. 
Ty Gibbs makes Cup Series debut
Ty Gibbs battled in one of the more entertaining Xfinity Series races this season at Pocono, coming up just short to winner Noah Gragson. Gibbs thought he was done for the weekend. Then he got the call. He would be making his Cup Series debut the next day, subbing for an injured Kurt Busch.
Since that call, the youngster has been impressive. At Pocono, his first time to ever sit in the Next Gen car, he confirmed Denny Hamlin, and JGR officials made the right call, rewarding them with a 16th-place finish. 
He confirmed the following week on a dramatically different layout at the Indianapolis Road Course that his previous result wasn't a fluke, battling from a starting position of 26th, and making his way up through the field, where he finished 17th, ahead of names like Larson, Truex Jr., Keselowski, and Harvick. 
Denny Hamlin reveals what Gibbs said after Indianapolis 
Denny Hamlin appeared this week as a guest on the Door Bumper Clear podcast. The 23XI Racing co-owner talked about the race at Indianapolis and had some interesting words to say about Gibbs's performance.   
"I thought Ty was really running well," co-host and Bubba Wallace spotter Freddie Kraft said. "I thought he was a little too nice to some people. Like, a guy's got a position on him, he kind of like gave it to him, instead of I think if it was an Xfinity car, he probably would have fought a little harder. I think he could have ran five spots better than where he finished."
"I think y'all were one of them," Hamlin interjected. "I think y'all used him up."
"Did we?" Kraft asked.
"Even after the race, he nitpicks like, 'I lost three spots here and four spots here,'" Hamlin recalled Gibbs telling him. "And he's like, 'The 23 and 18 used me up pretty bad.'"
"Really? That must have been out of my zone," Kraft said, which drew a big laugh from everyone in the studio. 
His future is in the Cup Series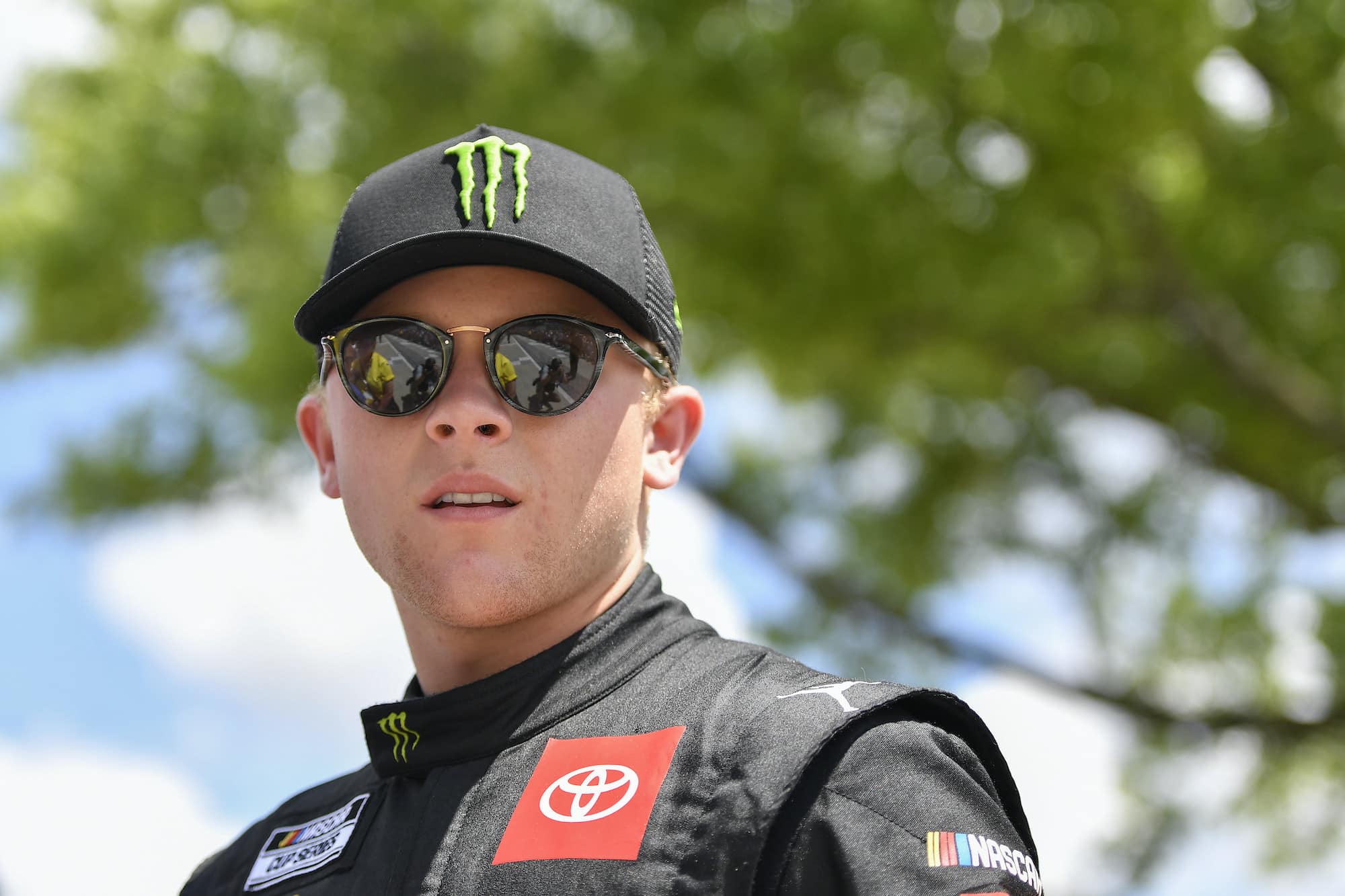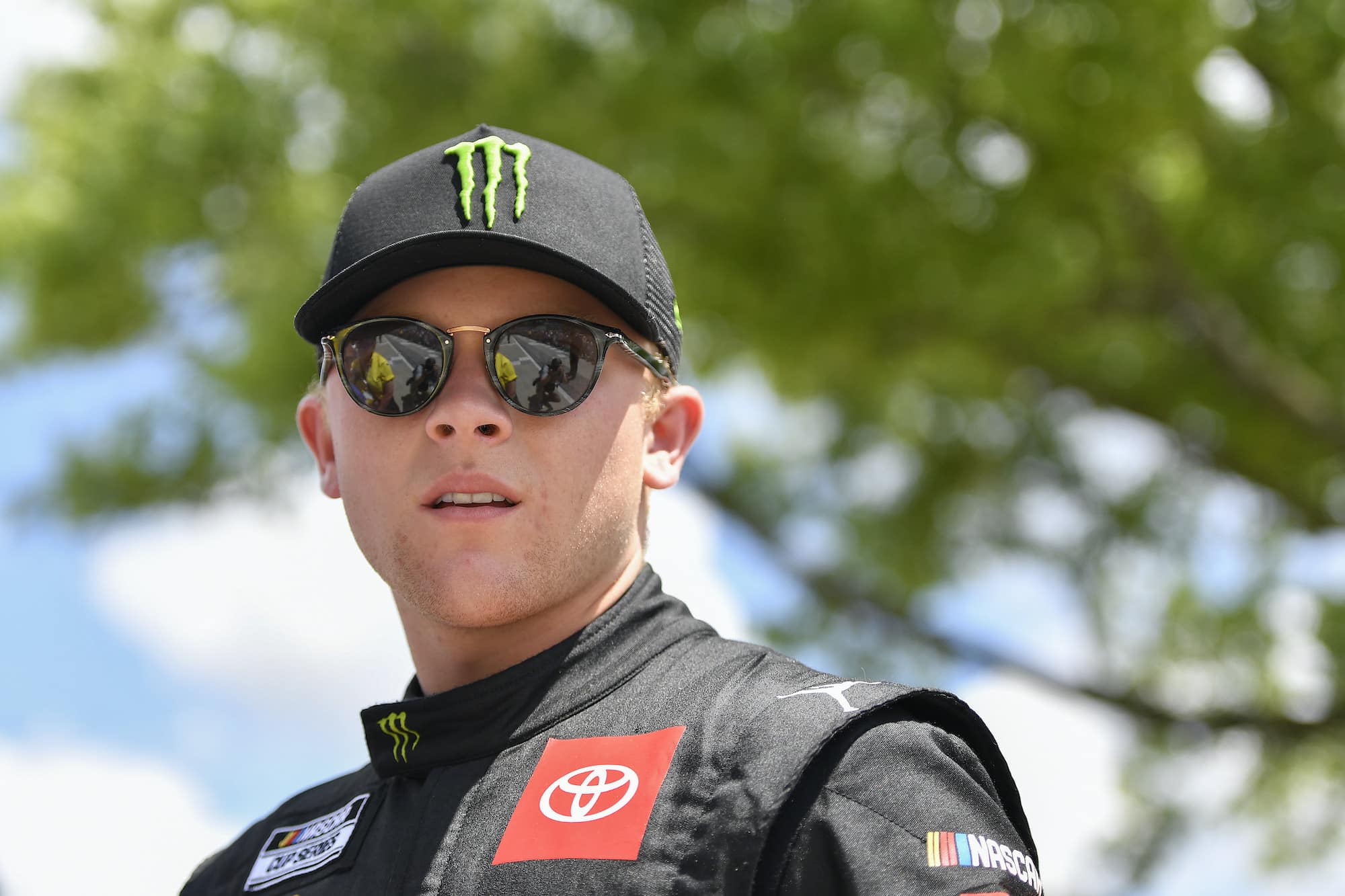 Ty Gibbs's future is no laughing matter. It seriously appears that he will be driving a Cup car in 2023. The question is where. And if you listen to the scuttlebutt also known as Silly Season, there are a couple of landing places in the Toyota stable. 
The most obvious is where he's currently racing as a sub with 23XI Racing. The fact that Busch will miss his third consecutive race due to being in NASCAR's concussion protocol doesn't bode well for his future. Just ask Dale Earnhardt Jr. Concussions aren't something to play with and it's not hard to imagine the 2004 Cup champion walking away after this year.
Another potential option is replacing the other Busch, brother Kyle, whose future with the company owned by Gibbs's grandfather is still very much in question.
During that same podcast conversation, Hamlin was asked if Gibbs was ready for the next level. He said he's already had conversations with the young driver about that very subject. 
"It's going to be rough for a few years and I try to tell Ty that, 'Dude, the fence between Xfinity and Cup is a really tall one. These guys don't screw around over here. You miss one corner, the difference between qualifying 10th and 25th. Xfinity Series you're going to go as far back as 12th,'" Hamlin said. "It's going to be a project. It's going to take some time for sure but I think trial by fire is the best way."
By the sounds of it, if Kurt Busch steps away, Hamlin might have found his driver.
Like Sportscasting on Facebook. Follow us on Twitter @sportscasting19 and subscribe to our YouTube channel.