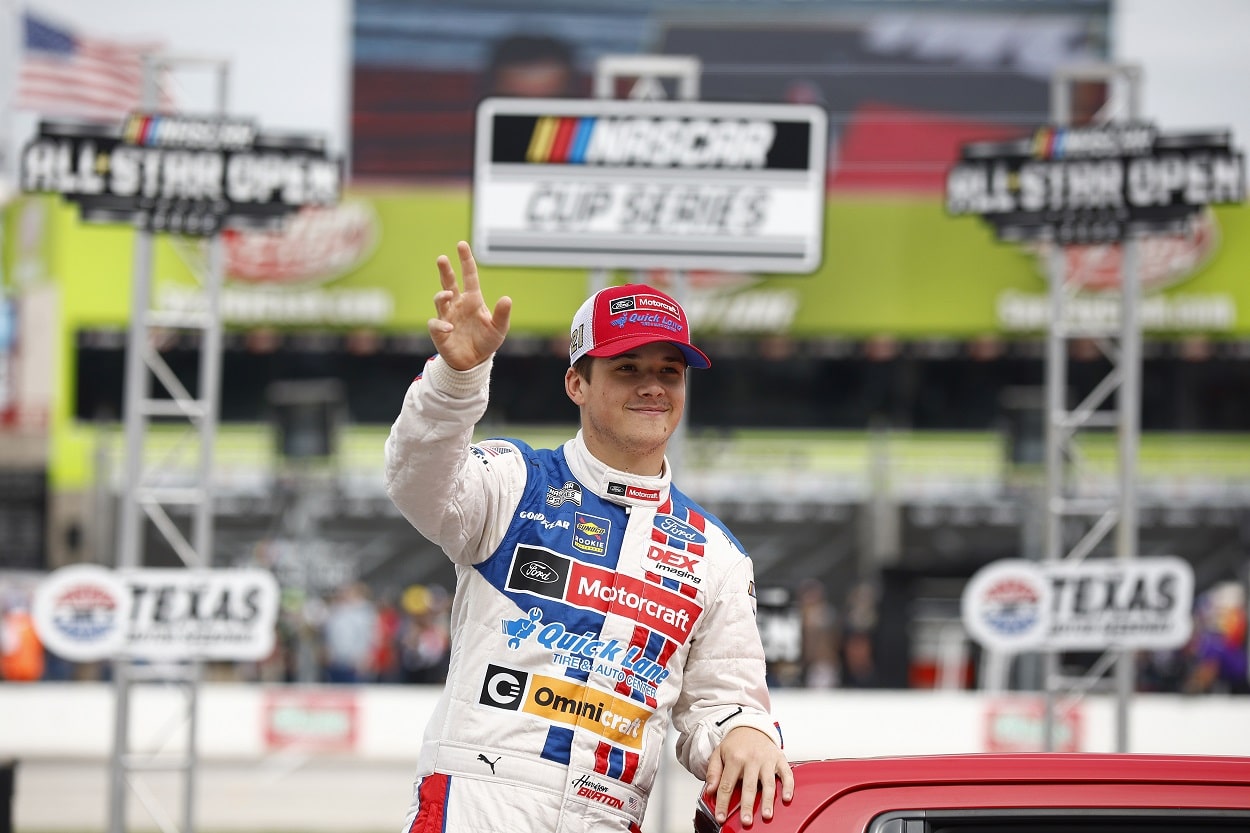 Harrison Burton's Last Name May Have Gotten Him Prematurely Promoted by Team Penske-Wood Brothers Racing
Did Team Penske-Wood Brothers prematurely promote Harrison Burton?
The first 62 laps of Harrison Burton's 2022 season were about as good as any NASCAR Cup Series rookie could hope to experience. He had led the first three laps of his career and was battling for the lead of the Daytona 500 on Lap 63 until he flipped down the backstretch and hasn't been seen at the front of the field since.
Burton ended up 39th with his wrecked No. 21 race car at Daytona and has struggled mightily to climb out of that hole. A crash the following week at Auto Club Speedway didn't help. He has yet to crack the top 15 through 13 races this season and sits 28th in the points standings, tied with fellow rookie Todd Gilliland.
Harrison Burton has had success in NASCAR's lower levels
The 21-year-old son of former Cup Series driver Jeff Burton displayed talent as he climbed through NASCAR's developmental series. He won a race in the ARCA Menards series three consecutive years from 2017 to 2019, posted 11 top-10 finishes and seven top-fives as an 18-year-old in the Camping World Truck Series in 2019, and won four Xfinity Series races in 2020 before going winless in that series a year ago.
Still, his last name and sponsor support from DEX Imaging undoubtedly helped him land the No. 21 seat for the famed Wood Brothers Racing team.
Penske-Wood Brothers may have brought him to the Cup Series too soon
Those ancillary reasons for a promotion to the Cup Series could also apply to fellow rookie Austin Cindric at Team Penske, which has an affiliation with the Wood Brothers and has used the No. 21 car as a developmental car for future drivers such as Ryan Blaney.
Cindric is the son of Team Penske President Tim Cindric and has sponsorship support from Team Penske mainstays Menards and Discount Tire. However, Austin Cindric had four full years to develop in the Xfinity Series as opposed to Burton's two.
In fact, Cindric's first two Xfinity seasons, when he was 19 and 20 years old, looked quite similar to how Burton performed at the same age in that series.
After one full Truck Series season in which he won a race and finished third in the points standings, Cindric went winless in his first Xfinity Series season with 13 top-10s and finished on the lead lap in only 20 of the 33 races. He then won a pair of races the following season in 2019, finished inside the top 10 in 24 events, and on the lead lap in 27 races.
Still, it took a third Xfinity season for Cindric to break out and have significant success. He led the series with six wins, 19 top fives, and won the championship. He also came back the next year with five wins and a series-high 22 top fives despite a second-place finish in the championship after Daniel Hemric outdueled him in the final laps of the championship race at Phoenix Raceway.
Cindric advanced to the Cup Series for the 2022 season and promptly won the Daytona 500, but he also has finished 12th or better in four other races and is 16th in the points standings.
Burton still has plenty of time to develop into a Cup Series contender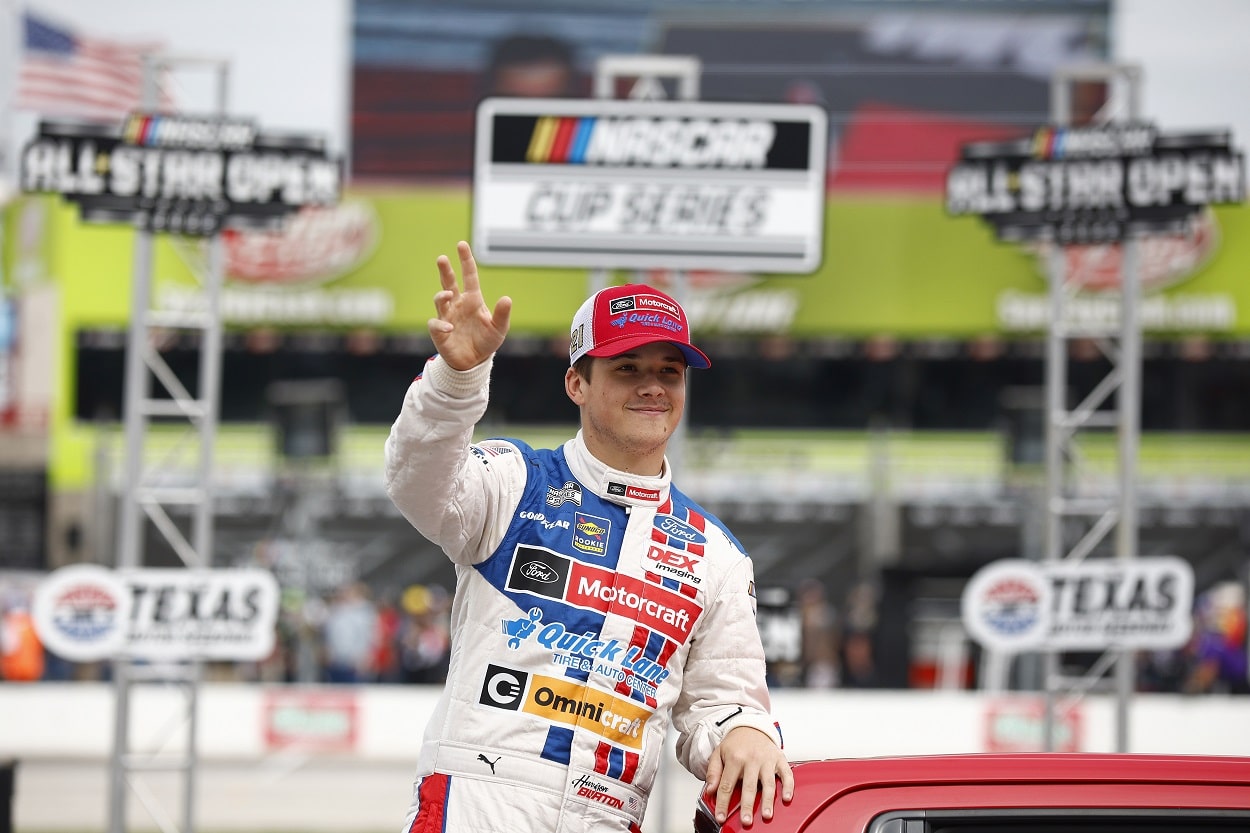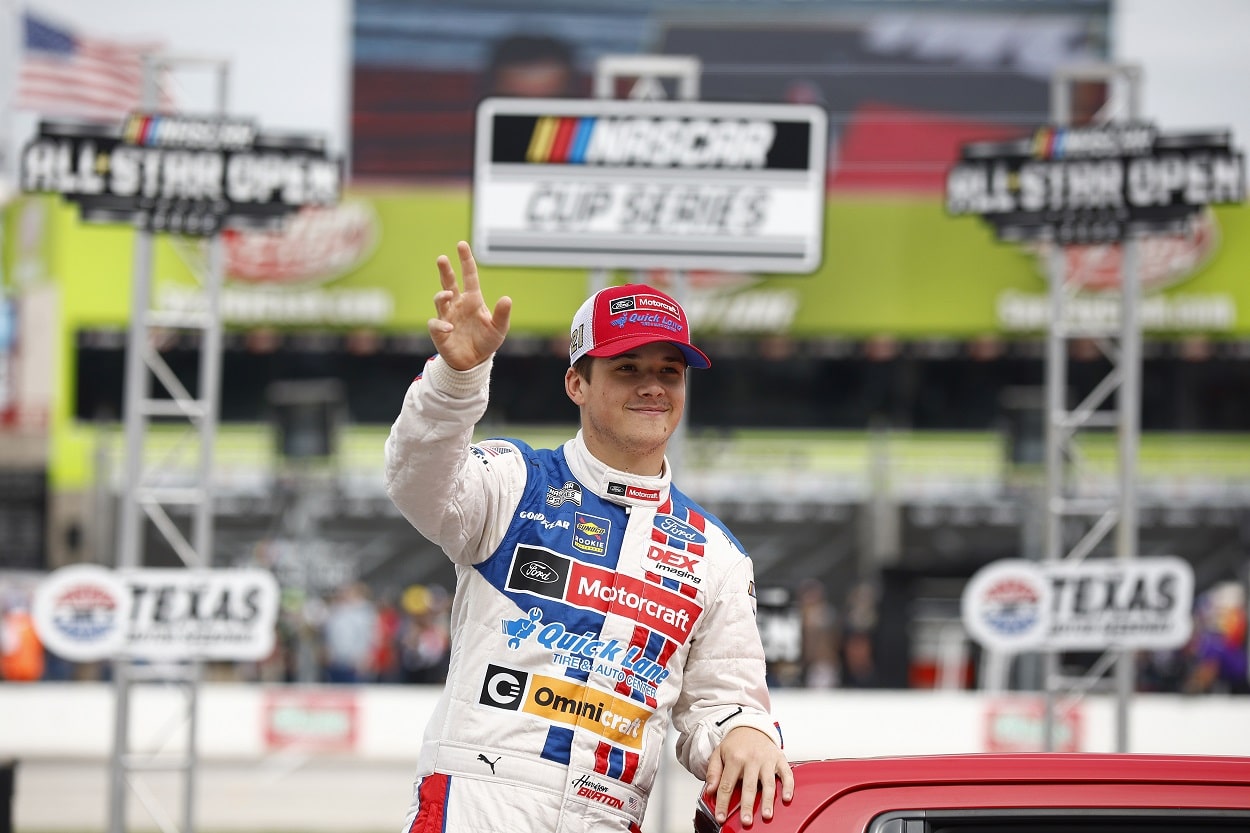 None of this is to say Harrison Burton won't become a top-tier Cup Series driver at some point. He is the youngest full-time driver in the series, and part of the reason for his promotion was because of circumstances beyond his control.
Cindric was set to drive the No. 21 car in 2022, but Brad Keselowski left the No. 2 car to take part-ownership of Roush Fenway Keselowski Racing, and Cindric instead took over Keselowski's former ride. Matt DiBenedetto had piloted the No. 21 car in 2020-21 and made the NASCAR Playoffs his first year in the car, but he failed to win a race either year and did not have a sponsor to back him. 
The decision to move Burton to the No. 21 car happened in July, long before DiBenedetto made controversial comments in November that may have further limited the options of the current Truck Series driver's chance at another Cup Series ride.
Burton is far from the first driver to struggle in his first Cup Series season. It took Chase Elliott until his third full-time season to win a race, Joey Logano won once in his first three seasons and even lost his ride at Joe Gibbs Racing, and Martin Truex Jr. was in his eighth full-time season before he won his second race.
The common theme? All three went on to win a Cup Series championship.
That may or may not be Burton's future, but some more seasoning in NASCAR's lower series could have helped avoid at least some of his current trials.
All stats courtesy of Racing Reference.
Like Sportscasting on Facebook. Follow us on Twitter @sportscasting19 and subscribe to our YouTube channel.