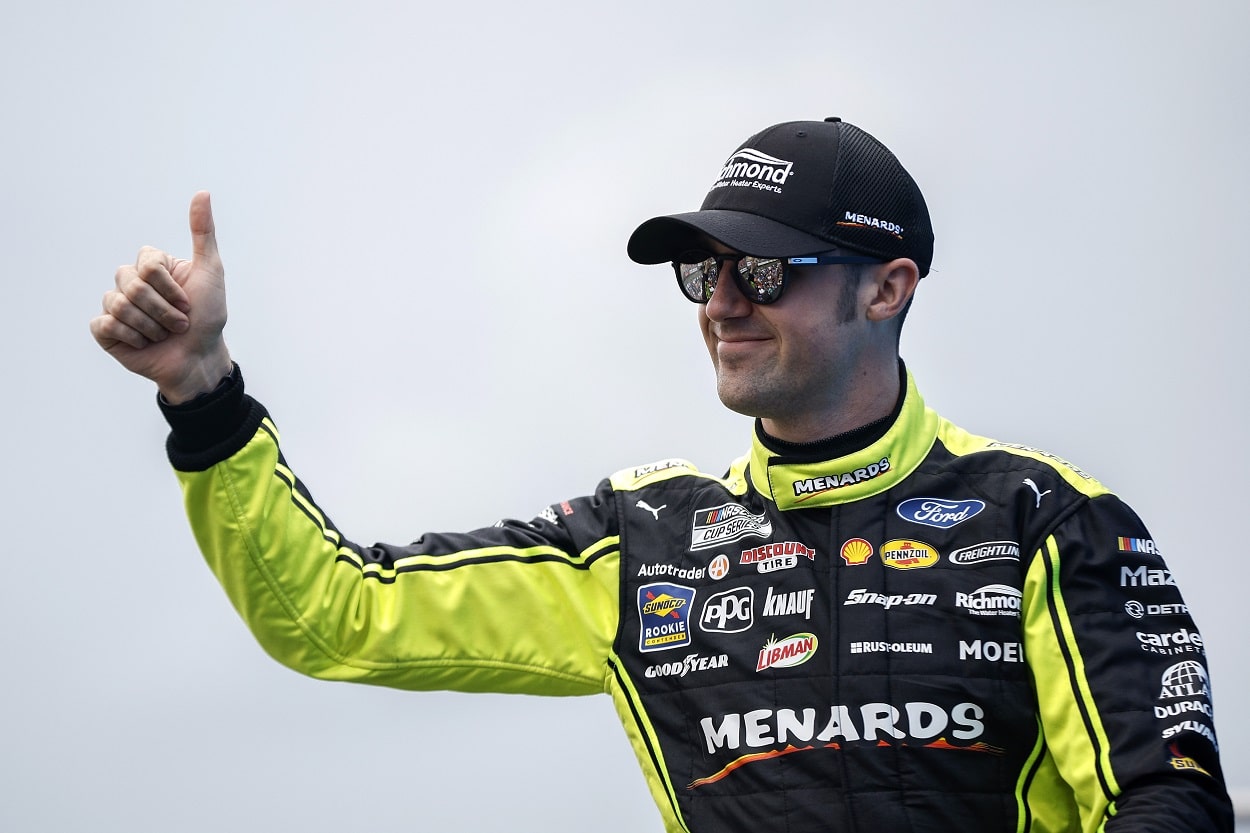 Austin Cindric's Daytona 500 Win Actually Clouds His Rookie Season in the NASCAR Cup Series
Austin Cindric has had a phenomenal rookie season in the NASCAR Cup Series.
Austin Cindric's NASCAR Cup Series rookie season likely peaked in the year's first race with his win in the Daytona 500. But he has quietly continued to amass one of the better first seasons in recent memory as the series returns to the site of his biggest career victory.
Cindric and the rest of the Cup Series will complete the 2022 regular season Saturday at Daytona International Speedway, where he won the season opener in his eighth career Cup Series race. 
He returns to Daytona for the regular-season finale 15th in the points standings and solidly in line for Rookie of the Year honors ahead of fellow rookie competitors Harrison Burton in 28th and Todd Gilliland in 30th.
Austin Cindric would be having a positive rookie year even without Daytona 500 win
Cindric would also be near the bubble for the NASCAR Playoffs even if he didn't have the win from Daytona in his pocket. He would have fewer points depending on what his Daytona finish would have otherwise been, but it is reasonable to assume he would be similar to his current spot in points. 
That would place him as the second driver below the 16th-place cutline behind only Martin Truex Jr. Cindric is a substantial 174 points behind Truex and 199 behind Ryan Blaney in 16th. Still, he is ahead of other playoff contenders such as Aric Almirola, Erik Jones, Austin Dillon, and Bubba Wallace.
If not for 15 different winners through the first 25 races, Cindric would be in the conversation of drivers who might be able to race their way into the playoffs based on their point total.
He won the pole award at Auto Club Speedway for the second race of the season and has three additional top-fives and six more top-10s in the 24 races since Daytona. He has also finished 13th or better in nine of his last 11 races.
Other recent surprise Daytona 500 winners have not fared well
It is typically easy to forget the rest of a surprise Daytona 500 winner's season. Michael McDowell shocked many across the sport with his first career win in the 2021 Great American Race but managed just one other top-five and four additional top-10s through the rest of the season. He was 19th in the traditional points standings at the end of the regular season.
The 2018 Daytona 500 was Dillon's second career win, but he had only one other regular-season top-five and was 18th in the points standings before that year's playoffs began.
Going back further, Trevor Bayne never had another top-10 the rest of the 2011 campaign after his surprising first and only career win in that season's Daytona 500.
Cindric is set up for more success than any of those drivers. He drives for a top-flight organization in Team Penske and, more specifically, the flagship No. 2 car at that organization that former champions Brad Keselowski, Kurt Busch, and Rusty Wallace have driven in the past.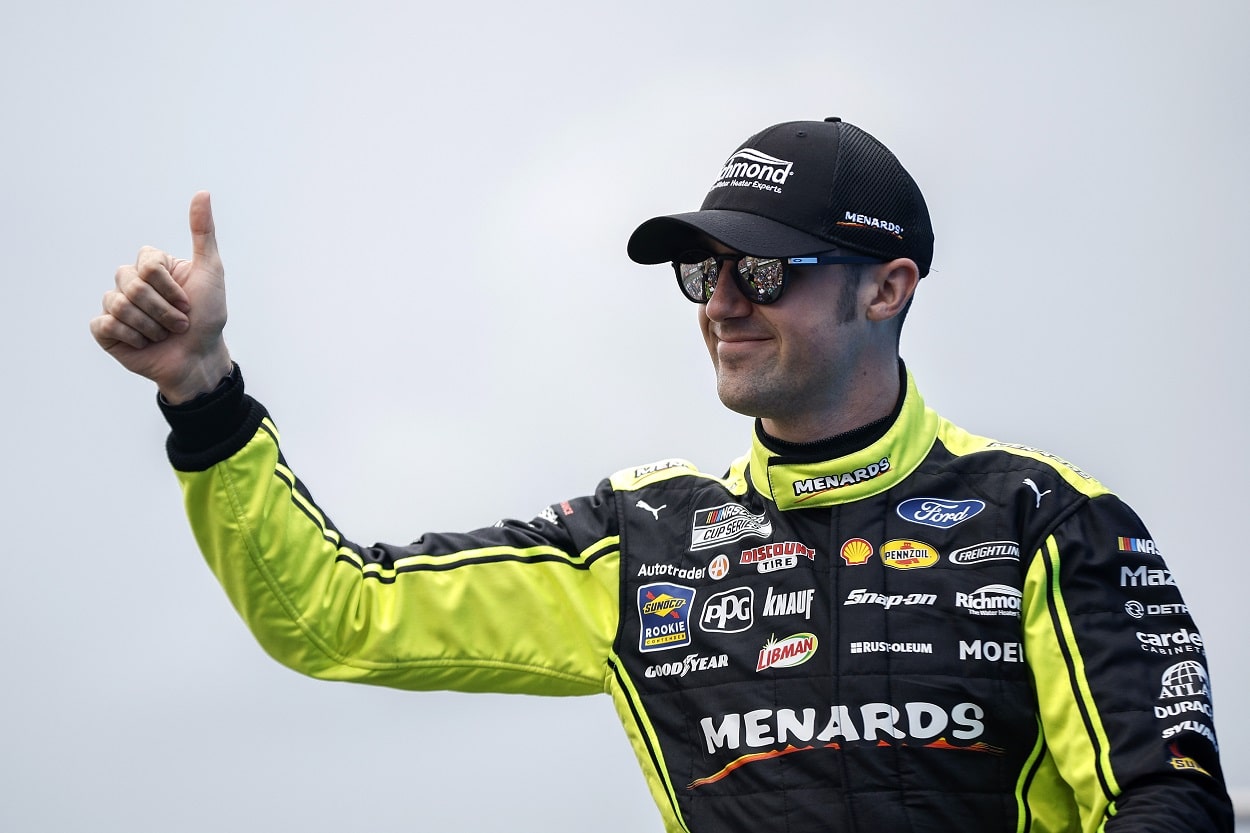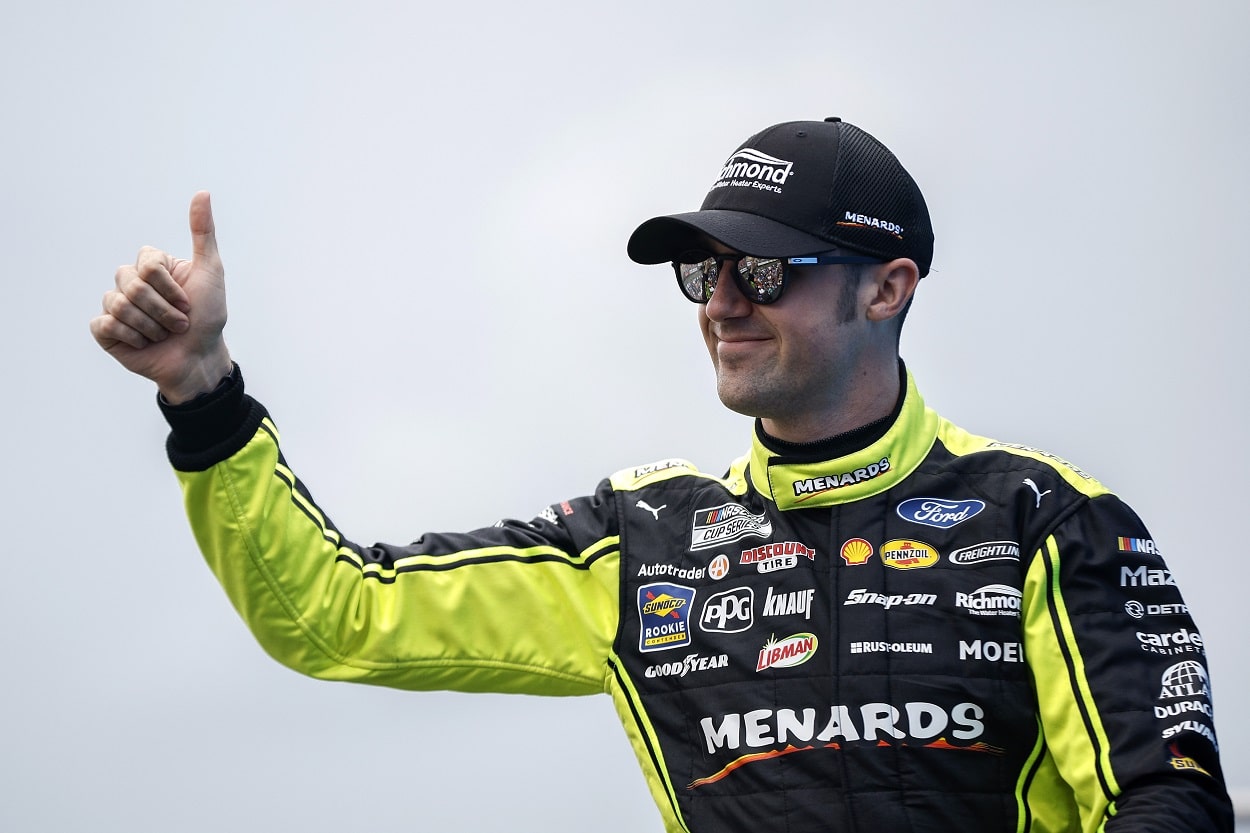 He has also benefited from the redesigned schedule NASCAR has shifted to in recent years. Cindric has finished inside the top 10 in four of the five road-course races this season and two top-fives in superspeedway-style races.
That has him in line to produce the most successful rookie season of any driver since Chase Elliott beat out Blaney for the top rookie award in 2016.
Elliott did not win a race the way Chris Buescher did that season or Cole Custer did in 2020, but he won two poles, compiled 10 top-fives and 17 top-10s to make the playoffs on points, and finished 10th in the final standings.
Rookie seasons are rarely a true sign of a driver's ability
Rookie seasons don't often determine the ultimate success, or lack thereof, a driver will reach throughout his career. Cindric is only the third rookie to win a race since 2009, when Joey Logano captured a rain-shortened victory at New Hampshire Motor Speedway.
Buescher won a similarly weather-impacted race in 2016 at Pocono Raceway, and Custer won on a wild final restart with two laps to go in 2020 at Kentucky Speedway.
Drivers such as Jones, Kyle Larson, and William Byron also did not win a race during their rookie campaigns but have combined for 24 victories since. Elliott has also added 17 wins himself since his rookie campaign.
Cindric's career trajectory is still to be determined, but he has done an impressive job of being competitive more often than not while also not causing trouble on the track. He has yet to have another driver call him out in an interview and has finished more races than drivers such as Larson, Byron, Alex Bowman, Tyler Reddick, and Denny Hamlin.
That consistency and clean racing could become valuable trademarks for Cindric regardless of his performance in his first career Cup Series playoffs.
Stats courtesy of Racing Reference
Like Sportscasting on Facebook. Follow us on Twitter @sportscasting19 and subscribe to our YouTube channel.