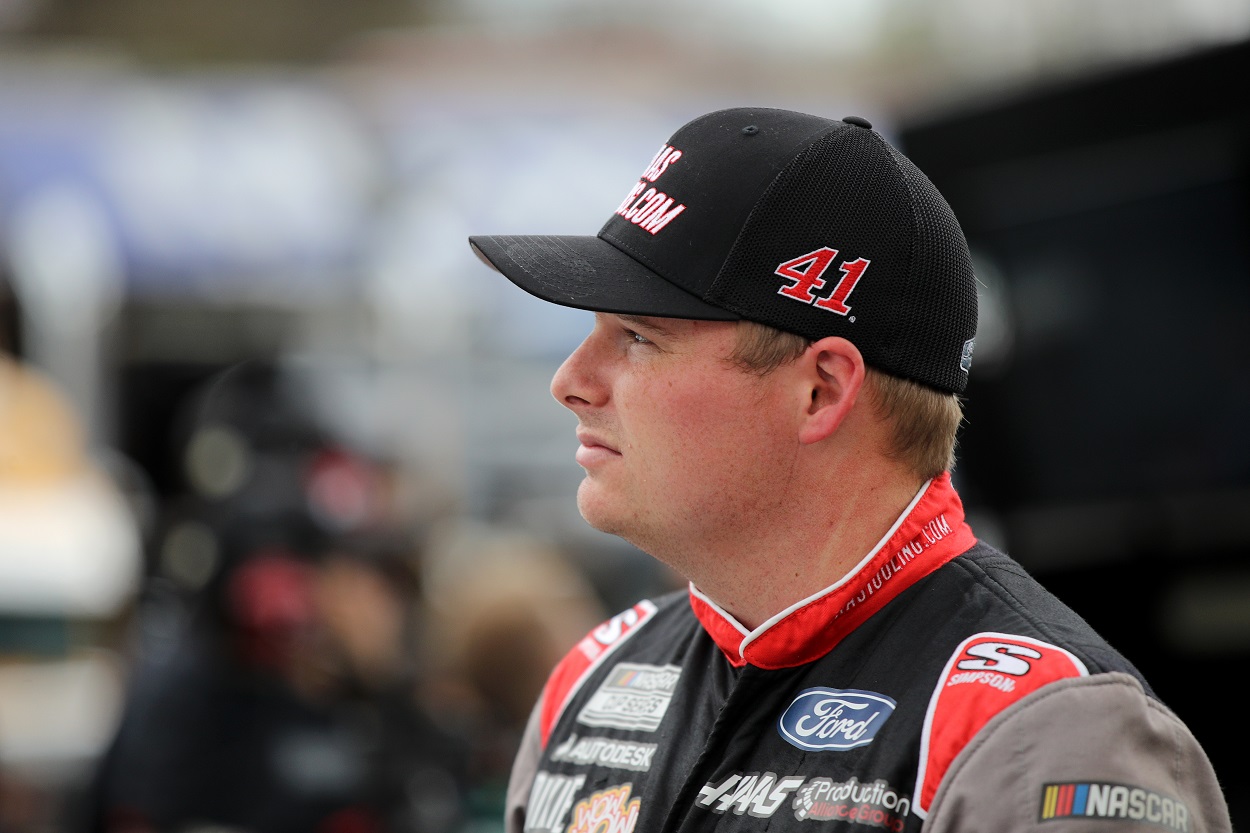 Cole Custer Could Be On Thin Ice With Stewart-Haas Racing
Cole Custer's future in the NASCAR Cup Series with Stewart-Haas Racing could be in jeopardy.
Cole Custer burst into the NASCAR spotlight reserved for up-and-coming drivers when he won seven Xfinity Series races and finished runner-up for the title for the second straight year in 2019. 
That success earned him a Cup Series ride in the No. 41 car for Stewart-Haas Racing. But less than three years later, the pressure is on for him to show that same potential so he can keep that ride.
Cole Custer's contract with Stewart-Haas Racing could be up at the end of the 2022 season
NASCAR teams are not required to disclose contract terms with the drivers. But a standard Cup Series contract runs for three years, and Custer is in his third year at the sport's top level. Unfortunately for him, he has been an afterthought for much of that time.
Custer won his first and only Cup Series race in his 20th career start when he flashed from sixth to the lead on the final restart with three laps left in the race at Kentucky Speedway in July 2020.
He had just posted his first career top-five finish the week prior at Indianapolis Motor Speedway and had two top-10s in his next three races, but that has been about the extent of Custer's career Cup Series highlights.
His 2021 season was dreadful, as he had two top-10s, led only nine laps, and finished on the lead lap in just 17 of the 36 races. 
Part of that could be explained by the poor performance of SHR as a whole. Aric Almirola won the organization's only race when he took the checkered flag at New Hampshire Motor Speedway, but he had only one other top-five finish. Kevin Harvick had SHR's 10 other top-5s, but he failed to reach Victory Lane for the first time since 2009.
Stewart-Haas Racing has been better early in 2022
The same can't be said for SHR this season. Almirola finished sixth or better in each of the first three races, Chase Briscoe won his first career race with a victory at Phoenix Raceway in the fourth race of the year, and Harvick has three top-10s.
Custer hasn't finished better than 11th, and his 22.5 average finishing position ranks 26th among full-time drivers.
Lack of speed in his SHR Ford can't be an excuse this year. Along with his teammates' repeated good runs, Custer has started to qualify well. He has started third in two of the last three races and was 12th in the other.
Strong qualifying could be a sign of good finishes to come
The No. 41 team appears to have found speed for its car. Now the challenge is to turn those strong qualifying efforts into strong finishes. Custer faded outside of the top 20 in each of the last three events, although an uncontrolled tire violation hampered his effort Saturday at Martinsville Speedway.
Often, consistently good qualifying performances signal the start of a turnaround for a race team. With enough starts near the front, teams can usually get on a roll and string together finishes much higher up the leaderboard.
For example, Erik Jones was 14th in the points standings in 2018 midway through his first season in the No. 20 car for Joe Gibbs Racing. He had gone through a stretch of six races that began in May in which he had one top-15 finish, but he qualified 12th or higher in five of those events.
Jones then rattled off four top-seven finishes, including his first career win in the July race at Daytona International Speedway, and was 10th in the points standings at the end of the regular season.
Pressure is on Cole Custer to have success this year to keep his ride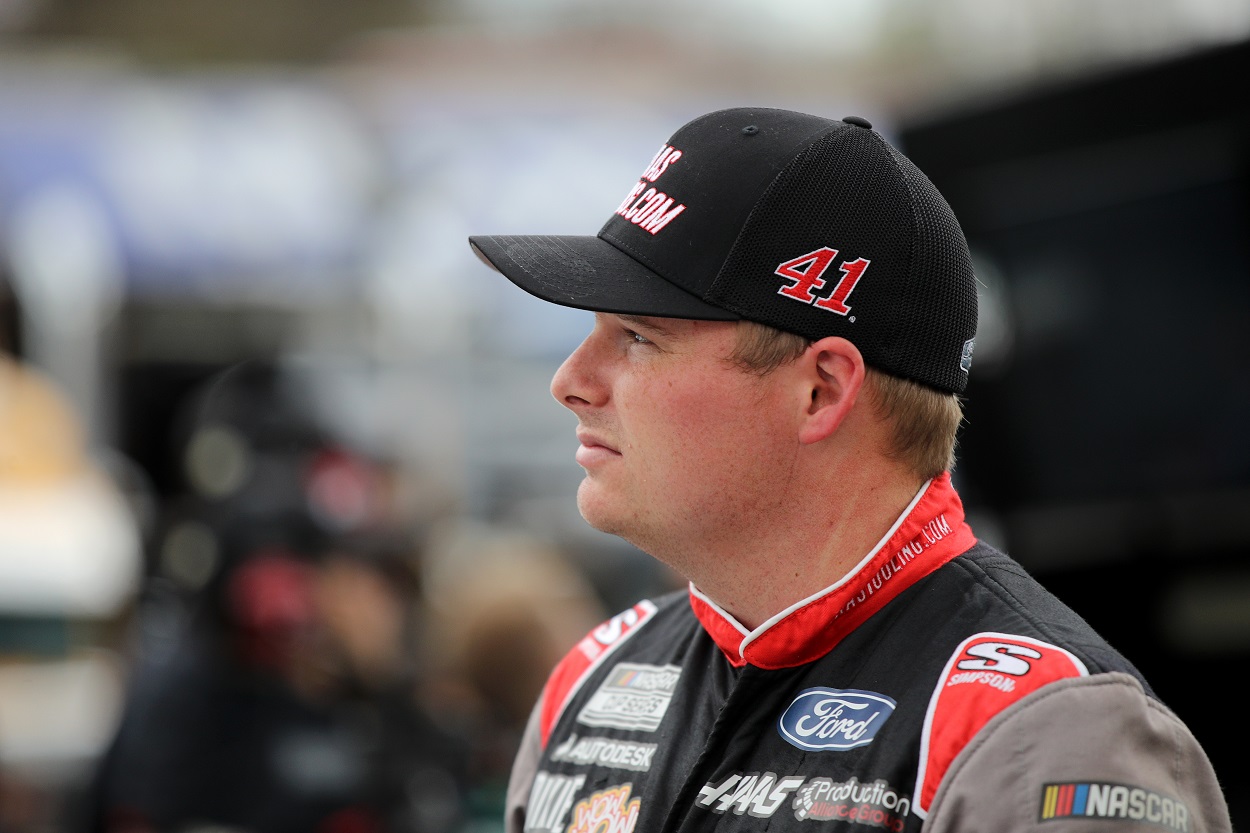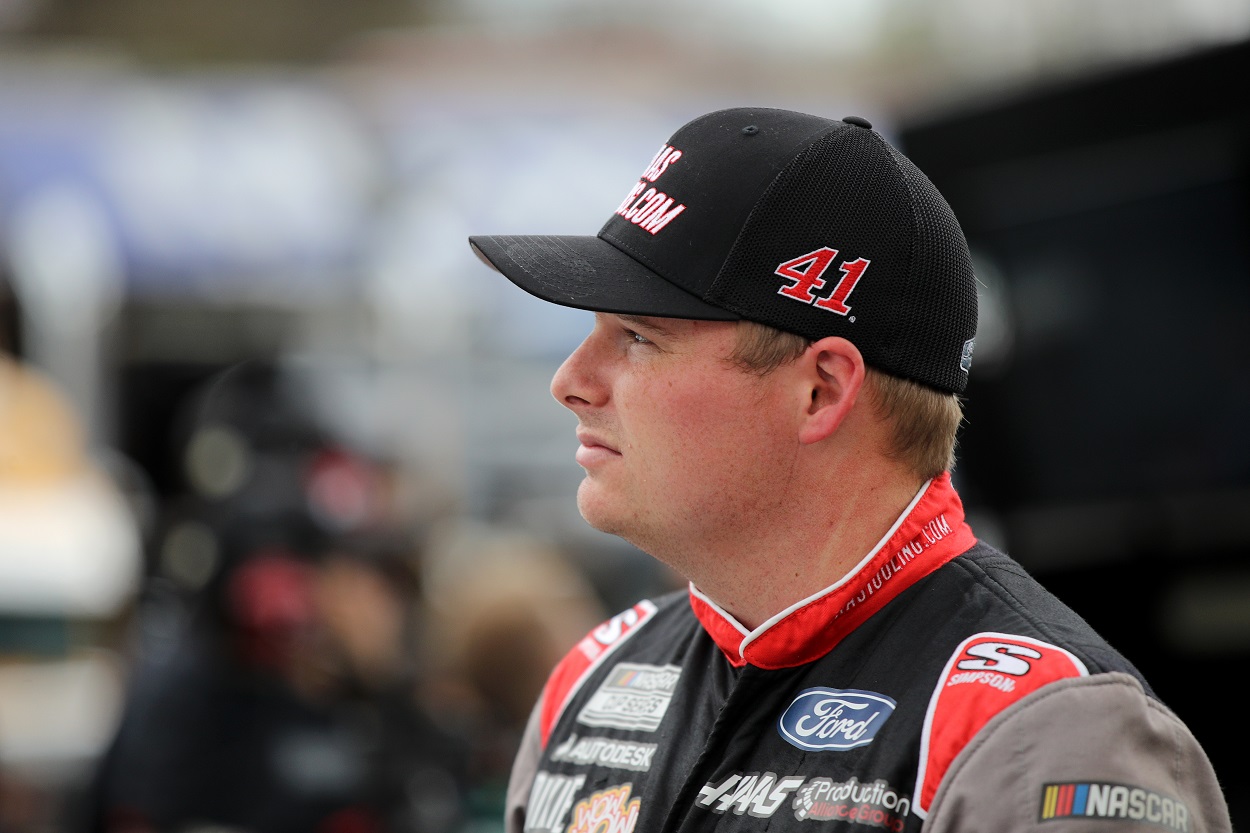 Ironically, Jones might be one of Custer's biggest threats to the No. 41 ride. Riley Herbst drives the No. 98 SHR Xfinity Series car but has yet to deliver a win in his three full-time seasons. In fact, Custer is the only driver to win an Xfinity race for Ford in 2022 when he won at Auto Club Speedway in Fontana, California, in the second event of the year for Green Light Racing.
Jones drives the No. 43 Chevrolet for PettyGMS Racing in the Cup Series and has run well much of the year. He has four top-15s through eight races and finished third at Auto Club Speedway in February, which was only the second top-5 for the No. 43 car at a non-superspeedway race since 2015.
Perhaps Custer will follow a path similar to Jones and become the next breakout star of the 2022 season. If he doesn't, rumors about his future will only grow stronger.
All stats courtesy of Racing Reference