Kevin Harvick and Stewart-Haas Racing Face Uncertainty Over a Ukraine-Driven F1 Development
Gene Haas announced major changes to his Formula 1 team, and there could be financial implications for Stewart-Haas Racing.
While a Formula 1 organization is going through a dramatic shakeup two weeks before the season, the Stewart-Haas Racing NASCAR team may very well feel residual effects. Gene Haas dumped his F1 outfit's primary sponsor on Saturday over the war in Ukraine at a cost potentially running into the tens of millions of dollars.
It creates doubt that Haas can commit to doing whatever it takes to give SHR drivers Kevin Harvick, Aric Almirola, Chase Briscoe, and Cole Custer what they need in the 2022 NASCAR Cup Series.
The questions also spill over to IndyCar. If Haas can no longer resist overtures from Michael Andretti to buy the F1 team, then Colton Herta could drive in Europe and Asia a year sooner than expected.
Gene Haas made a dramatic decision over the war in Ukraine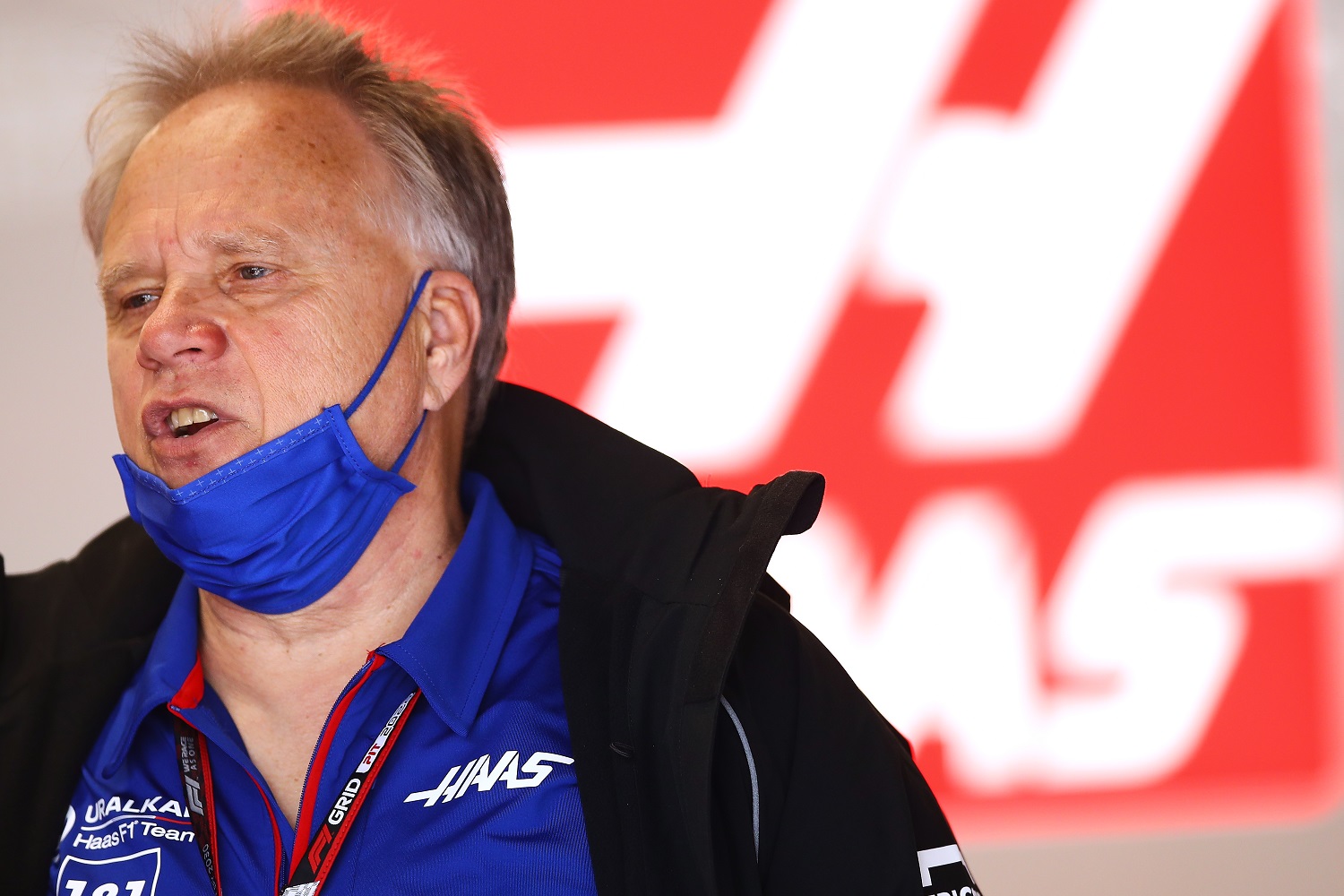 The Haas Formula 1 team announced two related moves on Saturday, releasing a driver two weeks before the start of the season and breaking ties with the team's title sponsor.
Haas terminated Russian driver Nikita Mazepin's contract and also ended the sponsorship arrangement with Russian company Uralkali, owned by Mazepin's father, Dmitry, The Associated Press reported. The moves follow the Russian invasion of Ukraine, which has caused the sports world to impose sanctions. Already, F1 has canceled its contract with the Russian Grand Prix, and FIFA and UEFA have removed the country's soccer teams from competitions.
"As with the rest of the Formula 1 community, the team is shocked and saddened by the invasion of Ukraine and wishes for a swift and peaceful end to the conflict," Haas said in a statement.
Without a doubt, Haas is taking a big financial hit. Oracle recently assumed title sponsorship of Red Bull Racing at a reported cost of $500 million over five years. The Haas team can't command anything close to that amount, but Dmitry Mazepin paid a premium to Haas to assure his son one of the world's 20 Formula 1 seats.
Lining up a new primary sponsor two weeks before the season kicks off in Bahrain will be nearly impossible for Haas. Doing so at a price comparable to what Mazepin was paying won't be possible at all.
The implications for Stewart-Haas Racing should be apparent
Kevin Harvick went from nine NASCAR Cup Series victories in 2020 to none last year. In fact, the entire Stewart-Haas Racing team slumped, and Aric Almirola was the only one of the four drivers to win. There was some conjecture that SHR limited spending on hardware and development that would become obsolete once the Next Gen car arrived.
Coincidentally or otherwise, the Haas Formula 1 team has been in a downward spiral and did not score a point in the 22-race 2021 season. Also coincidentally or otherwise, F1 was also preparing to make changes to its cars, which are considerably more expensive than those in the Cup Series. Haas admitted trimmed spending there.
Gene Haas is a wealthy businessman, having founded machine tool manufacturer Haas Automation. However, only Haas can be sure how much red ink he's willing to absorb if losing his F1 title sponsor costs him $30 million or even more. He might consider reeling in expenses elsewhere, potentially including Stewart-Haas Racing.
If Kevin Harvick is in the thick of a battle to win the Cup Series crown and one or two teammates are also in the playoff hunt, would Haas approve expenses like an additional backup car or new engines from Roush-Yates? As driver and crew contracts expire, will Haas spend to retain personnel?
What does this mean for Michael Andretti?
IndyCar team owner Michael Andretti has begun the process of building his own Formula 1 team from scratch. Andretti said in recent interviews that he approached Haas multiple times in the past couple of years, but Haas has not been interested in selling.
Speculation will start this weekend that losing his key sponsor and having to fire one of his two F1 drivers might motivate Haas to reconsider. Buying an existing team would be cheaper for Andretti even after overhauling the organization and bringing in his own people. The expansion fee alone is $200 million, to be divided among the 10 existing teams.
Building from scratch requires Andretti to get the blessing of Formula 1 to join, almost certainly no sooner than 2024. Buying an existing team gets him to the starting grid a year earlier, likely bringing Colton Herta with him as a new driver.
Like Sportscasting on Facebook. Follow us on Twitter @sportscasting19.