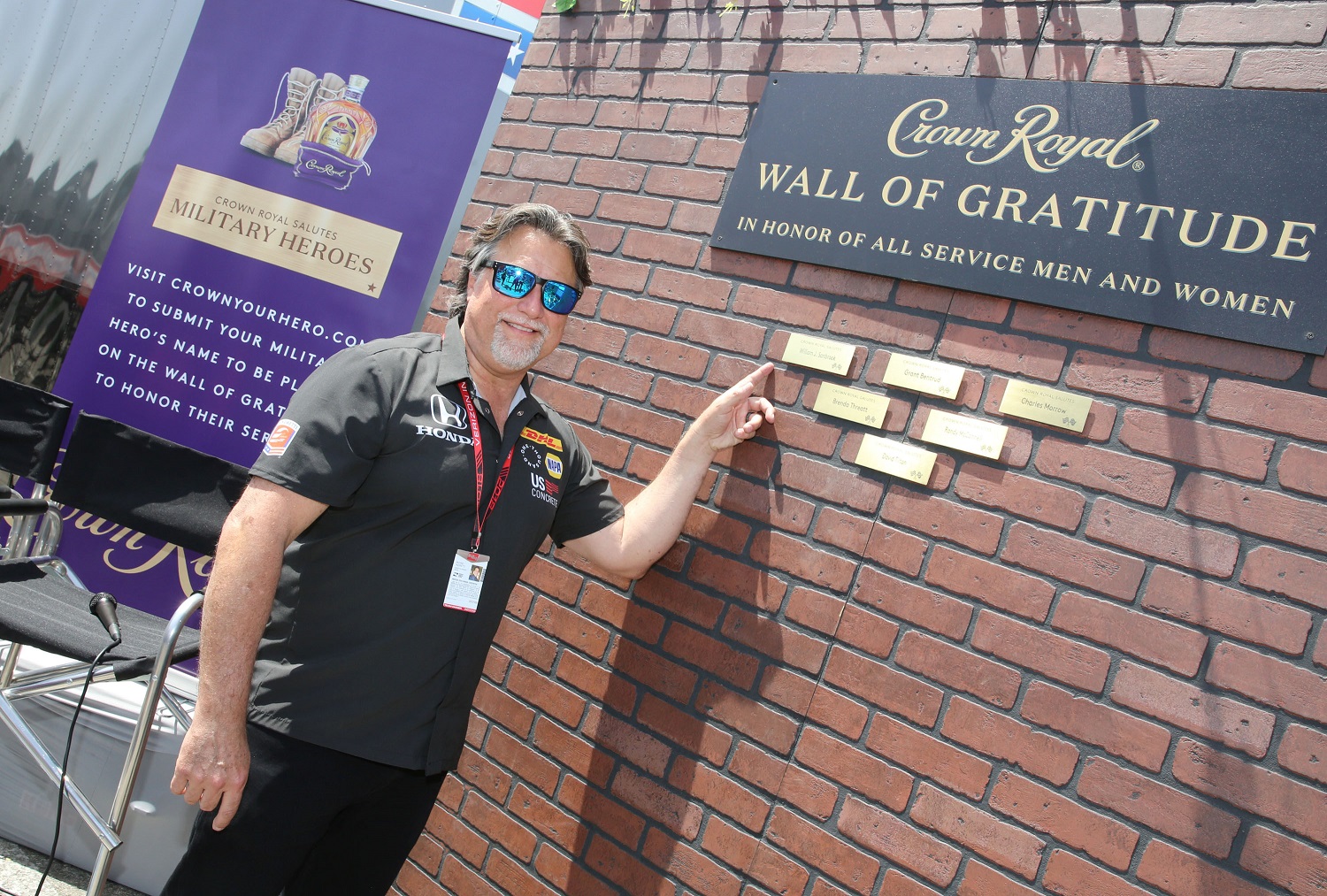 U.S. Formula 1 Fans Just Experienced Their Best Day Since Sept. 10, 1978, Because of Michael Andretti
Formula 1 will bring two races to the United States this season and perhaps a third in the near future. Michael Andretti wants a piece of that action.
If we didn't know better, we might suggest that Formula 1 is trying to steal a little motorsports thunder on the eve of the Daytona 500, the biggest race on the NASCAR Cup Series schedule.
Two developments Friday undoubtedly excited U.S. fans of open-wheel racing, and we're not even speaking of Lewis Hamilton confirming that he is revved up and ready to go when the F1 schedule commences in March.
Formula 1 extends its stay in Austin for another five years
The United States now possesses something that should make most racing fans around the world envious: the guarantee of two Formula 1 races per year through 2026. Although there wasn't much doubt, F1 officials made it official Friday by announcing a five-year extension with Circuit of the Americas.
The Austin, Texas, track locked in through 2026, joining Miami. The Florida venue makes its debut this spring.
Formula 1 officials dropped Indianapolis from the schedule following the 2007 season, leaving the United States without a race until Circuit of the Americas earned a date in 2012. The United States Grand Prix has been there since. Last October's race weekend was a sellout, attracting a reported 400,000 spectators.
"The Formula 1 United States Grand Prix has become one of the biggest and greatest events in the world," COTA founding partner Bobby Epstein said in the announcement, according to Motorsport.
Michael Andretti intends to start a Formula 1 team in 2024
A tweet from racing legend Mario Andretti sent shockwaves through the racing community on Friday as he revealed that son Michael Andretti has applied to start a Formula 1 team that would begin racing in 2024.
"His entry, Andretti Global, has the resources and checks every box," he wrote on Twitter. "He is awaiting the FIA's determination."
Michael Andretti followed up shortly afterward with a confirmation but did not offer any specifics about his plans, Motorsport reported. He entered negotiations last year to buy a controlling interest in the Alfa Romeo team and parent company Sauber, but major shareholder Finn Rausing resisted selling.
Formula 1 dropped down to 10 teams after the 2016 season, and the remaining owners undoubtedly see a financial bonanza ahead. U.S.-based Liberty projects huge growth in North America, and the 2021 battle between Max Verstappen and Lewis Hamilton boosted worldwide interest.
The agreement by teams to cap most costs makes owning a team attractive. Andretti's theory appears to be that it will be cheaper and/or easier to build from scratch than overpay for an also-ran, even after ponying up a $200 million franchise fee.
Austin and Miami have contracts to host races through 2026, and Las Vegas officials have been making noise about joining the schedule. As a U.S.-based team, Andretti would be positioned to pursue major American companies as sponsors.
The Andretti family has a history with F1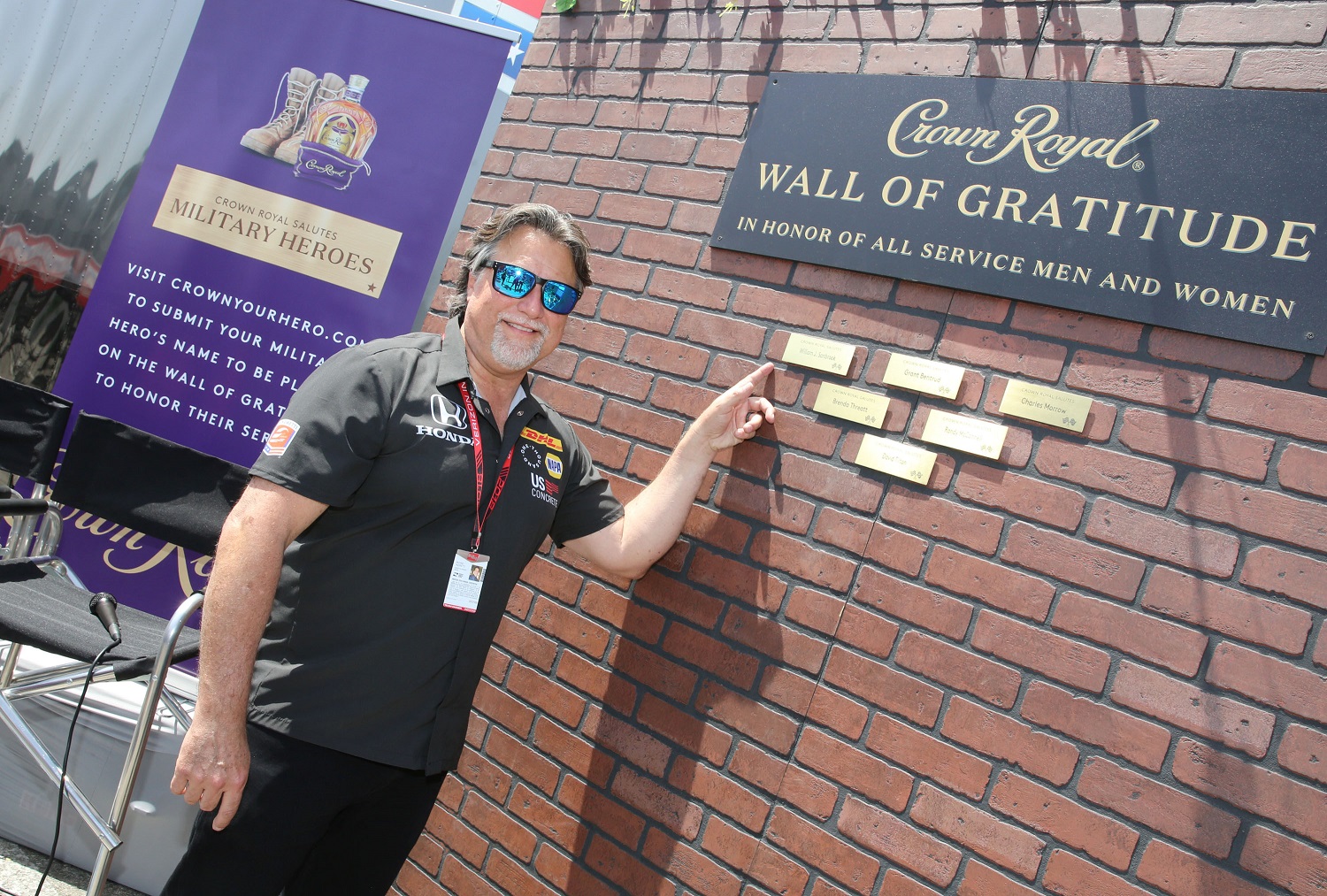 Phil Hill captured the 1961 Formula 1 championship while driving for Ferrari. The only American to win the World Drivers' Championship since was Mario Andretti for Lotus in 1978.
Andretti wrapped up his title with sixth place in the Italian Grand Prix on Sept. 10, 1978. Andretti actually crossed the line first but took a one-minute penalty for jumping a restart. There would be only the smallest of celebrations afterward because of a crash that killed driver Ronnie Peterson.
Michael Andretti signed with McLaren in 1993 and logged a best finish of third on the same Monza track where his father clinched the title 15 years earlier. He returned to competing in the United States the following season and retired from full-time competition in 2002.
He has since focused on his Andretti Autosport team, which has won four IndyCar season championships and five Indianapolis 500s.
Like Sportscasting on Facebook. Follow us on Twitter @sportscasting19.