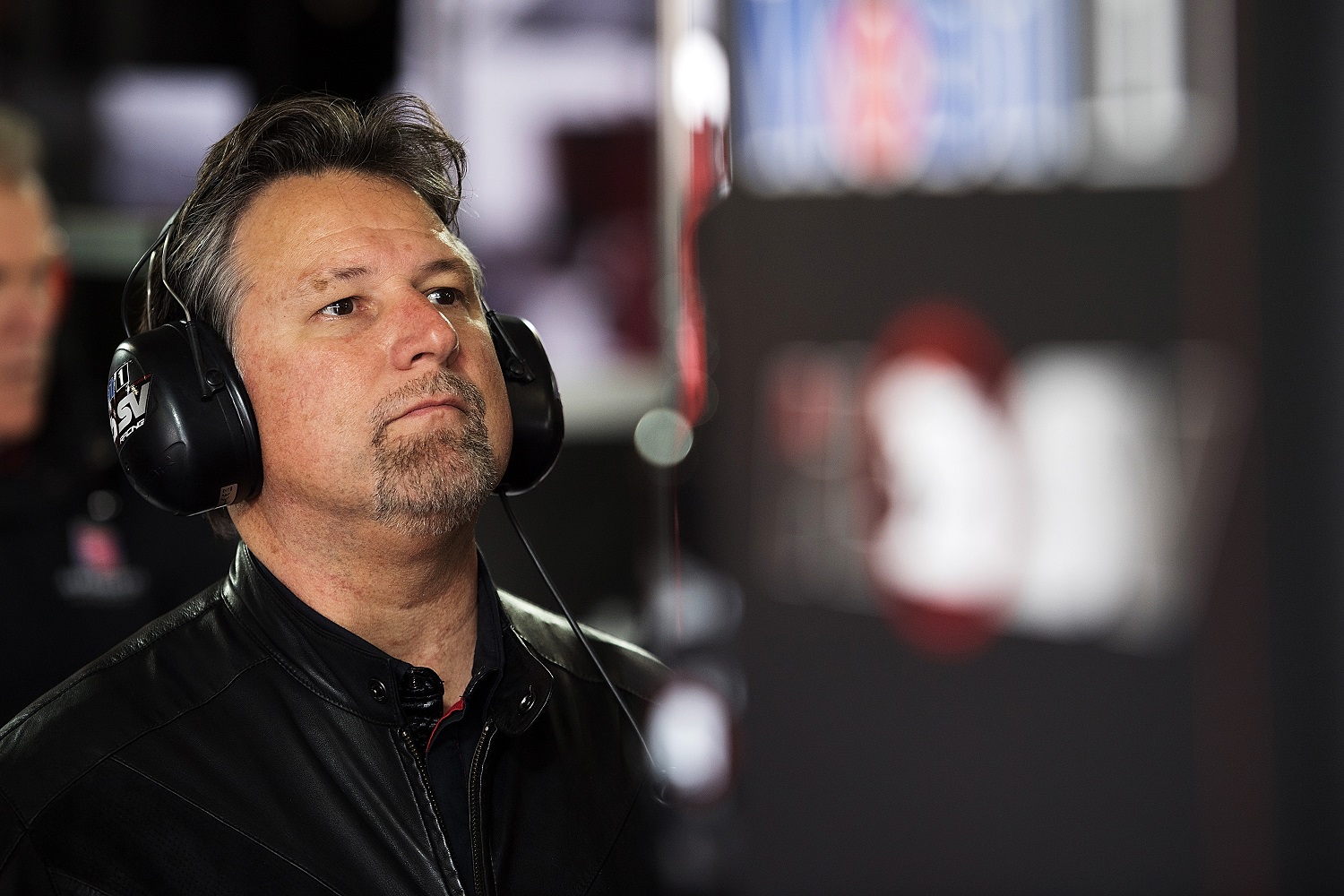 A Huge American Racing Name May Be Moving Into Formula 1 to Take on Mercedes and Red Bull
Michael Andretti is reported to be pursuing a deal to take a majority stake in the Alfa Romeo Formula 1 team, which would boost F1 visibility in the United States.
Lewis Hamilton and Max Verstappen have stoked American interest in Formula 1 this season. Ratings for ESPN race coverage are up more than 40% over 2019 and 50% over last season. The CEO of Netflix, which is in its third season of the Formula 1: Drive to Survive series, is talking about buying streaming rights. There's even talk of F1 staging three annual races in the U.S.
Still, nothing would boost the sport more than a prominent American racing name taking a major stake in F1. Michael Andretti, scion of former World Drivers' Champion Mario Andretti, is just the man.
The Andretti family is U.S. racing royalty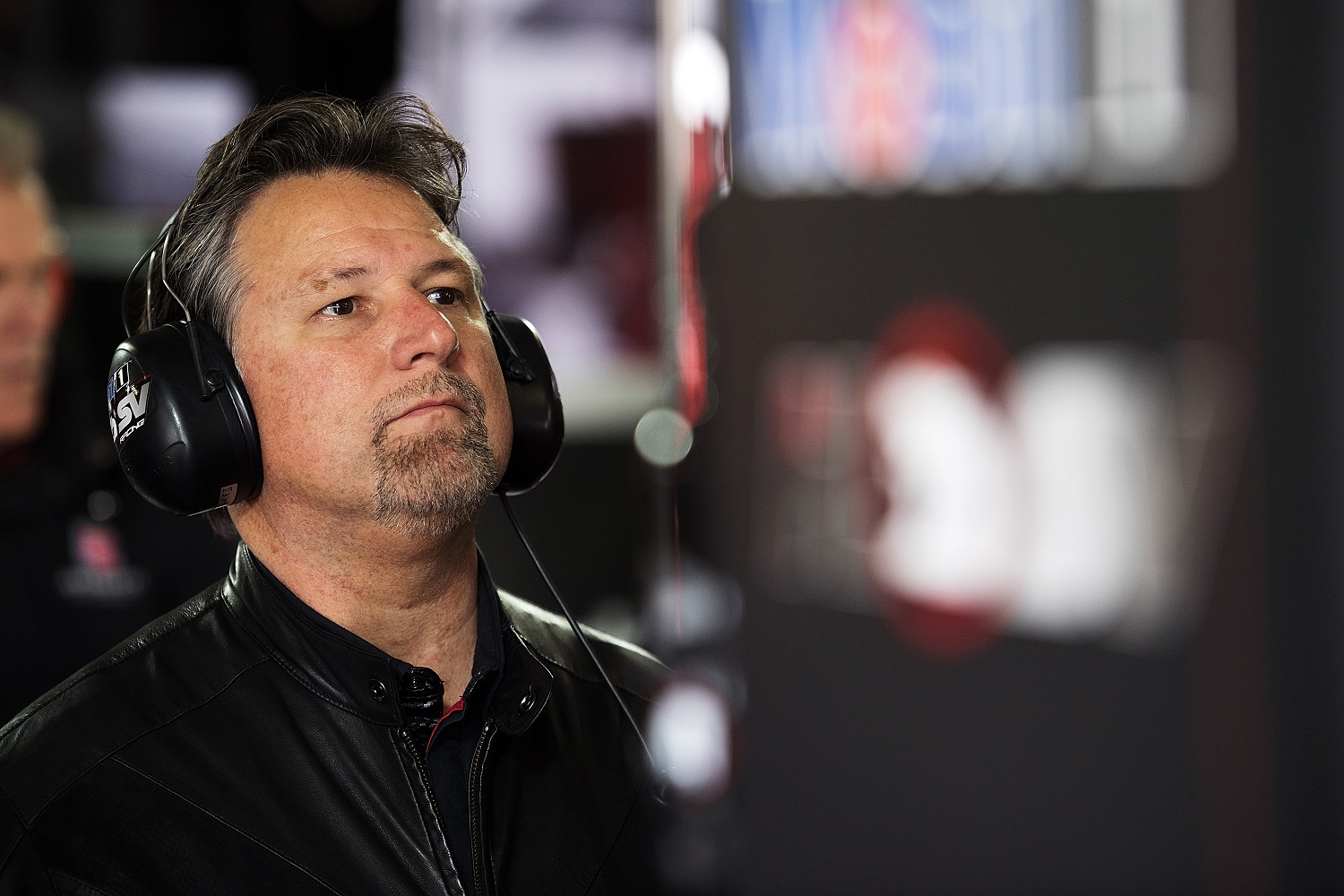 The Pettys, the Unsers, and a few other families have made their mark on American motorsports, but it's hard to argue with the significance of the Andretti clan.
Mario Andretti is an iconic figure in U.S. and international racing in no small measure due to versatility that includes winning races on dirt tracks, paved ovals, and road courses in the same season. Andretti and Dan Gurney are the only two drivers to have won races in Formula 1, IndyCar, NASCAR, and the World Sportscar Championship. For good measure, Andretti also owns a second-place finish in his class at the 24 Hours of Le Mans.
The victories have come on the biggest stages, too: the 1967 Daytona 500, the 1969 Indianapolis 500, and a dozen Formula 1 races.
Sons Michael and Jeff Andretti followed him into racing, as did nephews John and Adam Andretti, themselves the sons of a racer. All have driven in at least one of the American IndyCar series.
Michael Andretti's driving resume includes 42 CART race victories and the 1991 series title, plus a season (1993) of Formula 1 competition. Now 59 years old, his focus is on operating Andretti Autosport, which can boast of three of four Indianapolis 500 victories from 2014-17. The outfit recently landed former F1 driver Romain Grosjean for the 2022 season.
Michael Andretti may be moving into Formula 1 to take on Mercedes and Red Bull
The reporting got ahead of the reality this week, but Michael Andretti does appear poised to take a run at buying majority interest in a Formula 1 racing team. Given that his father's victory in the 1978 Dutch Grand Prix might rate as the last significant American connection with F1 other than hosting races, the interest of fans is understandably piqued.
According to reports, Andretti is trying to acquire 80% of Islero Investments, the parent company of Sauber Motorsport and the Alfa Romeo Formula 1 team. Alfa Romeo isn't in a class with Mercedes or Red Bull Racing, but it is an F1 team on the rise and has added Lewis Hamilton teammate Valtteri Bottas to drive next season.
"As is no secret, Formula 1 has been of interest to Michael and the team for some time," an Andretti spokesperson told Racing News 365. "We've explored and come close on many options over the years, but we have nothing new to report."
A Sauber/Alfa Romeo spokesperson declined to comment.
According to RaceFans.net, Andretti is bidding $405 million for an 80% stake. Andretti Acquisition Corporation, which Andretti formed in March with a goal of raising $250 million through an initial public offering, does not appear to be involved at this juncture.
What would a Michael Andretti F1 team look like?
Although Romain Grosjean drove in Formula 1 from 2009-20, he is not the driver who comes to mind for a potential Michael Andretti move into the series. Rather, the name bandied about is that of 21-year-old Californian Colton Herta, the winner of last season's final two NTT IndyCar Series races and six competitions over the past three years.
As noted by Associated Press racing reporter Jenna Fryer, a telegenic surfer dude is a dream come true for Liberty Media, which owns Formula 1 and wants to grow American interest. Herta technically lacks the credentials for an F1 super license, but his body of work is solid, and there are potential workarounds within the rules.
Herta plus the Andretti name would push the series onto front pages of websites and newspapers with the speed of a Formula 1 car.
All stats courtesy of Racing Reference.