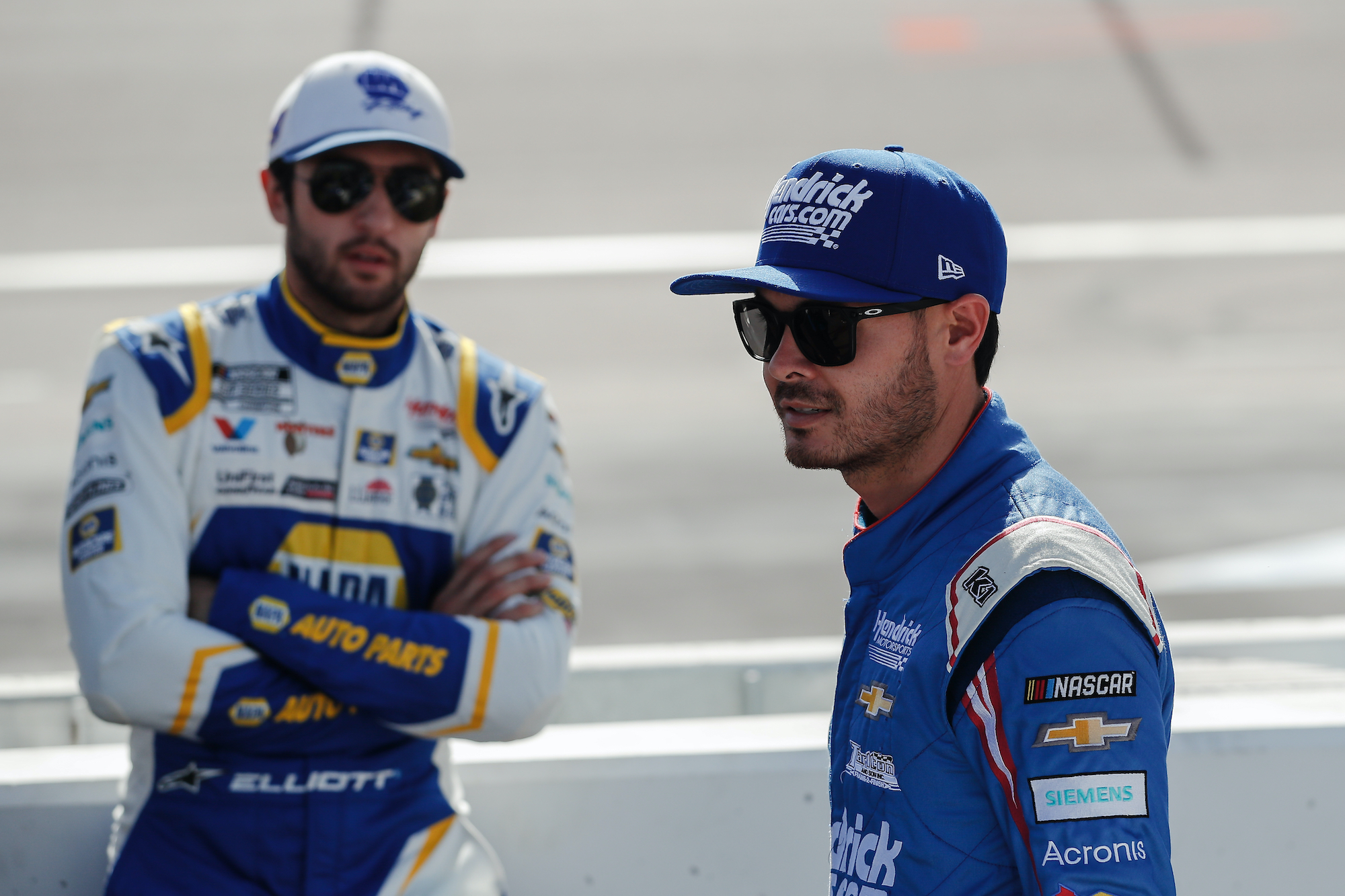 Kyle Larson Isn't to Blame for Fencing Chase Elliott and Has Smoking Gun to Prove It 
Kyle Larson and Chase Elliott had a late run-in at Fontana, where the reigning champ ran the 2020 champ into the fence. But he had a reason and has the smoking gun to prove it.
Kyle Larson is the reigning Cup Series champion. Chase Elliott won it in 2020. This year, even with the Next Gen car designed to level the playing field, most pundits expect the two Hendrick Motorsports teammates to make headlines for the success of their on-track performance and make another run a championship. 
The pair made big, bold headlines for their on-track performance during Sunday's Cup Series race in Fontana. Unfortunately, it wasn't just about Larson's success in winning his first race of the season but how he went about achieving it and upsetting his teammate along the way. Interestingly, Larson has a smoking gun. 
Kyle Larson fails to block Chase Elliott and runs him into fence at Fontana
With 22 laps remaining in Sunday's Cup Series race in Fontana, Kyle Larson and Joey Logano battled side-by-side for the lead. That's when Chase Elliott, who was riding in the third, got a great run crossing the start-finish line and made a move to the outside of Larson, making it three-wide as the cars headed into Turn 1. 
Instead of Larson allowing his HMS teammate to slide by on the outside, he inexplicably shot up the track and attempted to block him. Attempted being the operative word. The No. 5 failed and didn't get in front of his teammate in time and instead slid into the side of his car, ushering the No. 9 hard into the outside wall. 
The typically calm Elliott went ballistic on his radio about the move. Several laps later, with Larson extending his lead, Elliott spun and brought out the caution. Some suggested the spin was intentional and was a move to bring his HMS teammate back to the pack in a restart. 
Larson went on to win the race. Elliott finished 26th.
Kyle Larson has a smoking gun
Moments after the spin, Fox announcer Mike Joy relayed that Kyle Larson said over his radio that he didn't know Elliott was on his outside during the initial incident. After the race, the defending champion repeated the same line that he didn't realize the No. 9 was making a move and he would never be that aggressive against a teammate. 
Several hours after the race, Larson's spotter, Tyler Monn, took to Twitter and explained what happened and accepted blame for the situation.
"Today I made a mistake," Monn said. "I will take full responsibility for what happen on track today. I was worried more about the 22 and not the 9. It was a late call on me it had nothing to do with Kyle." 
Is this over or just beginning?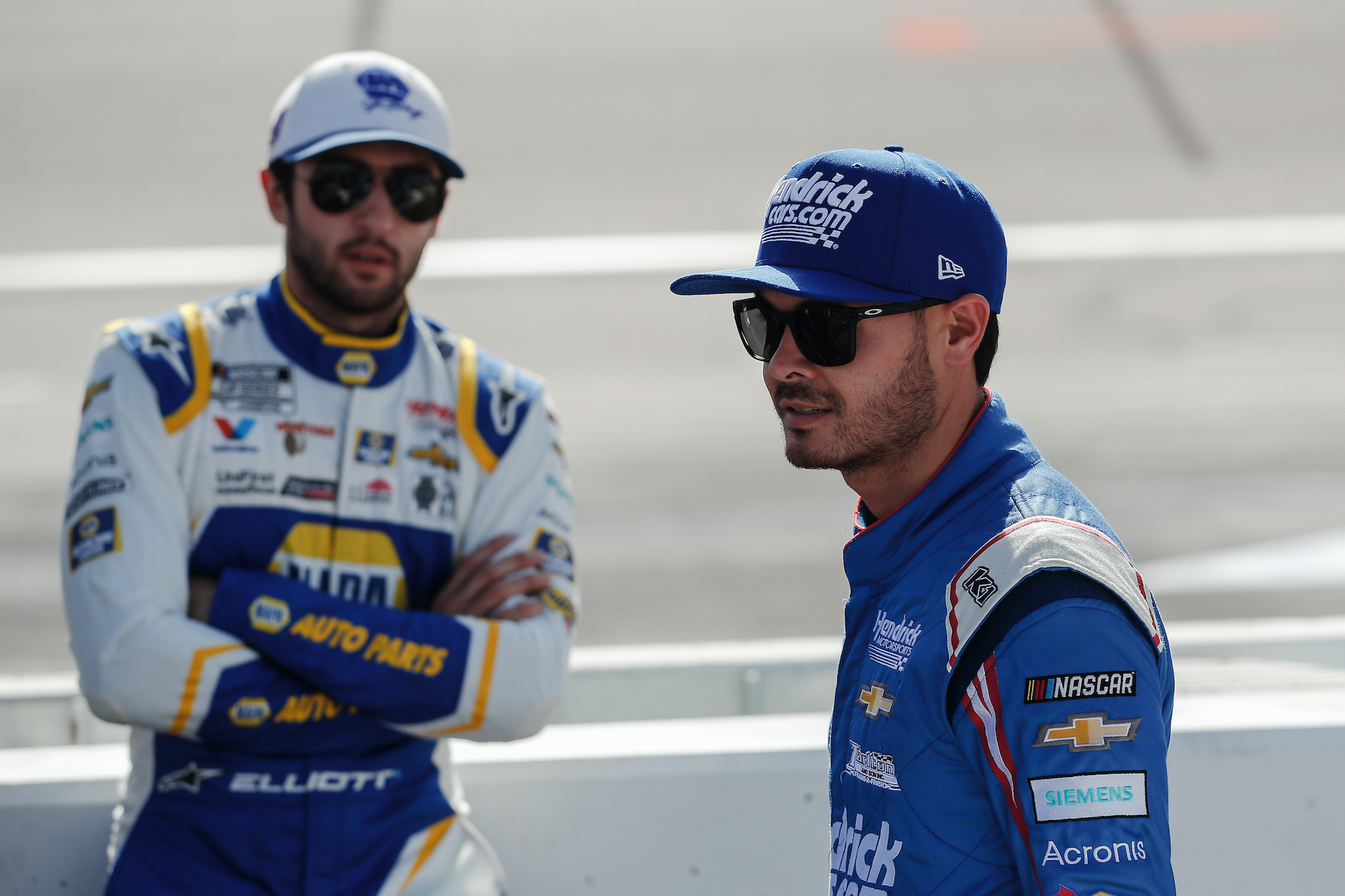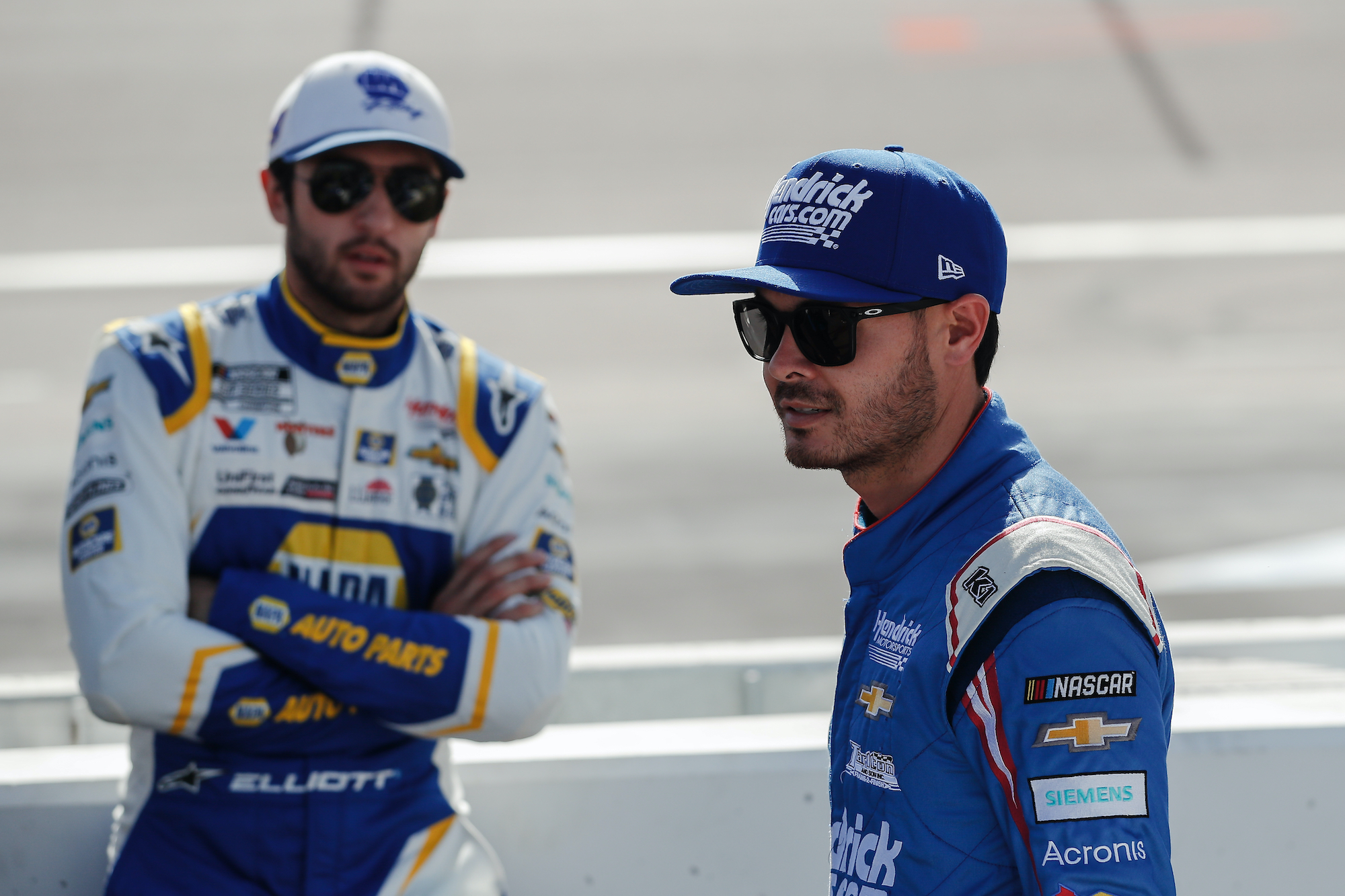 While Monn's tweet is admirable and effectively tried to offer a clean resolution to a potentially sticky situation, there's clearly more work to be done. Elliott doesn't typically go off on profanity-laced tirades on his radio. He did on Sunday. His emotions were understandably running high.
This week, you can be sure Jeff Gordon, Chad Knaus, and, if necessary, Mr. H. will be sitting down with the drivers and working through what happened in Fontana and what needs to happen moving forward.
The HMS organization didn't become the winningest team all-time last year by accident. They've achieved so much success not just because they know what to do when running up front, but how to work through challenging times. 
This is one of those times. If history is any indication, they'll figure it out, and both drivers will likely be contending for a championship at season's end and that Sunday in Fontana will be a long-forgotten race in the past.
Like Sportscasting on Facebook. Follow us on Twitter @sportscasting19.