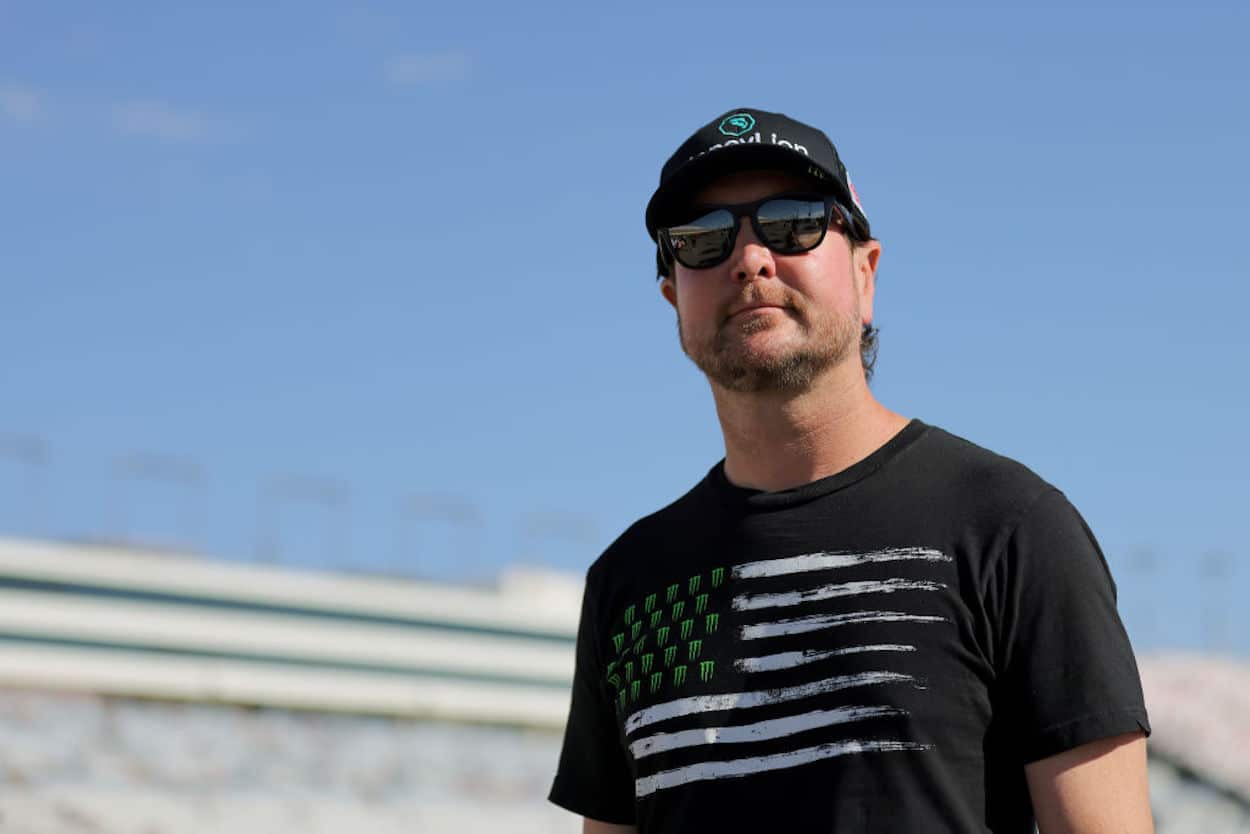 Set to Quit 'Full-Time' Racing, Kurt Busch Is Unwise to Leave the Door Open to Future Cameos
While NASCAR fans might like the idea of seeing Kurt Busch race again, climbing back behind the wheel would represent a risk he doesn't need to take.
On Saturday morning at Las Vegas Motor Speedway, Kurt Busch made the seemingly inevitable announcement that his days as a "full-time" NASCAR Cup Series driver are over.
In addressing the media at the track where his racing career began 28 years earlier, Busch was sincere, humble, and understandably emotional. He was also hopeful — not just about fully recovering from the concussion he suffered in a crash at Pocono Raceway on July 23 but about racing again. Possibly as soon as early 2023.
"If I'm cleared, maybe you'll see me at select races," Busch said at the conclusion of a prewritten 3-minute, 7-second statement, which you can read on Twitter and watch below.
Kurt Busch is admittedly not fully recovered, but he's already eyeing future races
While no one can blame Kurt Busch for wanting to race again — he's a racer, after all, and a darn good one at that — the 2004 Cup Series champion and 34-time Cup Series race winner is nowhere close to being ready to jump back in a race car.
Side effects continue to linger from the jolt his body received when his No. 45 Toyota backed into Pocono's Turn 3 wall at well north of 100 miles per hour.
"I just cannot quite connect with my movements and my balance right now," Busch admitted during an appearance on Sunday's prerace show with former drivers-turned-broadcasters Dale Earnhardt Jr. and Jeff Burton.
Yet, during this same interview — which you can watch above — the 44-year-old Busch talked about how he still has a bucket list of items he'd like to achieve in the motorsports world before hanging up his driving helmet completely.
"I want to go to Australia. I want to go to Le Mans," Busch told Earnhardt and Burton. "I want to just race anywhere and anytime and anyplace — and I've got great companies with Monster Energy and Toyota to help me do that. It's a matter of just getting better, getting to 100 percent, and then we'll decide. It's [about] just having fun."
Having fun is A-OK. But at what potential cost?
Unlike Alex Bowman, who's in his seventh season as a full-time Cup Series driver and has been dealing with concussion-like symptoms since hitting the wall last month at Texas Motor Speedway, Busch's concussion likely isn't the first one he's suffered over a racing career that goes back nearly three decades. It's likely that at some point along the way, whether it be in Cup or at a lower level, Busch has had at least a mild concussion that went undiagnosed.
So for that reason, he's likely at greater risk than Bowman of not only getting another concussion but having it be far worse. More on this in a moment.
Medical research shows that Kurt Busch would be unwise to race again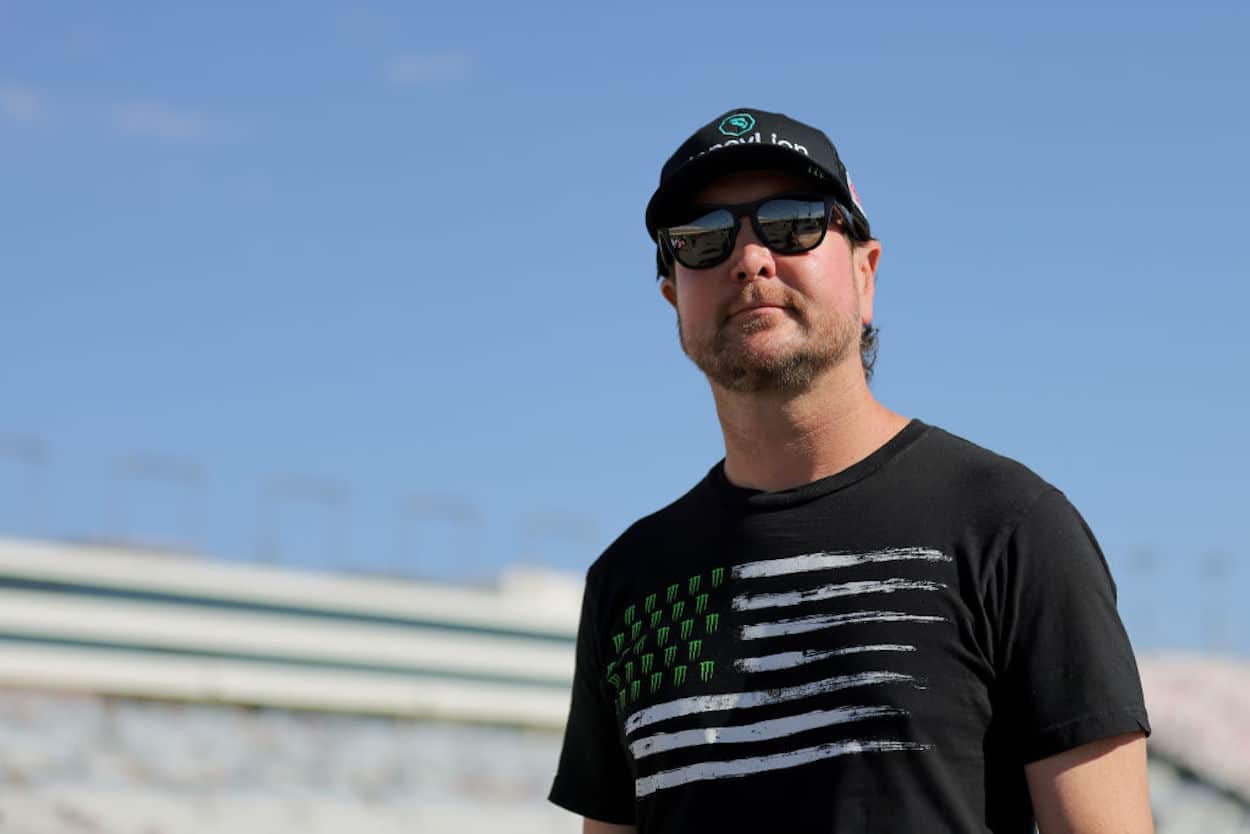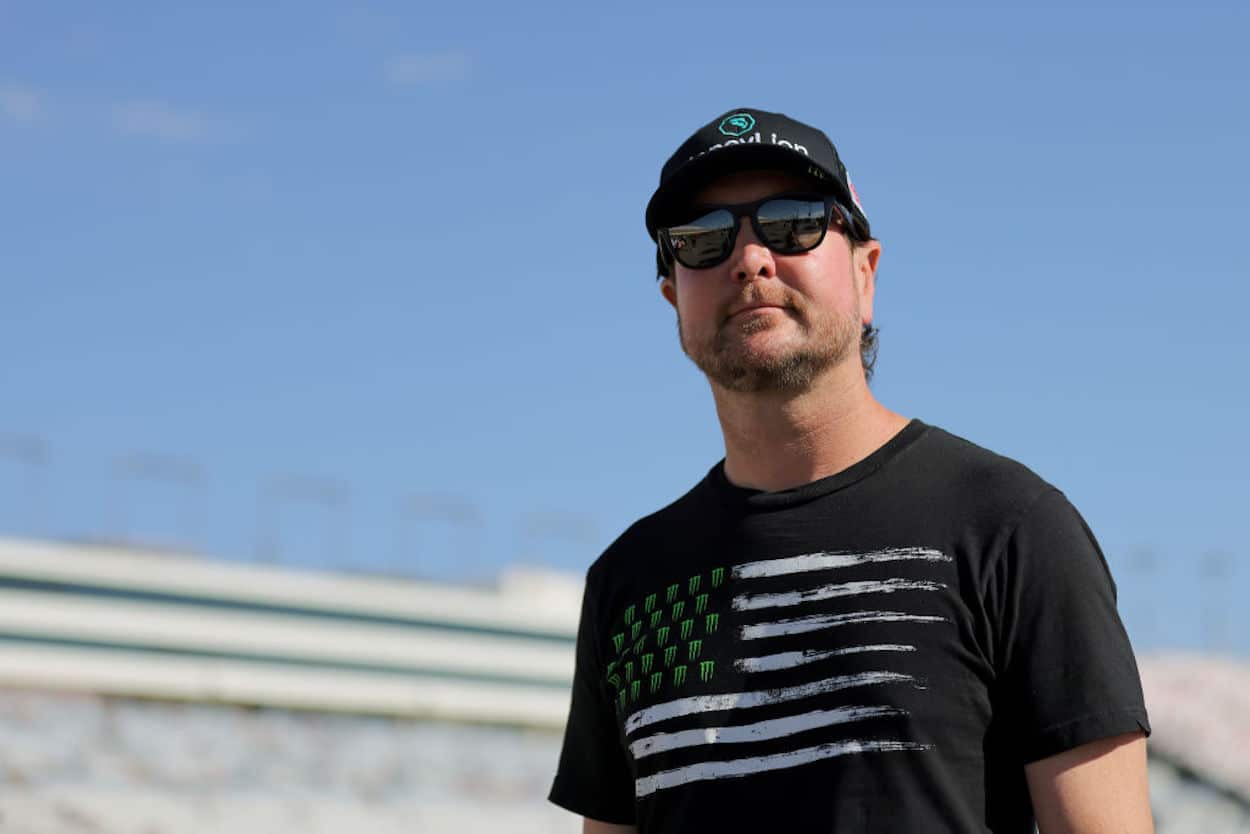 Look, I'm no medical doctor. But neither is Kurt Busch — nor is Busch's team co-owner Denny Hamlin, who said over the weekend in Las Vegas that he would be all about putting Busch in a third 23XI Racing entry for select events next season alongside full-timers Bubba Wallace and Tyler Reddick.
Pretty odd that Hamlin would be so enthusiastic about this possibility considering that, just two weekends ago at Talladega, he said that a lot of drivers "ain't going to be happy when their brains are scrambled for the rest of their lives."
Hamlin was speaking specifically about some of the younger drivers in the sport, who — unlike himself, Kevin Harvick, and other veterans — don't seem all that worried about the safety flaws that the Next Generation Cup Series car has brought to light.
But whether it's a younger driver or an old driver, concussions are nothing to mess with. Ever.
My lack of medical expertise aside, here's what I do know about concussions: When you get one, you're more prone to get another. Just ask Dale Earnhardt Jr. or retired Carolina Panthers linebacker Luke Kuechly or anyone else on a lengthy list of professional athletes who've had to call it good on a career because of recurring concussions.
Another point worth making: Multiple concussions have a cumulative effect on the brain. In other words, the effects of the second one are often worse than the effects of the first. And the effects of the third are often worse than the effects of the second. And on and on and on.
Skeptical? That's fine. You shouldn't just take my word for it. You should, however, sit up and pay attention to the authoritative Centers for Disease Control and Prevention, which says the following on its website about traumatic brain injuries and concussions:
"There is growing concern about the long-term effects on the brain of people who experience multiple or repeated head impacts. Repeated head impacts include not only head impacts that lead to a mild traumatic brain injury (TBI) or concussion, but also head impacts that do not cause the person to feel symptoms after a hit to the head. Collisions while playing sports is one way a person may experience repeated head impacts.
A person with a history of repeated mild TBIs or concussions may:
Experience a longer recovery or more severe symptoms
Have long-term problems, including ongoing problems with concentration, memory, headache, and occasionally, physical skills, such as keeping one's balance."
Maybe Kurt Busch is unaware of all this. If so, I hope he becomes aware of it before he climbs back in a race car. Because to know this and yet plow ahead with racing again would be akin to playing Russian roulette with not only his basic mental faculties but also his life.
And no trophy, no bucket-list item, and no "fun" experience is worth taking this type of risk.
Have thoughts on this topic? Keep the conversation rolling in our comments section below.