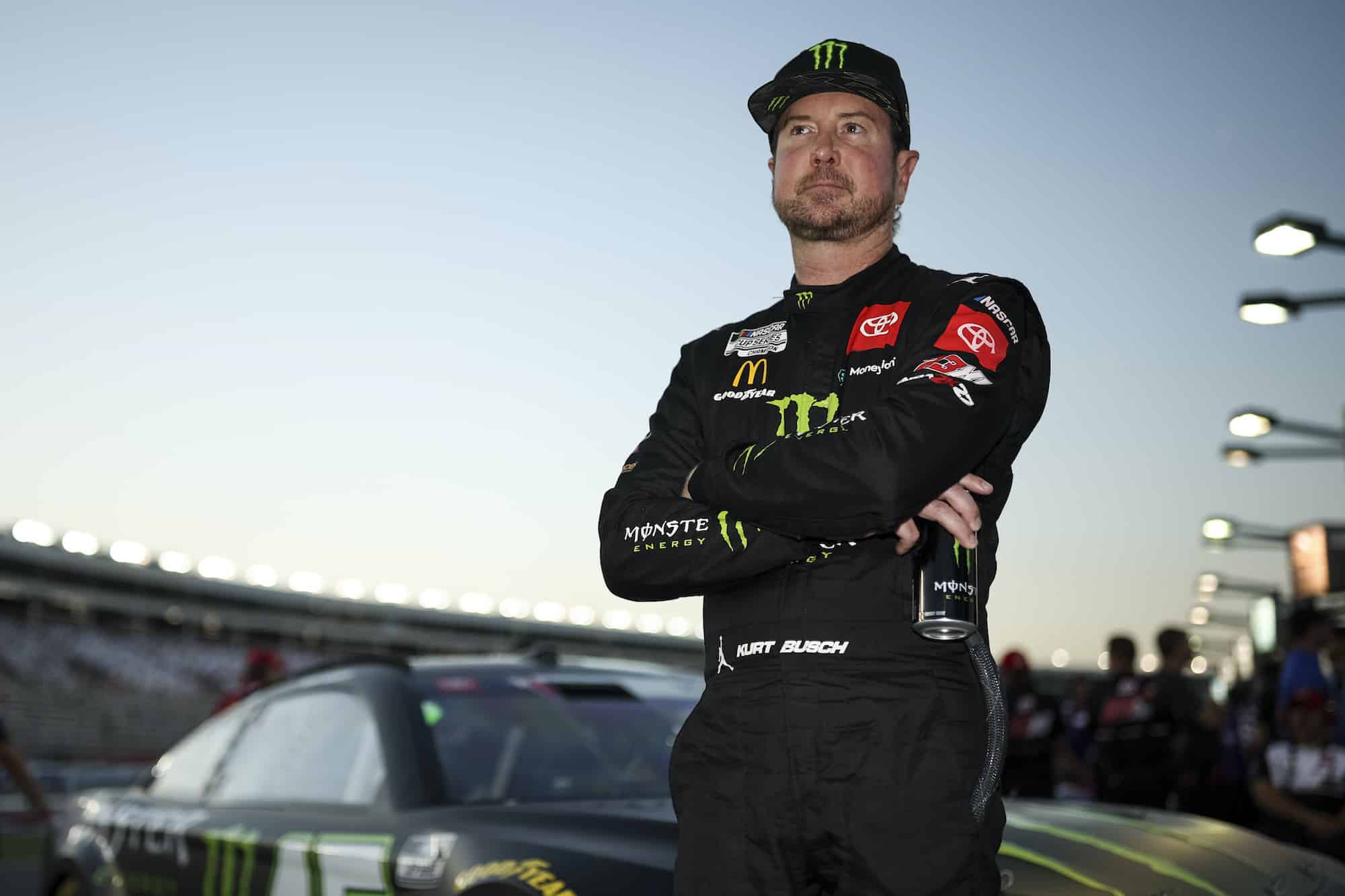 Kurt Busch Reveals Details of Moments After Pocono Impact and How He Knew This Hit Was Different
Kurt Busch admitted on this week's Race for the Championship episode how he immediately knew that his crash at Pocono was a "different kind of hit."
Kurt Busch has been a mainstay in the NASCAR Cup Series since 2001. In that time, he's amassed 34 wins, including the 2017 Daytona 500, and won a championship in 2004. At 44, Busch is unquestionably in the twilight of his career.
That said, the veteran driver has been a huge addition to 23XI Racing this season with his performance, which includes a win at Kansas, and helping mentor teammate Bubba Wallace. Unfortunately, Busch's contributions to the team took a hit in late July when the driver took a big hit in his No. 45 car, backing into the wall at Pocono while qualifying and suffering a concussion.
While there's been a lot of conversation in the industry by drivers, owners, and media about Busch's injury and the cause of it, the driver himself hasn't talked about the impact. That changed this week during the latest episode of Race for the Championship, where the driver revealed just how hard a hit it was and its scary aftermath. 
Kurt Busch suffers concussion after hit at Pocono
Kurt Busch came into the race at Pocono in July with confidence. And why not? He had had success there in the past, including a couple of wins on the track, the latest in 2016 with Stewart-Haas Racing.
After his Round 1 qualifying run, he felt even more confident as all the Toyotas were fast, with Busch's teammate Bubba Wallace, his brother Kyle, Denny Hamlin, and Martin Truex Jr. all joining him in advancing to the second round. 
Unfortunately, Busch never posted a time in the second round because he lost control of his car coming out of Turn 3. The car spun and the rear end of the vehicle made initial contact with the wall, before the momentum brought around the front end of the car for a second impact. 
Moments later, Busch exited the vehicle and waved to the crowd as he slowly walked to the awaiting ambulance. 
Busch details hit at Pocono
Busch's impact at Pocono had an impact on the sport. Missing one race from a concussion was an eye-opener. This weekend at Las Vegas, his home track, Busch will be missing his 13th race. His injury, along with Alex Bowman's at Texas several weeks ago, has been a rallying cry for drivers in challenging NASCAR on the new car's safety. 
Last weekend, top officials from the sanctioning body met with the drivers in talks on the subject that were later characterized as tense but productive. 
Ironically, this week's episode of the Race for the Championship docuseries focused on Busch's crash and included some never-before-heard remarks from the driver on the incident. 
"At Pocono, I wanted to get that first pole for 23XI," he said. "Pocono is one of my favorites. Car was there. I just overstepped the line coming through Turn 3 and the thing just snapped around so fast, and it backed in. And boom. And I 1,000% knew that it was a different kind of hit. That's been the scary part and the tough part." 
Later in the show, after 23XI Racing President Steve Lauletta provided the team with an update on Busch and revealed that the organization was relinquishing his medical waiver, opening up his playoff spot for another driver, the 44-year-old provided some perspective on the entire experience.
"Not running for a championship in 2022 was a tough moment," he admitted. "That's probably been the toughest about all of this. But there's something that will come out of this on the championship person that I am and the person that I keep continuing to push to be and the lessons that are within this." 
This weekend Busch meets with media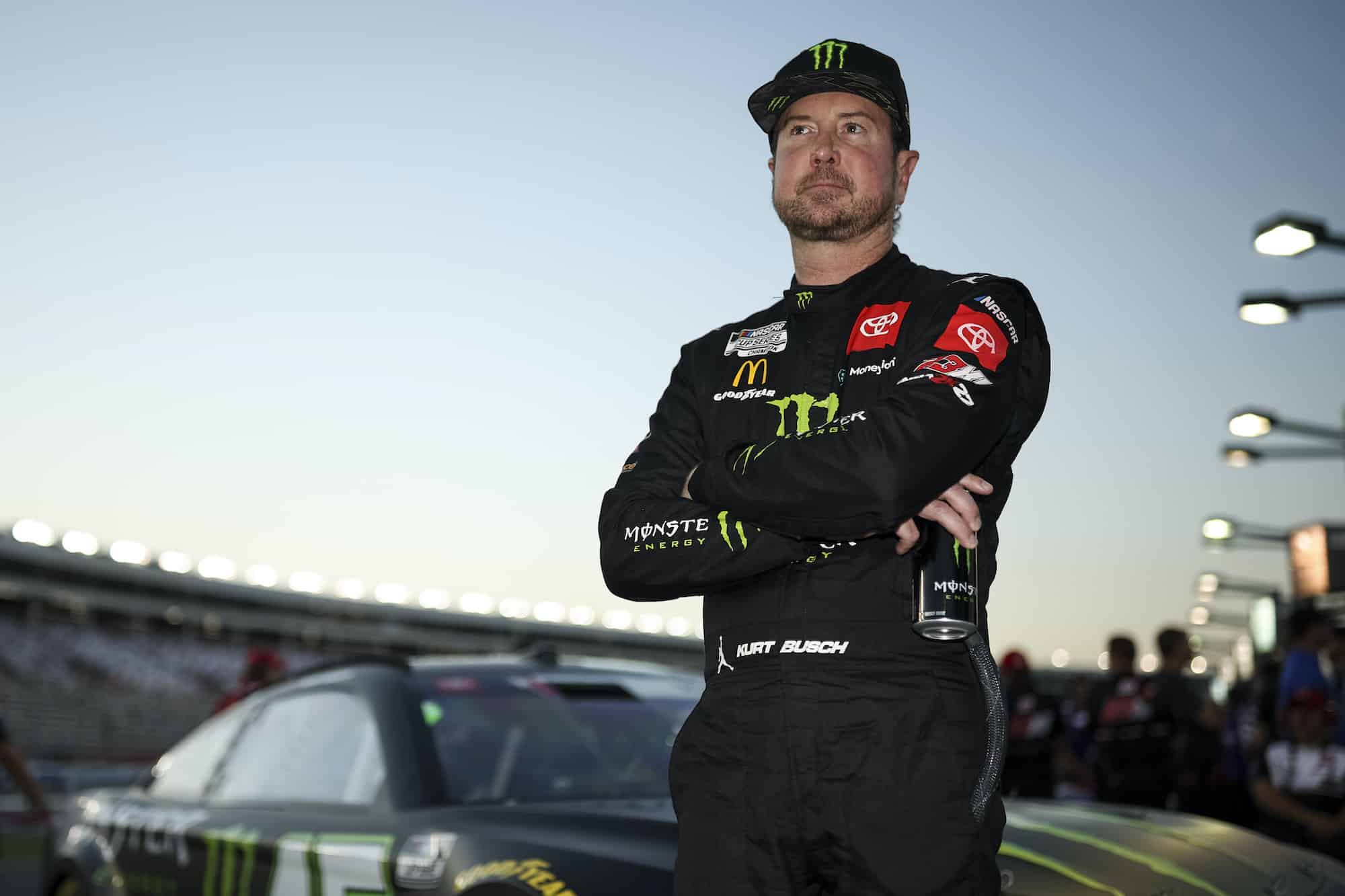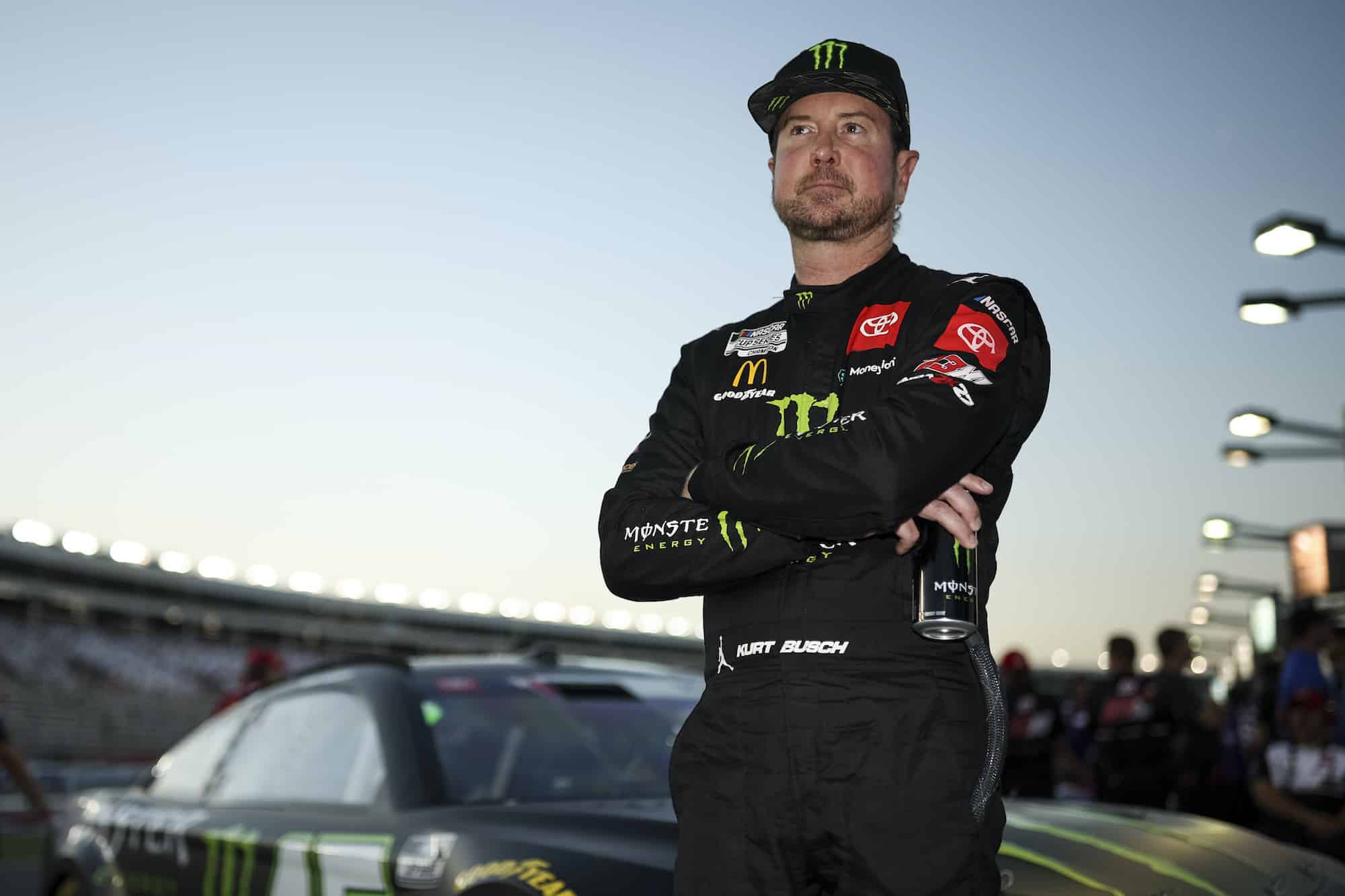 Kurt Busch and his future have been a big question mark since that Saturday summer afternoon at Pocono. Team co-owner Denny Hamlin said last weekend that there would be a status update on the driver after his next visit to the doctor. Earlier this week, two things were reported that seemed to indicate Busch might have raced his last race.
Tyler Reddick, who is scheduled to join 23XI in 2024, reportedly had his contract at Richard Childress Racing bought out, and he will instead join the organization next season. In addition, Busch is scheduled for a Saturday morning press conference with the media.
Has he already hung up his helmet for a final time? We'll likely find out this weekend.
Have thoughts on this topic? Keep the conversation rolling in our comments section below.