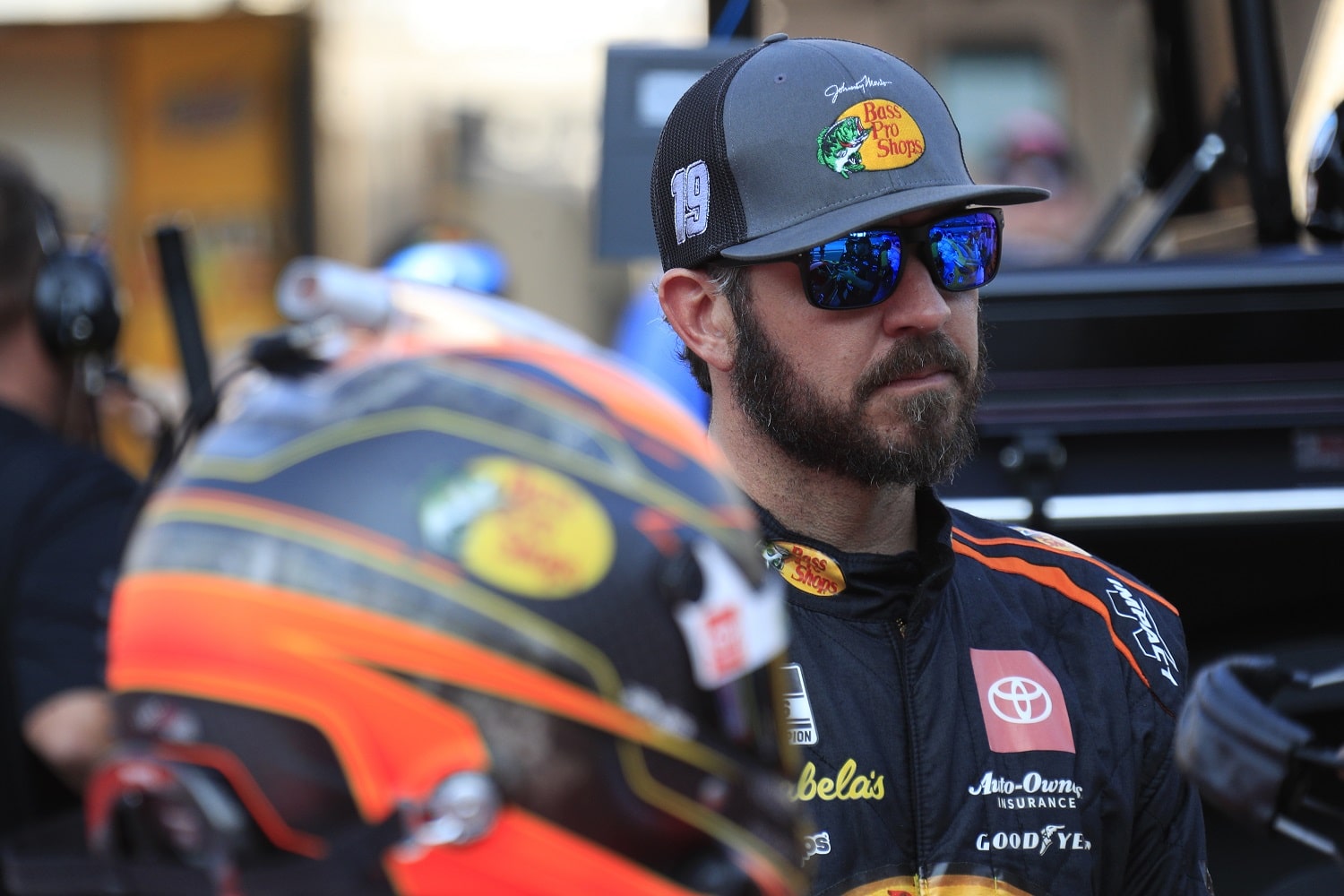 Martin Truex Jr. Calls Out NASCAR in a Way the Sport Cannot Ignore
Drivers are fed up with farcical races like the playoff showdown at Texas Motor Speedway. where tire problems triggered eight cautions.
It's one thing to lose the lead by having to pit off-cycle. But seeing veterans Kevin Harvick and Martin Truex Jr. fall off the pace back-to-back because of tires going down was a bad look for NASCAR at Texas Motor Speedway.
However, it's words rather than visuals that pose the bigger problem, even after eight of Sunday's 16 cautions originated with tire problems. He wasn't alone in launching criticism, but Truex's words should be especially troublesome to the sport's executives.
Tire issues knocked three leaders off the pace
Chase Elliott, Kevin Harvick, and Martin Truex Jr. all wrecked while leading in Sunday's playoff race, and tires going down were the culprit each time. It wasn't the first time the issue has arisen this season.
What did NASCAR really think was going to happen in Year 1 of the Next Gen car and its 18-inch wheels? Though Goodyear conducted testing parallel to the final phases of development for the car, the tires are so radically different that creating a good match for every track was going to be impossible.
But who thought it could be this bad? Fans have been left longing for the first month of the season, when the primary tire problem was drivers' inability to roll back onto the track after skidding off into the grass.
"Yeah, the tires," second-place finisher Joey Logano said. "If they aren't blowing out then they are square. They were shaking like crazy."
Martin Truex Jr. points to money
Martin Truex Jr. wrecked midway through the third stage, ending his race and setting up some tension between Denny Hamlin and William Byron, but it could have ended a hundred laps sooner with the very same tire issue.
"All I know is halfway through the race, James (Small, his crew chief) told me on the radio that we had no problems all day and then, all of a sudden, we took one tire off and James said it would have made one more lap. He's like, 'I have no idea why. We've run more laps on tires than this one, but I've never seen anything look like it's my whole life.'"
It would have been better from NASCAR's perspective if that had been the tire that ended Truex's day. Instead, he had to bow out while racing out front.
"We're leading, and poof, it blows out. So, I just don't know. I don't even know what to say. Between crappy parts and tires exploding and all the b******* we're dealing with, it's a joke.

"There's a lot of people that make a lot of money to do this and get this stuff right. That's all I'm going to say about it."

Martin Truex Jr.
Martin Truex Jr. just hit NASCAR in a sensitive spot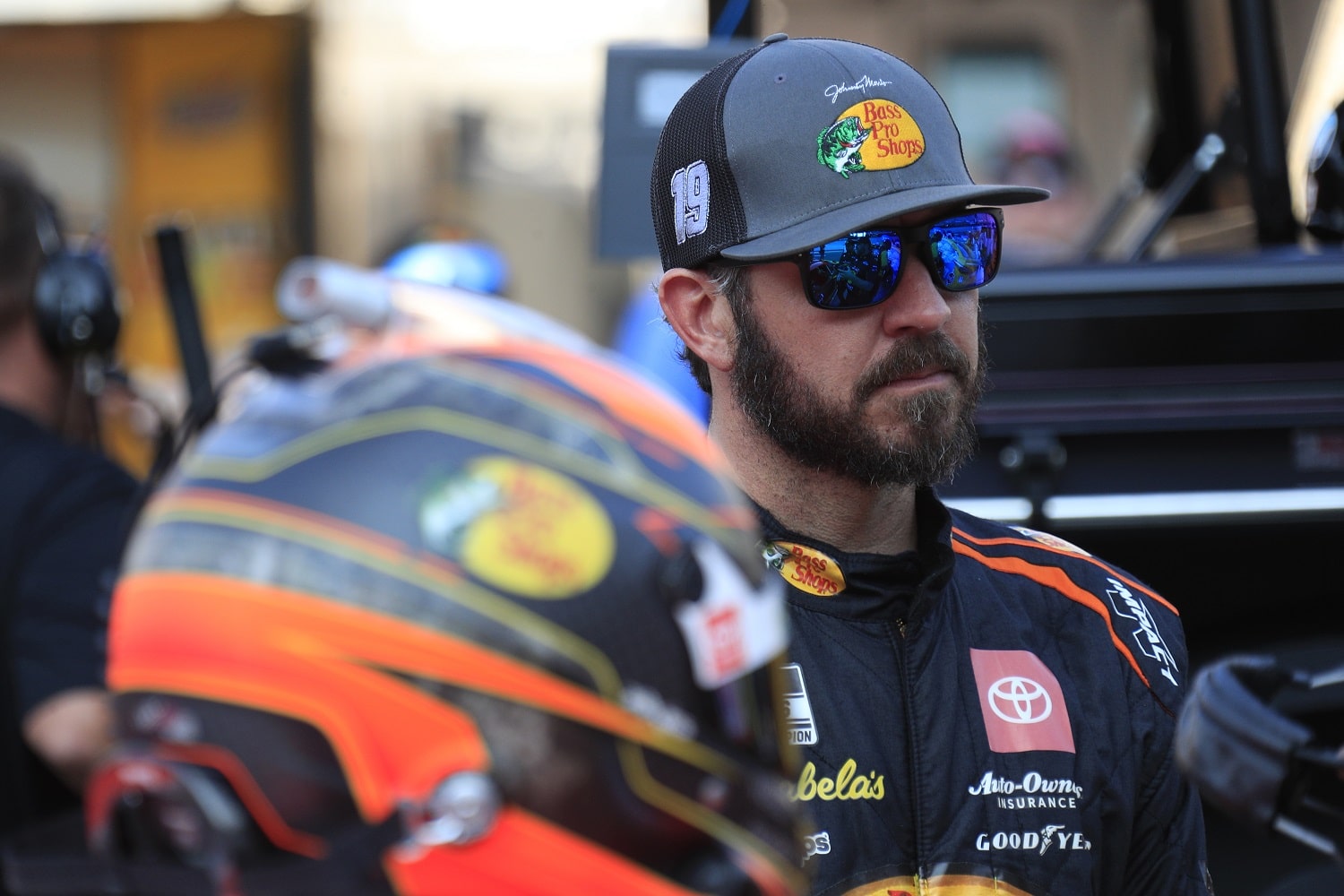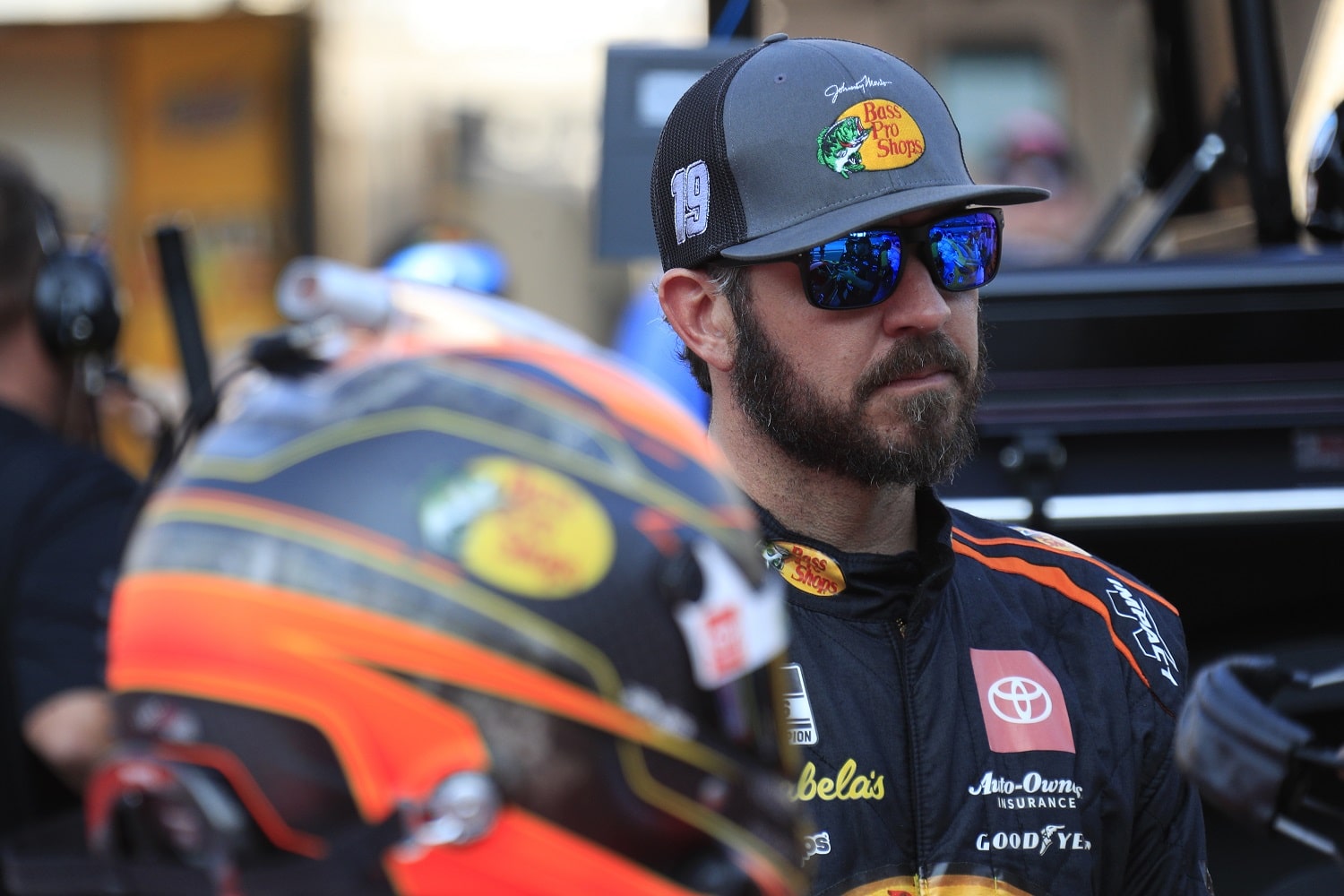 Racing tires are not cheap. Each set of stickers runs around $2,000, and teams can burn through 10 sets per car just about every weekend on ovals. Paying that much for the privilege of barreling into the outer wall because a right-rear tire goes down or shreds altogether is a problem obvious to everyone but NASCAR and Goodyear.
Reps from the tire manufacturer, which pays NASCAR gobs of money to retain exclusivity, can fall back on their assertions that teams are not following recommendations on tire pressure and/or the camber set-up.  However, owners must purchase parts from NASCAR-approved vendors, and crews are not allowed to modify them.
Experimenting with tire set-ups is one of the few ways of finding an edge over the competition. If straying slightly from a Goodyear recommendation (as opposed to something mandated by NASCAR) can cause the amount of chaos we saw at Texas Motor Speedway, then the issue is not with the drivers and teams.
"It's just scary," Martin Truex Jr. said, "because you never know what's going to happen.
Like Sportscasting on Facebook. Follow us on Twitter @sportscasting19 and subscribe to our YouTube channel.
Got a question or observation about racing? Sportscasting's John Moriello does a mailbag column each Friday. Write to him at [email protected].