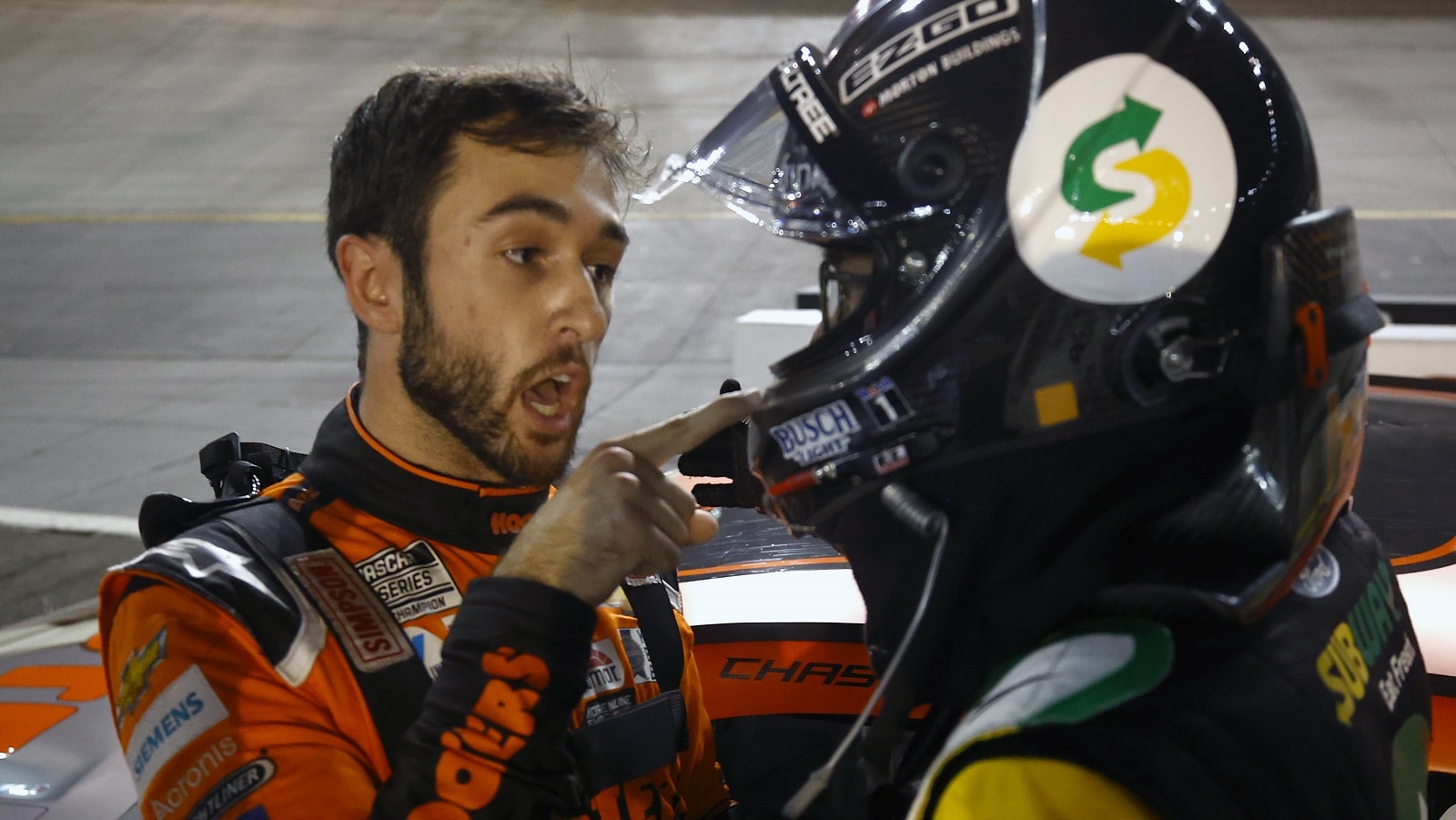 If Kevin Harvick Didn't Like Chase Elliott Before, He Likely Hates Him Now
Chase Elliott didn't name names, but maybe he counts Kevin Harvick among the drivers who don't respect the limits of the Next Gen car.
Given the choice of Kevin Harvick or Chase Elliott, see if you can associate the theory with the appropriate driver.
Old theory: NASCAR's 'crappy parts' are why Harvick didn't survive the first round of the Cup Series playoffs.
New theory: Some guys haven't figured out how to handle their cars, even after 783 starts and 60 victories in the top series since 2001.
Yeah, that's not a tough one. Elliott may not have named names this week, but the 2020 Cup Series champion did a better job of tagging Harvick than Harvick did of tagging him last fall at the Roval.
A frustrated Kevin Harvick is making sure he's being heard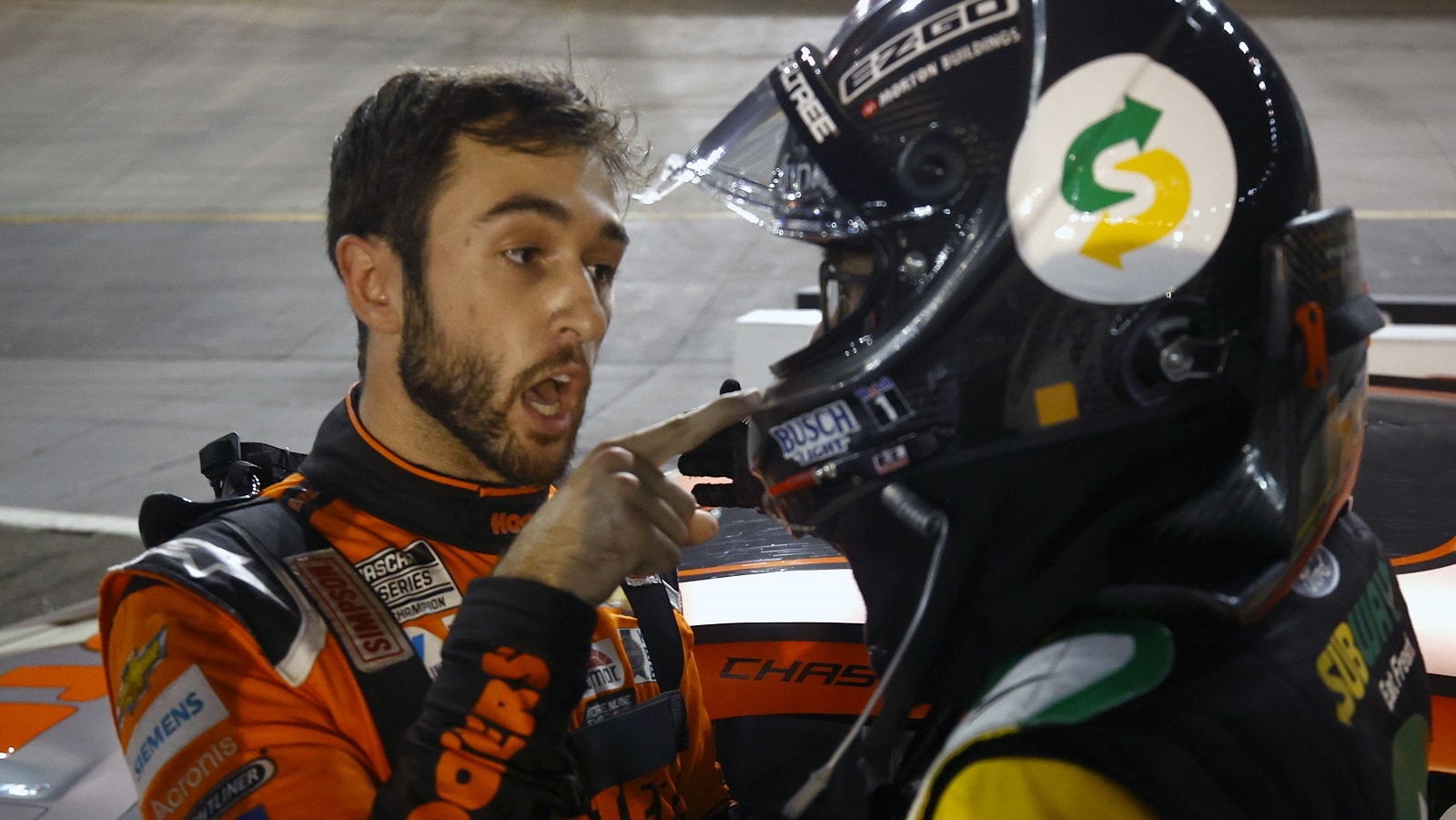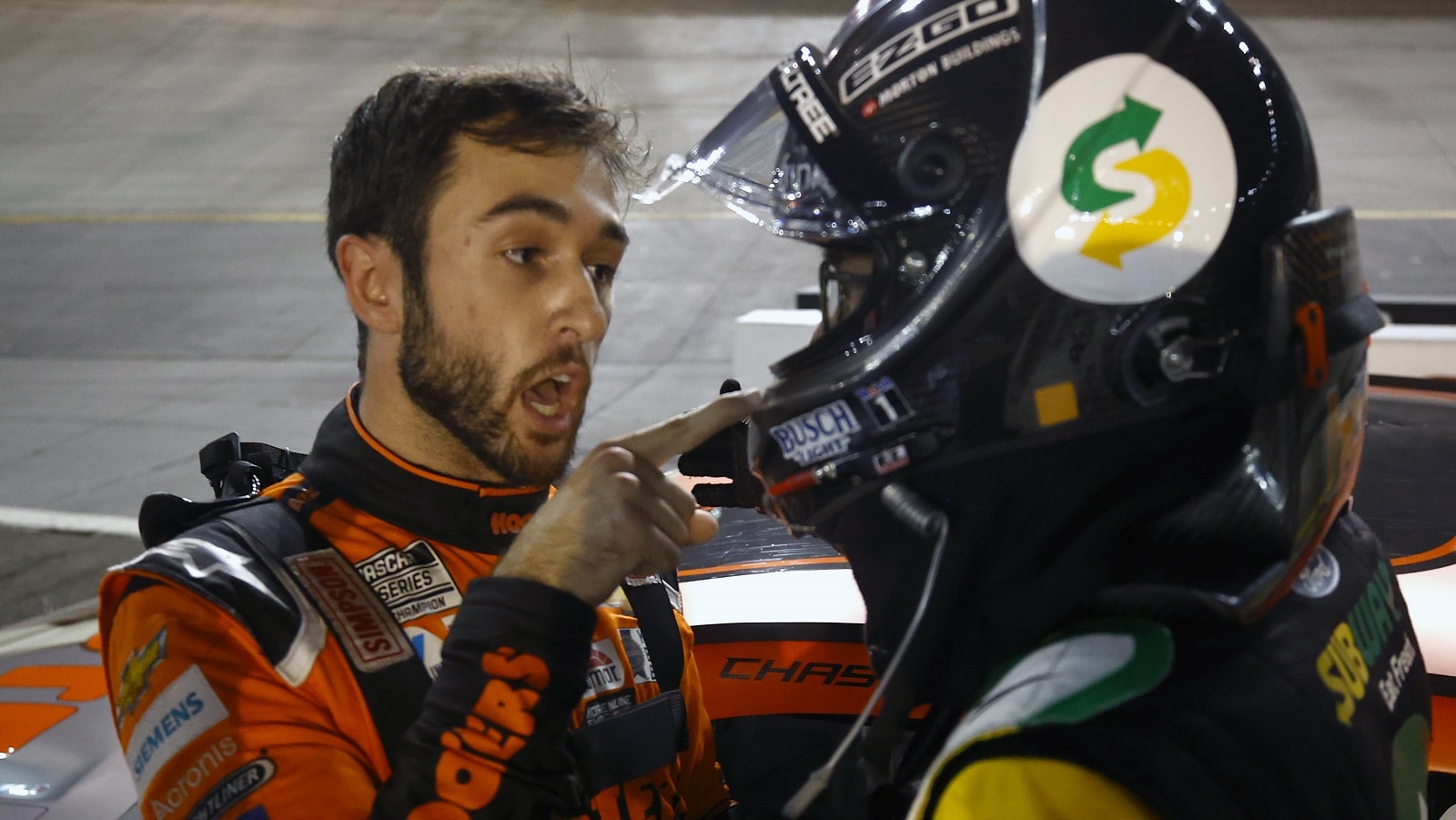 Kevin Harvick has been pitching more in the past two weeks than Mike Marshall did for the 1974 Los Angeles Dodgers. After behaving quieter than an American submarine in Russian waters, Harvick has been all over Twitter and traditional media and being very opinionated. The most dangerous place to stand in NASCAR nowadays is between the 2014 champion and a reporter with a microphone.
It's not as though Harvick doesn't have a reason to be upset. After securing a playoff berth with back-to-back victories a month ago, he wrecked late at Daytona and then watched his championship hopes go up in flames once the playoffs started.
Harvick had to abandon his burning car on Lap 274 at Darlington, wrecked almost immediately at Kansas, and got knocked out of contention late in the must-win race at Bristol when his pit crew couldn't fasten the left-front tire on the first try.
Consequently, Harvick has been on a loud and persistent campaign against "crappy parts" supplied by NASCAR. He's even selling T-shirts for a faux parts supplier, "Happy's Crappy-Ass Parts 4 Less."
Chase Elliott is floating a different possibility for recent issues
Chase Elliott has chalked up some DNFs of his own, including getting loose a third of the way through the Darlington playoff race and finishing 36th. The driver of the No. 9 Chevy has also witnessed the misfortune of others, including tires going down on Fords and power steering failing on Toyotas last weekend at Bristol.
While NASCAR officials admit they haven't shaken all the bugs out of the Next Gen car in its first year, Elliott suggests a need to hold drivers and team responsible for some of the issues.
"Most of the parts are much the same," Elliott said, according to Cup Scene. "I guess we just got lucky the last couple weeks. … Hopefully our luck doesn't run out."
However, Elliott elaborated by connecting "luck" to recognizing and respecting a car's limits. He cited adjustments to right-front camber as an example. Teams sometimes tinker too much to find extra speed, and drivers don't always recognize when they've pushed the limit.
"In those scenarios," he said, "it's just about trying to find that line and there's gonna be times where you step over it, unfortunately. But, you know, until you kind of live through some of those situations to understand where your limitations are … it's hard to know."
With 783 career starts, is Kevin Harvick finally reaching that point, Chase?
Sounds like a subtle shot to me.
Chase Elliott and Kevin Harvick may have unfinished business
Kevin Harvick is hardly the first driver to sell a T-shirt related to racing. A year ago, Chase Elliott sold "Merry Offseason and Happy Christmas" shirts after Harvick wiped himself out on the Charlotte Roval.
With his season on the line in a playoff race, Harvick forgot his need to survive and advance was more pressing than exacting revenge for an altercation three weeks earlier at Bristol. Early in the third stage, he came up on Elliott on Turn 8 and plowed his rival's Chevy into the wall.
Elliott went a lap down and faced the prospect of elimination when the circumstances following a caution quickly put him behind the No. 4 Ford with 11 laps to go. Given more time, Elliott might have shoved Harvick off the track himself, but he didn't have the chance.
Whether it was dumb luck or simply Harvick getting rattled by seeing the No. 9 Chevy in his rearview mirror, he locked up his front brakes and drove into the Turn 1 wall without Elliott's help.
It ended Harvick's race and his hopes of transferring into the next round of the playoffs. It's not a stretch to say Elliott hasn't forgotten.
Like Sportscasting on Facebook. Follow us on Twitter @sportscasting19 and subscribe to our YouTube channel.
Got a question or observation about racing? Sportscasting's John Moriello does a mailbag column each Friday. Write to him at [email protected].