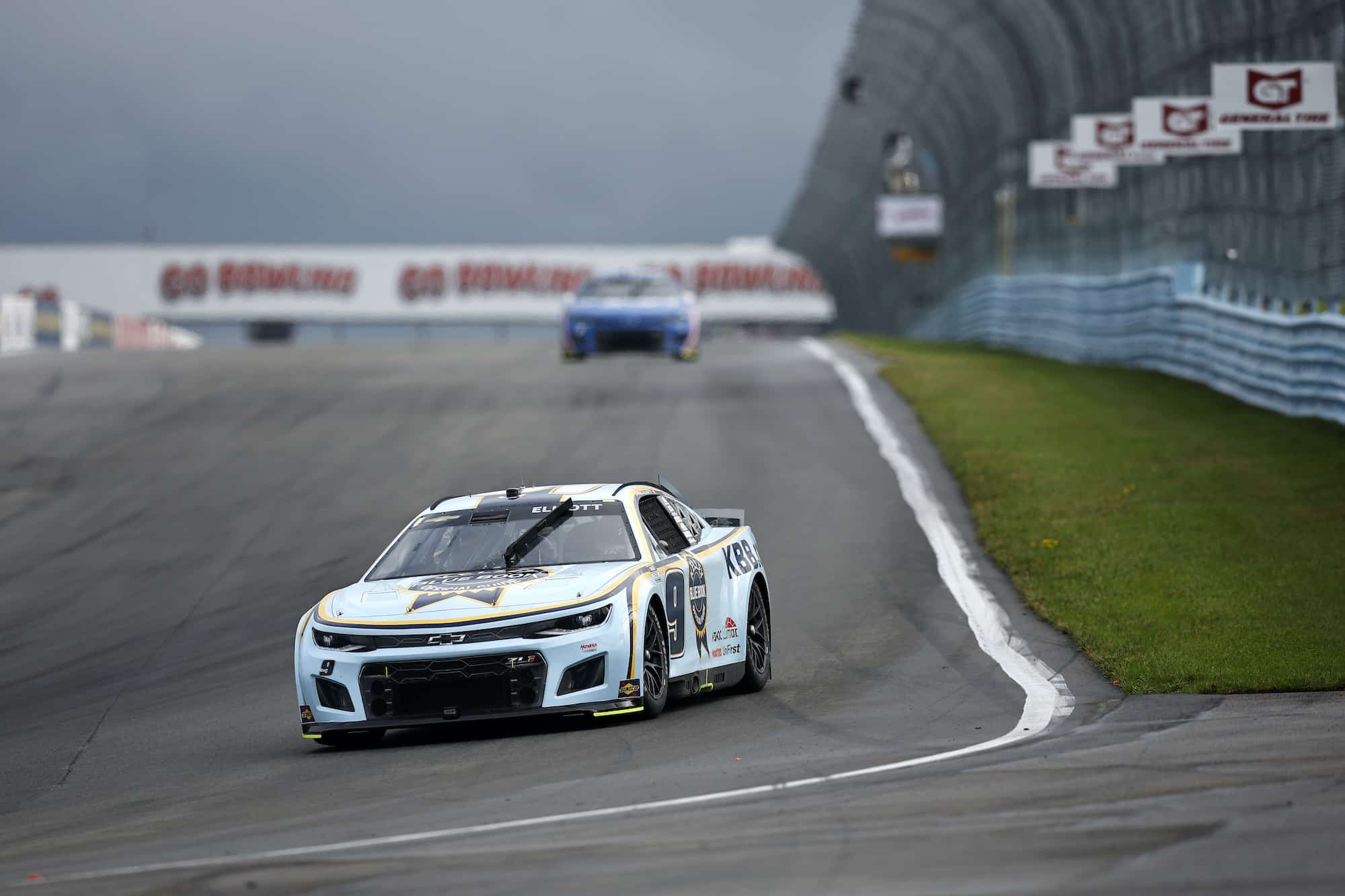 Chase Elliott Mocked by Bubba Wallace and Denny Hamlin for Watkins Glen Blunder, and HMS Driver Responds
Chase Elliott made a mistake at Watkins Glen on Sunday. This week Bubba Wallace and Denny Hamlin couldn't help themselves and mocked the HMS driver for the blunder. He answered.
Chase Elliott was in position late to win his fifth race of the season on Sunday at Watkins Glen. As everyone witnessed, it didn't work out when his Hendrick Motorsports teammate Kyle Larson used him up on a late restart, before holding off AJ Allmendinger, and cruising to victory.
After the race, an understandably irate Elliott tried his best to put on a good face and say all the right things. He almost completed his mission but made a prominent blunder at the end of his remarks. Bubba Wallace and Denny Hamlin heard it and pounced, mocking the driver for the mistake.     
Chase Elliott unhappy in postrace interview at Watkins Glen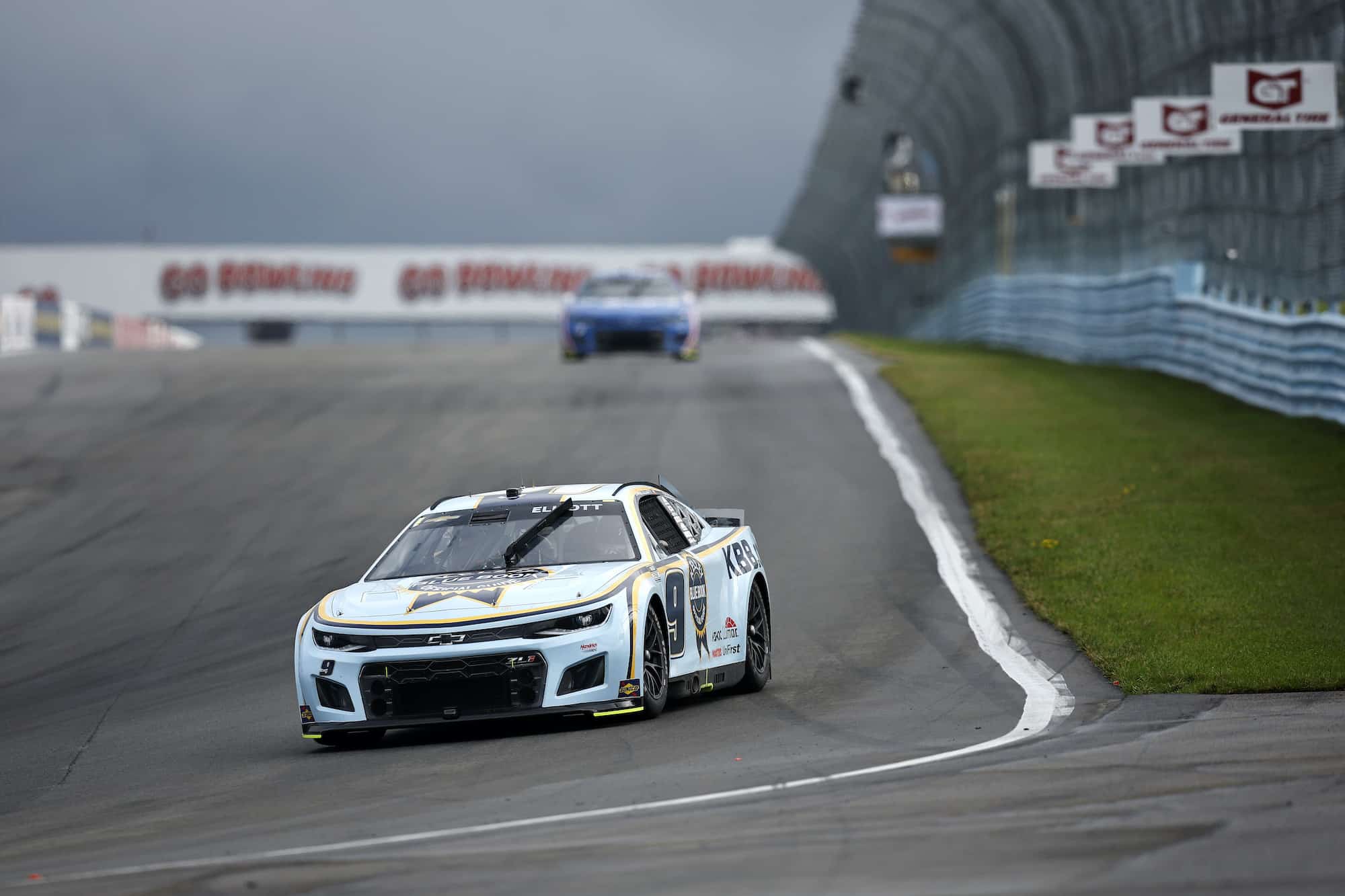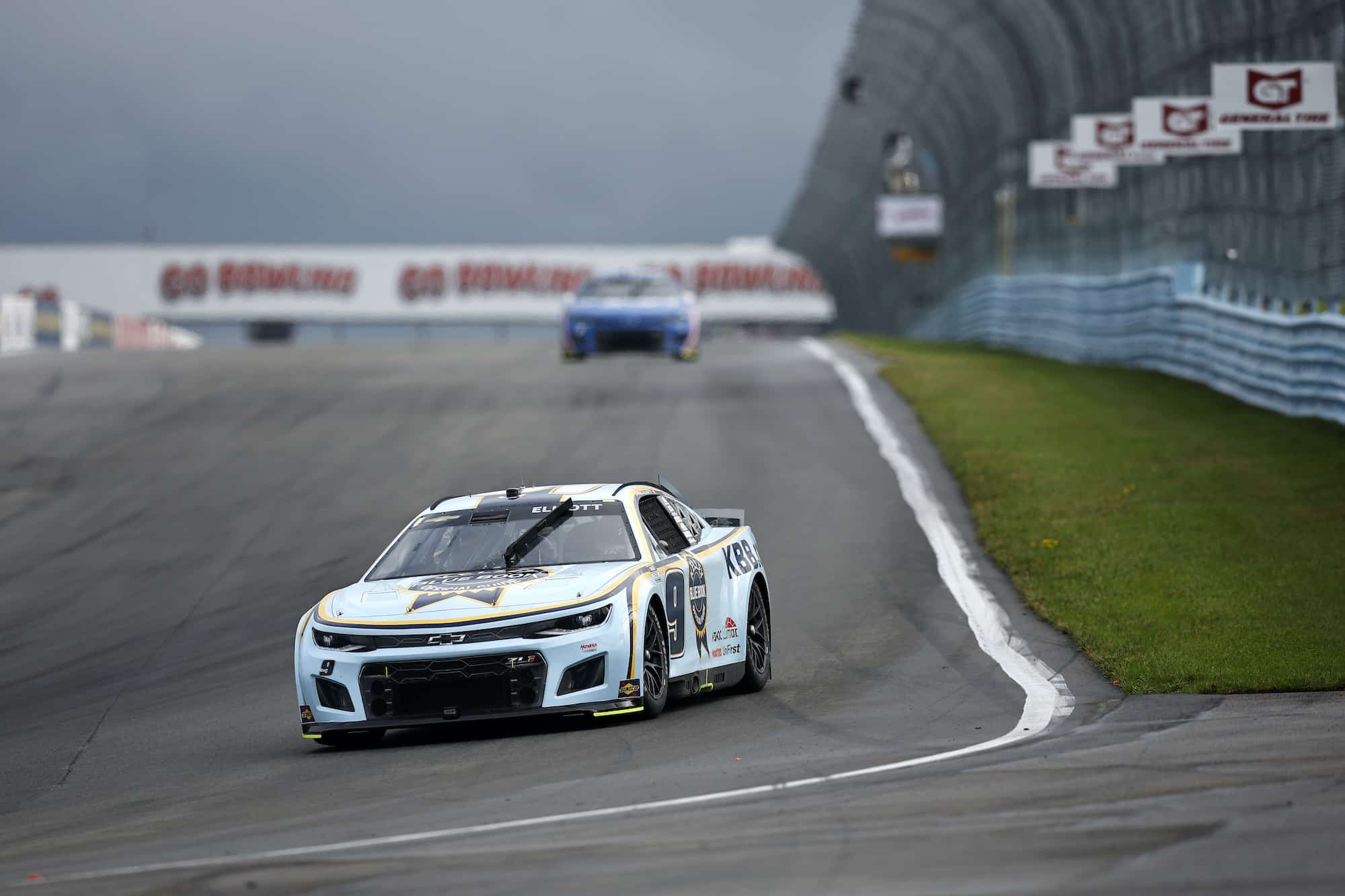 Moments after the conclusion of Sunday's race, where Chase Elliott led a race-high 29 laps, NBC's Dave Burns visited with the 2020 Cup champion and immediately addressed the elephant in the room, asking him about the late restart with Larson. 
"Just a huge congratulations to Kyle and everybody on the 5 team," a visibly upset Elliott said. "Congratulations to everybody at Hendrick Motorsports for getting another win. Appreciate Kelley Blue Book for being on our car this weekend."
When the reporter asked Elliott if he wanted to say anything to his teammate, the driver continued the party line but with one noticeable blunder. 
"Congratulations. He did a great job," he said. "Seriously, they deserve it. Looking forward to going to Bristol next week and trying to get one for our team."
The emotional Elliott obviously wasn't thinking clearly. Daytona is next on the schedule. Bristol is three races later. Interestingly, he said Bristol again during his appearance in the postrace press conference.
Bubba Wallace and Denny Hamlin mock Elliott for blunder
A day after the race, Bubba Wallace couldn't pass up the opportunity to make a little joke on Twitter at his friend's expense.
"Not much for us at The Glen," the driver wrote, with four photos from the day's race. "Bristol next."
Wallace, however, wasn't the only one to take a crack at the HMS driver. His boss, 23XI Racing co-owner Denny Hamlin, jumped in on the fun as well.
"P20 at Watkins Glen," he posted on Instagram with a photo of him walking with his youngest daughter. "On to Bristol."
Driver reveals why he had Bristol on his mind
Elliott and many of the Cup drivers were at Martinsville Speedway this week participating in organizational tests. During a brief visit with the media, Fox's Bob Pockrass asked the 26-year-old if he had a favorite Bristol meme. The driver laughed and then provided an explanation of what happened. 
"For some reason, I thought we were going to Bristol. I don't know why," Elliott said, smiling. "I don't know where I got that in my head. We were doing some scheduling and I have a buddy that lives up around there and I had been talking to him Sunday so for some reason I just had it in my head that's where we were going. Yeah, I might swing through there Saturday morning just to check it out to see who's in town." 
If Elliott shows up, he might expect to see Wallace, Hamlin, and some very confused fans.  
Like Sportscasting on Facebook. Follow us on Twitter @sportscasting19 and subscribe to our YouTube channel.