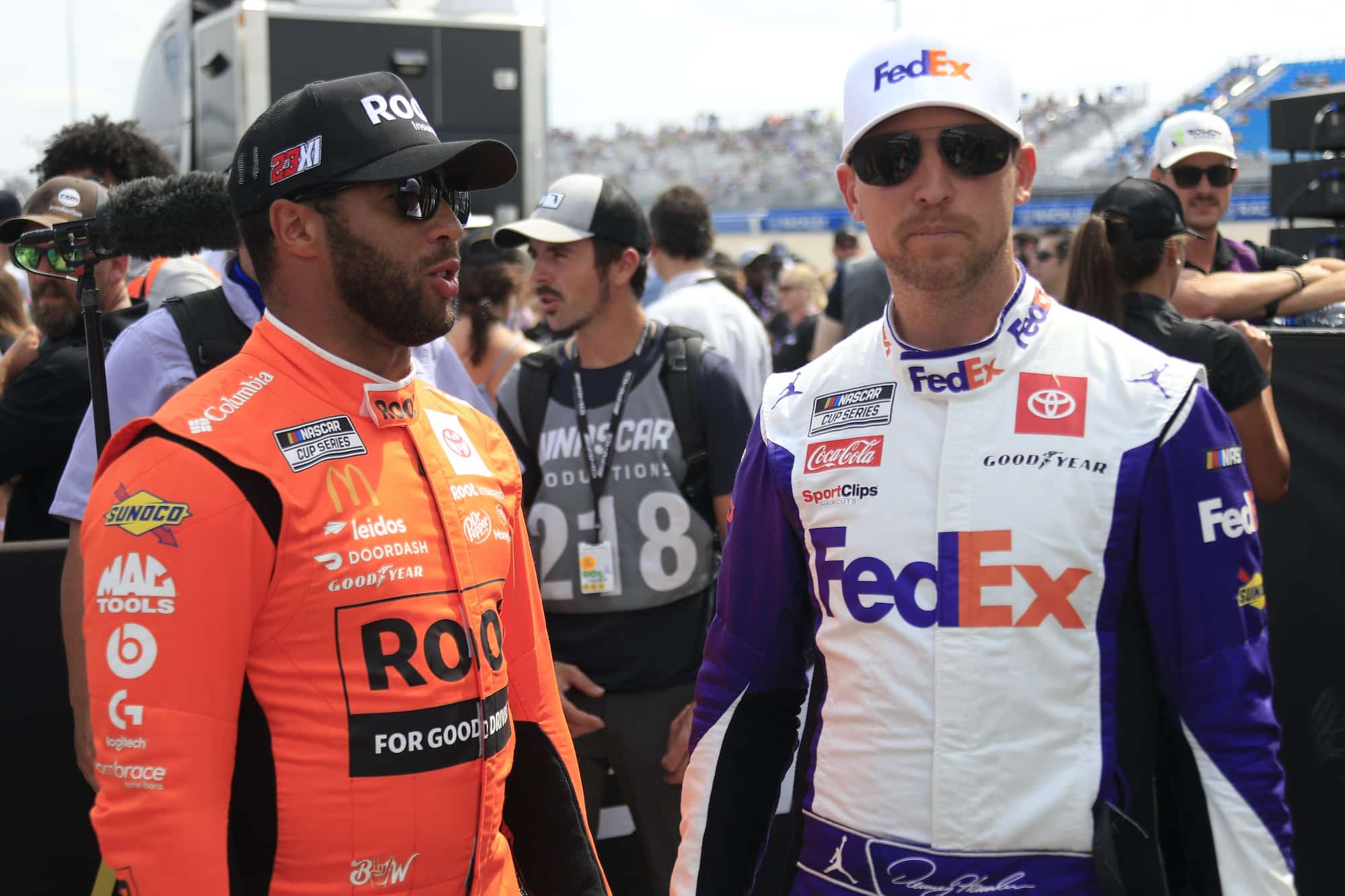 Denny Hamlin Challenges Veteran Announcer for Questioning Joe Gibbs Racing Move to Swap Pit Crew Members Between Bubba Wallace and Christopher Bell's Teams 
Denny Hamlin challenged a longtime announcer on Twitter for questioning Joe Gibbs Racing's move of swapping pit crew members between Bubba Wallace and Christopher Bell's teams.
Denny Hamlin has voiced his displeasure on multiple occasions about the plethora of problems produced by Bubba Wallace's pit crew throughout the 2022 season. This week Joe Gibbs Racing decided to do something about it, swapping out members of the No. 23 team with members from Christopher Bell's crew. 
On the surface, it's a puzzling move as Bell currently sits in the final playoff spot while Wallace is out of the picture and relying on a win to get in to the postseason. Longtime NASCAR announcer Dave Moody voiced what many thought when he tweeted about the surprising exchange of members. The 23XI Racing co-owner saw the comment and responded.  
Denny Hamlin not happy with Bubba Wallace's pit crew
Denny Hamlin has driven to a pair of wins this season — shocking, considering how inconsistent he's been — and has kept a watchful eye on his 23XI Racing teams, particularly the No. 23 car, as the team has struggled for much of the year with a host of issues on pit road, including multiple loose wheels.  
Hamlin addressed the persistent problems earlier this year at Martinsville.
"Just trying to stop the bleeding there," Hamlin said. "The win (last week) was really exciting until you get out of the car and you look down the pylon and say, 'What the f***?' What's going on?' It's agitating. It's different things on different teams. It's just a two-week slump we got to get out of. We're trying to address all the issues that there is. The 23 car's pit crew is not doing well."
Hamlin said that he hoped they could "look back on this two months from now and say it's just a little bump in the road. Certainly it's not acceptable by any means." 
Unfortunately, for Wallace's team, two months later and that bump has turned into a mountain. 
Denny Hamlin challenges Dave Moody for questioning move
After almost-weekly mistakes by Wallace's pit crew, coupled with issues on Bell's team in recent weeks, including a 22-second pit stop at Road America, JGR announced this week that the two teams would swap several members. 
Dave Moody, who has worked for Motor Racing Network since the 1980s and has hosted a radio show on SiriusXM NASCAR Radio since 2003, said what many fans were thinking when he questioned the move on Twitter.
"If I'm @CBellRacing, I'm not feeling like a high priority right now. #NoPitCrewLove," he wrote. 
Denny Hamlin, who is very active on social media, felt compelled to respond. 
"What makes you say that Dave?" Hamlin asked. "Especially without knowledge of why changes were made. Chemistry, speed, leadership, experience is what makes up a successful pit crew. Some teams have 2 or 3 of those but not all. Perhaps by mixing a few from one to another is (sic) helps both get all 4."
Who will be right?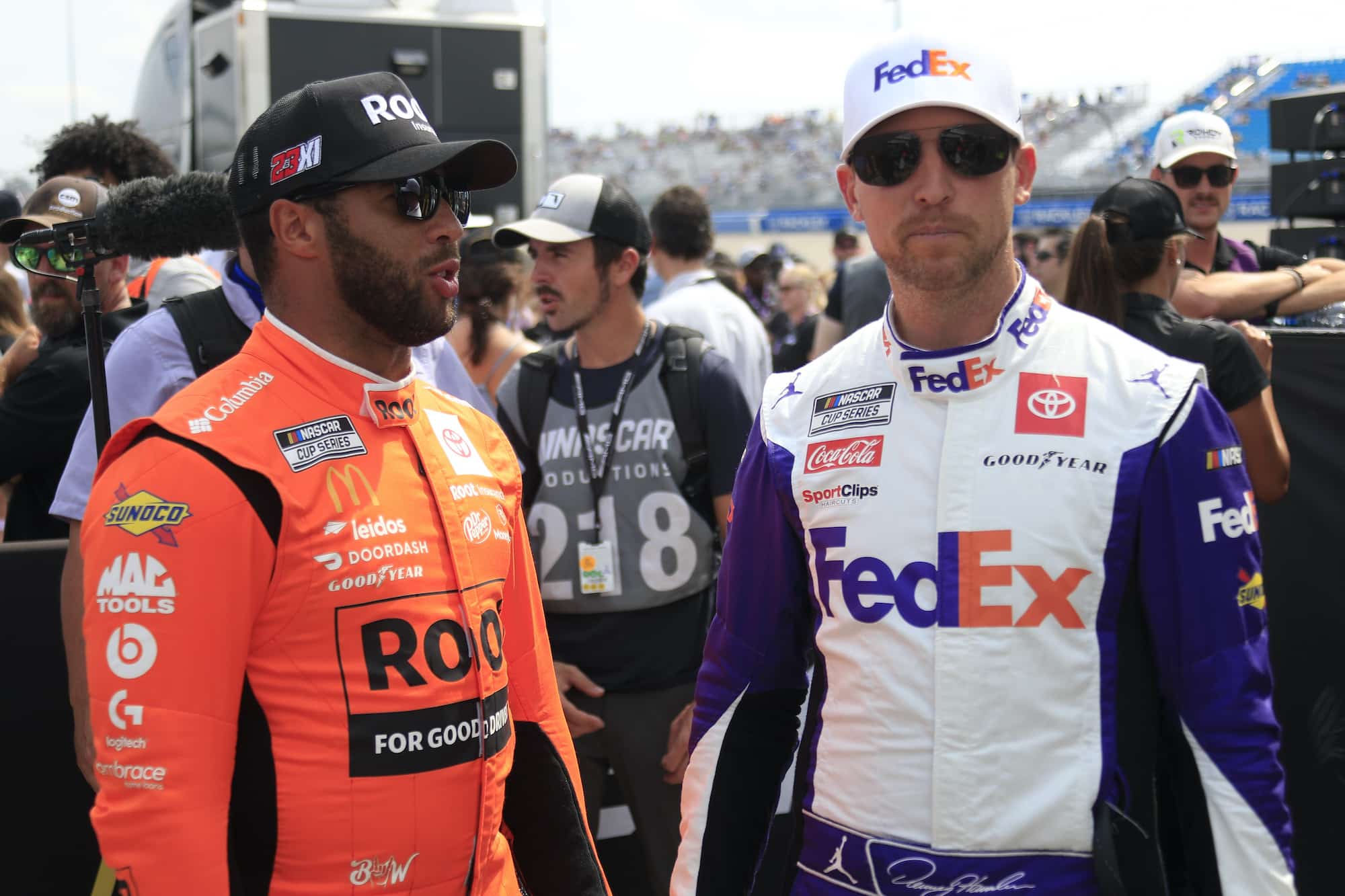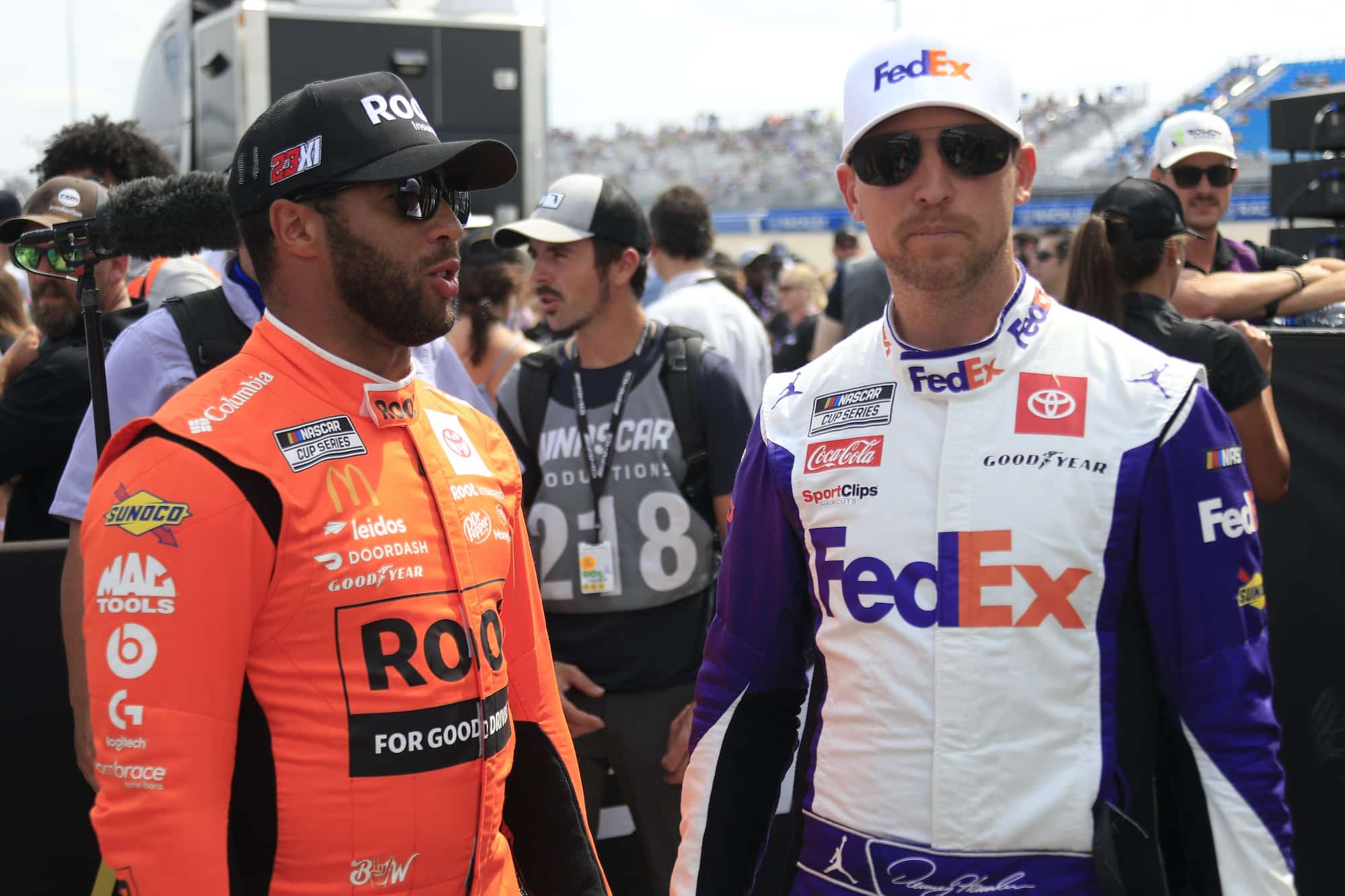 Moody's initial tweet was exactly what many fans were thinking. While Bell's crew hasn't had the same number of issues as Wallace's team, or the public outbursts, there have been problems. Even still, on its face, it appears the No. 20 team is getting the raw end of the deal. 
However, Hamlin's detailed response on what both teams are trying to achieve also makes sense.
Now it's just a matter of watching it play out for the rest of the season and seeing whether Moody or Hamlin was right.   
Like Sportscasting on Facebook. Follow us on Twitter @sportscasting19 and subscribe to our YouTube channel.