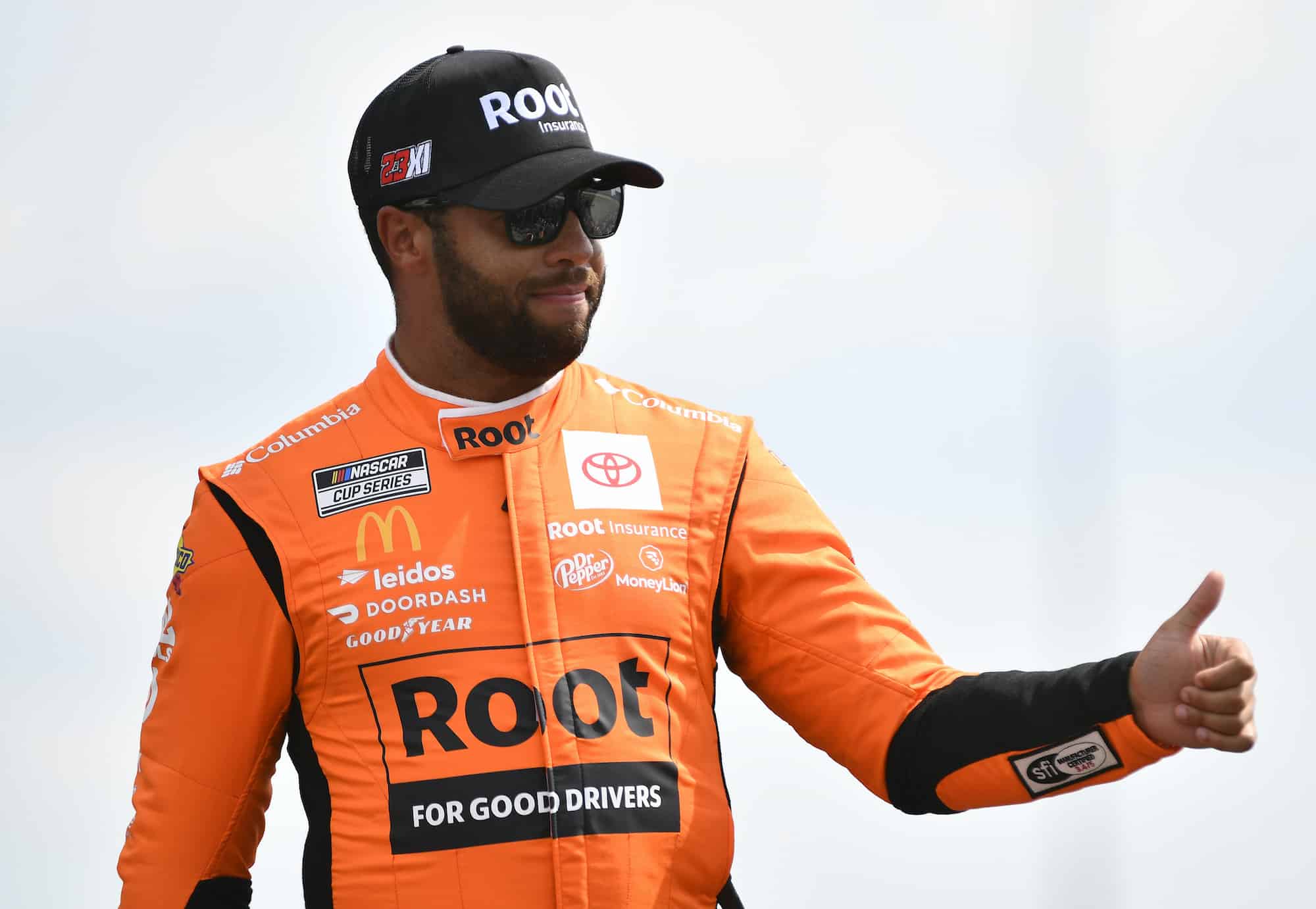 Bubba Wallace Called Out for Behavior and 'Airing Dirty Laundry' Over Radio By Respected NASCAR Voice
Bubba Wallace got upset and cussed at crew chief Bootie Barker at Nashville and told him not to talk to him. One respected NASCAR voice called out the 23XI Racing driver for airing his dirty laundry over the team radio.
Bubba Wallace, like any other NASCAR Cup Series driver, can find himself getting frustrated during the middle of a race and venting over the team radio. Unfortunately, this year, the 23XI Racing driver has had plenty to erupt about with his team committing one mistake after another. This past weekend at Nashville provided another sad example. 
This week during an episode of NASCAR Race Hub, Hendrick Motorsports Vice President of Competition Chad Knaus and former driver Jamie McMurray talked about Wallace's misfortunes this season and specifically what the driver had to say to his team at Nashville. Both agreed the 28-year-old needs to take a different approach going forward.
Bubba Wallace cusses at crew chief following Nashville blunder
Bubba Wallace had a fast car at Nashville. He had proven it in practice and flashed that speed early in the race, moving up into the top 10. But, as fans of the No. 23 car have painfully witnessed repeatedly this season, the pit crew managed to throw it all away in a single stop.   
In Stage 2, just seconds after leaving his pit stall, crew chief Bootie Barker pleaded over the team radio for his driver to stop due to a loose wheel. Wallace did as told. Unfortunately, Tyler Reddick was right behind him and drove straight into the rear of his car. 
Moments after Barker told him to return to pit road, the justifiably upset driver fired back.
"You mother f******," he said. 
"Obviously we are a lap down," Barker said. "I apologize for that."
"Leave me the f*** alone, dude" the driver responded. "Don't talk to me the whole f****** race."
"Keep doing what you're doing. We will be fine," his crew chief tried to reassure him. "I know you're pissed. You deserve to be." 
Chad Knaus and Jamie McMurray call out Wallace's behavior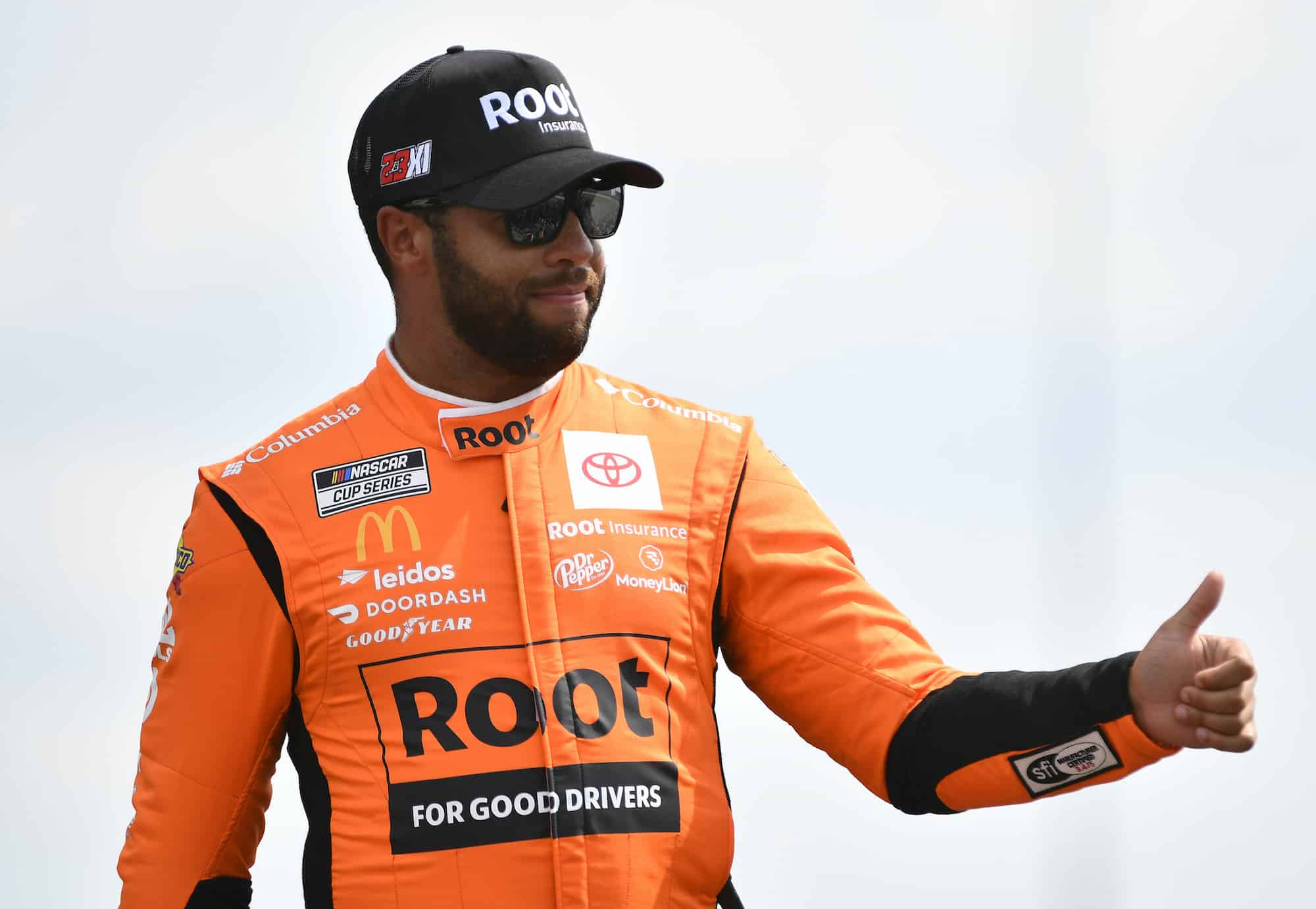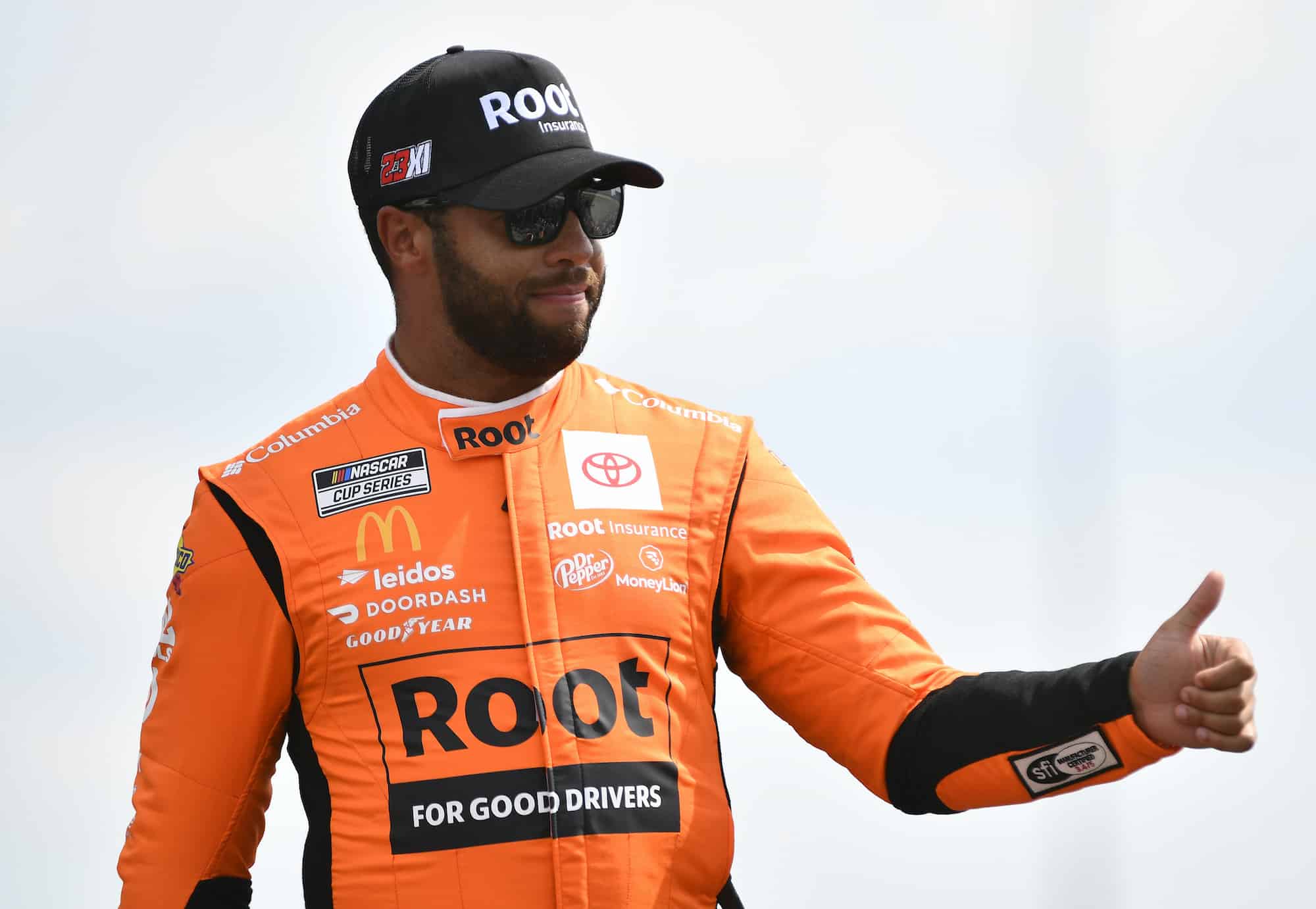 This week during an episode of NASCAR Race Hub, Chad Knaus and Jamie McMurray talked about Wallace's pit road issues this season and what transpired at Nashville. Both agreed the driver has every right to be frustrated, but he needs to work on his reaction and response.
"They've had a lot of problems on pit road," Knaus admitted. "We've talked about that in the past. I don't like the way that came across. Look, I've lived it. I can say it because I've done it. I've lashed out at Jimmie (Johnson). Jimmie's lashed out at me. I've gone through all this and nothing right there is beneficial. 
"I think getting upset and saying don't talk to me; you just can't do that. Say it, don't push the button. And that's one thing that Jimmie and I finally got to the point where we understood we just can't air our dirty laundry on the radio because it's just really difficult to manage those situations. Because nobody on that team wanted that to happen. I can promise you that."
McMurray agreed. 
"It was a little aggressive, for sure," the 2010 Daytona 500 winner said. "But you know, he's frustrated. They've had their fair share of issues. If you go back, they had all these issues before the break. And I heard Bubba say this weekend, you get the off-weekend, everybody gets re-energized, and then they come out, and they have a fast car. And they have that issue again. 
"First off, I thought Bootie did an exceptional job not losing his mind on Bubba as well, knowing that's not going to make the situation better. From Bubba's perspective saying that, it's such a mental aspect for the pit crew guys when you beat them up, it's not going to help them the next pit stop. And Chad said it, they didn't do that on purpose. It's an accident."
Working with first-year pit crew members
While Wallace has understandably been upset with his pit crew multiple times this year, he's also admitted that he knows the mishaps are largely a result of inexperience. 
"They're young. Some of them, it's their first year in Cup," Wallace said before the All-Star Race at Texas Motor Speedway. "There's a lot of potential there with our group, and they have to realize that, in the moment, you're going to make mistakes, but you got to forget and move on. No matter who says what or what's thrown at you, you've got to erase the bad and be ready to show up again. You have multiple times where you come down pit road and it's your opportunity to shine and compete every time. I look at that as opportunity. For me, it's an opportunity to showcase what you have."
If the pit crew actually does pull it all together for a single race, the No. 23 car has had speed to burn much of the year, especially on the 1.5-mile tracks, and Victory Lane isn't out of the question. But that's a big if. If things continue the way they've been going, expect more blow-ups from Wallace and some major changes next year if not sooner.
Like Sportscasting on Facebook. Follow us on Twitter @sportscasting19 and subscribe to our YouTube channel.