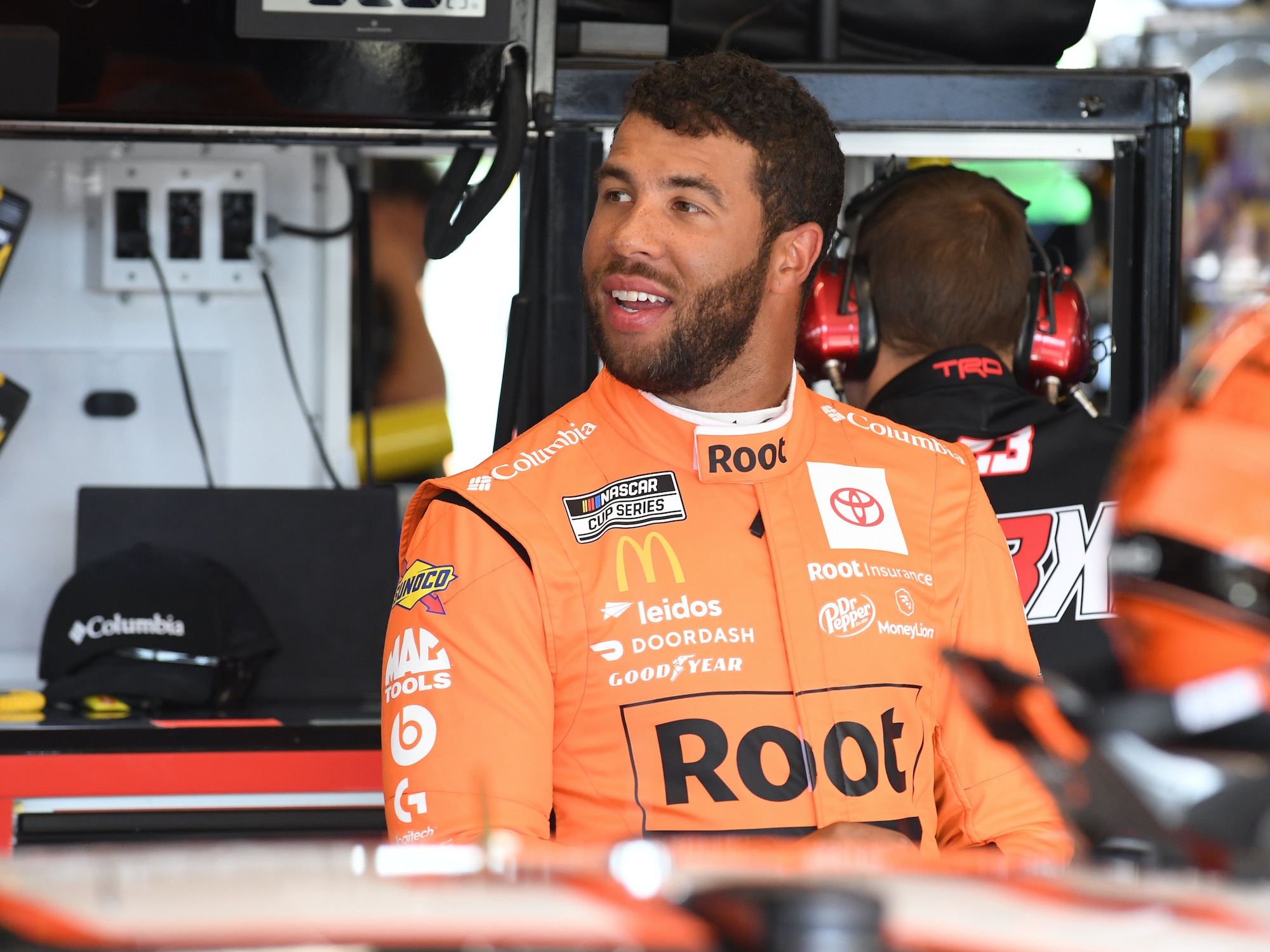 Bubba Wallace Goes Off on Team After Pit Crew Makes Another Costly Mistake: 'Leave Me the F*** Alone. Don't Talk to Me the Rest of the Race.'
Bubba Wallace has endured one mistake after another by his pit crew this year and Sunday in Nashville was just the latest painful blunder.
In his second season with 23XI Racing, many thought Bubba Wallace would earn his second career victory and potentially more with the team working out the kinks from the first year, plus the addition of Kurt Busch as a mentor. It hasn't happened.
Instead, Busch has won once and Wallace has not only failed to win but struggled to earn top-10 finishes. Sunday at Nashville was a microcosm of the season as the No. 23 car, like Busch's No. 45, had speed to burn but failed to do anything with it because his pit crew betrayed him as it has done throughout the year.
Bubba Wallace goes off after pit crew makes another costly mistake
From the drop of the green flag on Sunday at Nashville, the Toyotas were fast. Bubba Wallace and Kyle Busch were the biggest movers early and by the end of the first stage, had moved into the top 10 at seventh and ninth, respectively. Kurt Busch finished 10th.
For Wallace, Stage 2 turned into a recurring nightmare the No. 23 team has experienced throughout the season. After making a pit stop, Wallace left his stall and began making his way back to the track. That's when crew chief Bootie Barker implored his driver to stop because of a loose wheel. 
Wallace followed orders. Unfortunately, Tyler Reddick, who was following right behind, didn't get the memo and drove into the back of his car. The 28-year-old driver was understandably unhappy and let his team know about it over the radio as he had to make his way back around the track and down pit road to tighten up the loose wheel.
"You mother f******," Wallace said. "Leave me the f*** alone. Don't talk to me the rest of the race."
Wallace team dogged by pit crew problems all season
While there will unquestionably be those who suggest Wallace is being childish for his reaction, at this point, it's hard not to blame him. This season he has watched his pit crew fail him repeatedly. 
And unfortunately, he's been down this specific road before. At Circuit of the Americas, the No. 23 car lost a wheel during the race, which resulted in a four-race suspension of Barker and two pit crew members. 
And that's not even the most embarrassing mistake of the season. That happened in the Coca-Cola 600 at Charlotte last month. Wallace, once again, was fast. But that speed and any chances at a solid finish were negated in a Stage 2 incident when the No. 23 car was caught up in a massive wreck with a dozen cars but sustained very little damage.
Barker, however, didn't understand the rules of NASCAR's Damaged Vehicle Policy, which requires the car to meet minimum speed within six minutes or three green-flag laps, whichever comes first. Under instruction from his crew chief, Wallace took it easy trying to get to the stage break and didn't reach minimum speed in the three laps. NASCAR parked him.  
Will anything change going forward?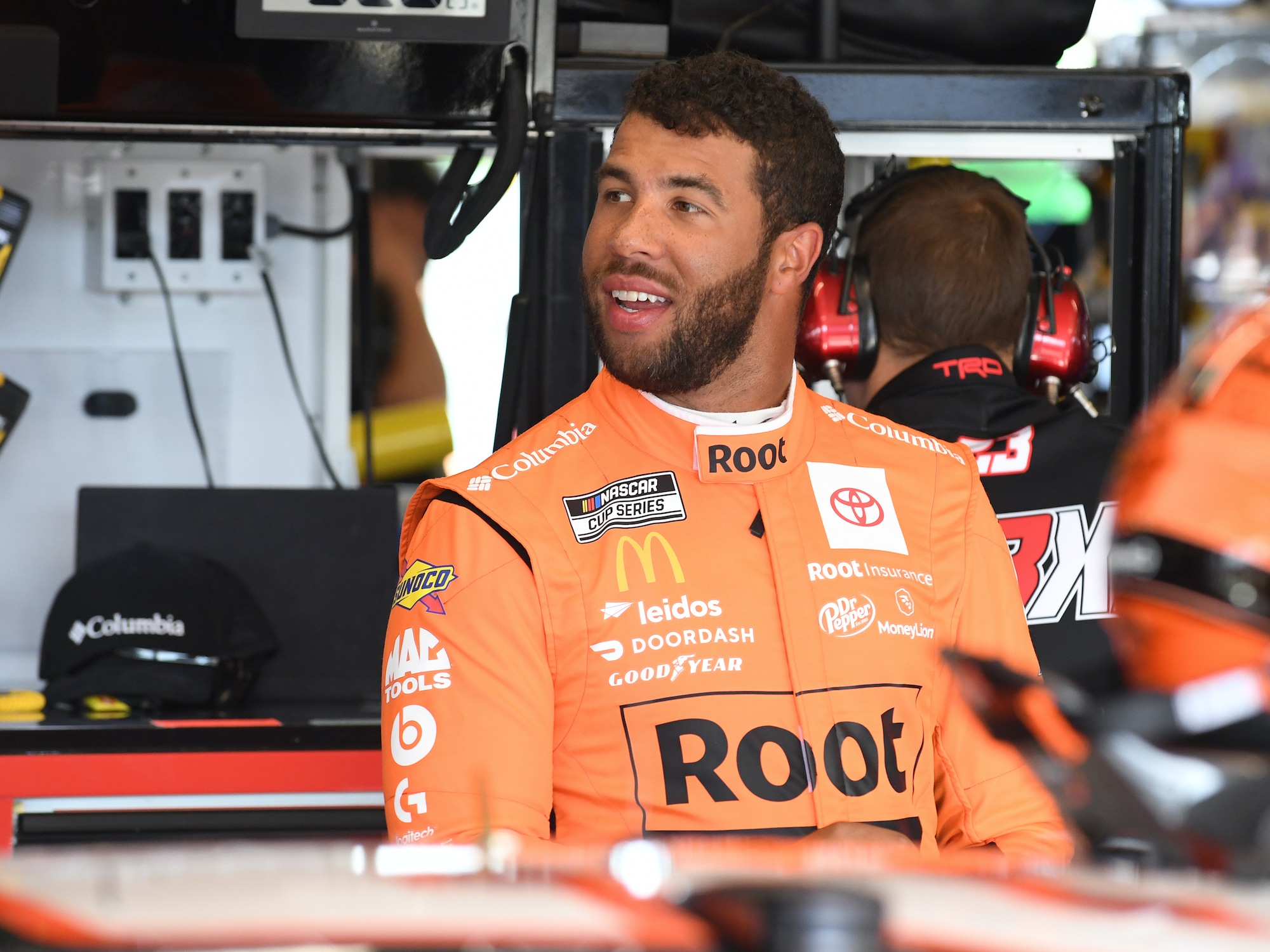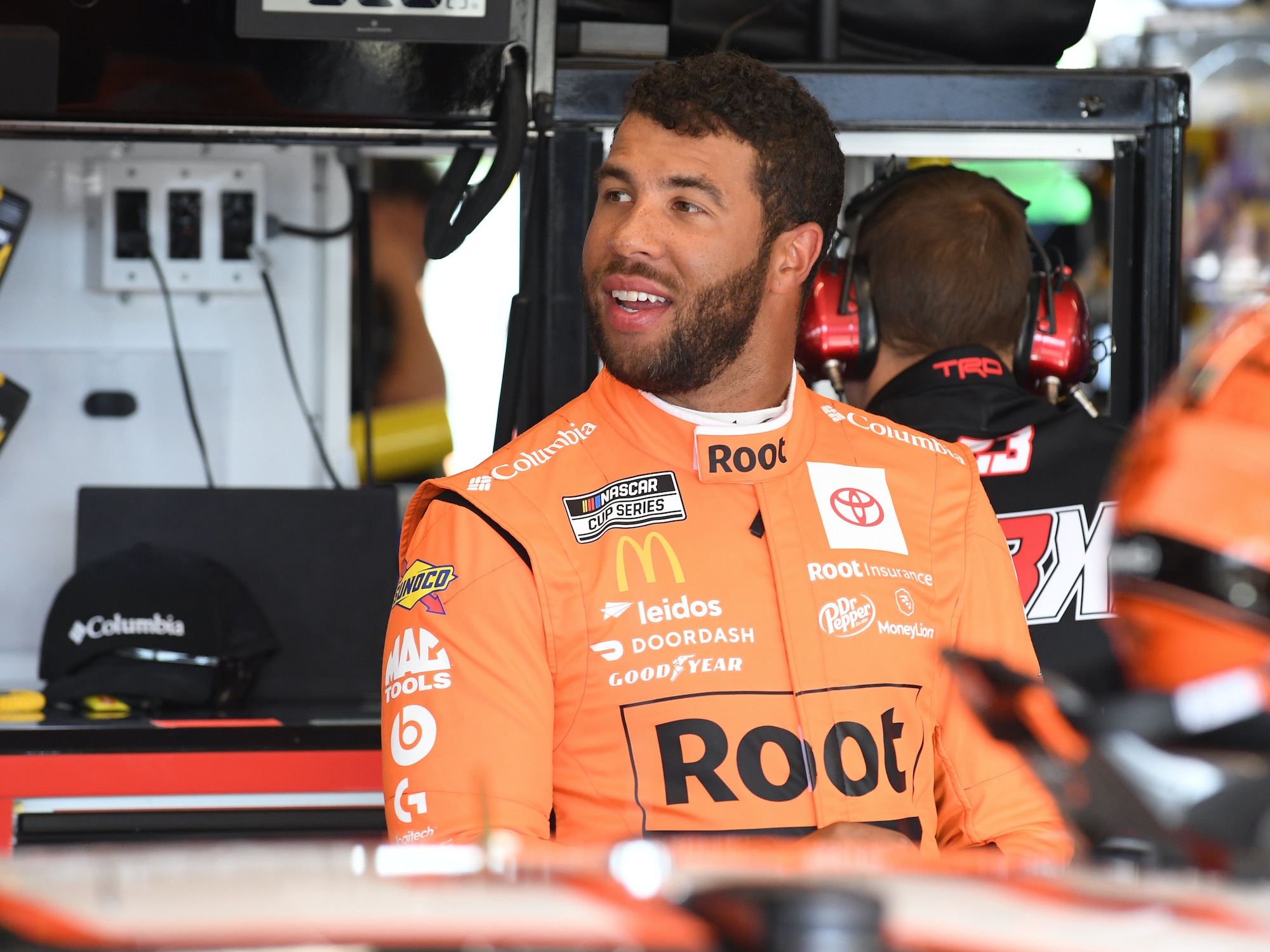 Bubba Wallace has publicly called out his pit crew this season. Denny Hamlin has also been outspoken about the No. 23's issues. Clearly nothing has changed. On Sunday, team co-owner Michael Jordan was in attendance and saw it all happen in person.
You have to think that Jordan and Hamlin visited after the race, which Wallace made his way through the field after the mistake and finished a respectable 12th, and talked about what changes might be made to correct the persistent problems.
Just this past week Kevin Harvick welcomed two new members to his pit crew who came over from his Stewart-Haas Racing teammate Chase Briscoe, who is already locked into the playoffs. With the alignment with Joe Gibbs Racing, it stands to reason that Wallace might be able to get a couple of new pit crew members from another team in the JGR fleet. 
In order for Wallace to have any hopes of getting a win and making the playoffs, something has to change. And Jordan watching the incompetence of the No. 23 pit crew in person might just be what was needed to make it happen.
Like Sportscasting on Facebook. Follow us on Twitter @sportscasting19 and subscribe to our YouTube channel.