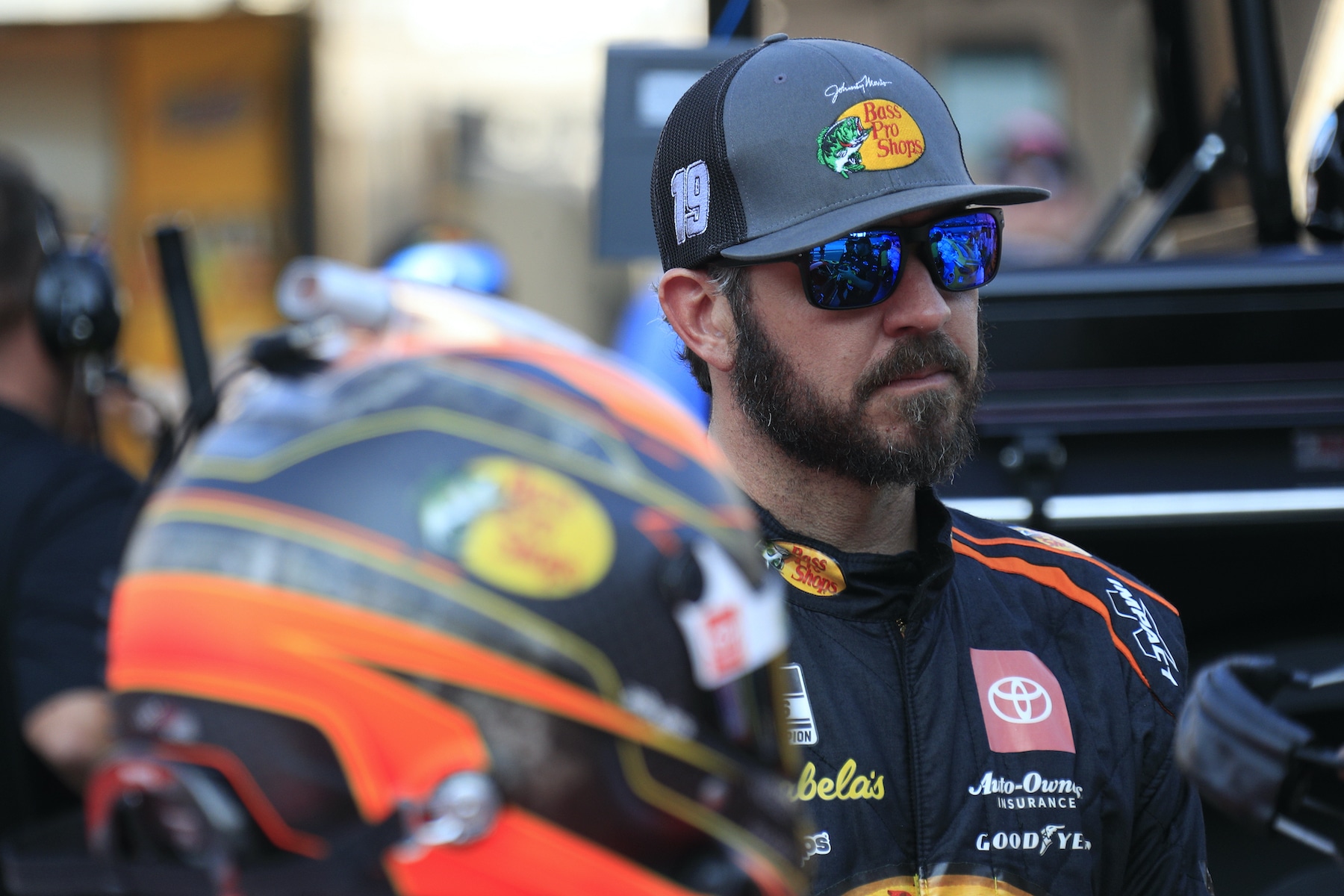 Martin Truex Jr. Caught Flipping Bird on Live Television and Directing His Frustration at a Surprising Target
Martin Truex Jr. didn't know cameras were focused on him at Bristol when he showed his frustration and flipped off a surprising target.
Martin Truex Jr. will remember the 2022 NASCAR Cup Series season for all the wrong reasons. Through 29 races, the Joe Gibbs Racing driver remains winless. He's had cars good enough to win, but it hasn't happened. It seems like whatever could go wrong has. 
This past weekend at Bristol Motor Speedway was much of the same. Truex finished dead last after steering troubles ended his night early. Moments after pulling into the garage, cameras caught an animated driver display his frustration by directing a middle finger at a surprising recipient. 
Martin Truex Jr. has had a rough season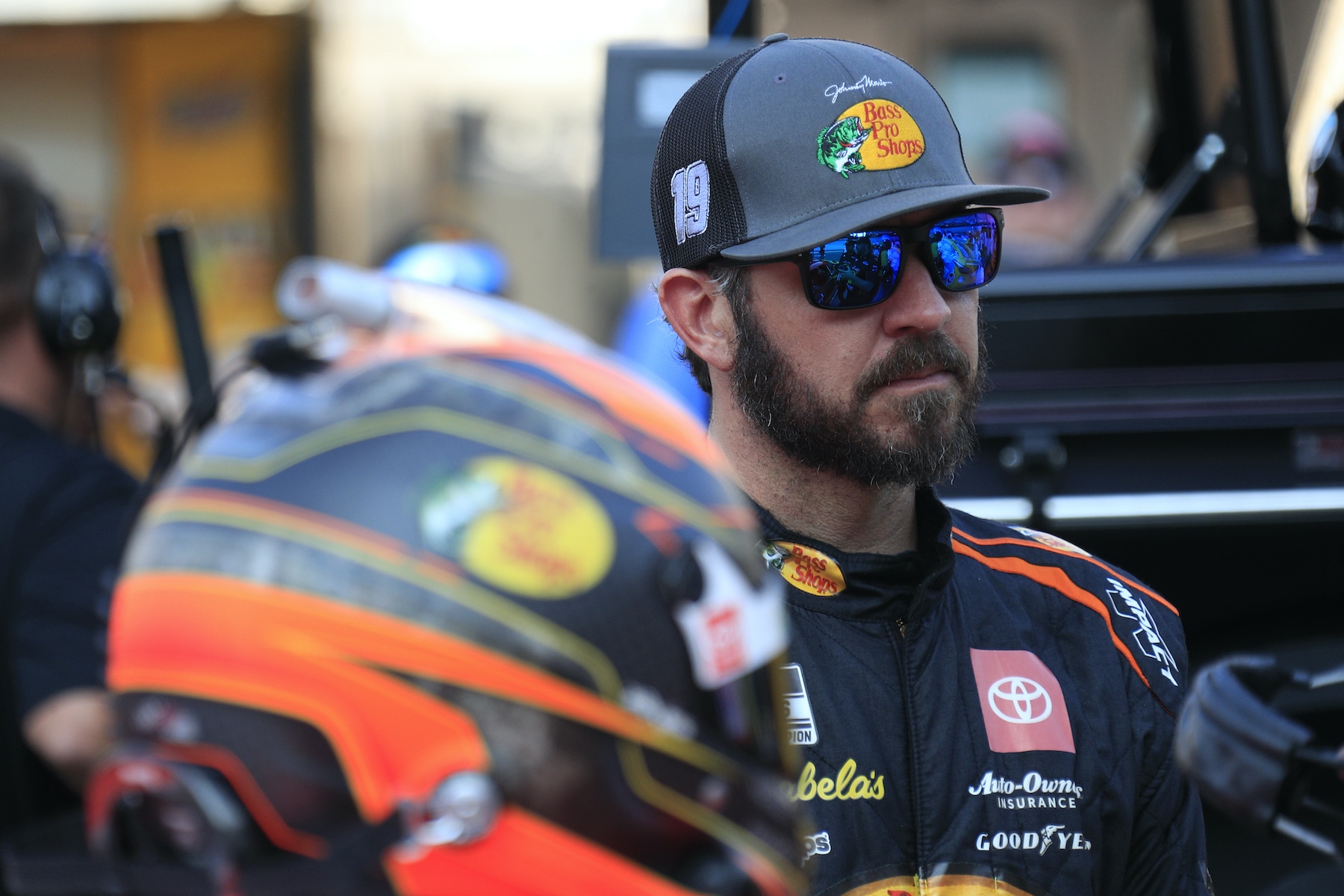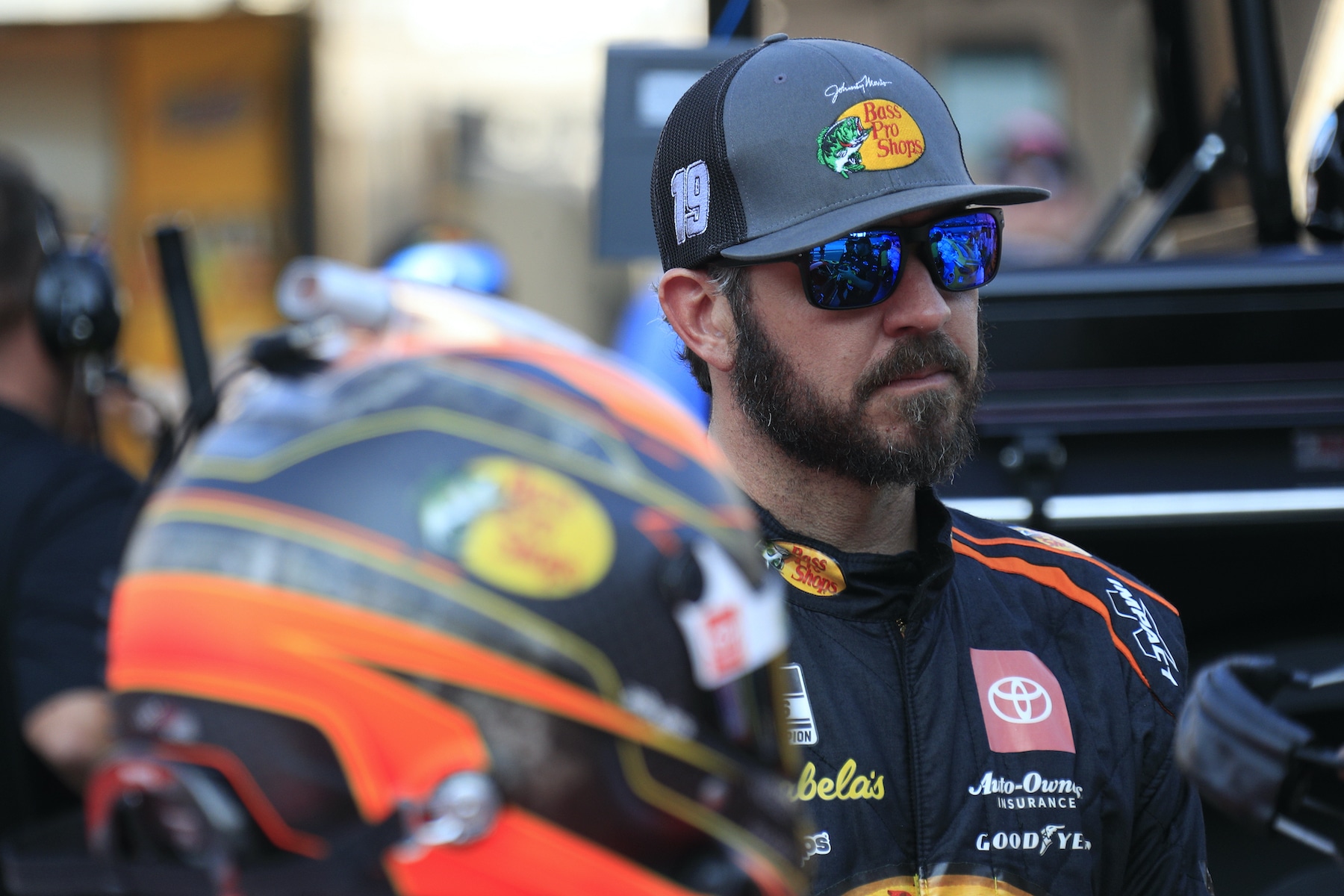 Martin Truex Jr. rolled into the 2022 season not knowing what to expect with the Next Gen car. No one did. In the early part of the season, the 2017 champion flashed speed and was in contention several times, but various circumstances limited him to top-10 finishes. 
He scored a couple of top-5 finishes at Richmond and Talladega in the spring, but those were accompanied by multiple races where he finished 20th or worse. Truex had the best car in New Hampshire, starting on the pole, leading the most laps, and winning both stages. But a strategy call and a bungled restart in front of him dropped him back in the field, and he finished fourth. 
The season-long misfortune translated into the No. 19 team missing the playoffs by three points. In the postseason, his luck hasn't gotten any better, as he finished 36th at Darlington and fifth at Kansas after making his way through the field multiple times.
"Yeah. Had a chance for sure. Gave another one away," Truex dejectedly admitted after Kansas. "Drove through the field four times, five times, with cars you can't pass with. The last mistake was just too late in the race to make it up. We got to fifth. Almost got to fourth. 
"We passed the most cars today by a lot. When we were out front, we were checking out. I don't even know what to say anymore, honestly. It sucks. It's getting old. Having cars you can win with and not being able to win."
Cameras catch Truex flipping bird at Bristol
This past weekend at Bristol, under the lights in one of the year's biggest events, Truex encountered steering issues that knocked his team out of the race with under 200 laps completed. He finished last at 36th. 
Moments after pulling into the garage, cameras caught Truex with his team, standing around his car looking under the hood, when, out of the blue, the 42-year-old pulled out the middle finger and flipped the bird at his car before walking away.
That single hand gesture effectively summed up the season-long frustration of the driver and his team. 
Has had company
While Truex has been understandably frustrated by mistakes and mechanical failures like what happened on Saturday at Bristol, he's not alone. The JGR organization has had its share of struggles all year long on pit road and with cars that have underperformed or had mechanical issues.   
Kyle Busch was eliminated in the first round of the playoffs for the first time in his career after his engine failed. What's more problematic is it was his second engine failure in three weeks. It happened a couple of weeks earlier at Darlington, where he finished 34th.
With the two-time champion out of the hunt for the title, he and Truex are now just hunting trophies. But based on the way the season has gone, especially lately, both know that getting to the finish line is an accomplishment, much less getting there first.   
Like Sportscasting on Facebook. Follow us on Twitter @sportscasting19 and subscribe to our YouTube channel.