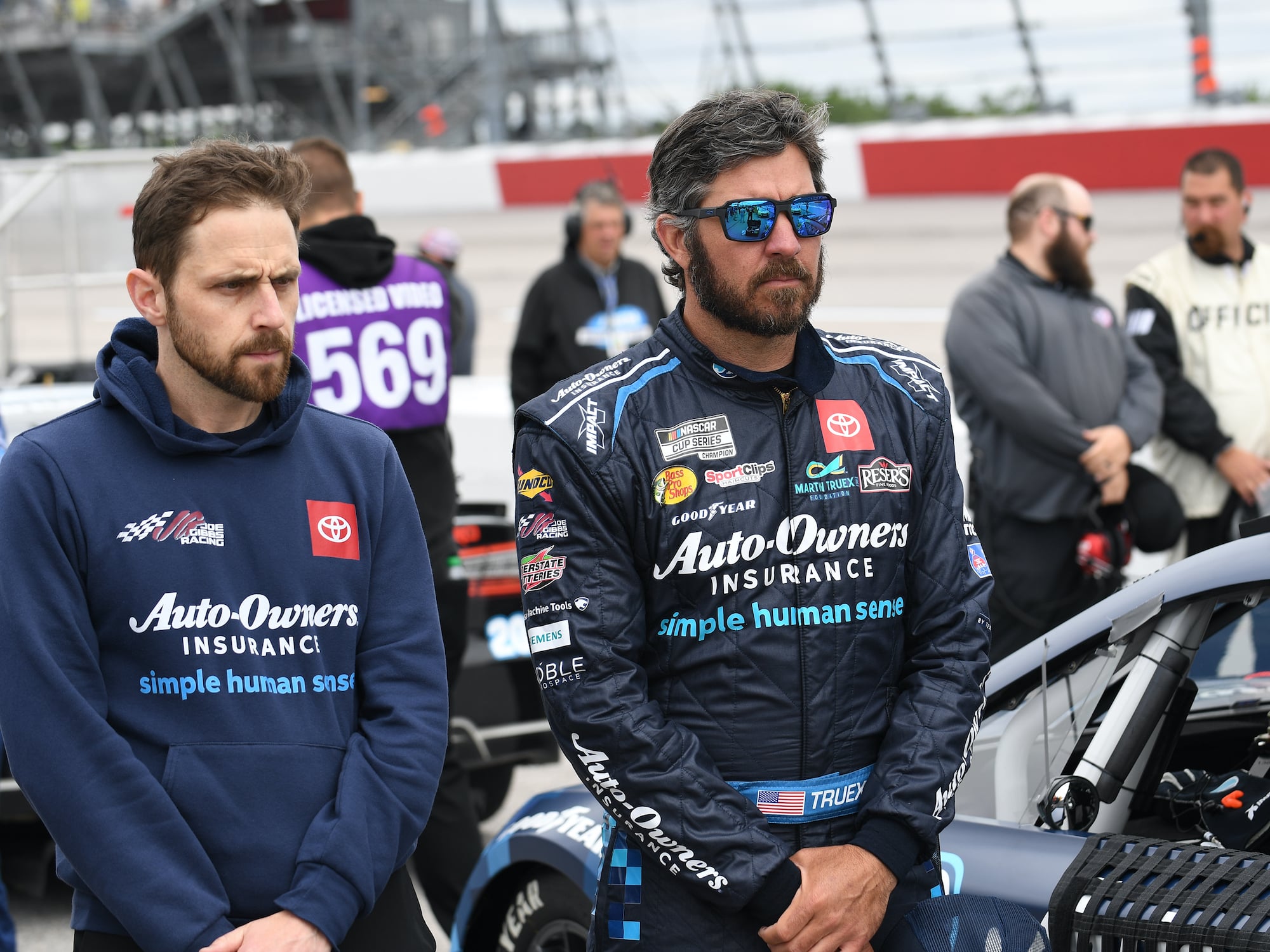 Frustrated Martin Truex Jr. and Crew Chief Get Heated and Take Shots at Each Other During Michigan Race
Martin Truex Jr. and crew chief James Small didn't hesitate in expressing their frustrations with each other over the team radio during Sunday's race at Michigan.
Martin Truex Jr. is feeling the pressure. Heading into Sunday's race at Michigan International Speedway, the Joe Gibbs Racing driver was tenuously positioned above the playoff cutline in 16th place on points. He knew a win by any number of other winless drivers could bump him out.
During the race and before Kevin Harvick won and fulfilled the worst-case scenario for the No. 19 team, the 2017 Cup champion and crew chief James Small had a difference of opinion on race strategy and openly expressed their disagreement over the team radio for everyone to hear, shots included.   
Martin Truex Jr. feeling pressure of playoffs
Martin Truex Jr. has been close to victory multiple times this season but has come up short at Richmond, Talladega, and New Hampshire. As the regular season races tick away, he and Ryan Blaney have been feeling the increased pressure as the last two drivers in the playoffs on points and no wins. 
Truex was among the Toyotas with strong qualifying runs at Michigan and felt good about his chances as much as anyone, starting seventh. He showed that speed early in the first stage and finished fourth. 
However, on restarts throughout the race, Truex consistently dropped back in the field early in the run, which unsurprisingly frustrated the driver and his team.    
Martin Truex Jr. and crew chief take shots at each other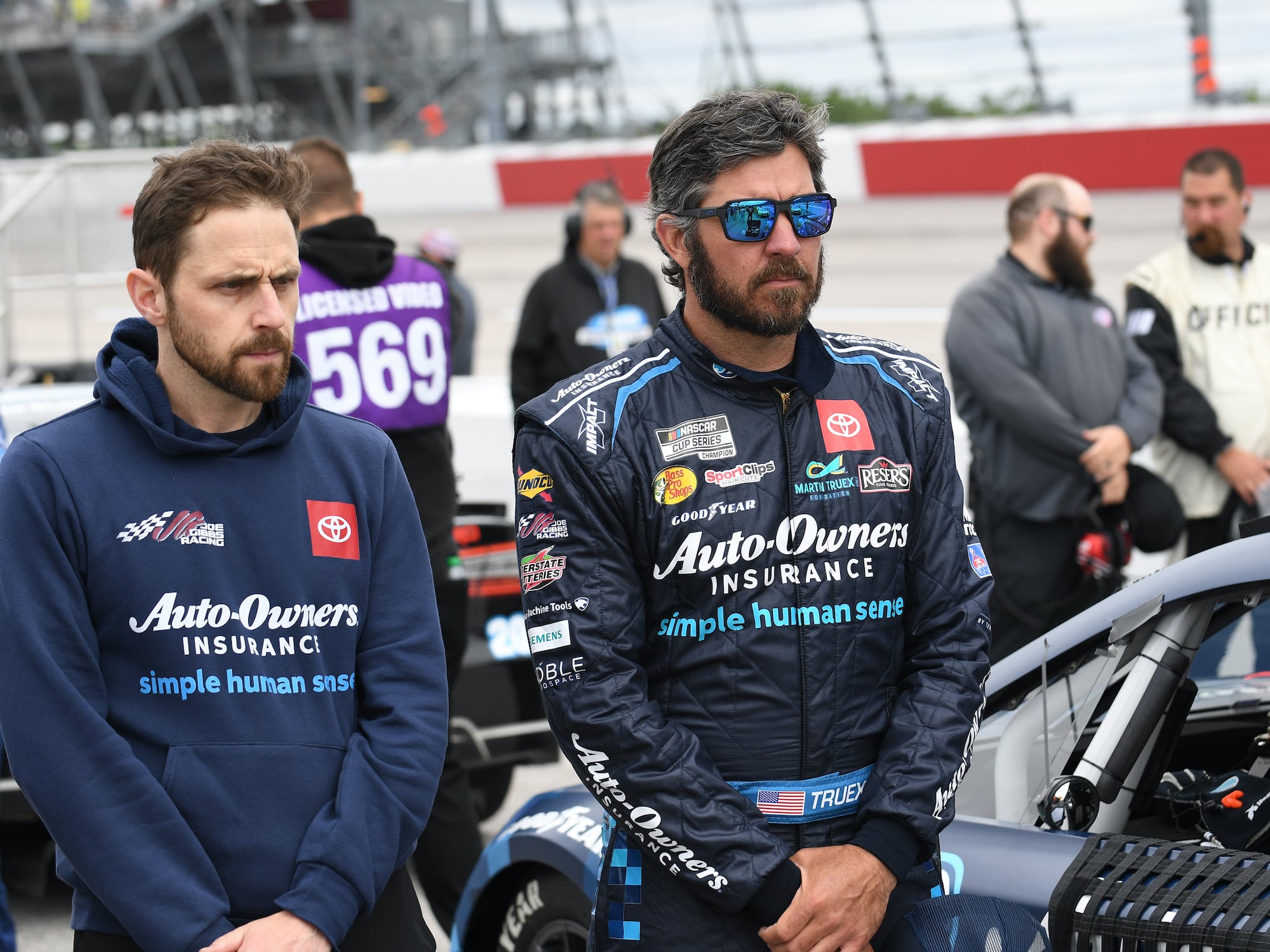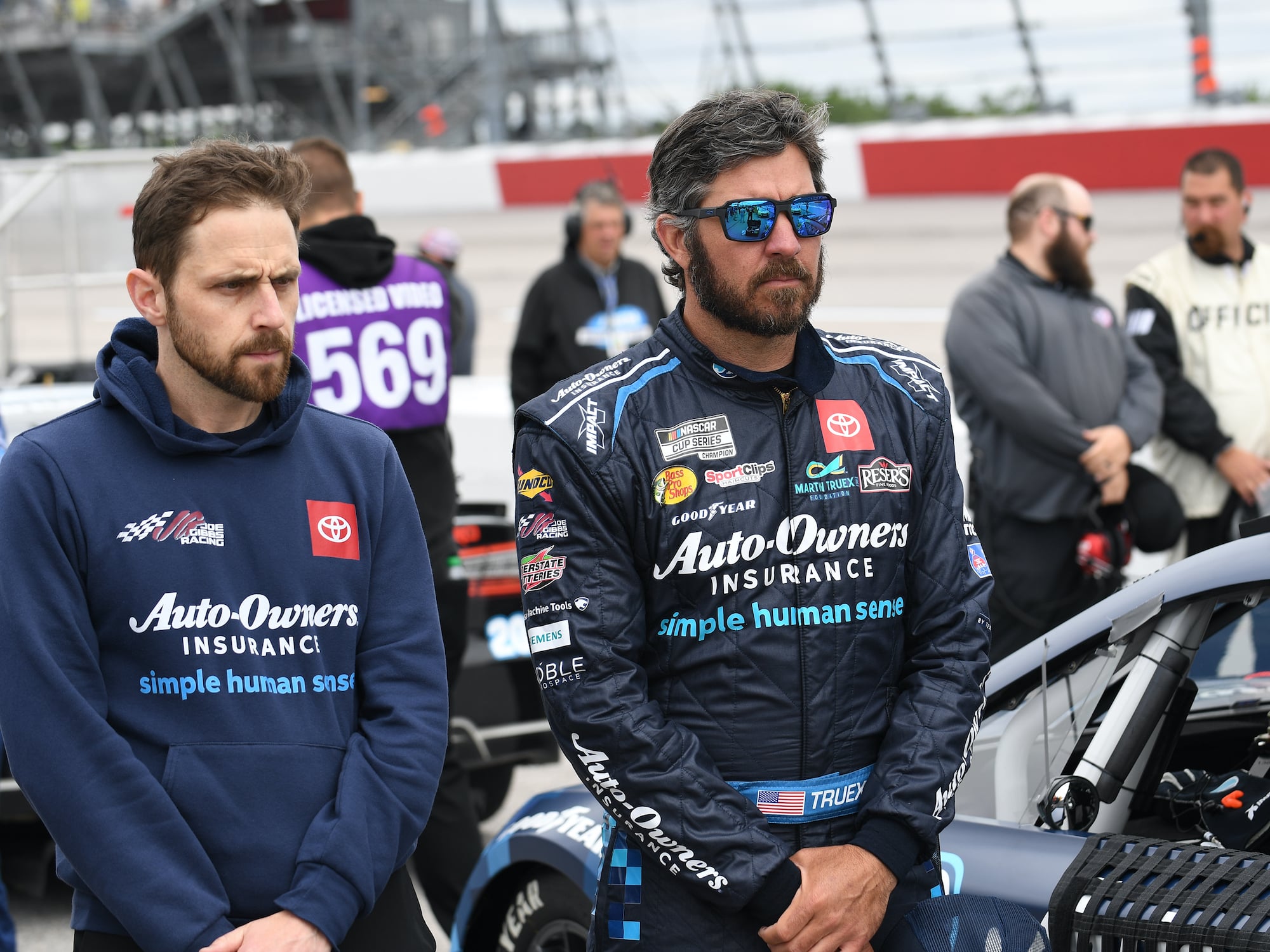 After repeatedly losing track position on restarts, things came to a head at the start of Stage 3 when Truex and his crew chief had a tense exchange about the plan for the remainder of the race. 
"We can't pit again. We keep f****** pitting, we ain't going anywhere," Truex said. "And because it all went bad now you want to pit again and screw up the rest of the race. I've lost it where we're at here. That's all."
"We're f****** bad on restarts," Small said. "Everybody else on the same strategy manages to keep going forward and we go backward with every restart."
"We got to get as many as we can now," the driver replied.
After NBC aired the pair's conversation, Marty Snider added another intriguing bit of information about the duo's interaction:
"James Small did tell Martin, 'Listen, when we give you a number, that means that's where I want you to go on the restart. Please listen to me. It'll help everybody.'"   
Harvick win provides clarity
That tension-filled discussion between Truex and Small happened to start the third stage. In other words, all before Kevin Harvick surprised everyone, capturing his sixth trophy at Michigan, ending his 65-race winless streak, and most importantly, claiming his spot in the playoffs. 
After the race, where Truex finished one spot better than he started in sixth, the 42-year-old admitted that Harvick's win paints a clearer picture for him and his team.
"We didn't know before. Now we know," Truex told Fox's Bob Pockrass. "We've got to win. Simple as that."
If only the communication with his crew chief could be that simple.
Like Sportscasting on Facebook. Follow us on Twitter @sportscasting19 and subscribe to our YouTube channel.