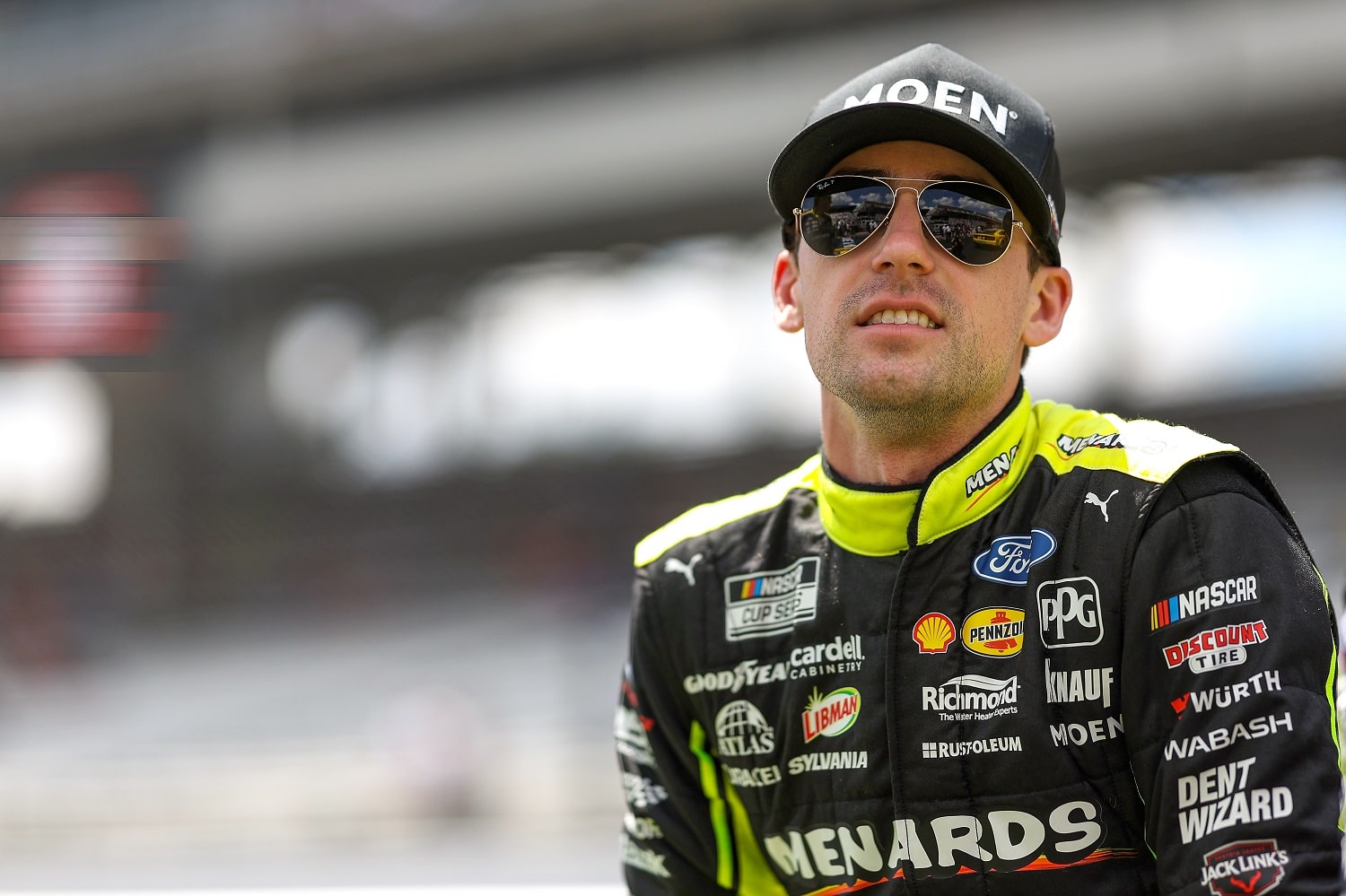 Ryan Blaney's Championship Hopes Have a Fatal Flaw: He's Not a Proven Closer
Ryan Blaney can't be blamed for the late-race fiasco that cost him huge points in Indianapolis, but he generally does not excel late in races this season.
Let's cut to the chase, and we don't mean Elliott: Ryan Blaney is blameless for Sunday's 26th-place finish on the Indianapolis Motor Speedway road course.
Blaney was on his way to a great day until a level of pushing and shoving usually only found at Black Friday doorbuster sales erupted on the overtime restart and ruined his day.
"That was a case of just getting wrecked; that's all people do at the end of these things," Blaney said. "Just dive in there and (expletive) wreck you. And I don't know who shoved who. I don't care."
While Blaney may be spot-on, he needs to ask himself if he's being aggressive enough at crunch time in the NASCAR Cup Series. Some number-crunching from NBC Sports suggests he's not a closer.
Tyler Reddick deserved to win on a day on which lots of guys lost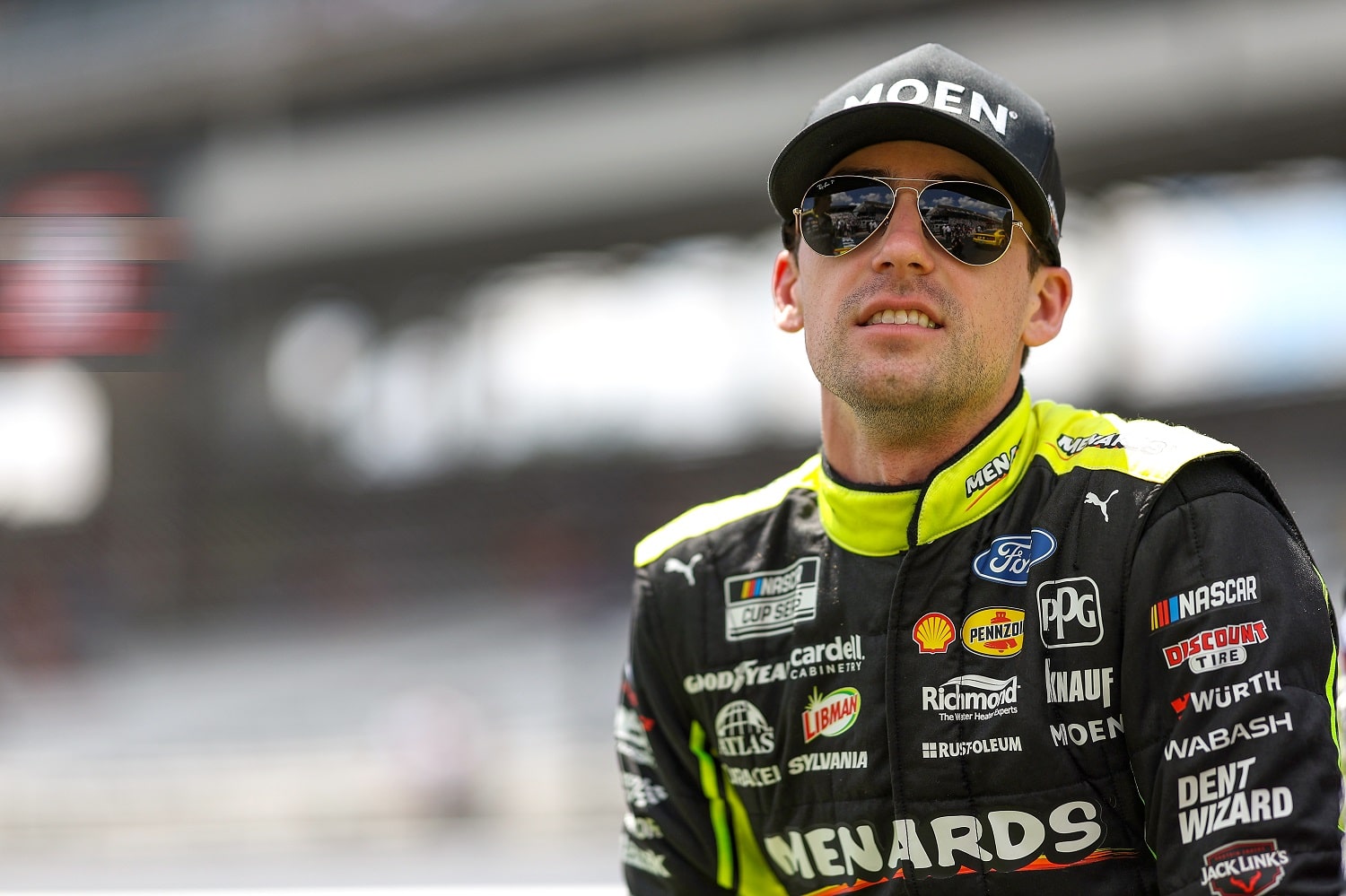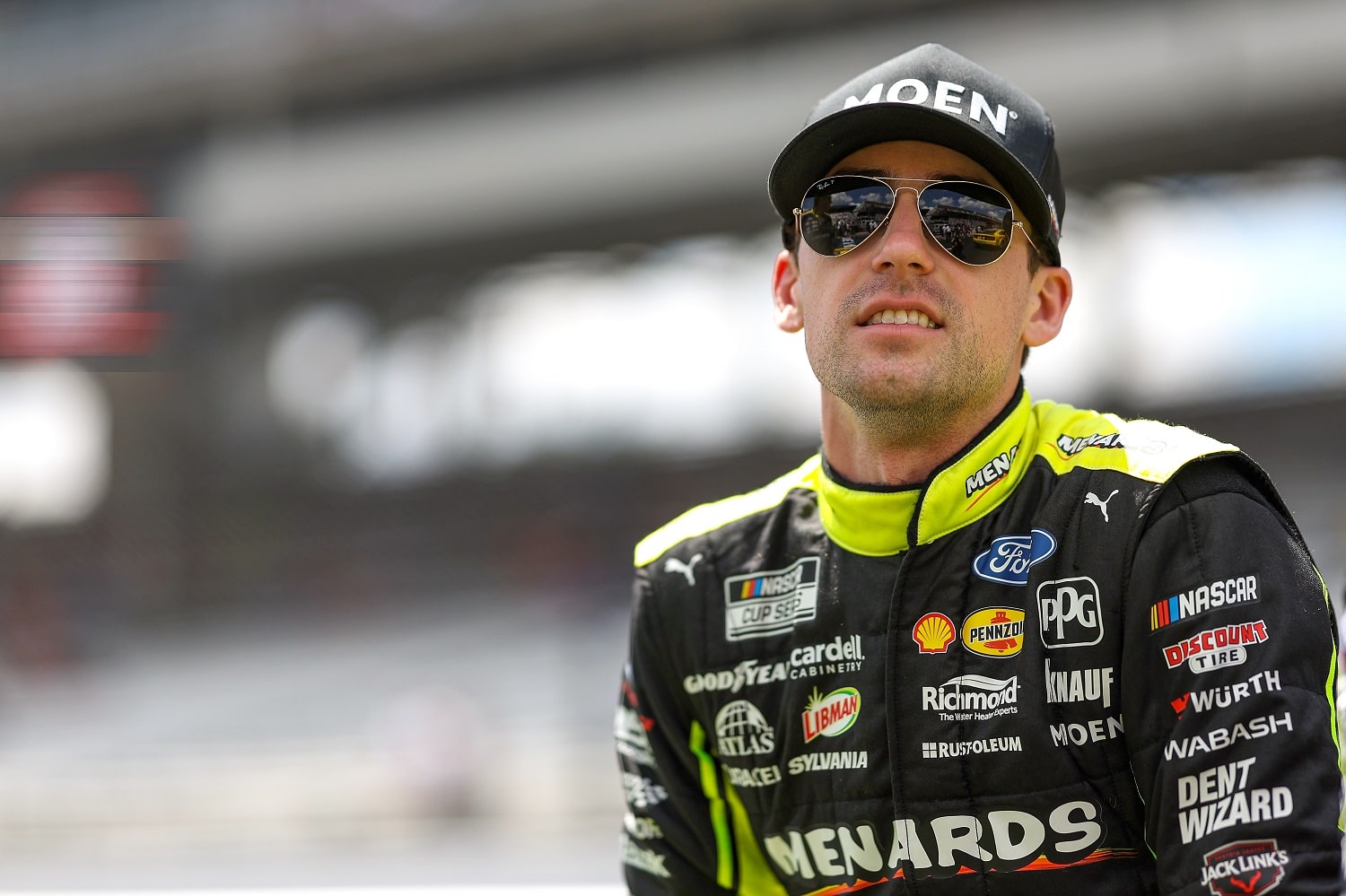 Officially, only eight cars posted DNFs at Indianapolis Motor Speedway on Sunday. But there was plenty of banging around throughout the race, and Turn 1 of the overtime restart was ridiculous. Just look at this data from NBC Sports contributor Dr. Diandra Leslie-Pelecky:
Tyler Reddick's average running position (ARP) was 3.69 en route to victory.
William Byron had an ARP of 9.95 and finished 31st.
Ryan Blaney had an ARP of 4.99 and finished 26th.
Daniel Suarez, who contributed to Blaney getting spun out of contention at the end, had an ARP of 10.53 and finished 28th.
It was especially hurtful for Blaney. Though he picked up enough points to climb to second in the season standings, he remains winless and vulnerable to missing the playoffs. Indy was a great opportunity, but he got obliterated at the end through no fault of his own.
Statistics indicate Ryan Blaney isn't a closer
Diandra Leslie-Pelecky analyzes data for NBC Sports in search of trends not readily apparent from watching races or scouring surface-level statistics.
She points out that Ryan Blaney tends to finish with a flourish. He made the playoffs in 2018 and 2019, and his first wins came in races Nos. 35 and 31, respectively. If he waits that long this season, it could be too late because we could still get to 17 regular-season victors without Blaney being one of them.
On the surface, he's having a solid year, including seven top-five finishes and 10 in the top 10. He's also won three poles and five stages, and his average running position coming into Indianapolis was second only to Chase Elliott.
However, the numbers indicate Blaney isn't a closer.
Leslie-Pelecky made her case before the Indy road course race, and we'll disregard Sunday because of the incredibly messy ending. She analyzed the top eight drivers in average finishing position and their performance over the last 10 percent of the first 21 races this season to determine whether they were net gainers or losers of positions in crunch time.
Chase Elliott led the select group at plus-25, followed by Kyle Busch and Christopher Bell at plus-7 apiece. The other five were in negative territory. The three at the bottom were Martin Truex Jr. (minus-34), Kevin Harvick (minus-21), and Blaney (minus-20).
Granted, it's a single statistic, and some stuff is out of the control of individual drivers in individual races. But the numbers gain value over the course of a long season.
There will be three elimination races in the playoffs and then the Championship 4 in Phoenix. Barring wins that automatically transfer him to next rounds, Blaney will be fighting some competitors desperate to make up places and add points.
He'll either prove he's finally a closer, or he'll go home disappointed.
Like Sportscasting on Facebook. Follow us on Twitter @sportscasting19 and subscribe to our YouTube channel.
Got a question or observation about racing? Sportscasting's John Moriello does a mailbag column each Friday. Write to him at [email protected]