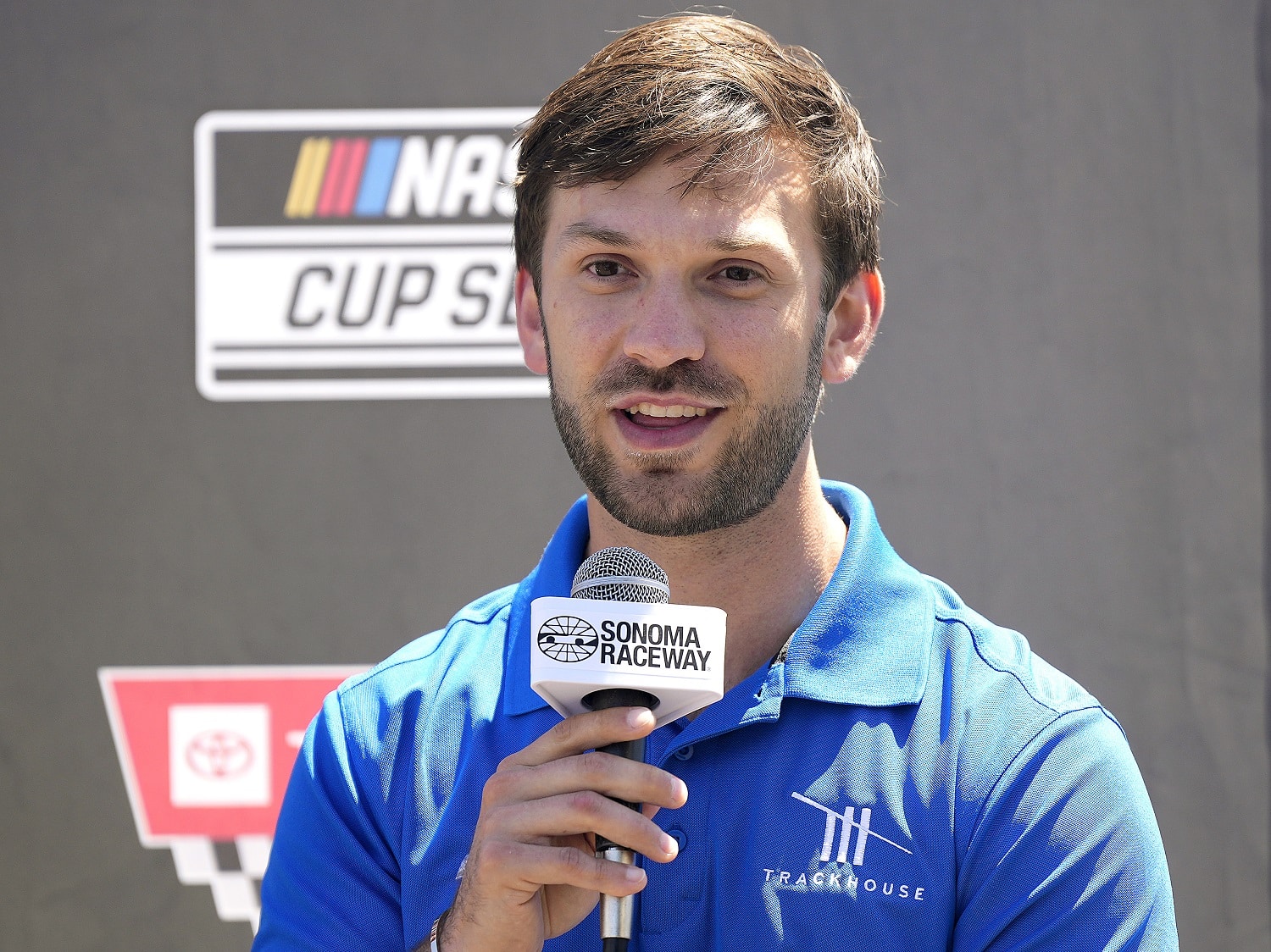 Pitbull Finally Got to Celebrate With Daniel Suarez, and It Was a Blast
Daniel Suarez and Trackhouse Racing co-owner Pitbull finally got to celebrate the driver's victory at Sonoma.
While making money understandably also matters, one of the great joys of owning a team is experiencing the joy of winning. In NASCAR, we frequently see team owners taking part in the celebrations moments after the checkered flag comes down.
Pitbull has been missing out on the fun this year at Trackhouse Racing, where Ross Chastain has triumphed twice, and then Daniel Suarez won at Sonoma heading into the Cup Series' scheduled week off.
On Tuesday, the team tweeted footage from its celebration of Suarez's win, with Pitbull pitching a taco piñata straight to Suarez. The results were outstanding.
A busy Pitbull missed the celebrations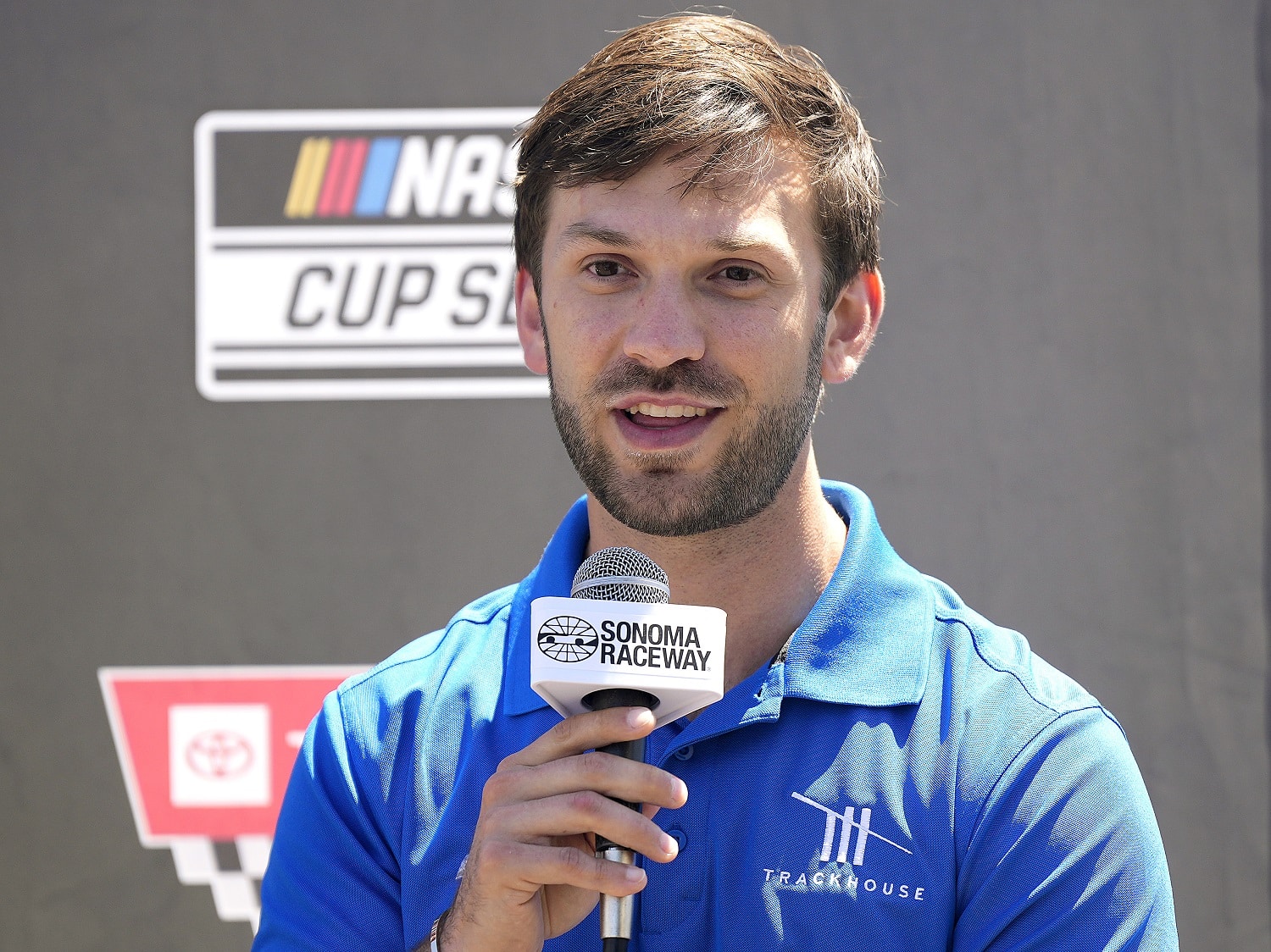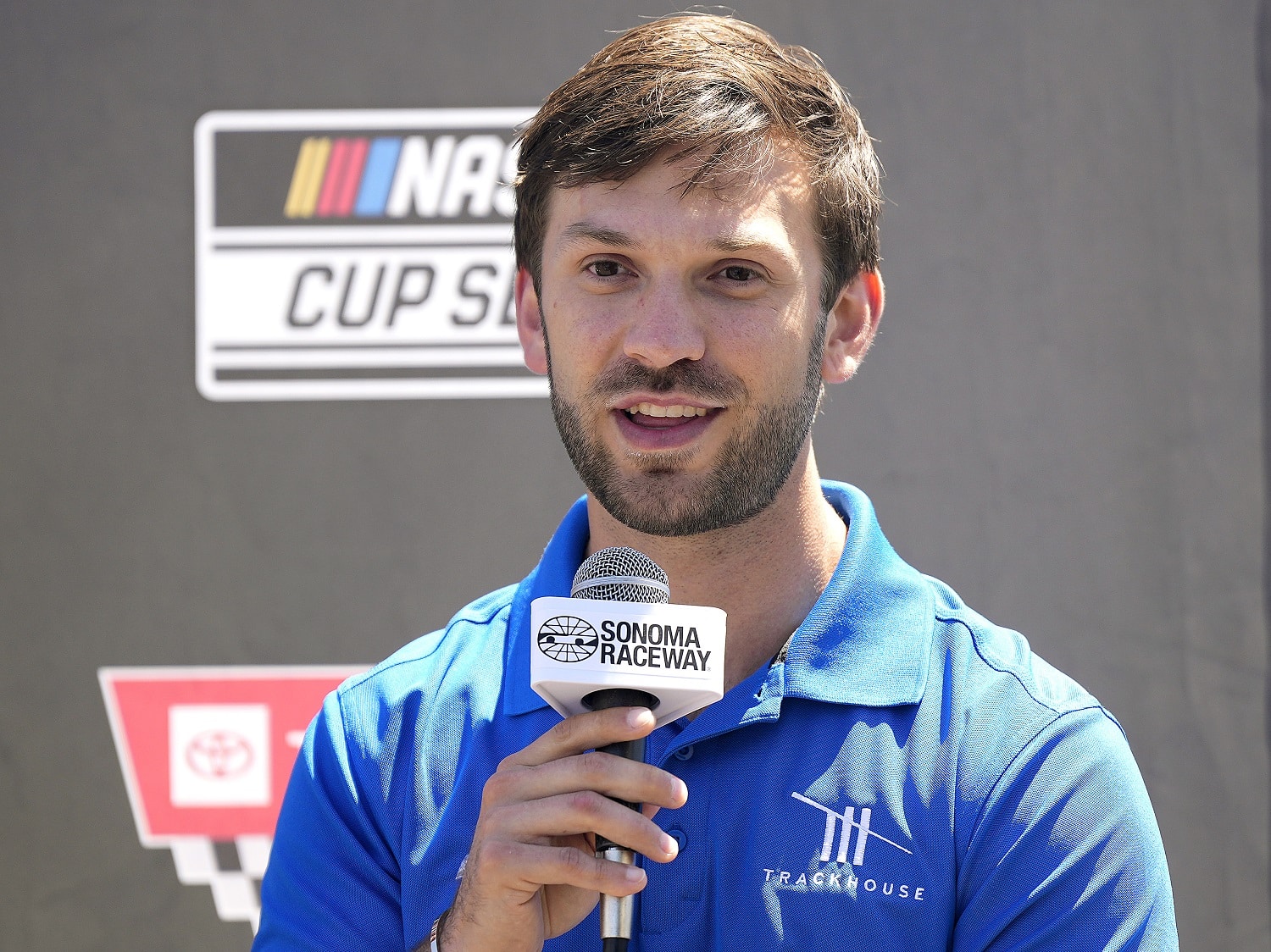 Year 2 of Trackhouse Racing in the NASCAR Cup Series has been a major success by any measure. Ross Chastain scored victories at Circuit of the Americas in March and Talladega in April. Last week was Suarez's turn as he won on the Sonoma road course.
The drivers got creative in their celebrations. Chastain smashed watermelons on the track after each of his wins, and Suarez followed suit by breaking open a taco-style piñata.
In the aftermath of each, Justin Marks offered the winning owner's comments to the media after partaking in the celebrations. That's because acclaimed rapper Pitbull (real name: Armando Perez), Marks' partner at Trackhouse, was fulfilling commitments related to his career and other business interests.
"When Armando said, 'I'm going to be at every race', that was an expression of passion, not scheduling, right?" Marks said at Talladega, according to CBS Sports. "Look, I mean, it's Pitbull, right? He's touring, recording songs."
Well, Pitbull finally caught up with his team at their shop and made up for lost time with Suarez.
Pitbull serves up a piñata to Daniel Suarez
Upon winning at Sonoma, NASCAR Cup Series driver Daniel Suarez cracked open a small taco piñata by throwing it to the ground, which isn't the way we're used to seeing it done.
Sometime since Suarez's victory, Trackhouse co-owner Pitbull stopped by the shop to do it slightly more conventionally. Piñata, meet bat. Pitbull served up the piñata, and Suarez took a mighty swing. The result was candy and money strewn all over the shop floor as the full team looked on.
As they often say, a fun time was had by all.
However, it's back to business this weekend as the Cup Series kicks off the second half of its season in Nashville.
Like Sportscasting on Facebook. Follow us on Twitter @sportscasting19 and subscribe to our YouTube channel.