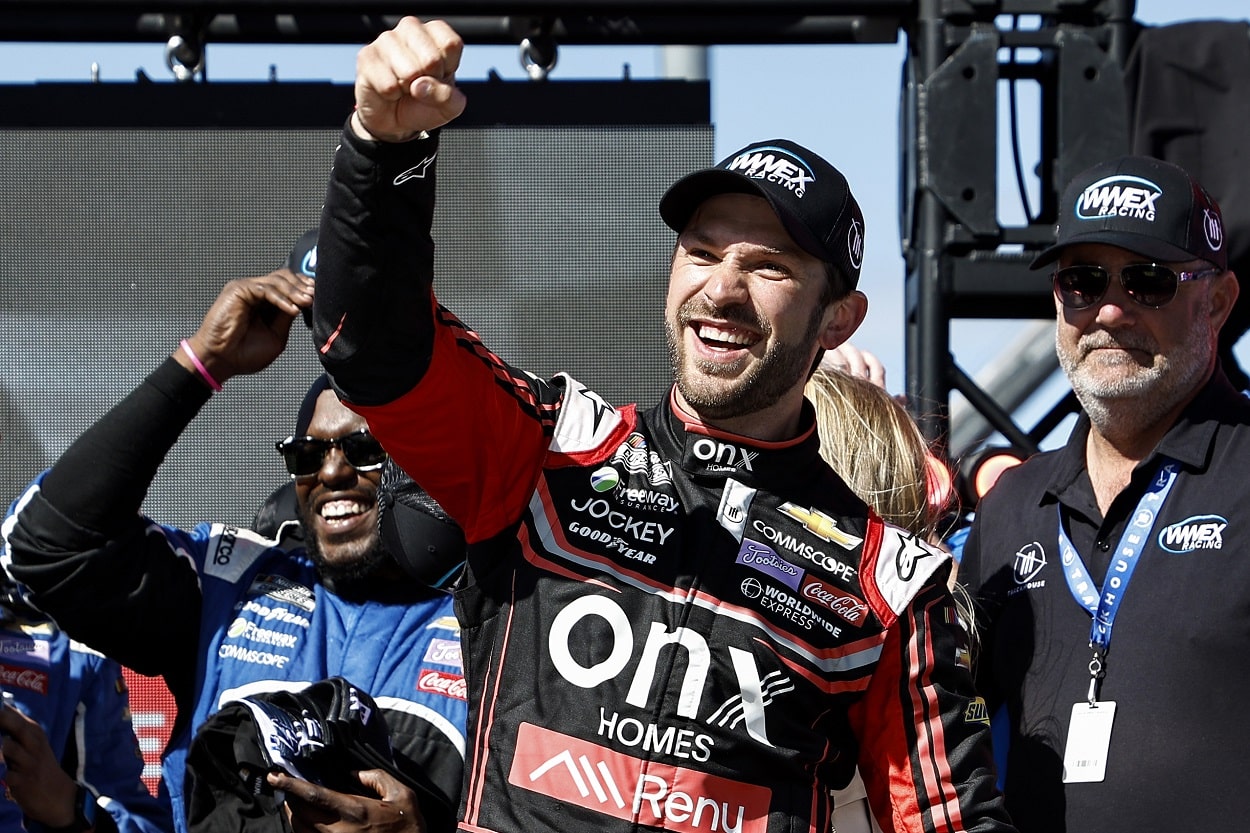 Why Daniel Suarez Is in Prime Position to Shock the NASCAR World
Daniel Suarez could go from missing the NASCAR Playoffs to being regular-season champ in short order.
Daniel Suarez worked long and hard to achieve his first NASCAR Cup Series victory. He had run 194 Cup Series races across six full-time seasons before he crossed the finish line first at Sonoma Raceway, and he now might be poised for a lot more.
Suarez entered the Sonoma race tied for 19th in the points standings and trailed eight other drivers who had yet to win a race this season. A victory was likely Suarez's only ticket to the NASCAR Playoffs, given he was 60 points behind Tyler Reddick for the final playoff spot after the previous week's race at World Wide Technology Raceway near St. Louis.
Daniel Suarez has been held back by inconsistency at times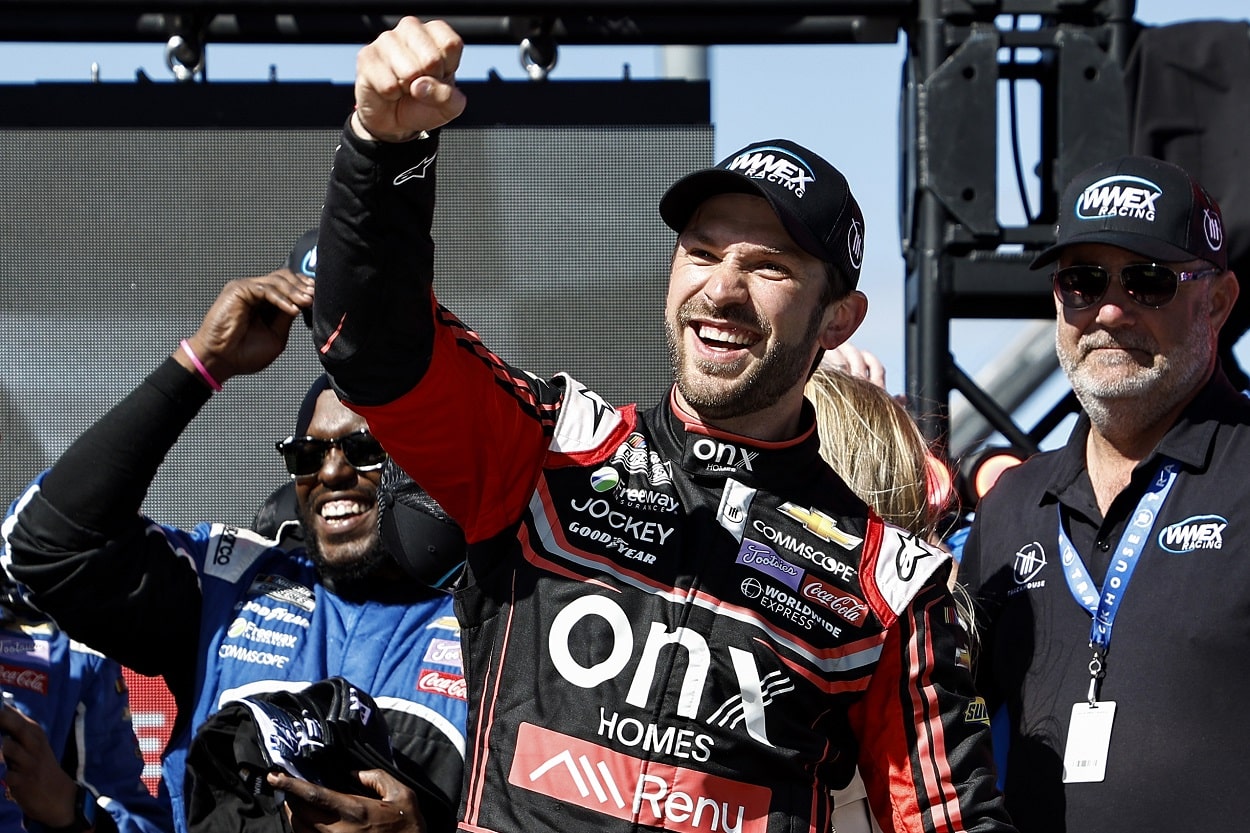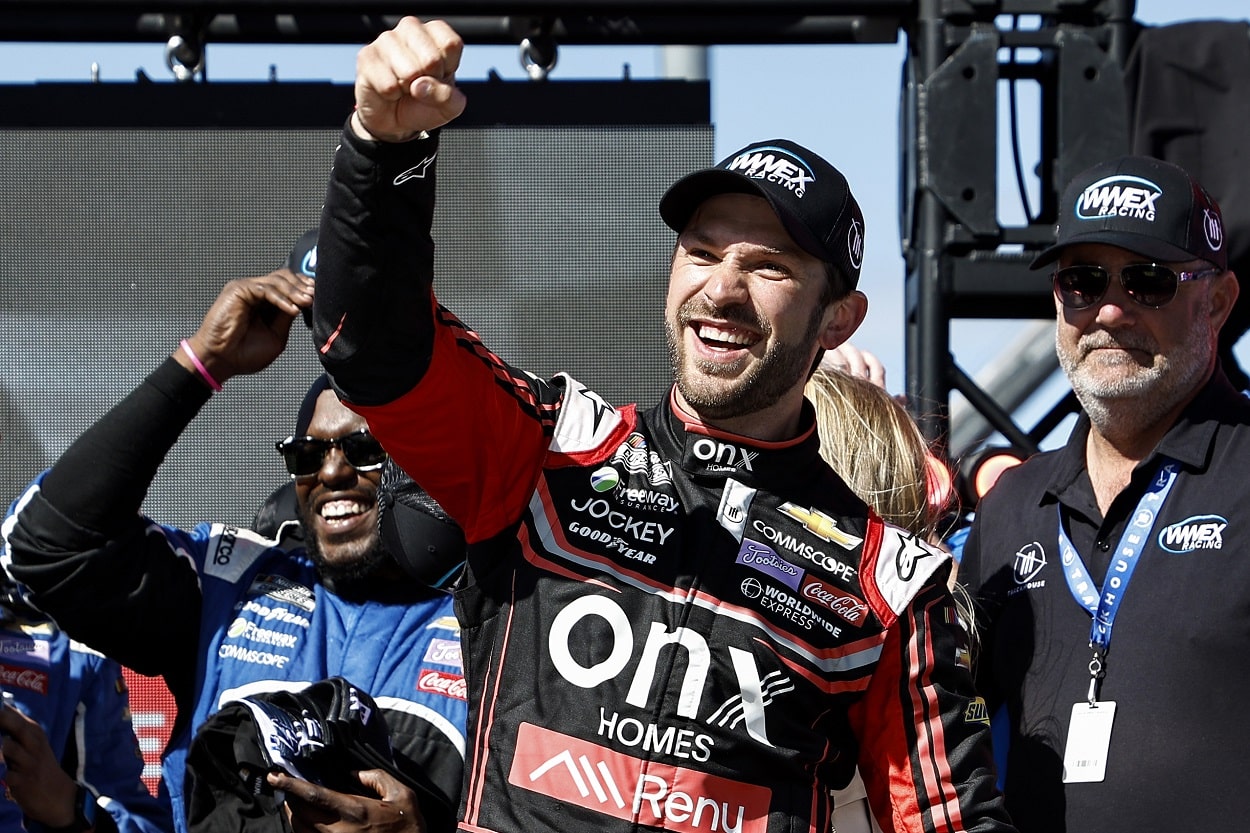 Suarez had come close to his first career Cup Series win several times this season. The 30-year-old finished fourth in the second race of the season at Auto Club Speedway and had three top-10s in the first five races of the year.
He also led the first 15 laps and won Stage 1 of the first road-course race of the season at the Circuit of the Americas in Austin, Texas. He wrecked early in Stage 2 of that race, which relegated him to a 24th-place result in an event that in many ways encapsulated his Cup Series career to that point.
Suarez has shown flashes of brilliance at times. He came up the NASCAR ranks as a developmental driver for Joe Gibbs Racing. He won three pole awards and finished fifth as an Xfinity Series rookie in 2015, and then won three races and the Xfinity championship a year later.
That success earned him the No. 19 seat in the Cup Series for JGR in 2017 after Carl Edwards surprisingly retired at the end of the 2016 season. 
Suarez notched a pair of top-10s in his first five races in the No. 19 car and finished a career-high third with 14 laps led in August of that year at Watkins Glen International road course in upstate New York.
That was his only top-five result of the season, however, and he lasted only one more season at JGR before the organization turned to 2017 Cup Series champion Martin Truex Jr. 
That left Suarez to find a new ride at Stewart-Haas Racing in the No. 41 car, but his results were much the same. He was good but not great, and SHR filled that seat the following year with Cole Custer.
Suarez then floundered in 2020 with the single-car Gaunt Brothers No. 96 team before he caught on with upstart Trackhouse Racing for its debut season in 2021.
His first year at Trackhouse was more in line with his career norms. He led 58 laps and finished fourth in the inaugural Bristol Motor Speedway dirt race, but he tallied only three other top-10s and finished 25th in the points standings.
The rest of the NASCAR Cup Series regular-season schedule shapes up nicely for Suarez
Drivers often get a momentum bump after their first career win, which could be the case for Suarez. He is not merely a road-course ringer but has been somewhat dominant on those tracks this season.
With three more road courses among the final 10 races of the regular season, Suarez could suddenly go from a driver whose postseason hopes had faded to a driver who could enter the playoffs atop the leaderboard with the five bonus points that come along with each victory.
No driver has more than two wins on the season, so Suarez could make up ground quickly if he can win at Road America, the Indianapolis Motor Speedway road course, or Watkins Glen International. In addition, he has a win in the Xfinity Series at Michigan International Speedway, which follows the Indy road course on this year's schedule.
Trackhouse has provided most of the surprises in a season full of them during its second full season in the sport after team owner Justin Marks bought out Chip Ganassi Racing during the offseason. 
Ross Chastain has captured his first two career wins, and at least one Trackhouse car has finished inside the top 10 in 12 of the 16 races this season.
Chastain has made most of the headlines for Trackhouse this season, but things change quickly in this sport, especially in a year with abundant variables in the new Next Gen car model.
It might be Chastain's teammate and original Trackhouse driver Suarez who stuns the NASCAR world in the regular season's second half. He could go from a driver who might not qualify for a chance at the championship to a driver who very well could win it.
In a year as unpredictable as any in recent memory, why not?
Stats courtesy of Racing Reference
Like Sportscasting on Facebook. Follow us on Twitter @sportscasting19 and subscribe to our YouTube channel.