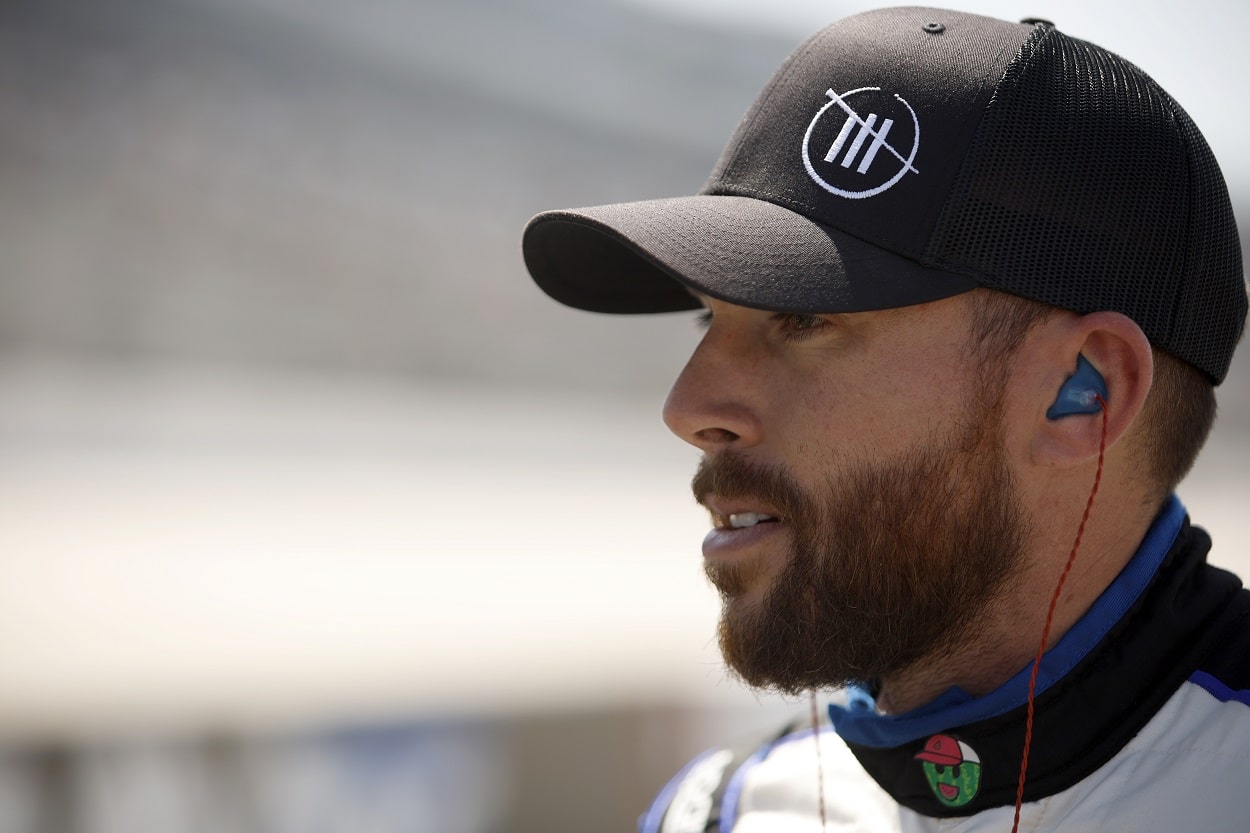 Ross Chastain Is In Danger of Being the NASCAR Cup Series' Version of Ty Gibbs
Ross Chastain is having a breakout season in the NASCAR Cup Series, but at what cost?
Ross Chastain has been the surprise of the 2022 NASCAR Cup Series season and a breath of fresh air for fans who had grown tired of top-team drivers dominating each week. But Chastain could be headed down the same path as Xfinity Series star Ty Gibbs in how his driving style has frustrated fellow competitors.
Ross Chastain is having a breakout season in the NASCAR Cup Series
Chastain, who joined upstart Trackhouse Racing during the offseason, is tied with William Byron of Hendrick Motorsports for the Cup Series lead with two victories on the season. Chastain also leads the series with seven top-five finishes, and his seven top 10s through 11 races are one shy of Kyle Busch and Chase Elliott for most in the series.
Chastain has also more than doubled his previous high of three top-fives in one season, and his next top 10 will match the career-best mark he set a year ago at Chip Ganassi Racing, which Trackhouse bought out at the end of the 2021 season.
The potential problem is the way he has gotten many of those finishes.
Chastain has used bold moves to have success this season
In March, Chastain earned his first career NASCAR Cup Series victory at the Circuit of the Americas road course in Austin. He did so with a last-lap shove from third place to leader A.J. Allmendinger that pushed Allmendinger into Alex Bowman and wrecked them both while Chastain cruised by for the win.
He then won the Cup Series race at Talladega Superspeedway a month later by holding his line on the bottom of the track on the final lap but was only in that position because of a dangerous move he made in the first half of the event.
Chastain and Michael McDowell were about to go a lap down on Lap 53 when he pulled up toward the middle of the track to try to intentionally disrupt the leaders' drafting pack so he could stay in position for the lucky dog and get his lap back on the next caution.
His latest incident came Sunday at Dover Motor Speedway with Martin Truex Jr. The two drivers were running third and fourth, respectively, on the final lap when Chastain squeezed Truex up toward the wall on the backstretch. Truex lost control, spun down the track, and fell to 12th in the final running order.
The typically mild-mannered Truex Jr. uncharacteristically approached Chastain on pit road to have a discussion, presumably about the final lap battle. However, neither driver confirmed the details of their conversation.
So many incidents in a short amount of time combined with a bunch of on-track success sounds eerily similar to how Gibbs began the 2022 Xfinity Series campaign.
Ty Gibbs won a lot, but his aggressive driving eventually led to a fight
After four wins in his first 18 Xfinity races in 2021, Gibbs won three of the first seven Xfinity races in 2022. He bested Noah Gragson on a late-race restart at Las Vegas Motor Speedway, won a superspeedway-style race at Atlanta Motor Speedway, and edged Joe Gibbs Racing teammate John Hunter Nemechek at Richmond Raceway.
On the other side of that success, he wrecked Ryan Sieg early in the Las Vegas race, and Sieg unsuccessfully tried to repay the favor. Nemechek was similarly miffed after the bump-and-run Gibbs gave him on the final lap at Richmond.
"Just got drove through," Nemechek said on pit road after the race. "He didn't even try and make the corner there, but racers never forget. That's for sure."
Things boiled over the following week when JR Motorsports driver Sam Mayer bumped Gibbs out of second place on the final lap at Martinsville Speedway. Gibbs fell to eighth in the last corner and then confronted Mayer on pit road, which led to a fight between the two.
Chastain must be careful to avoid payback later in the season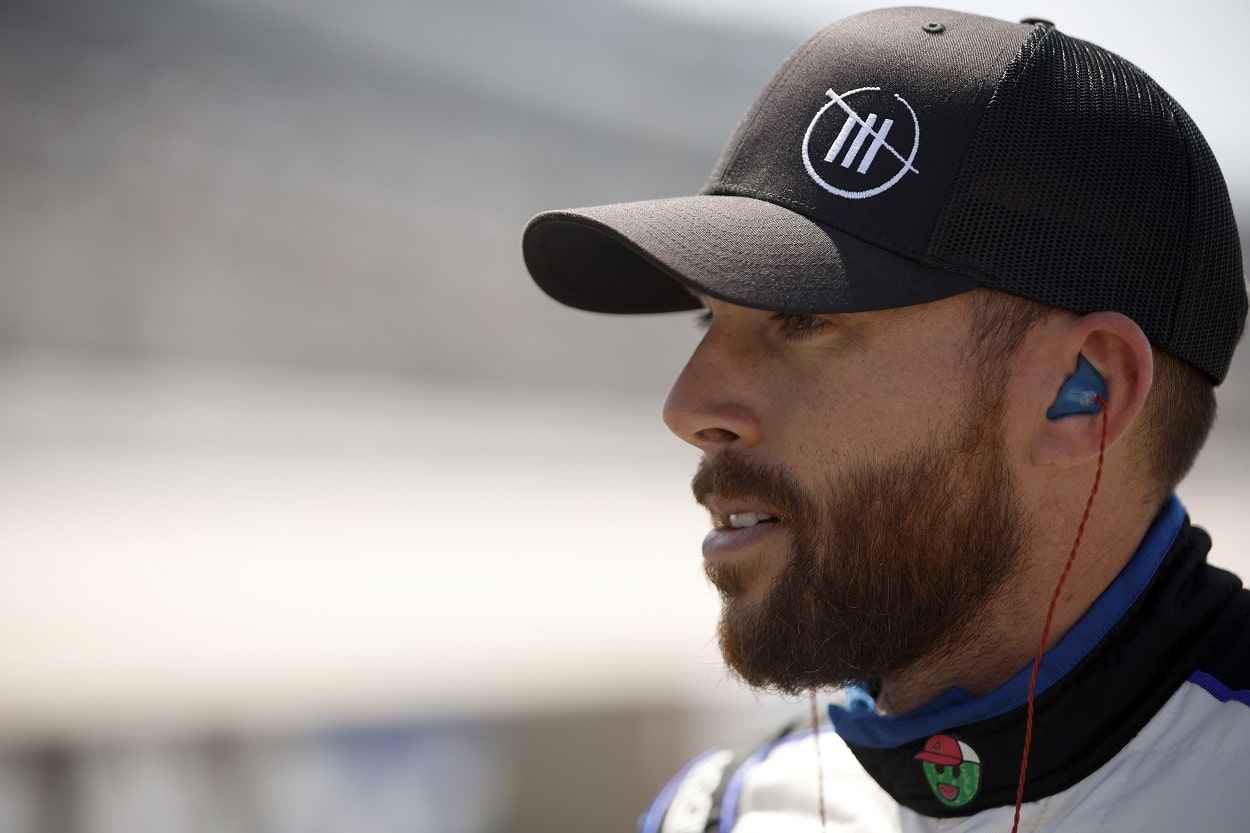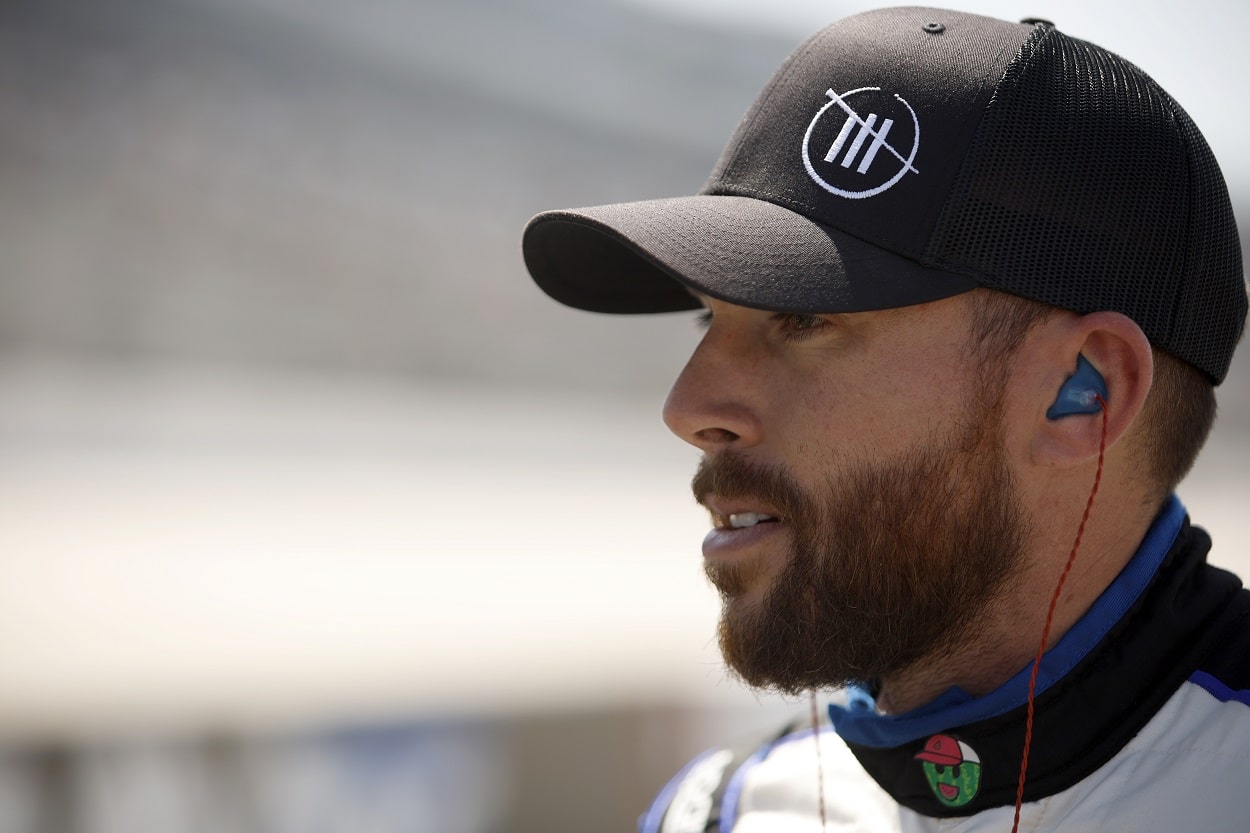 Chastain has been the Cup Series version of Gibbs in terms of success this season. Now he must be vigilant to avoid the blowback Gibbs brought on himself with his earlier aggressive moves.
Chastain doesn't have the silver-spoon label Gibbs does by being team owner Joe Gibbs' grandson, but Chastain will have plenty to lose in the NASCAR Playoffs if a competitor decides it is time to repay some of the bumps he has dished out earlier in the year.
The aggressive moves have helped get Chastain to a point where he is one of the early championship favorites. He now must hope they don't ultimately cost him a chance at this year's title.
All stats courtesy of Racing Reference