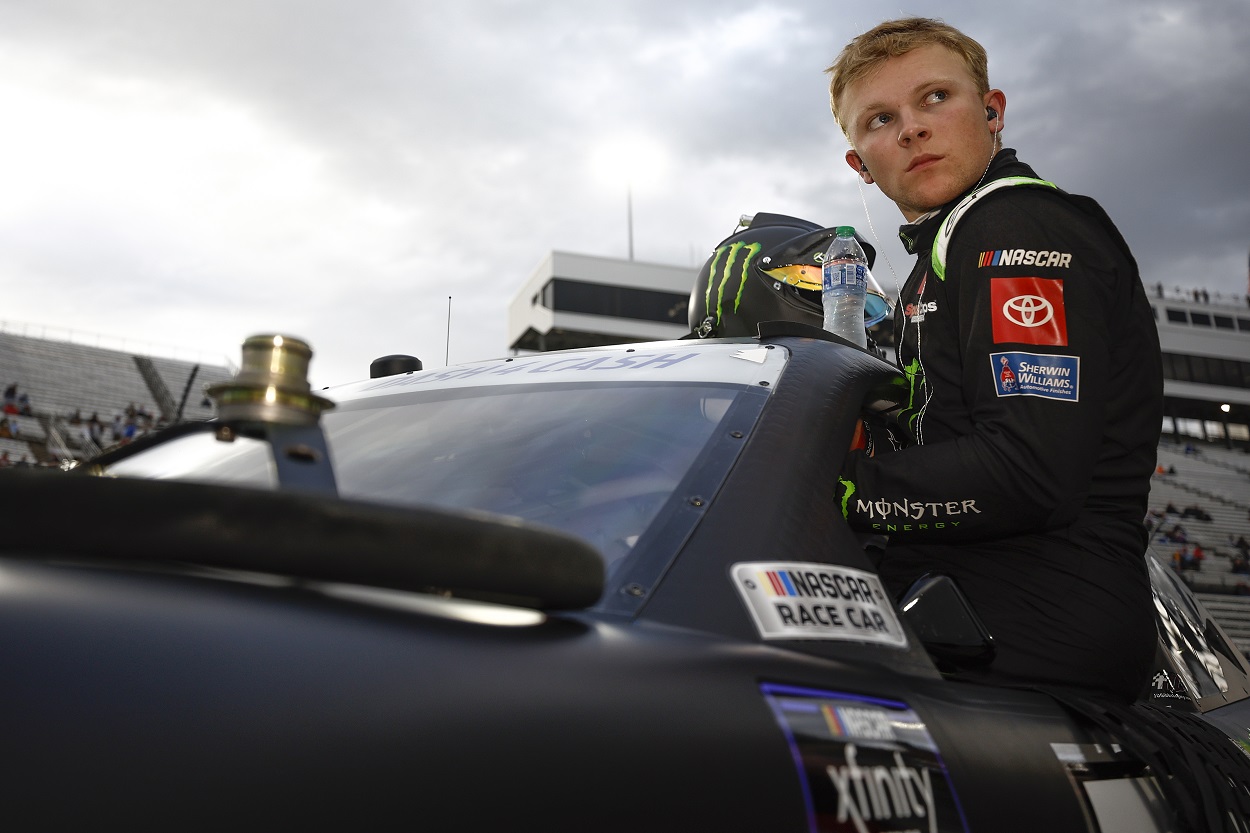 Ty Gibbs Is Winning NASCAR Races at an Incredible Pace — But at What Cost?
Ty Gibbs has already picked up several NASCAR victories, but there's some controversy surrounding them.
Ty Gibbs has had one of the more remarkable starts to a racing career of any driver who has ever lined up for a NASCAR race. He has won nearly 37% of the races he has entered in a NASCAR-affiliated event, but he has also begun to earn a reputation that could make his climb through the ranks more difficult.
Gibbs, 19, currently drives the No. 54 car in the Xfinity Series for Joe Gibbs Racing, which is owned by his grandfather Joe Gibbs. He has won four times in 18 career Xfinity starts and has a series-high three wins in the first seven races of 2022. However, the method he has used to get those wins has caused some tension between him and his competitors.
Ty Gibbs has used an aggressive approach to fight for Xfinity Series wins
Most recently, Ty Gibbs battled part-time teammate John Hunter Nemechek in the No. 18 car for the checkered flag Saturday at Richmond Raceway. Gibbs and Nemechek were the only two drivers to lead throughout the race, and the final run turned into a duel between the two Toyotas.
Nemechek made a clean pass for the lead with four laps to go, but Gibbs caught him back on the final lap. Gibbs pushed Nemechek through Turns 1 and 2 and then ran Nemechek up the track in Turn 3 to take the lead.
Nemechek was not pleased.
"Just got drove through," Nemechek said on pit road after the race. "He didn't even try and make the corner there, but racers never forget. That's for sure."
Gibbs himself admitted after the race he is now in a position to receive retaliation.
"I definitely deserve one back, but we're racing for wins, and they are hard to come by, so you have to take it," Gibbs said. "Short-track racing."
Gibbs also had controversy surround his early-season Las Vegas win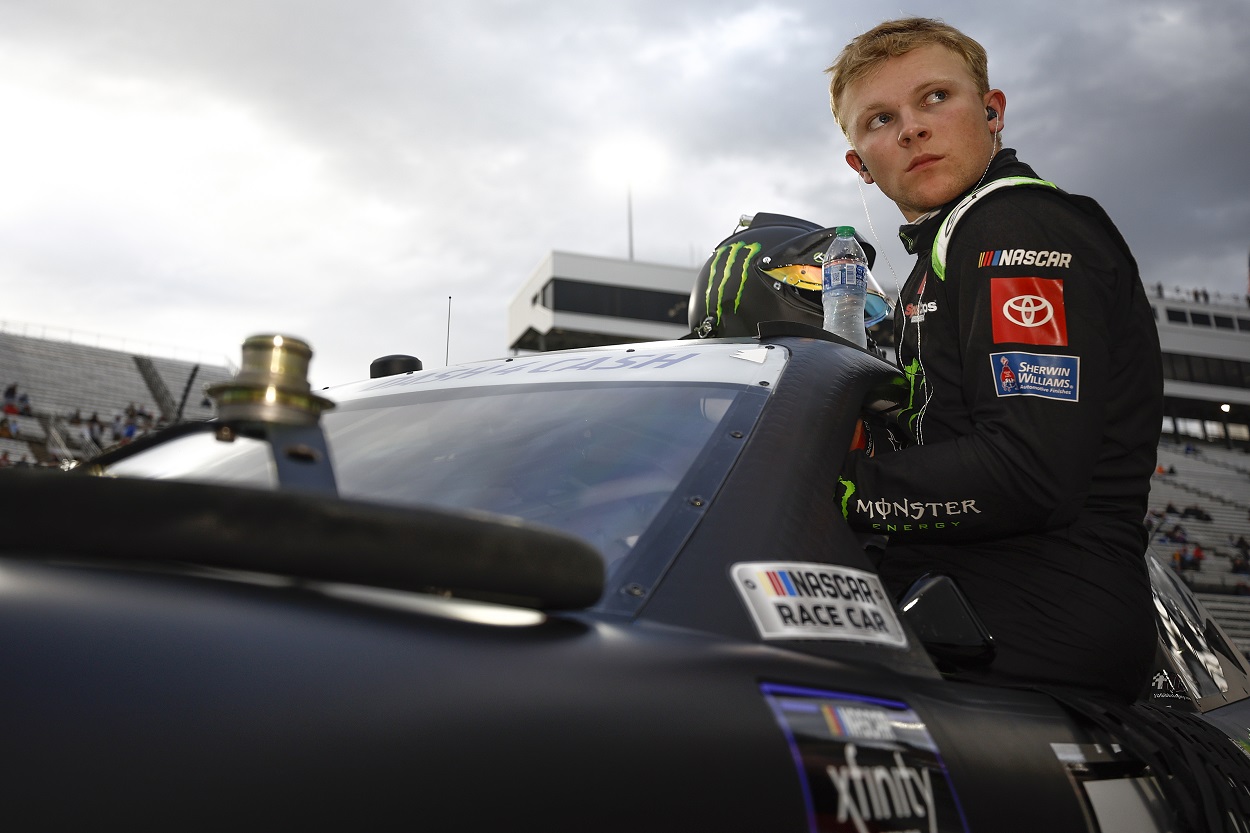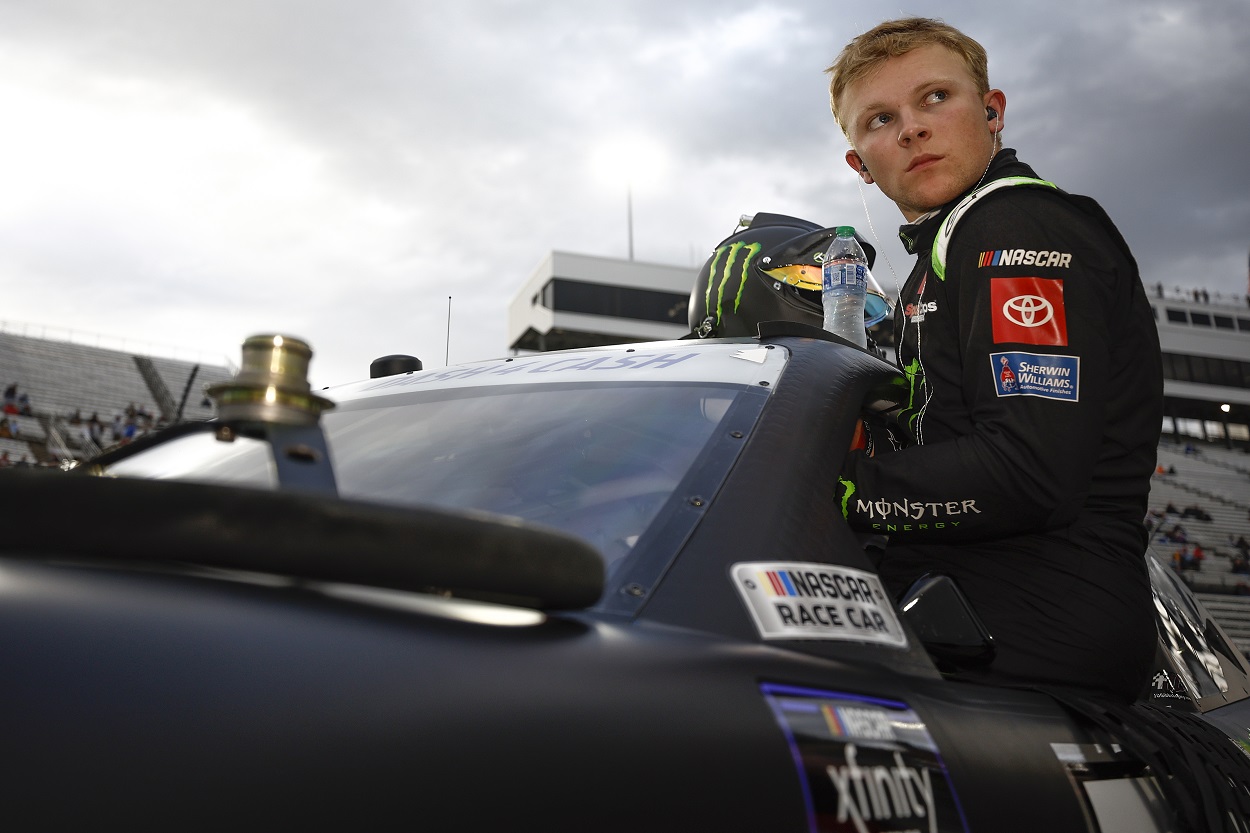 Gibbs won his second race of the season on March 19 in a superspeedway-style event at Atlanta Motor Speedway, but his first win of the year two weeks prior at Las Vegas Motor Speedway also drew attention for his racing conduct.
Ryan Sieg spun into the wall in Turn 4 on Lap 3 of that race when Gibbs drove up behind Sieg and took the air off of his rear spoiler to get him loose.
"He knows what he's doing," Sieg said during a rain delay 19 laps into the race. "He's got the best car in the garage, and then he just races you not very smart early in Lap 10. … He definitely has probably got to learn his lesson, if you know what I mean."
Sieg attempted to wreck Gibbs later in the race and missed. Still, jealousy over the quality of cars Gibbs has at his disposal because of his family heritage is similar to what several current Cup Series drivers have experienced.
Dillon brothers also endured silver-spoon accusations
Austin and Ty Dillon have both raced in at least one of NASCAR's national touring series for over a decade and are now full-time Cup Series drivers, but they had bumps. Many of those incidents were because, like Gibbs, they drove for teams owned by their grandfather Richard Childress.
The issue came to a head in a Truck race in October 2013 at Martinsville Speedway when then-Richard Childress Racing Cup Series driver Kevin Harvick and Ty Dillon tangled.
"The (No.) 3 (truck of Dillon) just dumped me," Harvick said. "(That's) exactly the reason I'm leaving RCR, because you've got those kids coming up that have got no respect for what they do in this sport and they've had everything fed to them with a spoon. … It's just a shame you have to get taken out by some rich kid like that."
Joey Logano also battled adversity because of substantial praise
Former Cup Series champion Joey Logano, who recently called out Ty Gibbs, didn't drive for a family member, but fellow drivers believed he came from a privileged background that former driver Mark Martin gave Logano rave reviews when Logano was just 12 years old. Two-time Xfinity Series champion Randy Lajoie gave him the nickname "Sliced Bread" because he thought Logano was the best thing since sliced bread.
All of that support made life on the racetrack more difficult for Logano early in his career as competitors regularly pushed Logano and drove aggressively to test the claims about Logano's driving ability.
Logano persevered through those trials and eventually became the 2015 Daytona 500 champion and 2018 Cup Series champion. Given his penchant for aggressive driving, Gibbs might have to endure a similar path to succeed at the next level.
All stats courtesy of Racing Reference