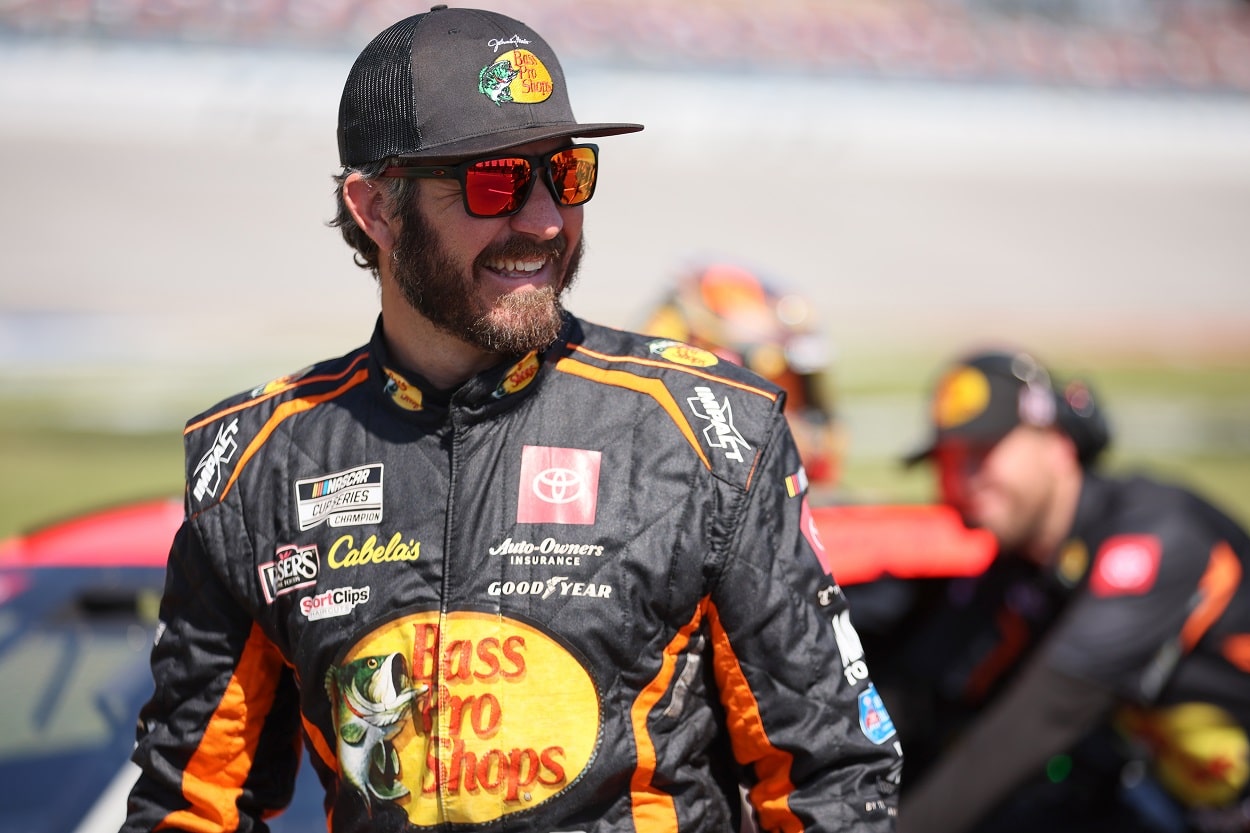 Martin Truex Jr. Showed Aggression at Dover That Could Be Useful in NASCAR Playoffs
Aggressive driving like he did at Dover could help Martin Truex Jr. in the NASCAR Cup Series Playoffs.
Martin Truex Jr. has won nearly everything there is to win throughout his more than two decades as a NASCAR driver, yet he could have even more wins and championships had he reacted more like he did Sunday at Dover Motor Speedway.
Truex Jr. spent much of the race near the front of the field. He had an average running position of sixth and had closed in on third-place Ross Chastain by the final lap. As Truex Jr. approached, Chastain moved high on the backstretch, squeezing Truex Jr. toward the wall. Truex Jr. then lost control of his No. 19 Toyota as he tried to avoid the potential wreck and spun down the track himself.
Truex Jr. ended up 12th while Chastain finished third, but Truex Jr. made an uncharacteristic decision to confront Chastain on pit road after the race about the last-lap scuffle. The conversation was tame from all appearances. Neither driver provided an explanation besides a Chastain joke about how they were talking about going fishing.
Martin Truex Jr. is known as a driver who doesn't execute payback
Still, Truex Jr. has developed a reputation as one of the cleanest drivers in the sport. He has rarely, if ever, met another driver on pit road after a race to address an issue from the recently completed race.
He has given some heated post-race interviews, to be sure, but hasn't ever carried out any threats.
Perhaps his most famous example came in 2018 when Joey Logano moved Truex Jr. up the track in Turn 3 on the final lap of the Martinsville playoff race. The victory advanced Logano into the Championship 4, but Truex Jr. vowed he wouldn't let Logano win the title.
"He may have won the battle, but he ain't winning the damn war," Truex Jr. said of Logano in his post-race interview.
Both drivers made it to Homestead-Miami Speedway with a chance to win the title three weeks later, and Truex Jr. was in position to return the favor to Logano as the eventual 2018 champ made his pass of Truex Jr. for the lead with 12 laps to go. Truex Jr. fell in behind Logano and could have pushed him deep into the next corner, but he restrained himself to finish second in both the race and championship battle.
Truex Jr. has had several other incidents from earlier in his career with the likes of now-teammate Kyle Busch and even Mike Wallace in an Xfinity Series race in 2005 at Richmond Raceway. He walked back onto the track and acted as if he might throw his helmet both times but eventually turned around and headed back to the safety workers.
Respectful driving has served Truex Jr. well throughout his career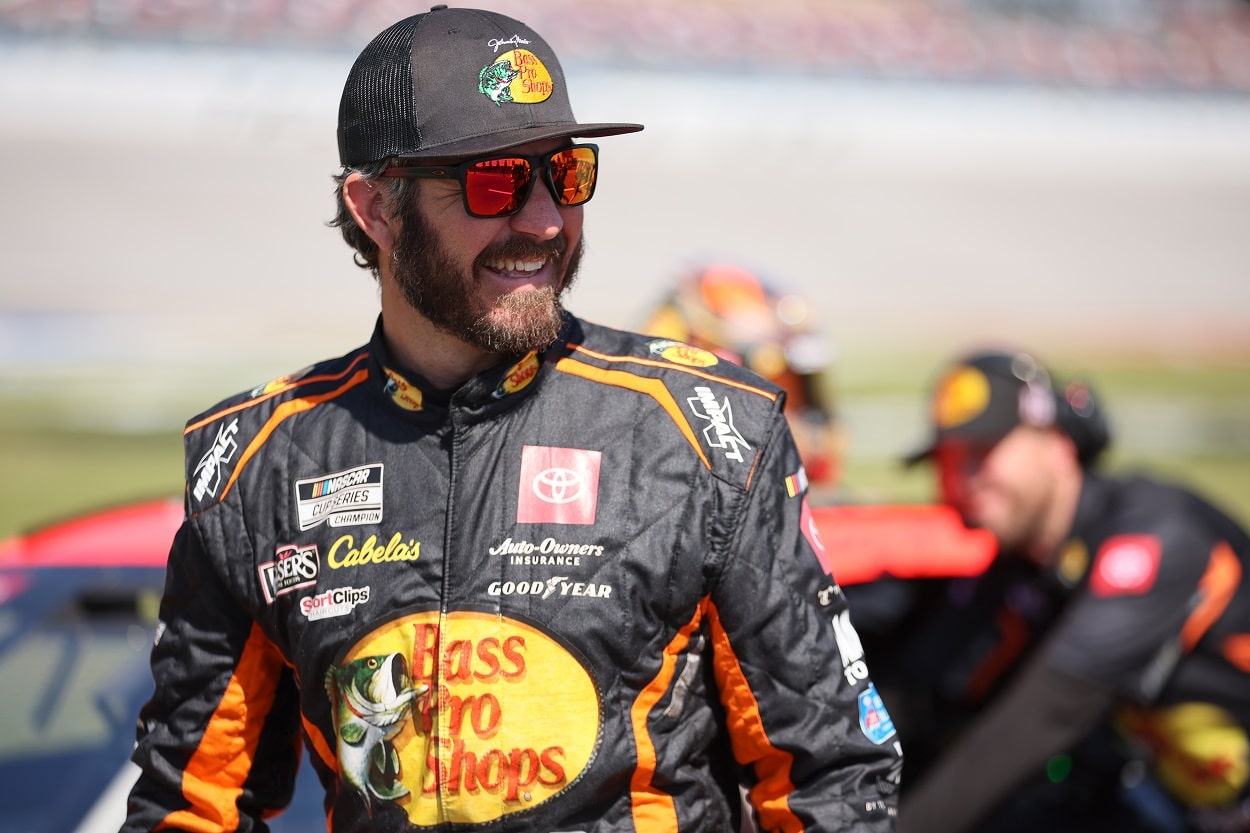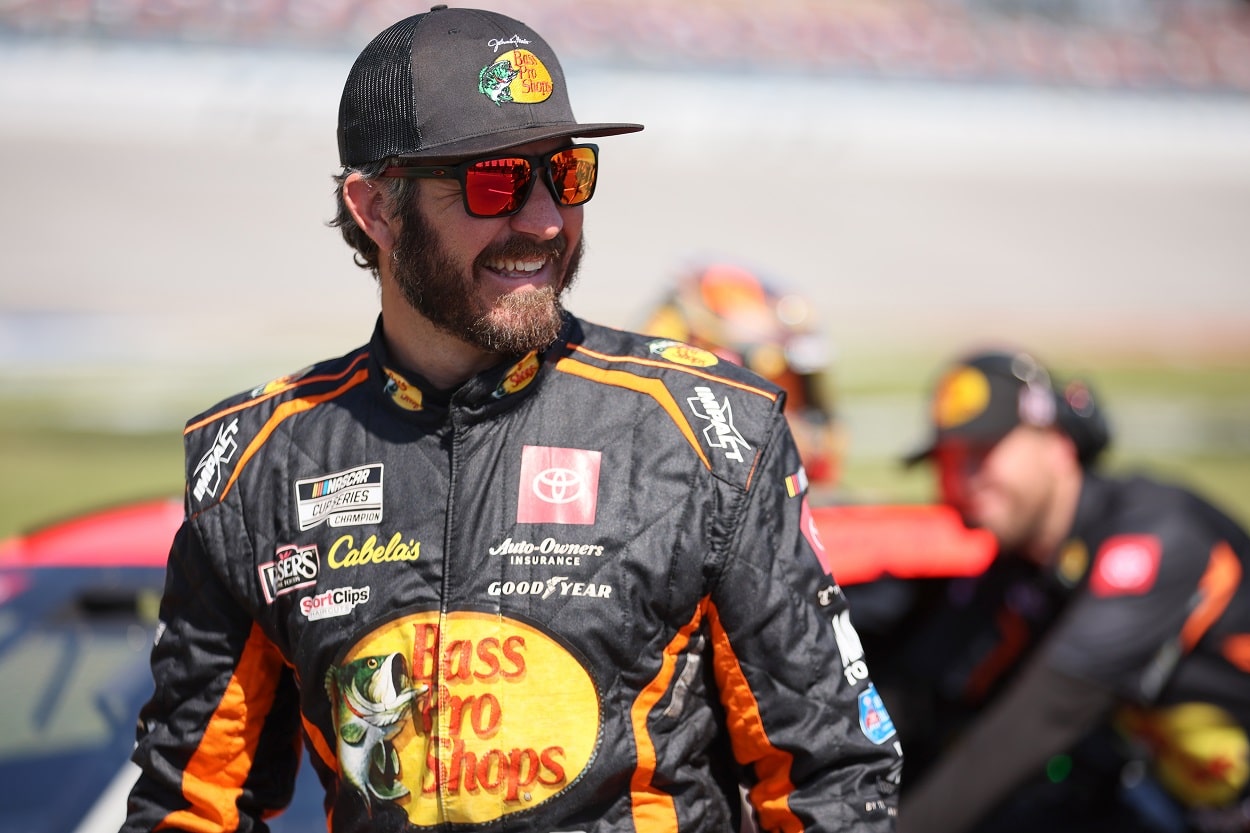 The lack of payback may have cost Truex Jr. a second consecutive championship with the runner-up result in 2018 after his title run the year before, but his clean driving style has also helped him win plenty of races and championships.
Truex Jr. has 31 wins in the NASCAR Cup Series, ranking sixth among active drivers and 28th all-time. He also has 45 wins combined across all three NASCAR national touring series, which ranks 14th among the 39 drivers to have won at least one race at each level.
He also won back-to-back Xfinity Series championships in his only two full-time seasons in the series in 2004-05. He won his lone Cup Series title in 2017 in the No. 78 car for Furniture Row Racing that highlighted a four-year stretch from 2015-18 in which he won 17 races, including crown jewel events such as the Coca-Cola 600 at Charlotte Motor Speedway and the Southern 500 at Darlington Raceway in 2016.
Truex Jr. will likely be in contention at the end of the season again this year. He currently sits seventh in the points standings and has the second-most points among drivers without a win, behind only Ryan Blaney.
A win will likely come at some point before the NASCAR Playoffs, but it often takes at least one victory in the playoffs to reach the Championship 4. Truex also has only three playoff points so far, which would place him toward the bottom of the playoff standings once the final 10 races commence.
Truex Jr. might have to break character and force his way to the front to make up the playoff points difference, even if it requires a pit-road confrontation after the checkered flag is waved.
All stats courtesy of Racing Reference