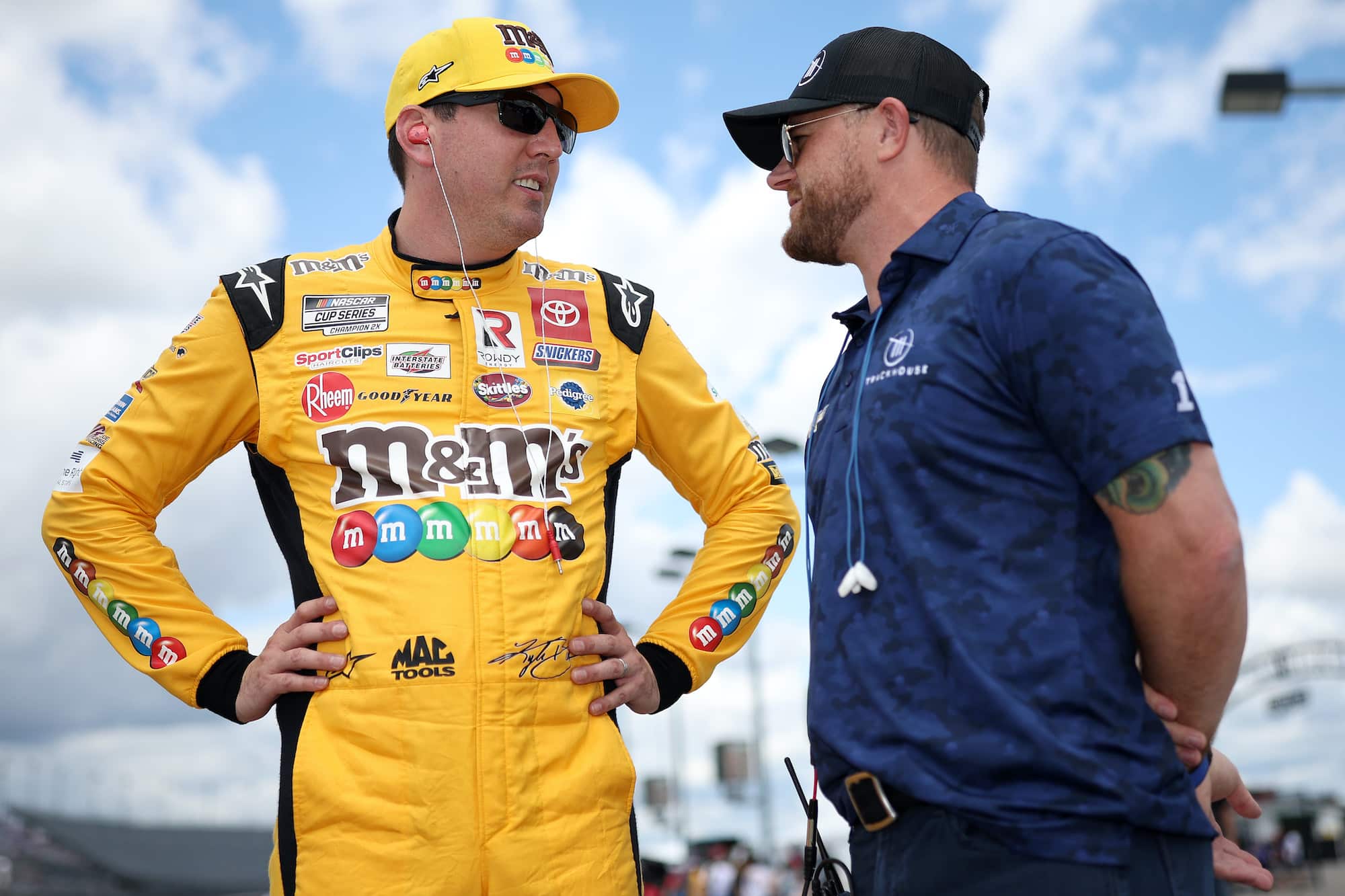 Trackhouse Racing Co-Owner Justin Marks Throws Shade at Kyle Busch During Q&A With Fans
Justin Marks responded to questions from fans in an online Q&A, and in one answer threw shade at Kyle Busch for his behavior.
Justin Marks has made his mark on the NASCAR Cup Series in 2022. Trackhouse Racing has undeniably been the top story this year, with Ross Chastain earning a couple of victories and both he and teammate Daniel Suarez in contention for several others. 
This week the team co-owner participated in an "Ask Me Anything" Q&A on NASCAR on Reddit and addressed a variety of topics, including how he and Pitbull came together, what he sees for the future of his team, and who his favorite driver was growing up (Jeff Gordon). He was also asked how he's been able to get so many new companies to join the sport while Kyle Busch has struggled in finding sponsorship. His answer raised a few eyebrows. 
Justin Marks provides a variety of interesting answers to fan questions
When a notable NASCAR figure like Justin Marks agrees to do an AMA, they know there will be a range of questions covering their past, present, and future. For Marks, there were several questions about his past, including his racing days in the Xfinity Series. And naturally, there were a lot of questions about his second-year team.
Multiple fans asked about Project 91, which was announced last week and will feature former Formula 1 driver and 2007 champion Kimi Raikkonen competing in a one-off this year at Watkins Glen in August.
One of the most often asked questions was who did Marks plan on driving that car in future races. 
"I'd love to have Valentino Rossi or Lewis Hamilton or Daniel Ricciardo," he wrote. 
When asked who his dream target is, he had one word, "Hamilton." 
Marks throws shade at Kyle Busch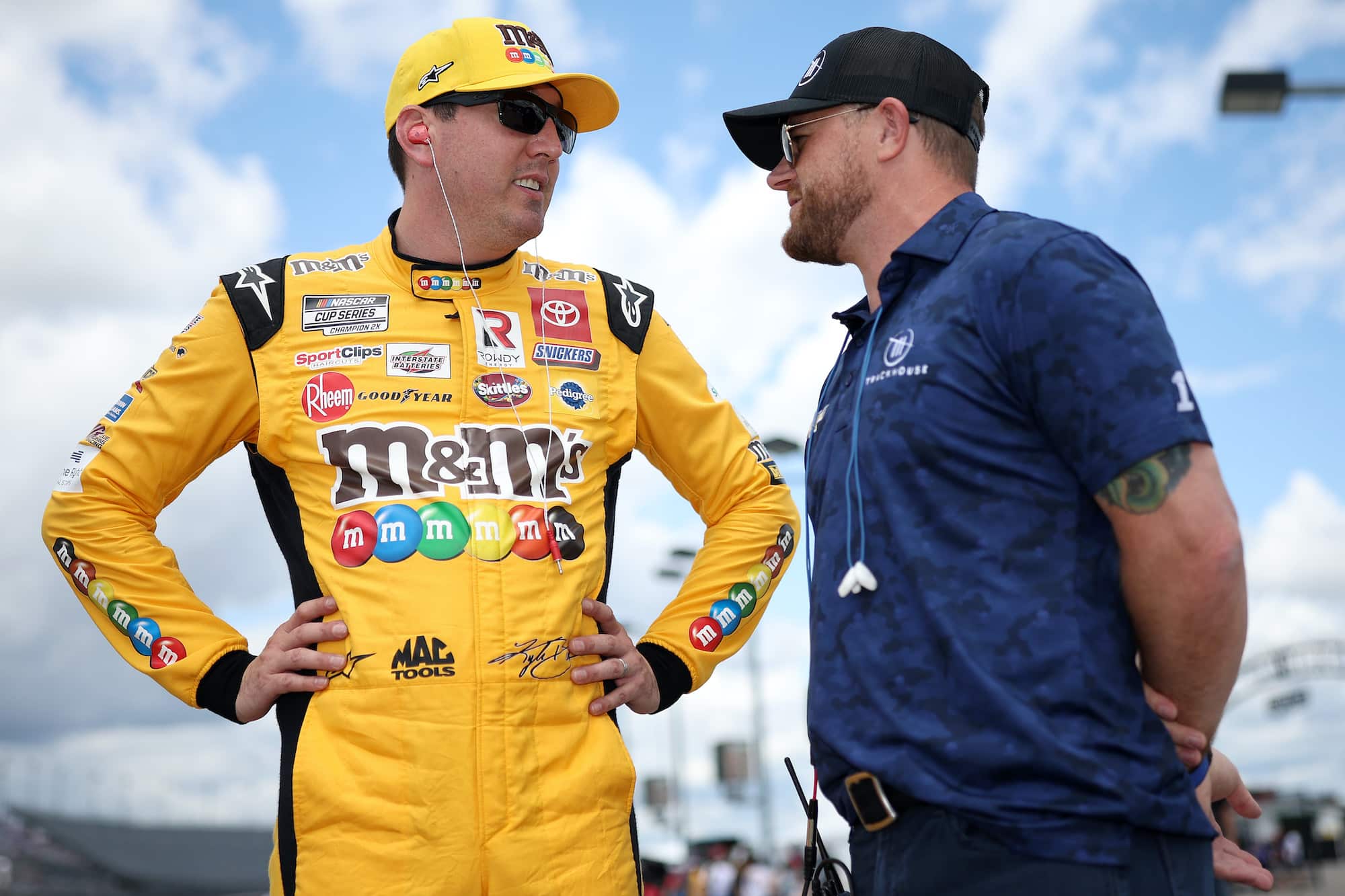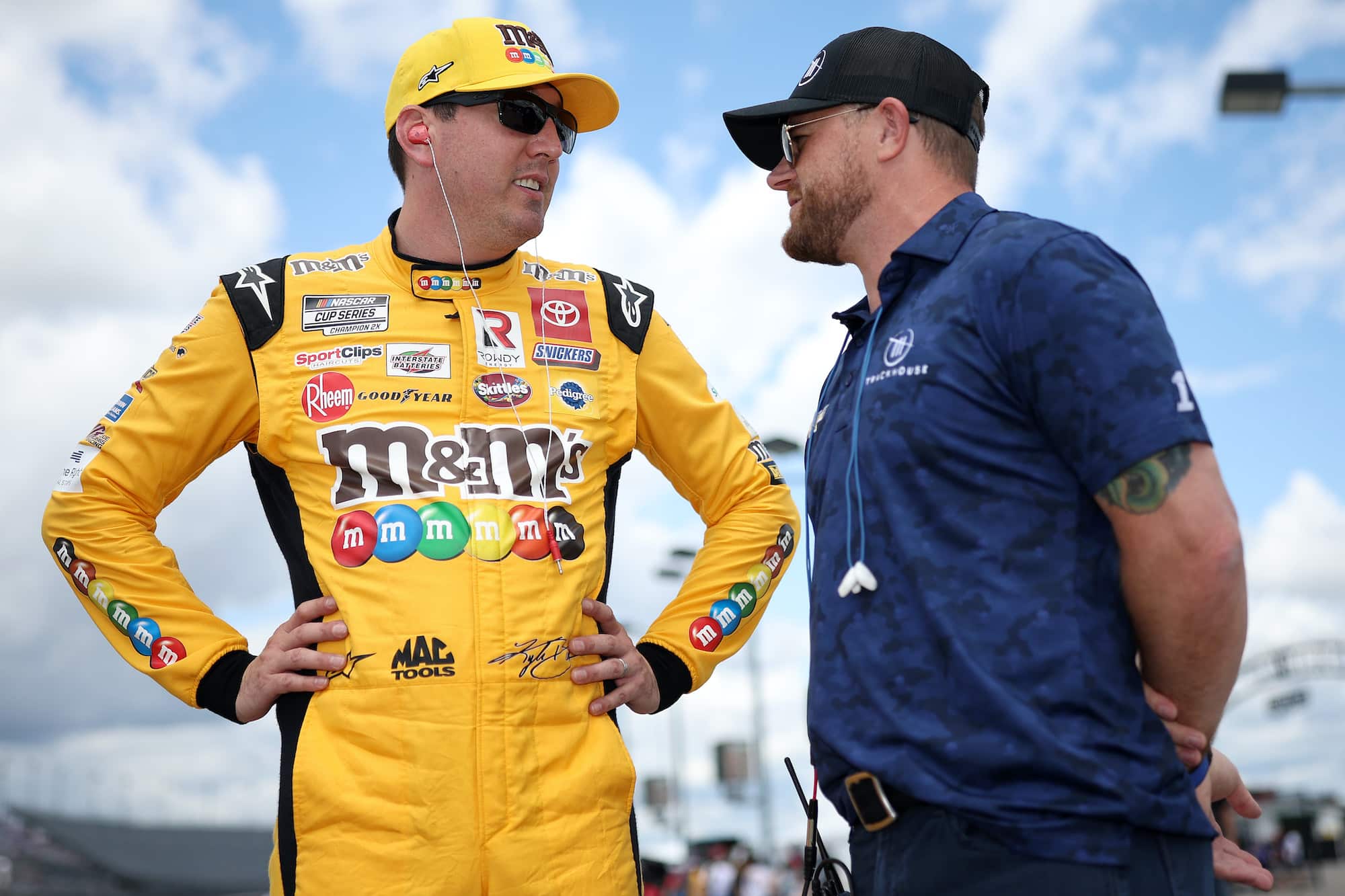 Justin Marks has come into the Cup Series as an owner in the last two years and, by his own admission, tried to be disruptive. He's done just that in 2022 becoming the little team that could, not only winning races, but bringing on board big-name brands like Jockey, who not only see his vision but want to be a part of it. 
During the AMA, one fan asked him how he's been able to bring on these new sponsors while Kyle Busch has struggled to replace M&M's, which announced it was leaving the sport after 2022. The 41-year-old provided an interesting answer and one that took a low-key shot at the two-time Cup Series champion.
"We run an efficient organization so our cost is lower," he wrote. "Plus, companies resonate with our humility, positivity, and love of the sport."
His comments are on the mark
Everyone has seen the on-track performance numbers. Joe Gibbs Racing and its four-car stable has three wins compared to the Trackhouse two-car team and its two wins, both by Ross Chastain. While Marks' comment was specific to his organization running efficiently, Denny Hamlin has admitted in the past how JGR has an unlimited budget, and he can ask for anything, and it will be provided to the team. 
Marks' remarks about humility, positivity, and love of the sport were certainly directed at Busch, whose negativity is notorious and comes out in various forms, including criticizing his team over the radio during races when he's running upfront or storming away from his car and leaving it in the middle of pit road.  
Justin Marks is a young owner in NASCAR, like Hamlin, who isn't afraid of change and wants to elevate the sport and take it to another level. In less than two full seasons, finding the level of success Trackhouse has in such a short time has certainly got the attention of everyone involved in NASCAR from the garage to the marketers all the way up to the top executives. 
If Marks and Trackhouse continue trending in this same direction it will not only be good for the team but the sport as a whole.
[Correction: A previous version of this article referred to Hanes rather than Jockey as a sponsor of Trackhouse Racing.]
Like Sportscasting on Facebook. Follow us on Twitter @sportscasting19 and subscribe to our YouTube channel.