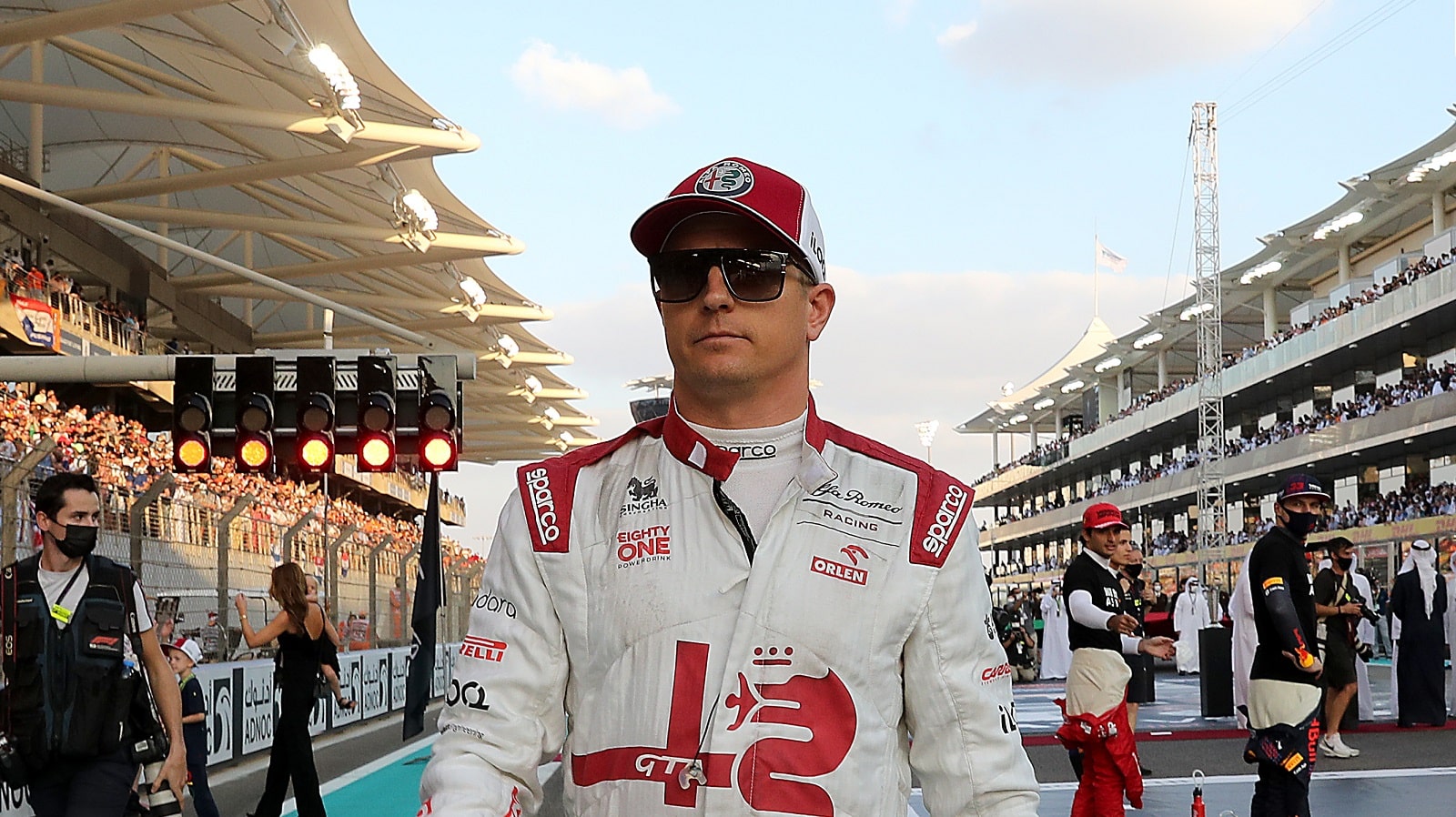 Can Kimi Raikkonen Win NASCAR Rookie of the Year With 1 Appearance?
Kimi Raikkonen will race at Watkins Glen on Aug. 21 as part of Project 91, a NASCAR Cup Series initiative by Trackhouse Racing.
There are three absolute certainties about Kimi Raikkonen's scheduled NASCAR Cup Series debut this summer.
Trackhouse Racing will put the 2007 Formula 1 champion in an absolutely top-notch car. Justin Marks has shown no inclination to screw around while assembling his team, and he won't start here.
Raikkonen will drive the hell out of the car while relishing another opportunity to race at Watkins Glen, an iconic venue until financial issues took the upstate New York circuit off the schedule long before he reached Formula 1.
Raikkonen's stream-of-consciousness commentary over the team radio needs to be preserved, packaged as a CD, and nominated for a Grammy Award for best spoken-word recording.
No, suiting up for one race will not qualify the 42-year-old from Finland for Rookie of the Year honors, regardless of where he places. But Raikkonen will be fascinating to watch as Trackhouse launches an experiment that can raise NASCAR's profile in the racing world even as Cup Series regulars have plenty at stake in the next-to-last race of the regular season.
Trackhouse Racing and Kimi Raikkonen are taking this seriously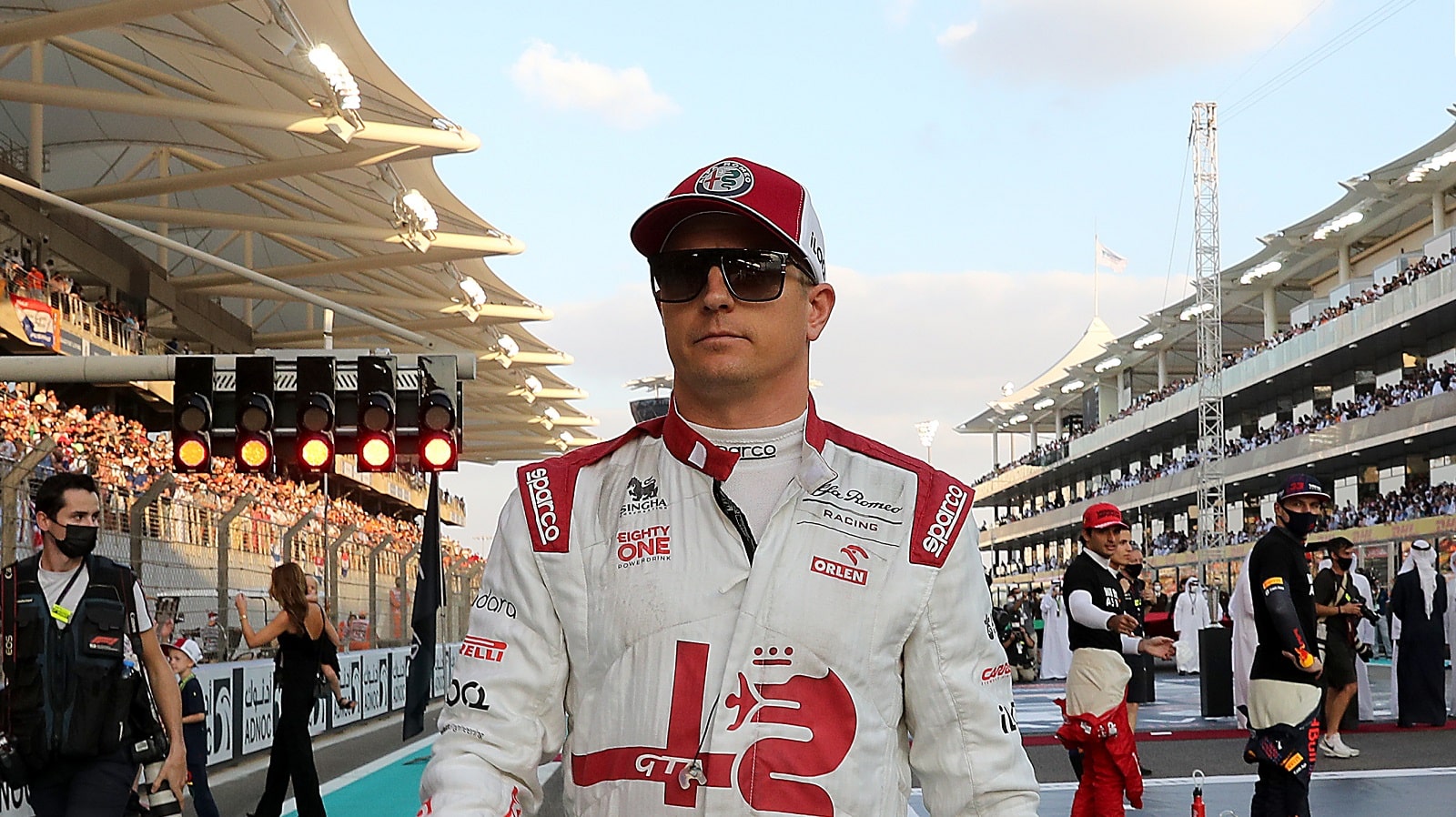 When Kimi Raikkonen retired from Formula 1 competition at the end of last season, almost no one expected him to step away from racing completely, and the offers started materializing as soon as he made his announcement.
Of all the pitches that came his way, the one that caught Raikkonen's eye was the Project 91 initiative by Trackhouse Racing co-owners Justin Marks and rapper Pitbull. The team already runs full-time NASCAR Cup Series cars for Daniel Suarez and Ross Chastain, and the No. 91 Chevy becomes a part-time ride earmarked to showcase a cast of international stars.
"I truly believe the Next Gen car represents an opportunity for NASCAR to enter the global professional motorsport conversation," Marks said, according to Motorsport.
The more he looked at the pitch, the more Raikkonen realized he didn't want to do it as a lark. Trackhouse would have unveiled Project 91 sooner, but the driver turned down other race dates to give himself time to prepare for Watkins Glen on Aug. 21.
"At first, I wasn't looking at it in a very serious way, but lately we had more talks about it — how would it work, where the race would be and all sorts of other things — and it all made sense for me," he said, according to Racer.com.
Kimi Raikkonen has built an impeccable racing resume
Finnish Formula 1 hero Kimi Raikkonen presumably is the first of many international stars Trackhouse Racing will pursue for Project 91. Scheduling would be an issue for active Formula 1 drivers like Daniel Ricciardo, though Lewis Hamilton could have time on his hands as early as next spring. Pato O'Ward, an IndyCar driver with F1 ambitions, would be another intriguing candidate.
Nevertheless, Raikkonen is a great place to start. "The Iceman" drove for numerous Formula 1 teams but reached the pinnacle by capturing the World Drivers' Championship with Scuderia Ferrari in 2007. He logged 21 career victories and more than 100 podium finishes, succeeding in multiple models as the car evolved.
Though his reputation is that of a media-adverse athlete, Raikkonen is also known for being blunt in radio transmissions during races and vocal in his opposition at times to the way Formula 1 operated.
As such, he'll be a popular interview before and after his NASCAR Cup Series debut at Watkins Glen. He'll generate the level of international attention that NASCAR can't buy with its 36-race domestic schedule.
Like Sportscasting on Facebook. Follow us on Twitter @sportscasting19 and subscribe to our YouTube channel.
RELATED: Formula 1 Notebook: Retiring Driver Kimi Raikkonen Has Family to Fulfill Adrenaline Kick; Friends Create Icy Race of Champions; and F2, F3 Employ New Points Systems