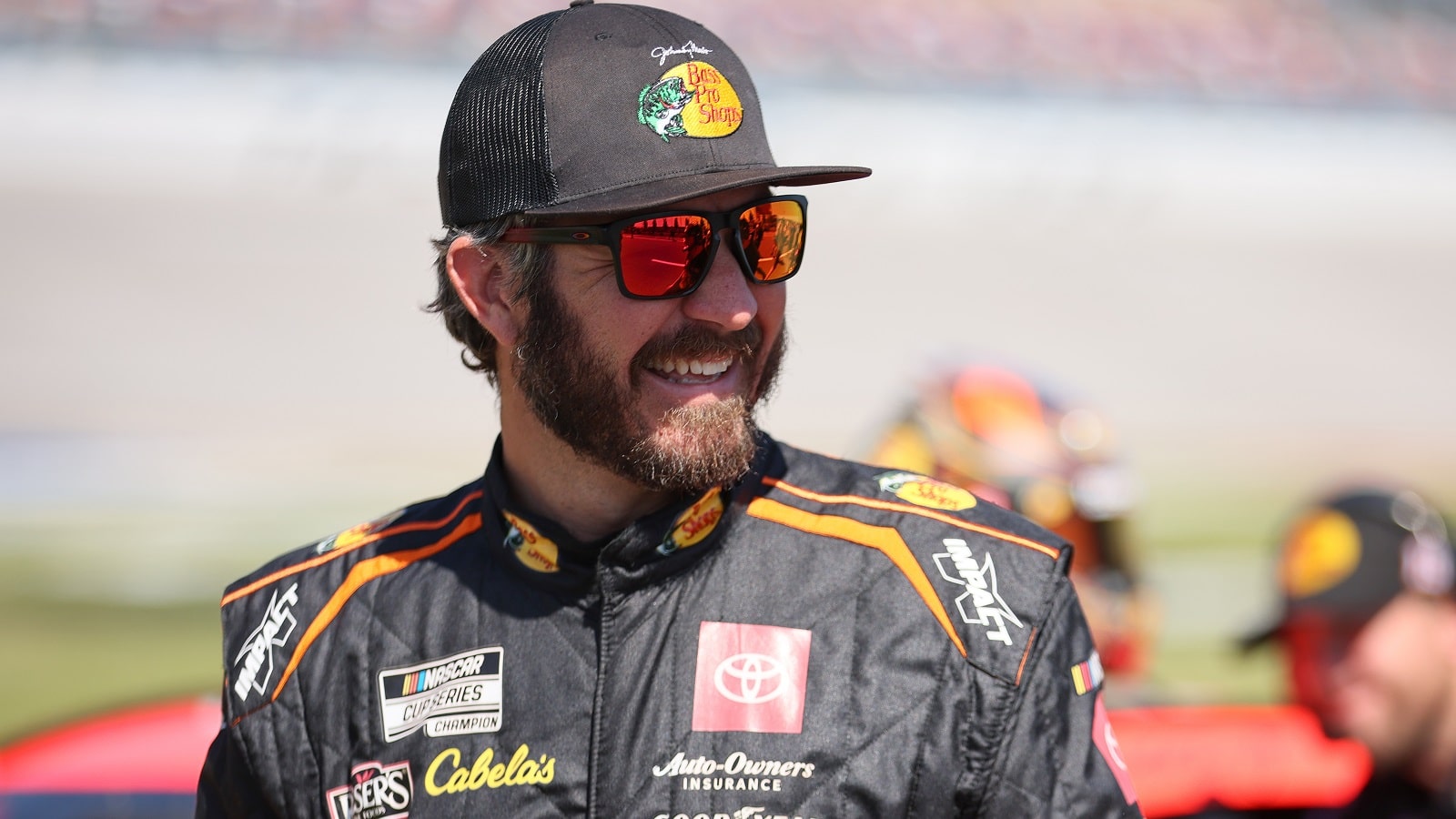 Martin Truex Jr. Is Counting on a Major NASCAR Concern to Solve Itself
Martin Truex thinks the trend of aggressive driving will die down as the new generations of drivers settle in.
The frequency of drivers plowing other drivers out of the way has subsided lately, which Martin Truex Jr. likely agrees is a good sign. Petty rivalries and long memories about past incidents are being put aside as the NASCAR Cup Series field focuses on jockeying for playoff positions.
If Truex's theory is right, we might not see nearly as much of the rough stuff in coming seasons.
The Cup Series' early going was rough, literally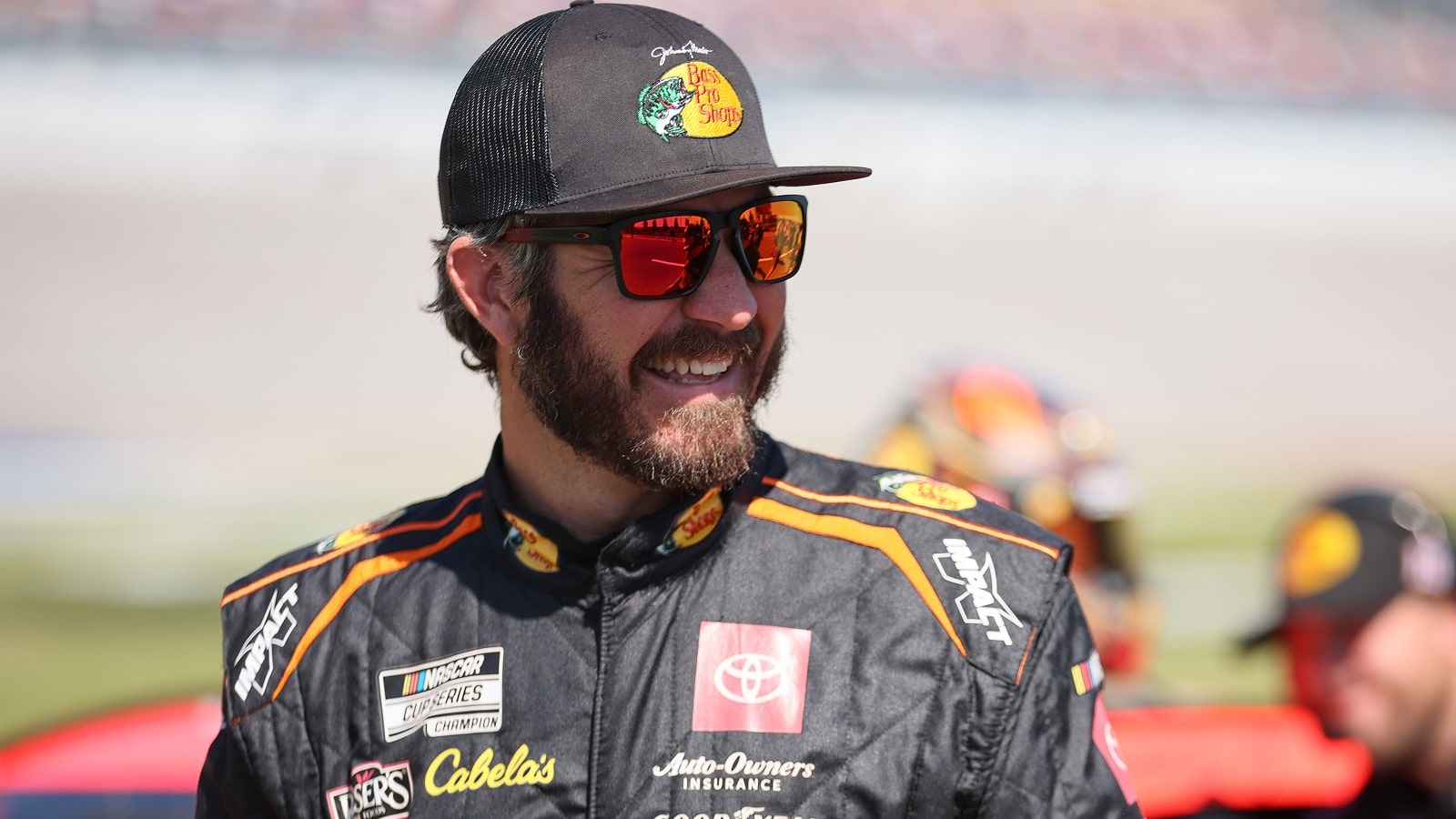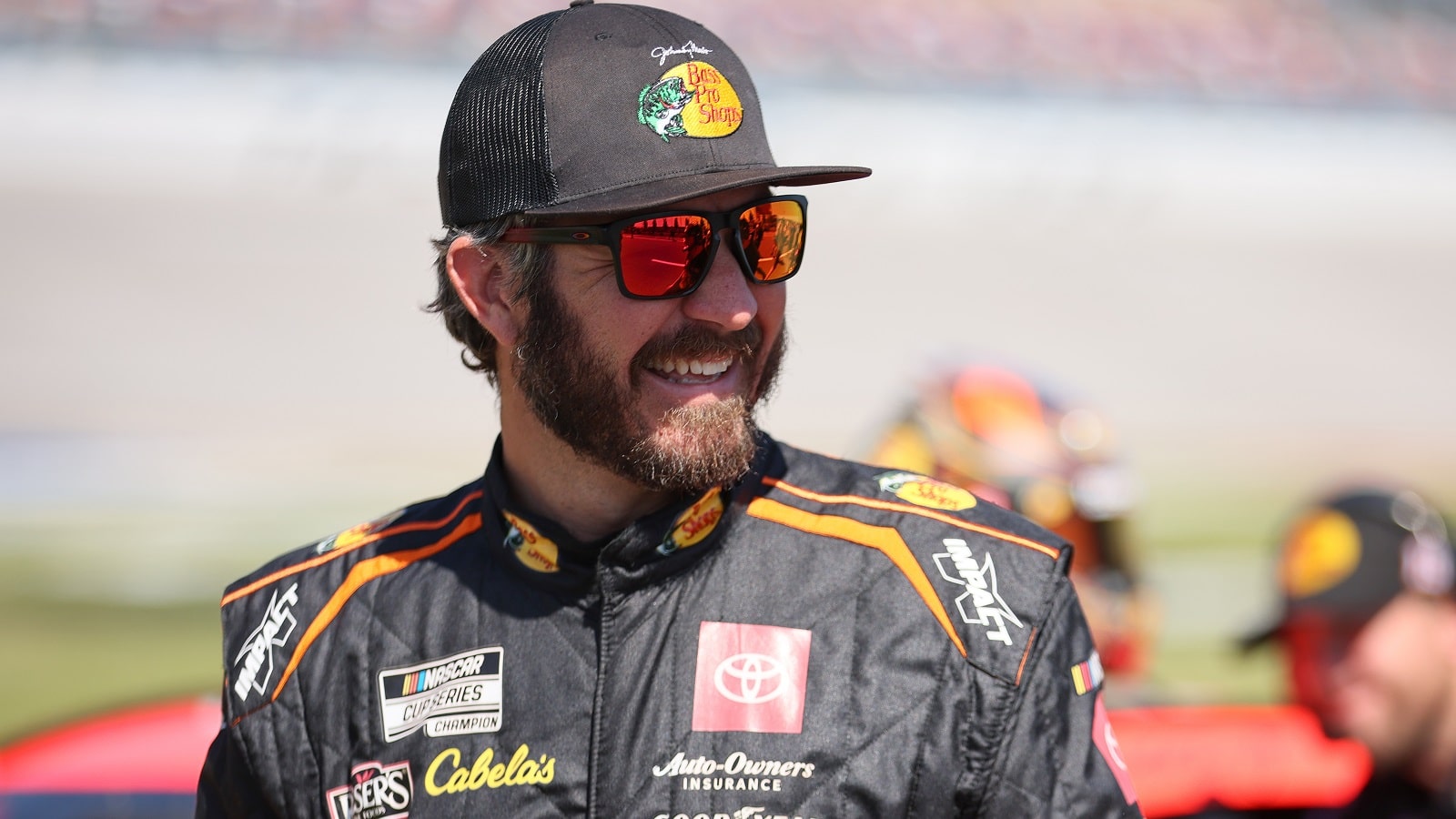 While it's true that last weekend's NASCAR Cup Series race ended with Chase Elliott throwing a block that ruined Corey LaJoie's day, not to mention his car, instances of guys sending other guys spinning late in the day have started declining from the first four months.
That list was getting unwieldy. Most memorably, Ross Chastain made contact with AJ Allmendinger with the checkered flag out at Circuit of the Americas, Joey Logano rammed William Byron out of the way at Darlington, and Chase Briscoe made a low-percentage move trying to pass Tyler Reddick at Bristol. There was even teammate-on-teammate violence at Fontana, where Kyle Larson put Elliott into the wall in the late going.
It took an egregious violation of common sense in the Xfinity Series by Noah Gragson before NASCAR did more than just drag drivers to the hauler for a conversation.
Chastain, 29, and Briscoe, 27, are hardly kids. However, they are part of the under-30 generation that garnered attention early in the season for winning races. Some of the cohorts have caught Martin Truex's eye for over-the-top aggressiveness.
Martin Truex Jr. is counting on a major NASCAR concern to work itself out
The NASCAR Cup Series is a big-money operation. This weekend's prize purse in Loudon, New Hampshire, is a touch over $7.1 million, or an average of almost $200,000 per car. Multiply that by 36 points races, and teams are fighting for a tidy sum of money on a weekly basis.
Truex spoke to The Athletic about there being so much on the line, alluding to both money and reputation.
"A lot of the kids coming up feel like they have a tiny little opportunity, and if they don't take it that they're gonna get ridiculed for it. And we see a lot of big moves that you know aren't gonna work end up in crashes. It's happened a lot this year. That part worries me."

Martin Truex Jr.
Truex pointed to what he considers higher than usual turnover the past few seasons. Chase Briscoe arrived last season. Cole Custer, Christopher Bell, and Tyler Reddick were rookies in a large 2020 class. Ryan Preece and Daniel Hemric, both looking to get back to the Cup Series, were newcomers in 2019.
Truex's rookie class in 2006 included Denny Hamlin, Clint Bowyer, and J.J, Yeley., who learned the ropes and became the veterans helping future generations.
"We've had a bunch of new guys come in," Truex said. "They'll be around awhile, right? A lot of great drivers. They'll learn from their mistakes, and they'll get to where they're veterans and they're teaching the new guys — but there won't be five or eight new guys all at once."
The future of tracks is Martin Truex Jr.'s other concern  
Martin Truex Jr. did speak of one other concern, and what we saw at Atlanta Motor Speedway last weekend might add to it. No one wants to see a string of races with no late drama as drivers coast to victories by five seconds or more, but Atlanta is demonstrating superspeedway syndrome: lots of cars in tight packs over long distances.
"What I worry about is the competition part, like the racing and the racetracks," Truex said. "Are we going to end up where everything looks like Daytona and Talladega, where it's all so close?
Like Sportscasting on Facebook. Follow us on Twitter @sportscasting19 and subscribe to our YouTube channel.
Got a question or observation about racing? Sportscasting's John Moriello does a mailbag column each Friday. Write to him at [email protected]