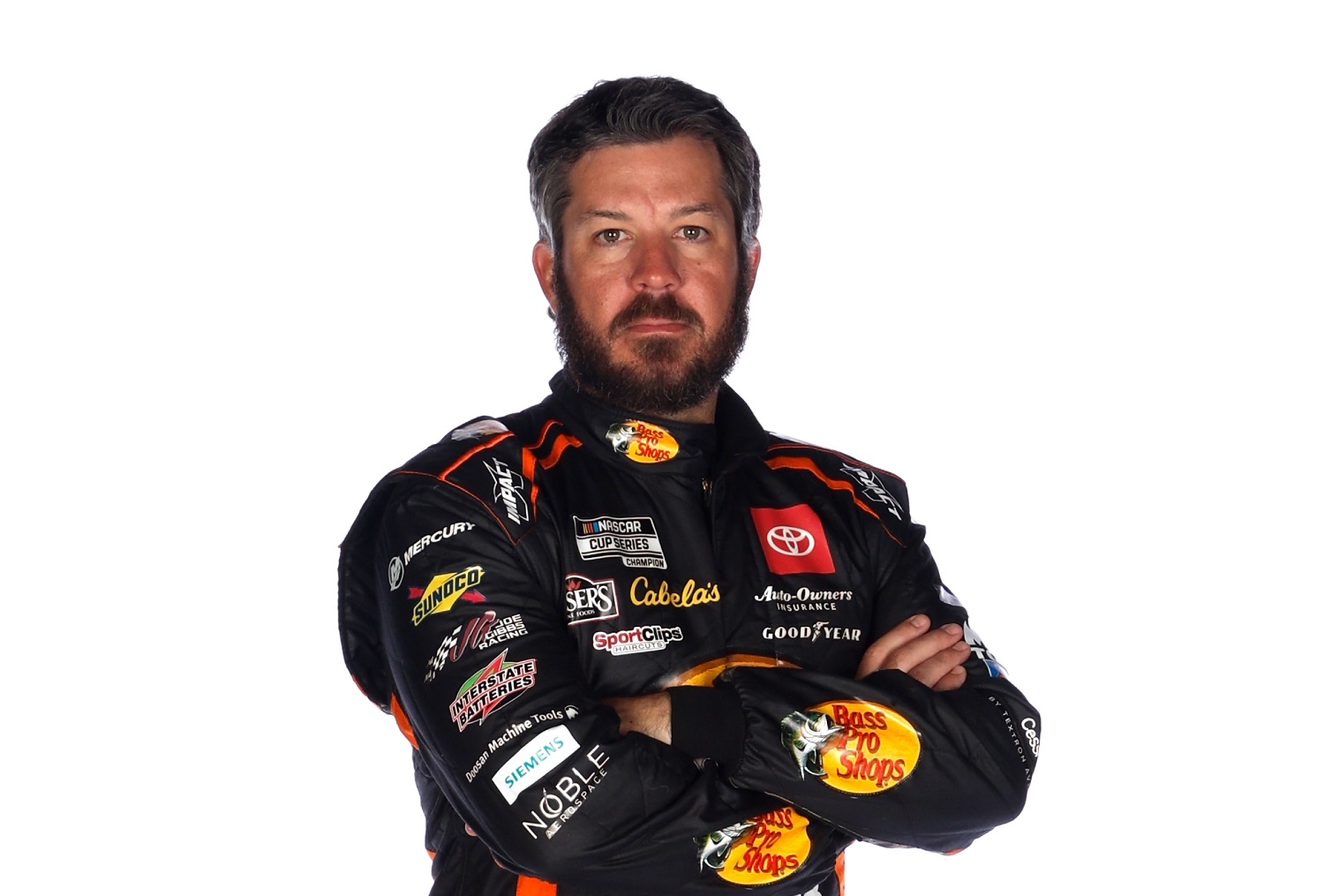 Martin Truex Jr. Reveals a New Long-Term Goal on the Eve of the 2022 NASCAR Cup Series Season
Martin Truex has made a killing on NASCAR's short tracks the past three seasons. Now, he has his eyes on smaller cars on even shorter tracks.
Few drivers should be as excited about returning to work as Martin Truex Jr. is. He has gone from a decade of middle-of-the-pack racing to one of the most successful performers over the past six seasons.
Now, backed by one of the most powerful teams in the sport, he enters the Next Gen car era as a genuine contender for his second NASCAR Cup Series championship.
And if that doesn't pan out for the 41-year-old from New Jersey, he has found a new passion in racing that could keep him on tracks, albeit smaller ones, for another couple of decades. Yes, he has caught that midget cars fever, too.
Martin Truex Jr.'s recent NASCAR Cup Series consistency has been a marvel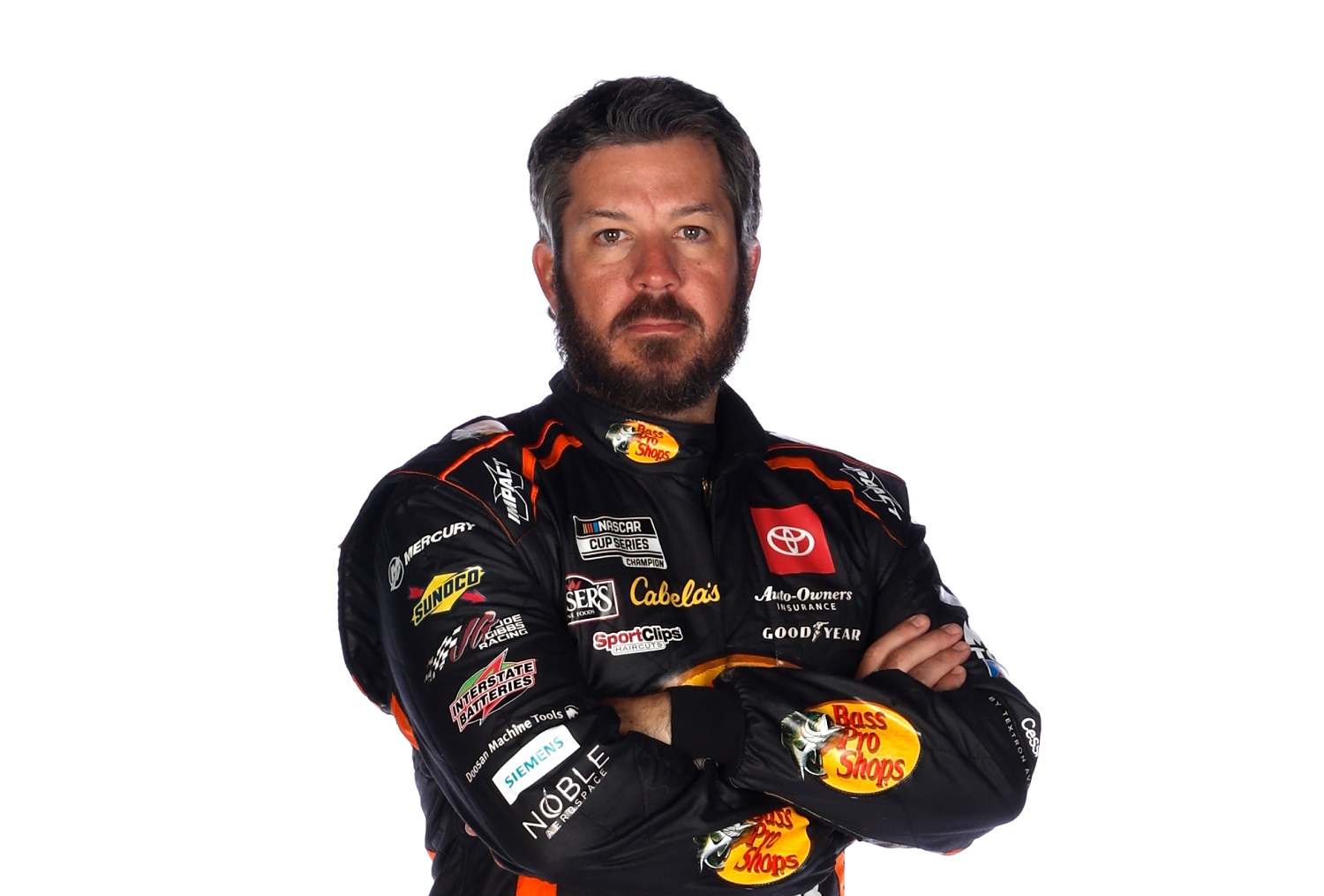 After looking at the first decade of Martin Truex Jr.'s NASCAR Cup Series career, it was fair to ask whether there was a justification for a second decade. Through 369 starts with Dale Earnhardt Inc., Michael Waltrip Racing, and Furniture Row Racing, Truex won just three times and never finished better than 11th in points.
But everything came together late in the 2015 season when Truex placed in the top 10 in half the playoff races and squeezed his way into the Championship 4. Though he closed out the season with 12th place at Homestead, he suddenly looked like a 35-year-old with a future.
His last six seasons have also ended with playoff appearances, with one title (2017) and three runner-up finishes. He has won 28 times during that stretch and placed in the top five in 68 other instances.
Now, Truex is back for more as he begins his fourth season with Joe Gibbs Racing.
Martin Truex Jr. has caught the dirt-track bug
Martin Truex Jr. has made a nice living in NASCAR's top series on short tracks with three victories apiece at Dover, Martinsville, and Richmond. Seven of the triumphs have come in just the past three seasons.
These days, though, Truex admits to having an eye on even shorter tracks, and they're of the dirt variety. With Joe Gibbs Racing teammate Christopher Bell encouraging him, Truex has taken an interest in midget cars. In particular, the Chili Bowl Nationals' quarter-mile indoor configuration piques his interest.
"I played around in a midget with Toyota last summer," Truex told NBC Sports. "Had a friggin' blast. I'm definitely going to race one of those cars one day." 
Fond memories of watching Thursday Night Thunder at Lucas Oil Indianapolis Raceway Park have him aching to jump in sooner rather than later, motivated by last summer's experience.
"It was like throwing a duck into the water," he said. "I just got in there and went. It felt really good. I definitely want to do some more of that."
The NASCAR Cup Series season kicks off Feb. 6 with the Busch Light Clash at the Los Angeles Coliseum, so Truex won't have many opportunities to fool around between now and November.
With more time on his hands after the season and some assistance from Bell, a three-time champion at Chili Bowl Nationals, Truex could give the massive annual event in Tulsa a whirl next January.
"I'd like to get a little more experience before I go to that race with 400 cars," he said.
The NASCAR Cup Series veteran is positioned for a strong start
Now that Next Gen testing is a thing of the past and excitement builds over the start of the points-race season at Daytona on Feb. 20, Martin Truex is positioned for a solid start to the season.
Though he hasn't done much in past Daytona 500s, the first two March races are at Las Vegas, where he won in 2019, and Phoenix, where he took the checkered flag last year. The first three April races are at the short tracks that he's dominated of late: Richmond, Martinsville, and Bristol, the latter on the dirt.
That's a lot of victories and stage points he can be banking right out of the gate in pursuit of his fifth trip to the Championship 4 in six years. That would translate into the kind of performance bonuses that could buy Truex a fleet of midget cars.
All stats courtesy of Racing Reference.