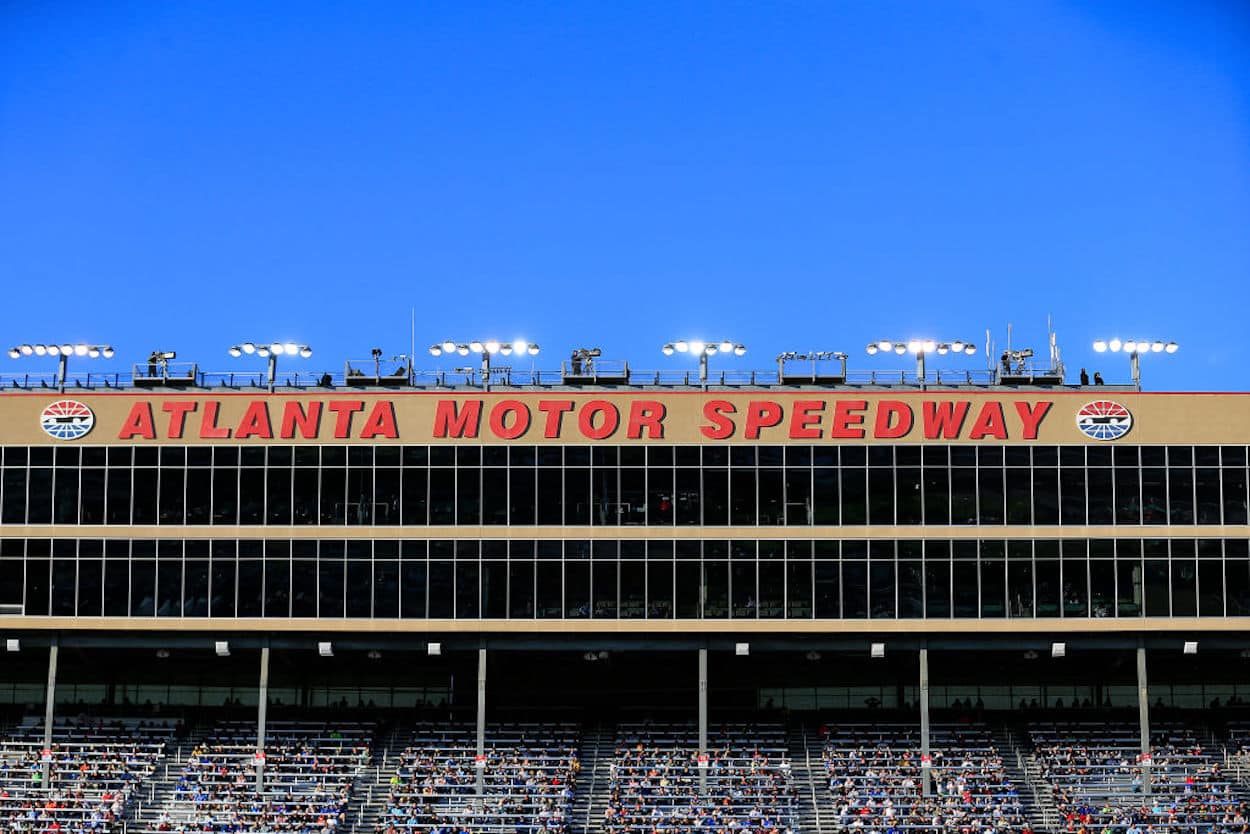 The 'New' Atlanta Motor Speedway Can Teach Other NASCAR Tracks Some Invaluable Lessons 
Change is never easy, but the decision to revamp Atlanta Motor Speedway can provide a positive example to the rest of the NASCAR world.
Just over a year ago, Atlanta Motor Speedway officials announced that the 1.54-mile track in Hampton, Georgia would get a major facelift ahead of its spring 2022 NASCAR Cup Series race weekend.
While it came as no surprise that AMS – last repaved in 1997 –was in line for a fresh and long overdue coat of asphalt, the other details of the announcement caught virtually everyone by surprise. Along with the new paving job, track officials revealed a plan to add four degrees of banking in the turns (raising the banks from 24 to 28 degrees) and narrow the width of the racing surface in the turns from 55 to 40 feet.
Naturally, AMS officials tried to sell the idea that these changes were an upgrade all but guaranteed to create more excitement when NASCAR returned in March 2022. Not everyone was convinced, however.
Widespread criticism greeted the Atlanta Motor Speedway facelift
One of the loudest voices of skepticism regarding Atlanta's decision was that of Rodney Childers, the longtime crew chief for Kevin Harvick and a garage area veteran who's worked on multiple teams over the last two decades.
"It's going to make the racing horrible, and it's going to be one lane, and nobody is going to pass anybody," Childers said via Jordan Bianchi of The Athletic.
Others were critical of how Atlanta officials decided to significantly alter the track surface without seeking any real input from the drivers.
"With all due respect. This same group (AMS parent company Speedway Motorsports Inc.) has reconfigured Texas, Kentucky, Bristol with 0 driver input," driver Denny Hamlin tweeted. "One of those lost a race, other one we don't race anymore, and last one we put dirt over it. But hey, what do the drivers know."
Kyle Larson and Chase Briscoe struck a similarly harsh tone during separate Zoom calls with reporters that same week.
"I wish they would talk to everybody about it," Larson said. "We have more experience than the fans, you know. I've raced hundreds of different race tracks. I feel like we have a better understanding of what really makes good racing. But, you know, fans like crashing and a 40-foot wide surface is going to keep us tight together, so maybe that's going to accomplish the good racing that we think it is."
Briscoe was equally blunt in his reaction to the forthcoming modifications to the track. 
"It would be beneficial to at least talk to us because we do have a different set of eyes or viewpoint on it than somebody just watching a race," the then-rookie Cup Series driver said. "We're down there, and at the end of the day, we have to be the ones that can put on a show, and the track has to be able to produce a good show."
Drivers are starting to embrace the 'new' Atlanta
While not everyone was thrilled with how the first Cup race at the new Atlanta played out, the numbers tell the real story. The event, won by William Byron, yielded a track‐record 46 lead changes and 141 green‐flag passes – six more than the past half dozen Atlanta races combined.
So much for the theory that the revised configuration would result in a follow-the-leader-style affair, as Childers predicted
"It's a fun race," driver Daniel Suarez said in this week's Team Chevy preview for Sunday's Quaker State 400 Presented By Walmart, which will be 100 miles shorter than the Atlanta spring event. "Things change quickly on that track now. One second you are in the lead then all of a sudden you can be in the middle of the pack. You know you are going to have an up and down day no matter what. So, you just hope in the end you will be up front with a chance to win."
The first Atlanta race on the new surface produced 11 cautions, several for multi-car crashes. This, of course, is the norm for Daytona and Talladega – two superspeedways where drivers traditionally stay bunched together in tight packs all race long in a fashion similar to what took place on the revised Atlanta surface.
The plan to inject added entertainment value into the racing at Atlanta and turn the historic track into a superspeedway-style race clearly worked like a charm, even if reactions were mixed among competitors.
"It's a regular superspeedway. We just keep crashing," Joey Logano said in his postrace transcript provided by Ford PR. "What did you expect? It's the same stuff. I guess it's OK, I don't know. We survived, but a lot of cars crashed today for sure, just like we would expect. I don't know, you be the judge if it was entertaining or not. I don't know. It's a different type of racing."
A type of racing that driver Cole Custer, for his part, actually enjoyed. Like Suarez and others, Custer looks forward to returning to Atlanta this weekend and seeing how the new surface will fare in summertime temperatures, compared to the chill of March.
"Atlanta, now, is such an oddball race track, really unique, because we're pretty much superspeedway racing similar to Daytona but on a mile-and-a-half race track, which is way smaller, way tighter, and give you much less room for error," Custer said in his team's prerace press release this week. "We're really packed up tight, which makes for some exciting racing because you're side-by-side and inches apart the whole race."
Atlanta Motor Speedway provides model for similar tracks to follow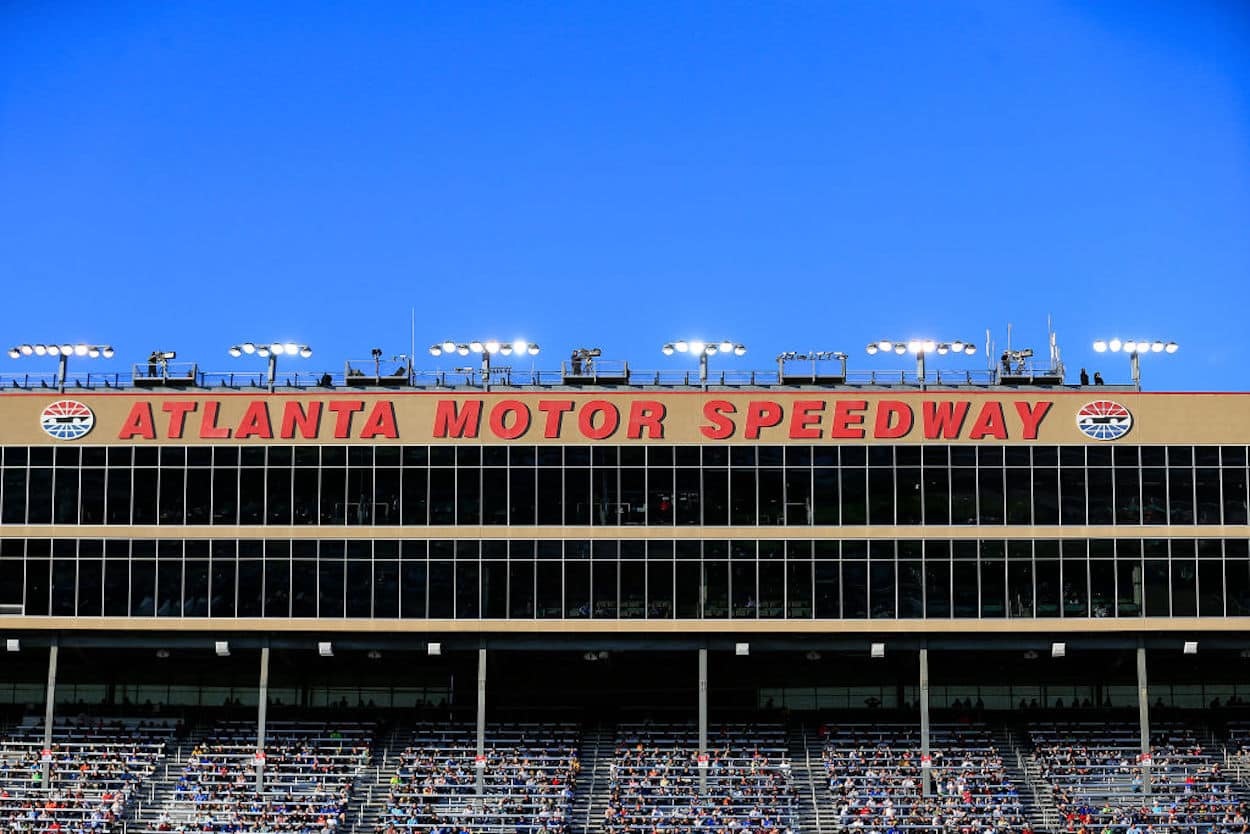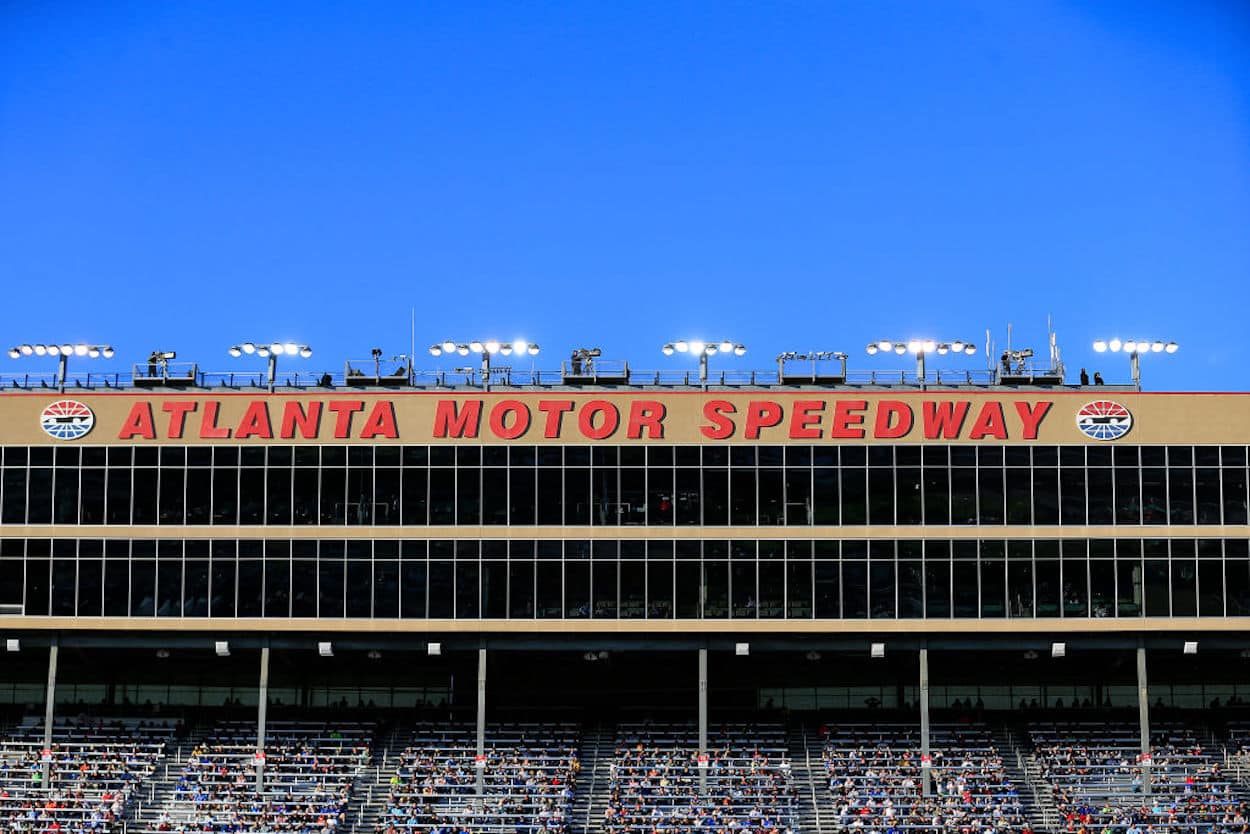 Now that drivers are starting to warm up to the new Atlanta – and the data from the first race on the new surface speaks to the improvements in the quality of the racing – perhaps it's time for some other tracks to follow suit. 
The May All-Star Race at Texas – a 1.5-mile track sporting a quad-oval configuration similar to Atlanta and owned by the same parent company, Speedway Motorsports – was so lackluster that NASCAR felt the need to manufacture a caution at the end of the race in a last-ditch attempt to spice up the show (NASCAR never admitted this outright, but NASCAR spokesman Scott Miller did admit after the race that NASCAR didn't need to throw the yellow).
Races at Charlotte, Homestead, Kansas, Fontana, and Michigan – all tracks either a mile-and-a-half or two miles in length – haven't come under fire to the extent Texas of in recent times, but they've nevertheless drawn criticism for a lack of consistently close and competitive racing. In fact, NASCAR's desire to improve the on-track product at these facilities was one of the driving forces behind this year's move to Next Generation Cup Series cars.
So if a little extra banking and a little narrower racing groove can fix Atlanta, why not try this approach at the other immediate tracks? At a place like Texas, this kind of change certainly couldn't make the racing any worse – and it might just make it a whole heck of a lot better.
But regardless of whether these tracks ultimately embark on a similar experiment, this much is certain: Even if several folks had their doubts and had no trouble making them known, the Atlanta experiment worked.
Like Sportscasting on Facebook. Follow us on Twitter @sportscasting19 and subscribe to our YouTube channel.