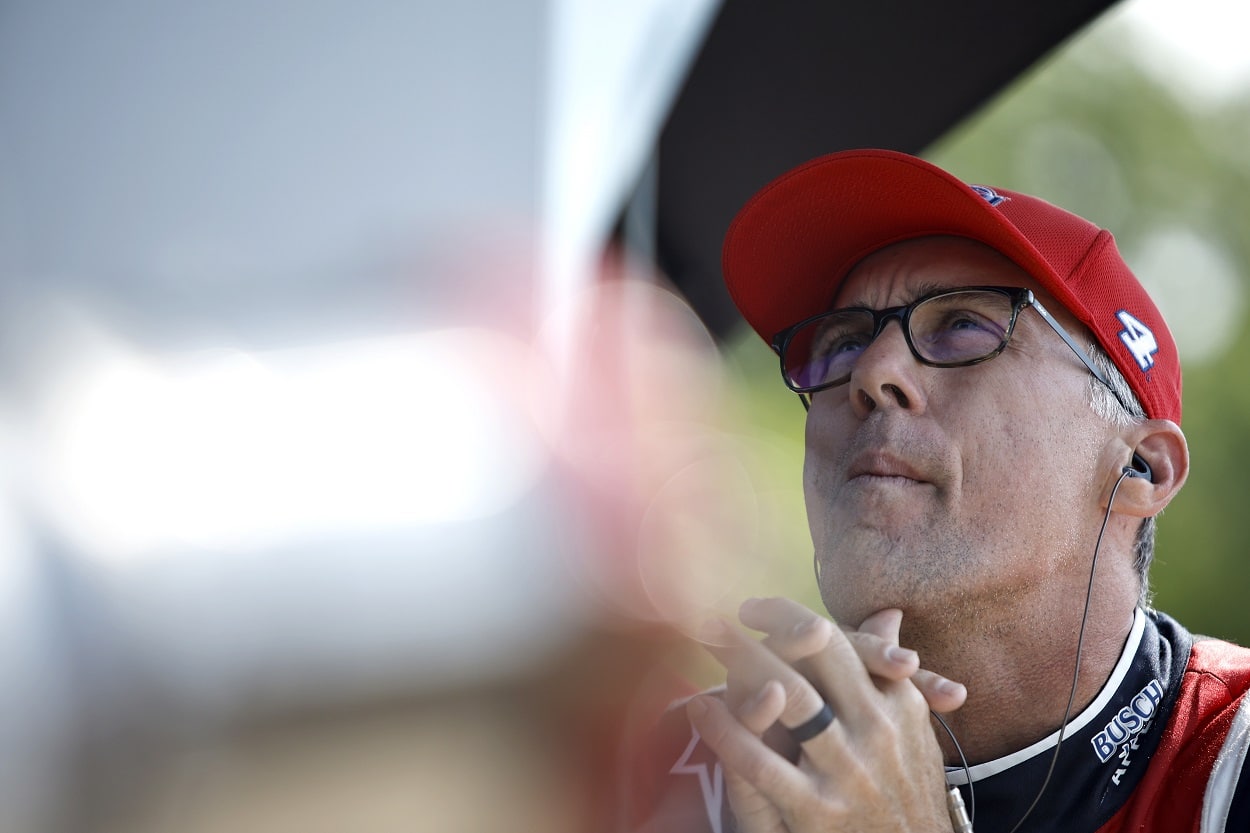 Kevin Harvick Can Kill 2 Birds With 1 Stone in Michigan, Where He's Had Substantial Success
Kevin Harvick is running out of chances to make the 2022 NASCAR Cup Series Playoffs.
An August trip to Michigan might be the make-or-break weekend for 2014 NASCAR Cup Series champion Kevin Harvick to salvage a chance to compete for a second title and end the second-longest drought of his career.
Harvick currently sits 10th in the points standings, but 17th on the NASCAR Playoffs grid as 14 different drivers have combined to win the first 22 races of the season. Fellow winless drivers Ryan Blaney and Martin Truex Jr. occupy the final two spots of the 16-driver field, and Harvick is 96 points behind Truex Jr.
Harvick's only realistic chance to make the playoffs for the 13th consecutive season is to win one of the following four races. Luckily, one of his best tracks is up next.
Kevin Harvick has had substantial success at Michigan in his career
The Cup Series will visit Michigan International Speedway this weekend for the first and only time in 2022. The wide, 2.0-mile track is where Harvick has scored five previous victories, his most at any track.
Three of those wins have come in his last five races at the speedway. His 4.8 average finishing position in those events ranks second among all Cup Series drivers, and it ranks fourth among all tracks Harvick has competed on since the start of 2019.
The problematic part is Harvick would have to break a 65-race winless streak to revisit Victory Lane at Michigan. He has not won a race since he took the No. 4 car to Victory Lane in the 2020 night race on the concrete surface at Bristol Motor Speedway when he was quite recently one of the dominant drivers in the sport.
The Bristol win was his series-high ninth of the season and fifth in nine races. It was his second win in the first round of the 2020 playoffs and put him in the points lead as the series headed to round two at Las Vegas Motor Speedway, where he won the pole award and finished 10th.
After a runner-up result at Kansas Speedway and a 16th at Texas Motor Speedway, Harvick needed one more position at the end of the semifinal race at Martinsville Speedway with Chase Elliott to snatch a spot in the Championship 4 via a win at the paperclip.
Harvick needed to pass Kyle Busch for ninth on the final lap, but instead, he spun both the No. 18 car and himself and crashed into the inside wall. Harvick ultimately finished 17th, missed the Championship 4, and has not won a race since.
The 46-year-old is having his worst season in more than a decade
Perhaps the 46-year-old's age has caught up with him, or the struggles across the organization at Stewart-Haas Racing have helped diminish his performance. But Harvick is in line for his worst season since 2009, when he finished 19th in the points standings and went winless in the No. 29 car for Richard Childress Racing.
He reached the playoffs a year ago when 13 different drivers scored playoff-eligible wins in the regular season, but that margin does not exist this year. He has to win, and his last, best chance is this weekend at Michigan.
Sure, he finished second in the spring at Richmond International Raceway, where the series will head after Michigan. But that was a tire-strategy race in which he and eventual race-winner Denny Hamlin passed William Byron and Truex Jr. with much fresher tires on the final run of the race. Harvick's average running position that day was ninth.
Harvick has been consistent, but standings dictate he must win to reach the NASCAR Playoffs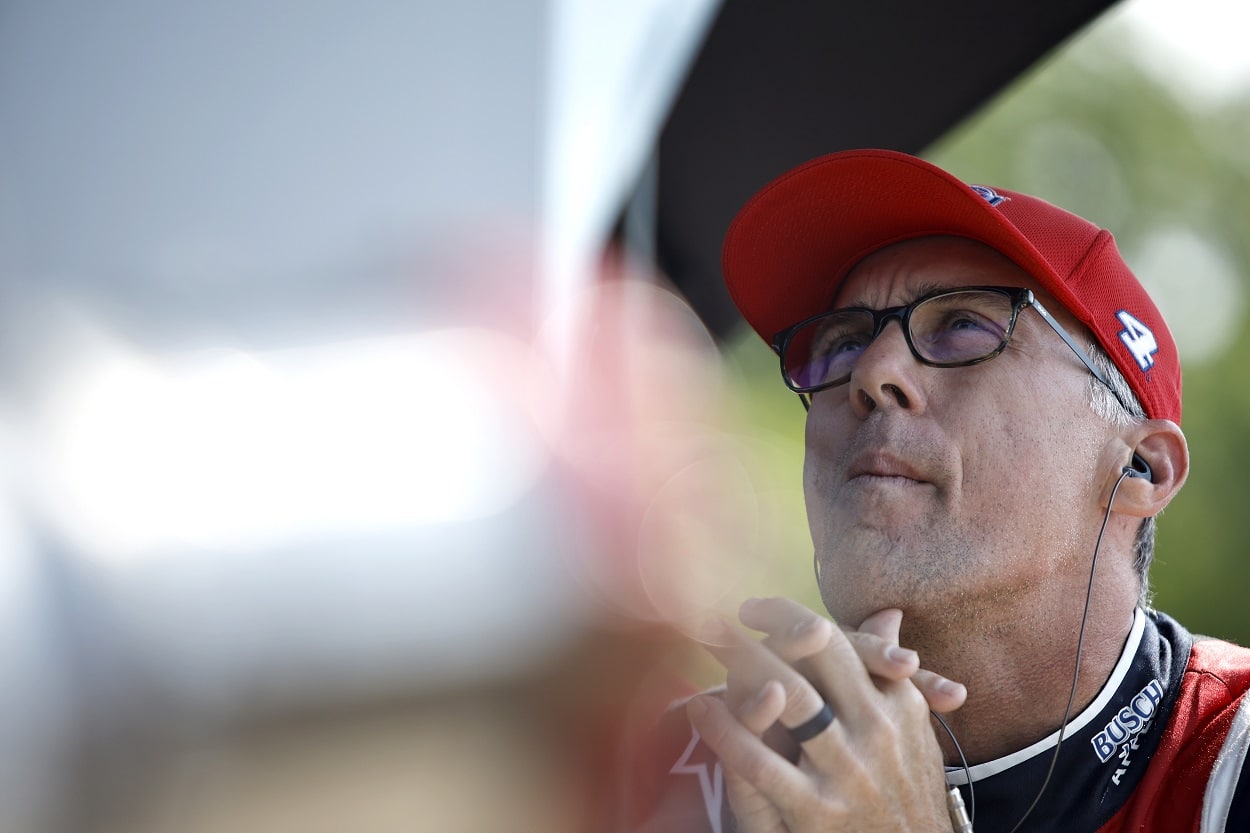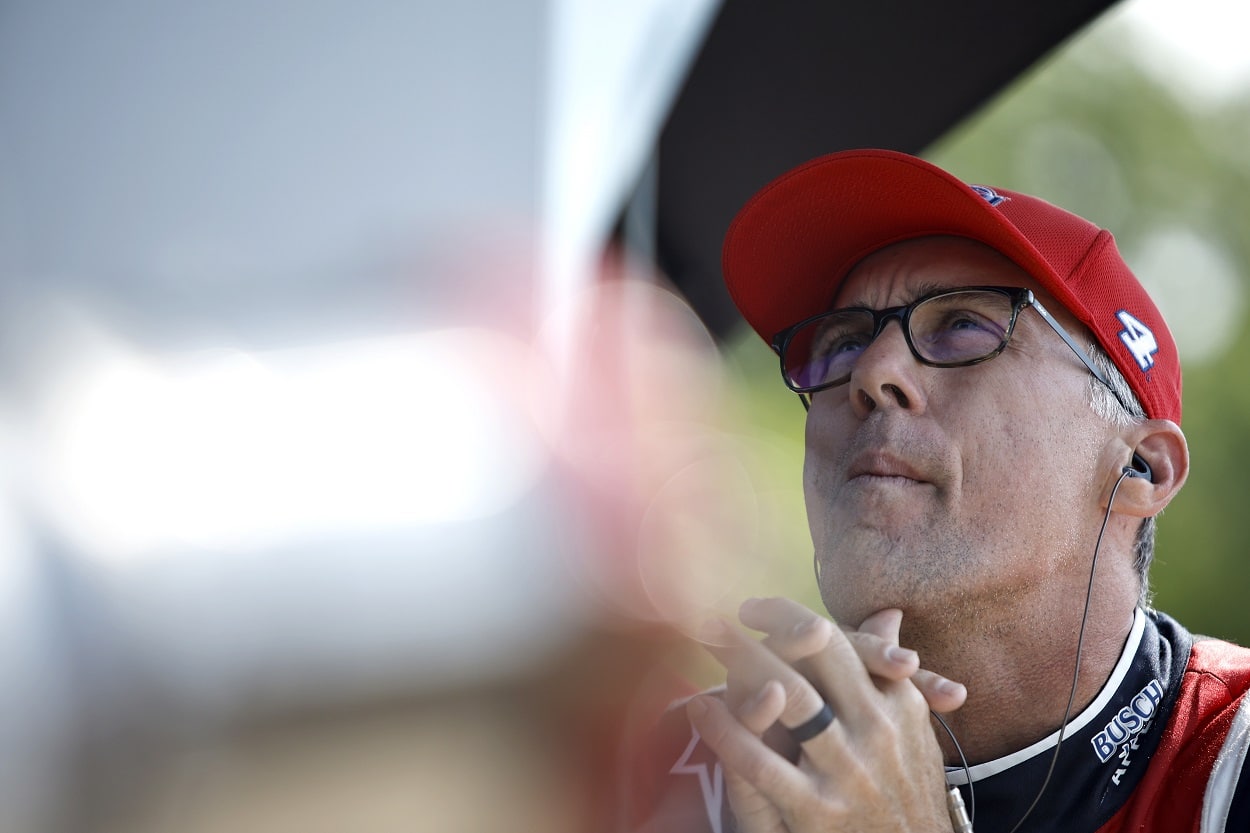 His season hasn't been all bad, of course. He just completed a stretch of four top-10s in five races before a 27th-place result two weeks ago at Pocono Raceway.
Unfortunately for Harvick, consistency is no longer relevant. He has to win one of the next four races, or the best he will finish in the standings this year is 17th.
The Watkins Glen International road course and Daytona International Speedway are the two remaining regular-season tracks after Richmond, and Harvick's recent history at both does not offer much hope.
He has three straight top-10s at Watkins Glen but has not led a lap at the upstate New York facility since 2015. He also has not finished a summer race at Daytona better than 15th since 2015.
Harvick is one of the most accomplished drivers currently in the sport. His 58 career Cup Series wins rank second to only Busch among active drivers and 10th all-time. He has also won at least one race at every track he has raced on more than five times aside from Kentucky Speedway and Rockingham Speedway, which are no longer on the NASCAR schedule.
His contract with SHR runs through the 2023 season, but he might be soon forced to look toward a potential retirement tour next year as his only remaining chance to chase his second championship if he doesn't win Sunday at Michigan.
All stats courtesy of Racing Reference
Like Sportscasting on Facebook. Follow us on Twitter @sportscasting19 and subscribe to our YouTube channel.