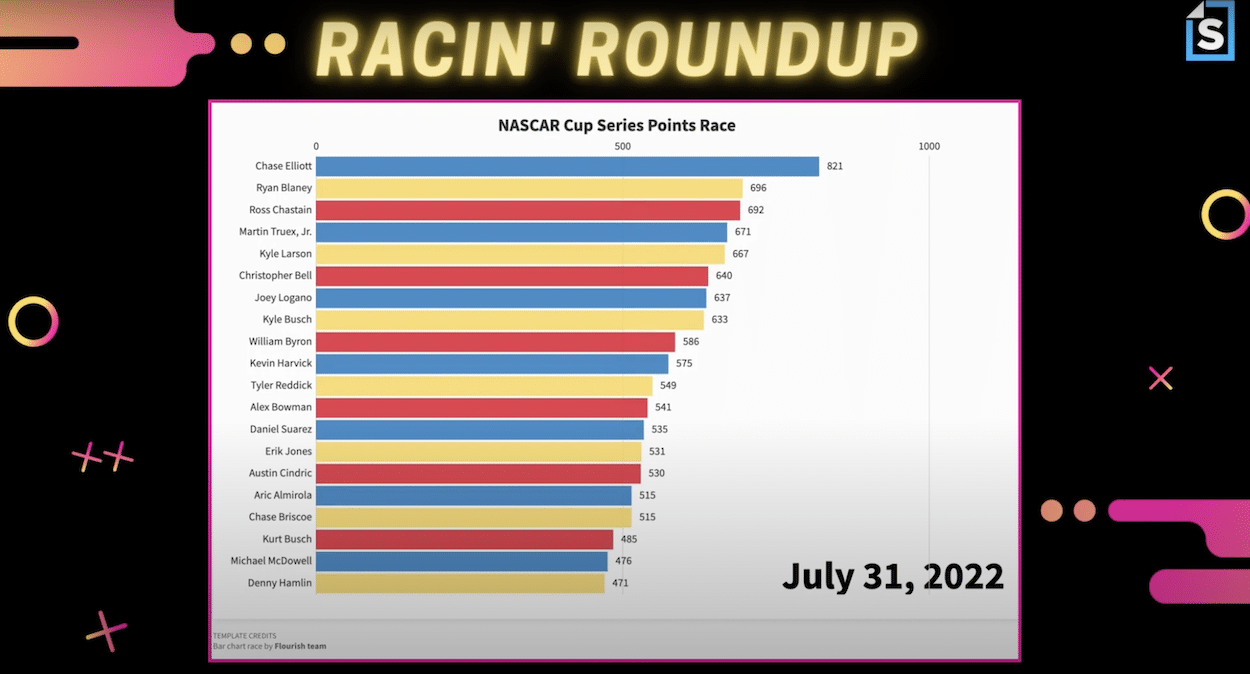 NASCAR Cup Series Points Standings Visualized Heading to Michigan International Speedway
See the NASCAR Cup Series points standings like you never have before.
Numbers don't lie, but the memory does get a little fuzzy at times. 
Remember how Kyle Larson was simply crushing the NASCAR Cup Series points standings competition by this time last year?  Well, it didn't happen. The eventual series champion had four wins through 22 races in his breakout 2021 season, but the driver of the No. 5 Chevy was still a week away from catching Denny Hamlin atop the points standings.
Now, contrast that with this season. Like his Hendrick Motorsports teammate's 2021 stat line, Chase Elliott also happens to own four victories. But the difference is that Elliott possesses a stranglehold on the series lead, positioning himself to pick up 15 potentially crucial playoff points for winning the regular-season championship.
Elliott, the 2020 Cup series champion, took over the points lead five races into the year and hasn't relinquished it while Ryan Blaney, Kyle Busch, and Ross Chastain have been swapping second place like kids trading bubble gum cards.
Once summer rolled around, Elliott started pulling away like Secretariat at the Belmont thanks to a run of five straight races in which he either won or placed second. That 16-point lead over Chastain through Sonoma has exploded into a triple-digit advantage.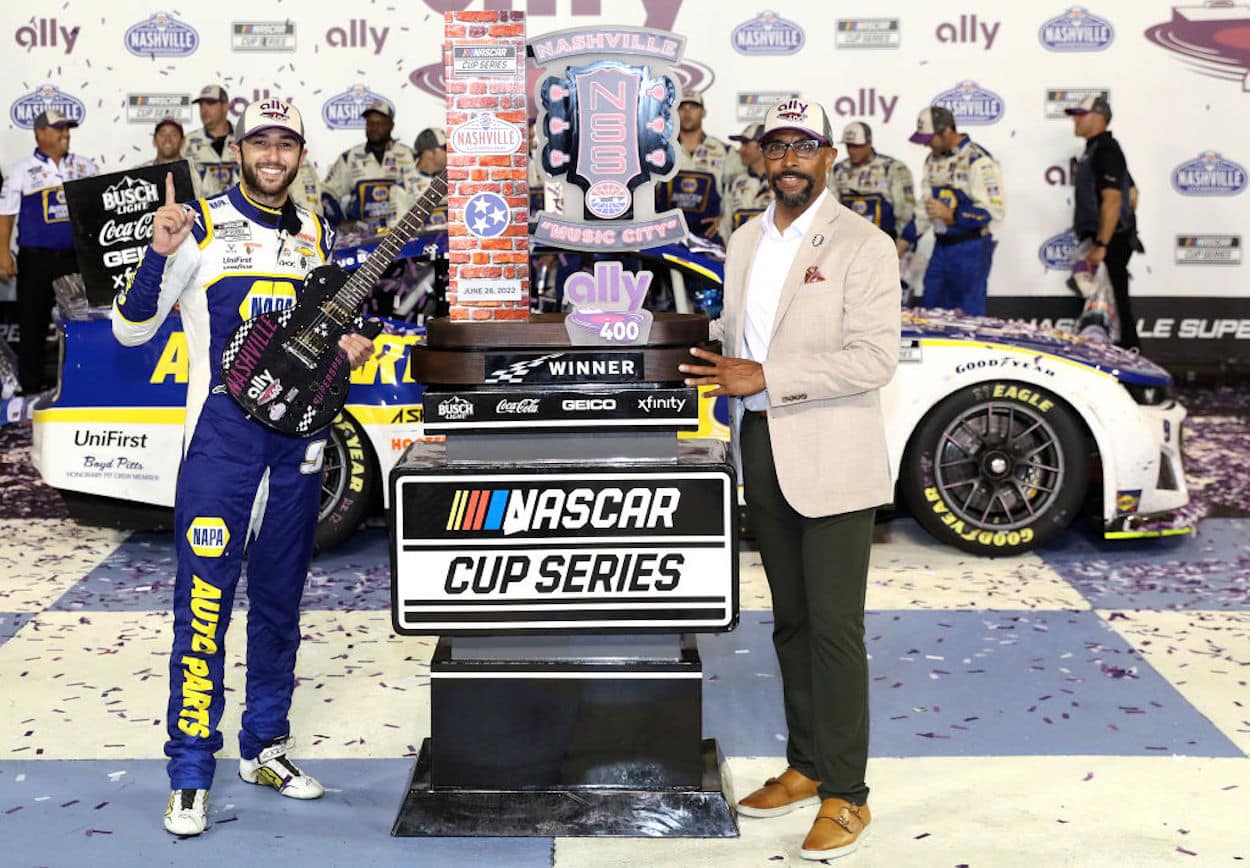 With his margins of 125 points over Blaney and 129 over Chastain, Elliott is coming close to clinching regular-season honors before the final two races of the regular season at Watkins Glen and Daytona. That would give him a license to gun for victories (and the extra playoff points) without fear of affecting his status in the standings.
Like Sportscasting on Facebook. Follow us on Twitter @sportscasting19 and subscribe to our YouTube channel.
Got a question or observation about racing? Sportscasting's John Moriello does a mailbag column each Friday. Write to him at [email protected].