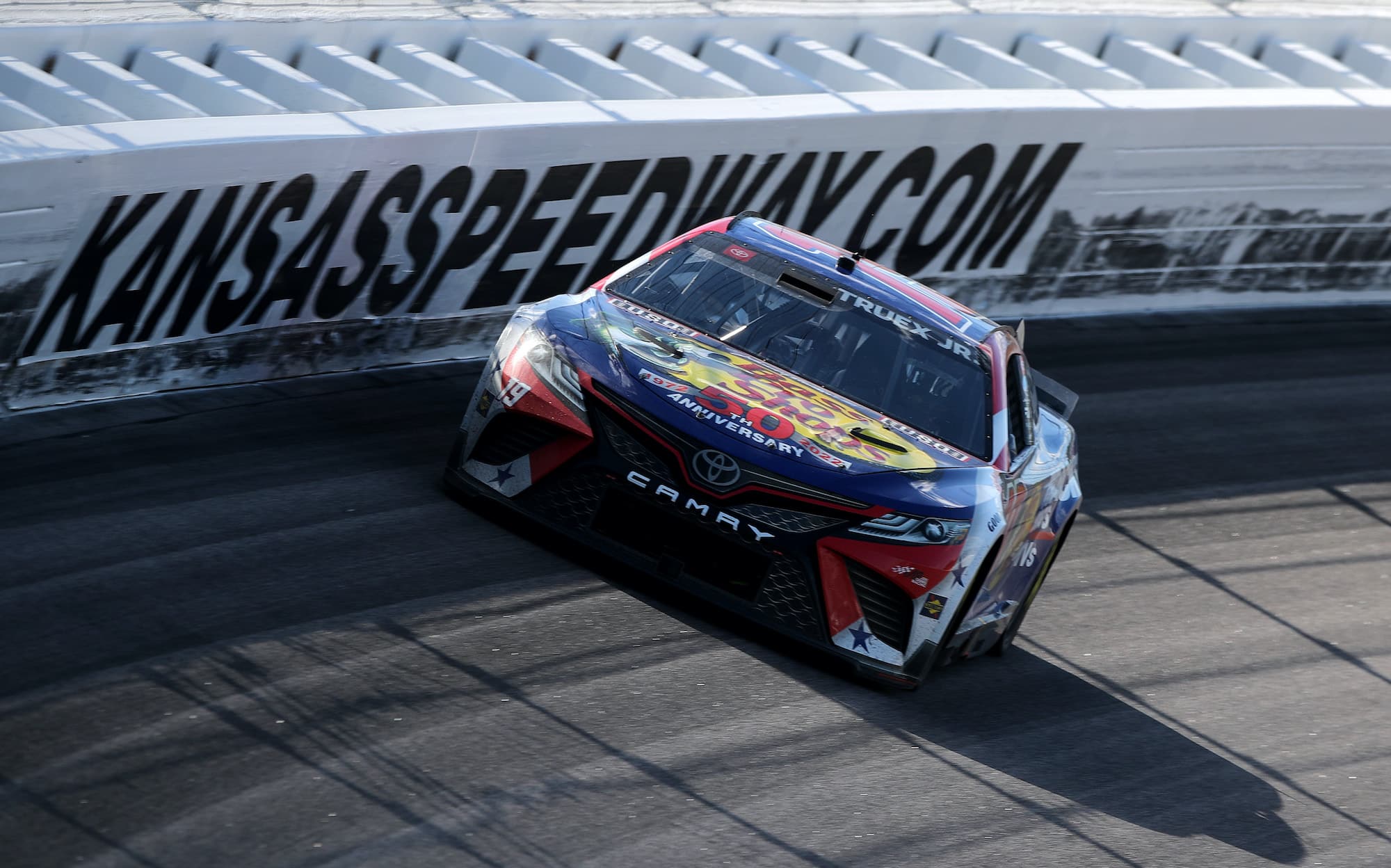 Martin Truex Jr. Describes Violent Way He Wants to Get Over His Frustrating Season and PETA Won't Be Happy About It
Martin Truex Jr. admitted that he wants to deal with the frustration of the 2022 Cup Series season in a violent way that won't make PETA happy.
Martin Truex Jr. won the Cup Series title in 2017 and has finished runner-up in the championship standings three out of the last four years. Missing the playoffs this season was a massive disappointment for the No. 19 team. The decline in success is due to a multitude of reasons, including some mistakes by the driver.
This past weekend at Kansas Speedway, after a good run and fifth-place finish, the driver was once again disappointed by what he viewed as another one that got away. In his postrace interview, the Joe Gibbs Racing driver didn't try to hide his dejection and bluntly admitted that he wanted to get over his frustrating season in a violent way. 
Martin Truex Jr. in midst of frustrating season
After making four trips to Victory Lane in 2021, Martin Truex Jr. remains winless through 28 races in 2022. He's had cars good enough to win races, like at New Hampshire, but misfortune has repeatedly intervened. 
One prevalent problem has been on pit road, which has interestingly plagued numerous Toyota drivers this season, including Denny Hamlin, Christopher Bell, and Bubba Wallace at 23XI Racing. 
Truex hasn't been without fault, producing several mistakes of his own, including penalties for speeding on pit road. 
The persistent issues have prevented him from winning and, more importantly, making the playoffs for a chance at another championship. 
Martin Truex Jr. admits to violent way he wants to get over frustration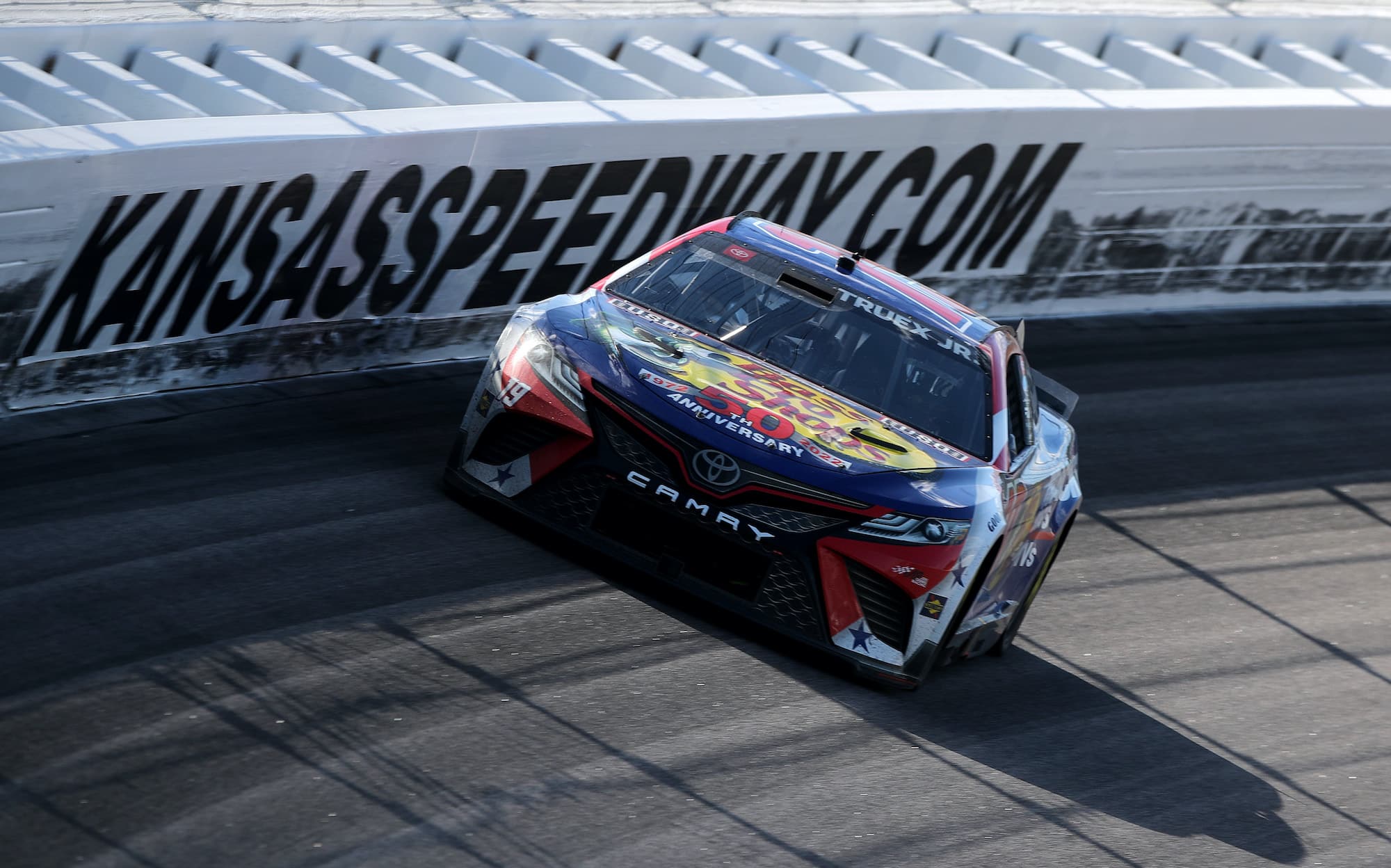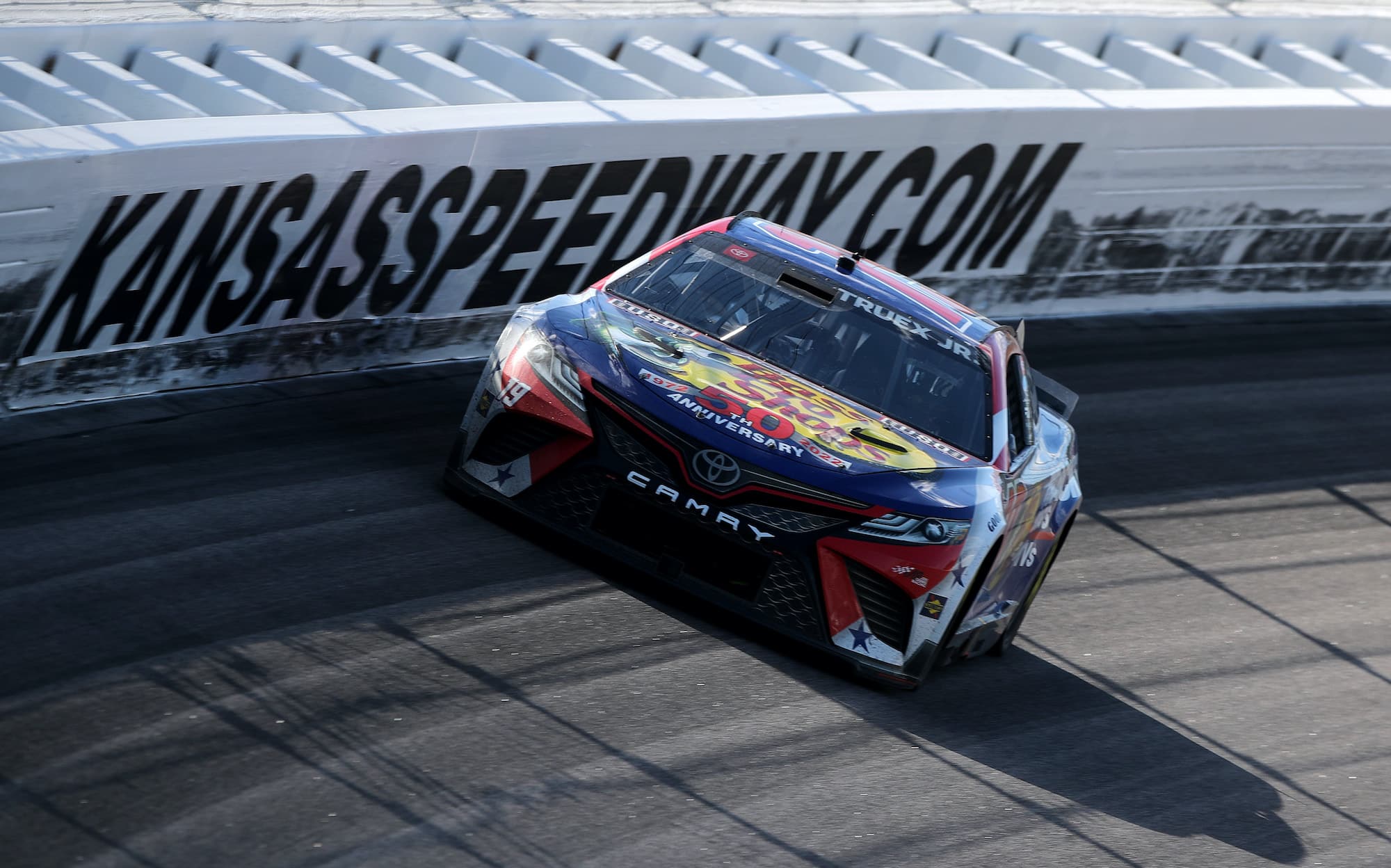 Martin Truex Jr. has had enough. After his fifth-place finish at Kansas last weekend, the 42-year-old driver got emotional when talking with SiriusXM NASCAR's Claire B. Lang about his race and overall season.
"Yeah. Had a chance for sure. Gave another one away," Truex dejectedly described. "Drove through the field four times, five times, with cars you can't pass with. The last mistake was just too late in the race to make it up. We got to fifth. Almost got to fourth. 
"We passed the most cars today by a lot. When we were out front, we were checking out. I don't even know what to say anymore, honestly. It sucks. It's getting old. Having cars you can win with and not being able to win."
Lang mentioned to the driver how he seemed very frustrated with the situation. 
"Just ready for the season to be over," he said. "It sucks. Too many mistakes. Too much stuff against us all the time. We can't do anything right. No matter how fast we are. No matter how hard we try. Something always happens. Today was three different times. Four different times. I don't even know."
"How do you get over it?" the reporter questioned.
"I don't know," Truex paused. "Go hunting and kill something."
Win changes everything
Martin Truex Jr. hasn't won 31 Cup races by accident. Winning No. 32 this season would completely flip the script and, more importantly, build up some much-needed confidence. That's what's lacking with the No. 19 team right now, and the driver conveyed as much in his remarks, effectively describing how he's expecting something to go wrong in each race like it has all season. 
All it takes is just one race where things fall into place, and the JGR car is fast, which it has been for much of the season, and the winless streak comes to an end. It could happen at any point. But that's what the team has been saying all season. And it hasn't yet. 
Until it does, each race without a win, more wildlife is in danger.
Like Sportscasting on Facebook. Follow us on Twitter @sportscasting19 and subscribe to our YouTube channel.