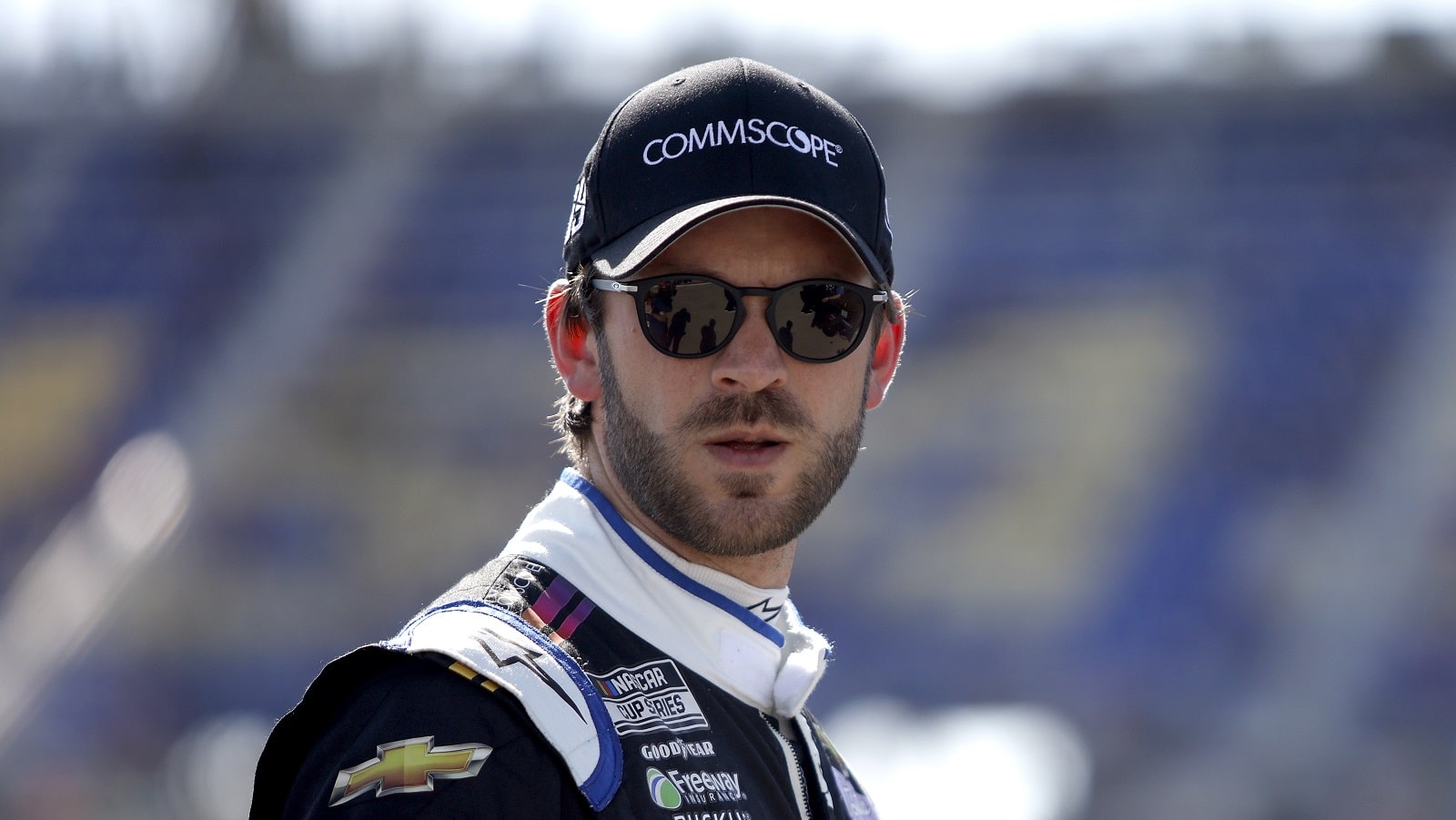 Spare Daniel Suarez the Jokes About the No. 99 Chevy Being Slower Than a Turtle Before the Kansas Speedway Disappointment
Daniel Suarez saved a turtle on Saturday, but nothing could savage his day Sunday after early misfortune at Kansas Speedway.
If there's karma in NASCAR, then Daniel Suarez is going to score his first Cup Series victory in the next few weeks. That's what karma is supposed to do for drivers who do good deeds, and Suarez fit the description over the weekend. Regrettably, the Kansas Speedway racing gods were not as kind as he was.
Kansas was a disappointment for Daniel Suarez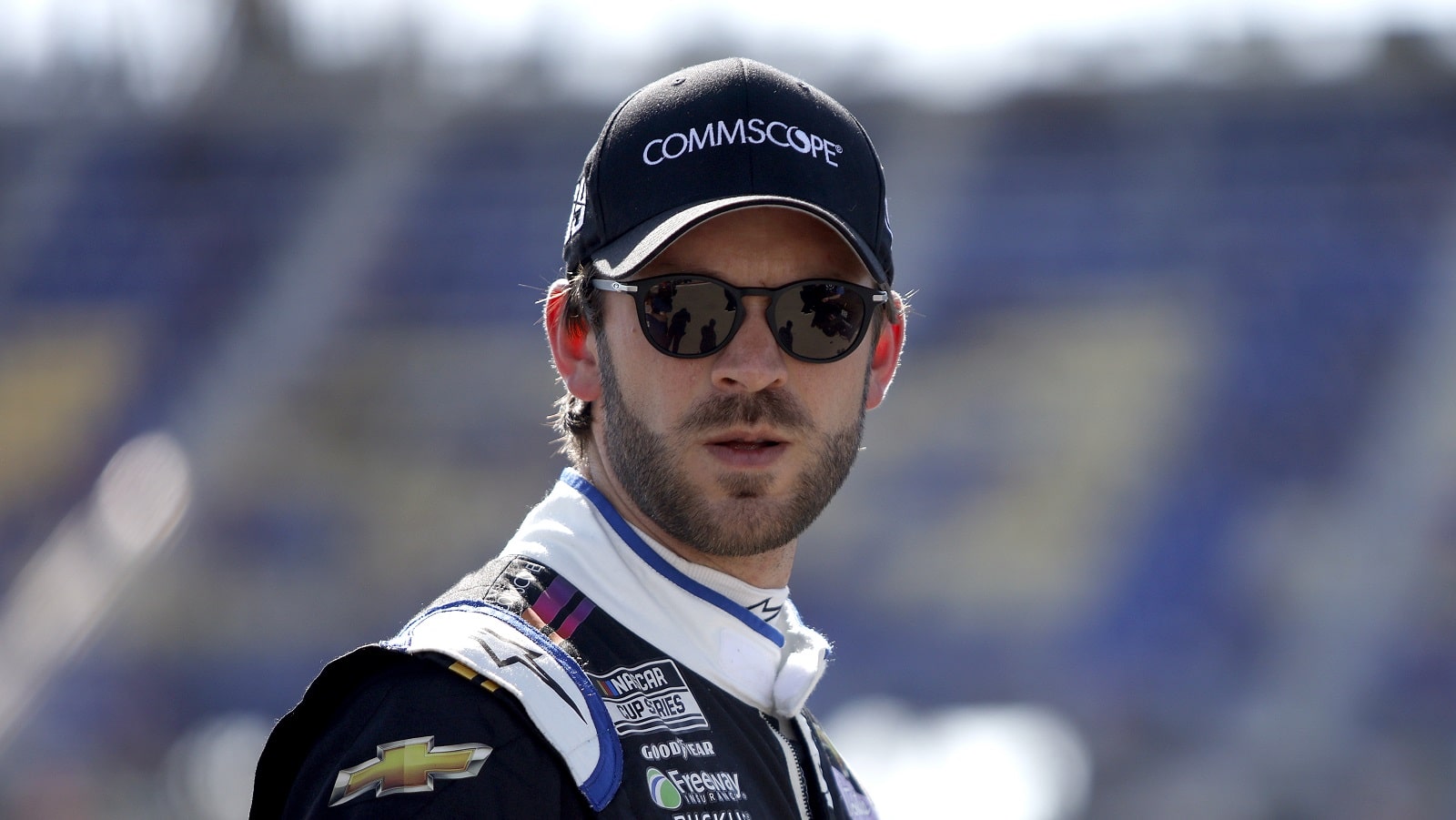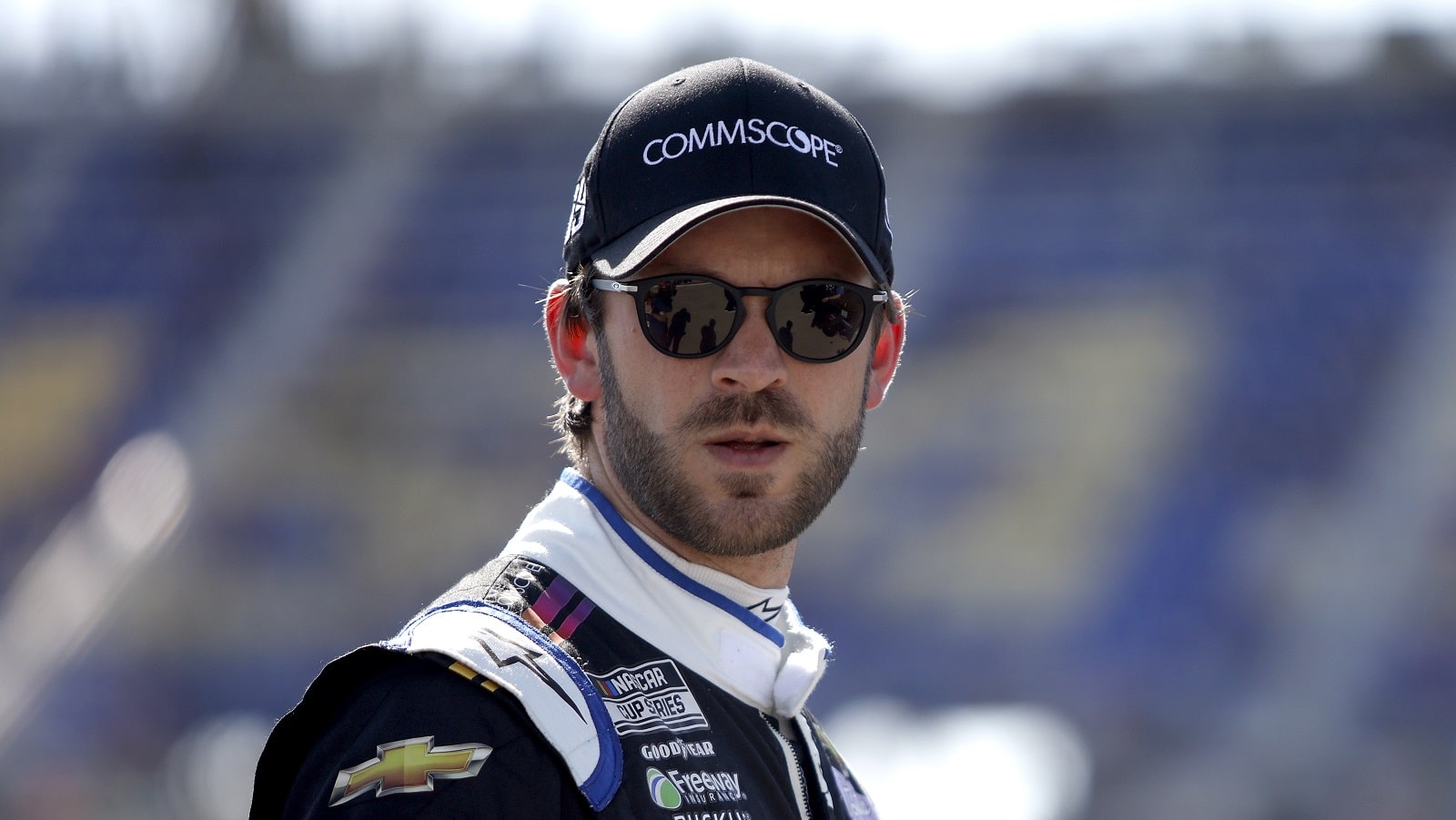 It was tough to tell whether Daniel Suarez was riding a Trackhouse Racing No. 99 Chevy or a rocket 90 miles into the AdventHealth 400 on Sunday. After starting 19th on the grid for the NASCAR Cup Series race, Suarez moved into sixth place just 10 laps in.
Thirty laps after that, Suarez was riding in the top five behind leader Christopher Bell, and he was still competitive on Lap 61 when a cut left-rear tire sent the car into a spin. Drivers had issues throughout the day with left-rear tires, but Suarez fell in the group of unlucky competitors. His mishap took the Chevy into the wall.
By the time the Trackhouse team could make sufficient repairs, Suarez was already three laps down and in 35th place. He made it to the finish, but the damage was a drag on performance, and Suarez was 11 laps down when Kurt Busch took the checkered flag.
"We cut a tire right in the center of the corner. It was super bad timing," Suarez said on his website. "If it had happened a few seconds before or a few seconds later I could have saved it. I will tell you, if we keep bringing cars like that to the track, we will win a race this year."
Daniel Suarez couldn't save the car, but he saved a turtle
If you made a list of everything you might see on a city street, you would probably be many pages into the list before you jotted down "a honkin' big turtle crossing an intersection." Yet that's what Daniel Suarez came across in Kansas City the day before Sunday's NASCAR Cup Series race.
The not-so-little turtle was, not surprisingly, a bit slow crossing the intersection. Fortunately, traffic was light, and Suarez was on his toes. He stopped his car and went to the turtle's assistance, getting it safely to a sidewalk and on its way, as he documented on Twitter.
He drove a special car in 2016
While still in the Xfinity Series in September 2016, the year he won the series championship with Joe Gibbs Racing, Daniel Suarez teamed up with Nickelodeon to drive with a Teenage Mutant Ninja Turtle paint scheme during the Drive for Safety 300 at Chicagoland Speedway.
Officially, it was the Toyota No. 19 Michelangelo Toyota, and Suarez placed fourth as part of a streak of 11 consecutive top-10 finishes to close out his season.
Like Sportscasting on Facebook. Follow us on Twitter @sportscasting19 and subscribe to our YouTube channel.