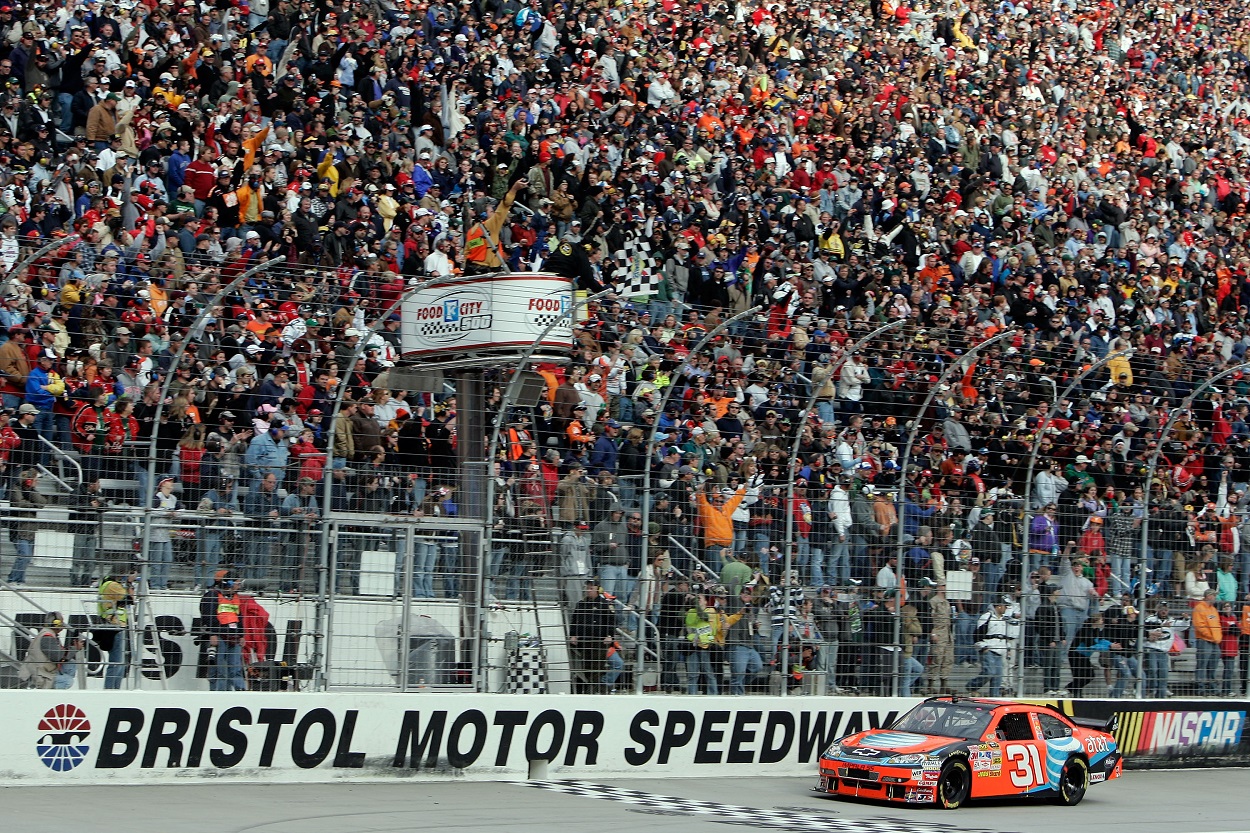 Who Has the Most NASCAR Cup Series Wins at Bristol Motor Speedway?
A brief look at the NASCAR Cup Series drivers with the most victories at Bristol Motor Speedway.
Easily one of the most popular tracks in all of motorsports, Bristol Motor Speedway is also one of the loudest and shortest. Billed as "The World's Fastest Half-Mile," the track at Bristol is technically 0.533 miles in length. Typically a concrete oval, the historic venue now also hosts an annual dirt track race, the only such race in the NASCAR Cup Series.
Featuring extraordinarily steep banking, Bristol hosted its first Cup Series race in 1961 and is one of the oldest tracks in NASCAR. And as you can imagine, a historic track brings a historic list of winners.
Darrell Waltrip owns the most NASCAR Cup Series wins at Bristol Motor Speedway with 12
Including that first race in 1961 but not including the two non-points NASCAR All-Star races in 2020, Bristol Motor Speedway has hosted 125 Cup Series races. In those 125 races, a total of 45 different drivers have taken at least one checkered flag.
Of those 45, 21 have won at least two races at "The Last Great Colosseum," and 16 have won at least three. Eleven took four or more checkered flags at Bristol, while a group of eight took at least five. Kurt Busch owns six victories here, and his brother, Kyle Busch, owns nine.
Busch, Dale Earnhardt Sr., Rusty Wallace, and Cale Yarborough are tied for second with nine victories each, three behind the man with the most wins here, Darrell Waltrip. The 84-time Cup Series winner and NASCAR Hall of Famer won in Bristol for the first time in April 1978 and for the last in August 1992. Waltrip won seven straight at Bristol from March 1981 to April 1984.
Every NASCAR Cup Series winner at Bristol Motor Speedway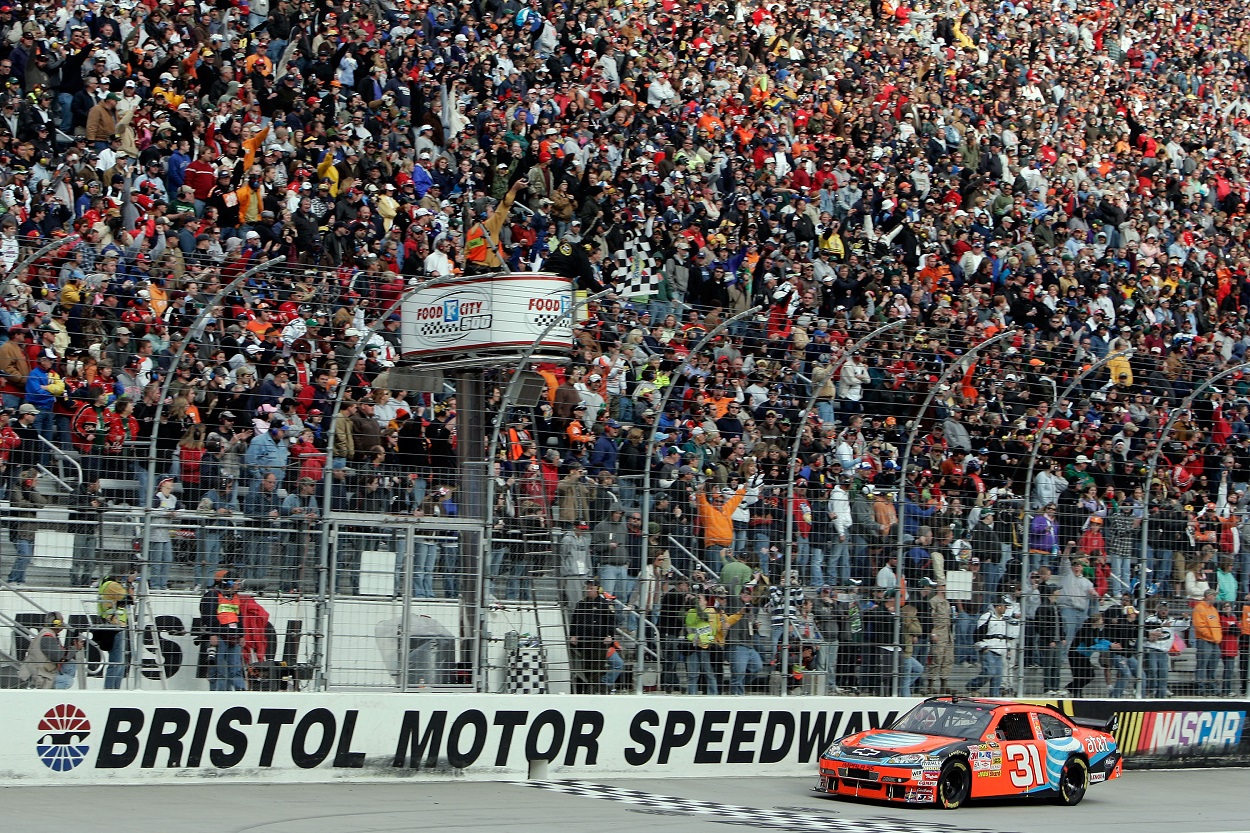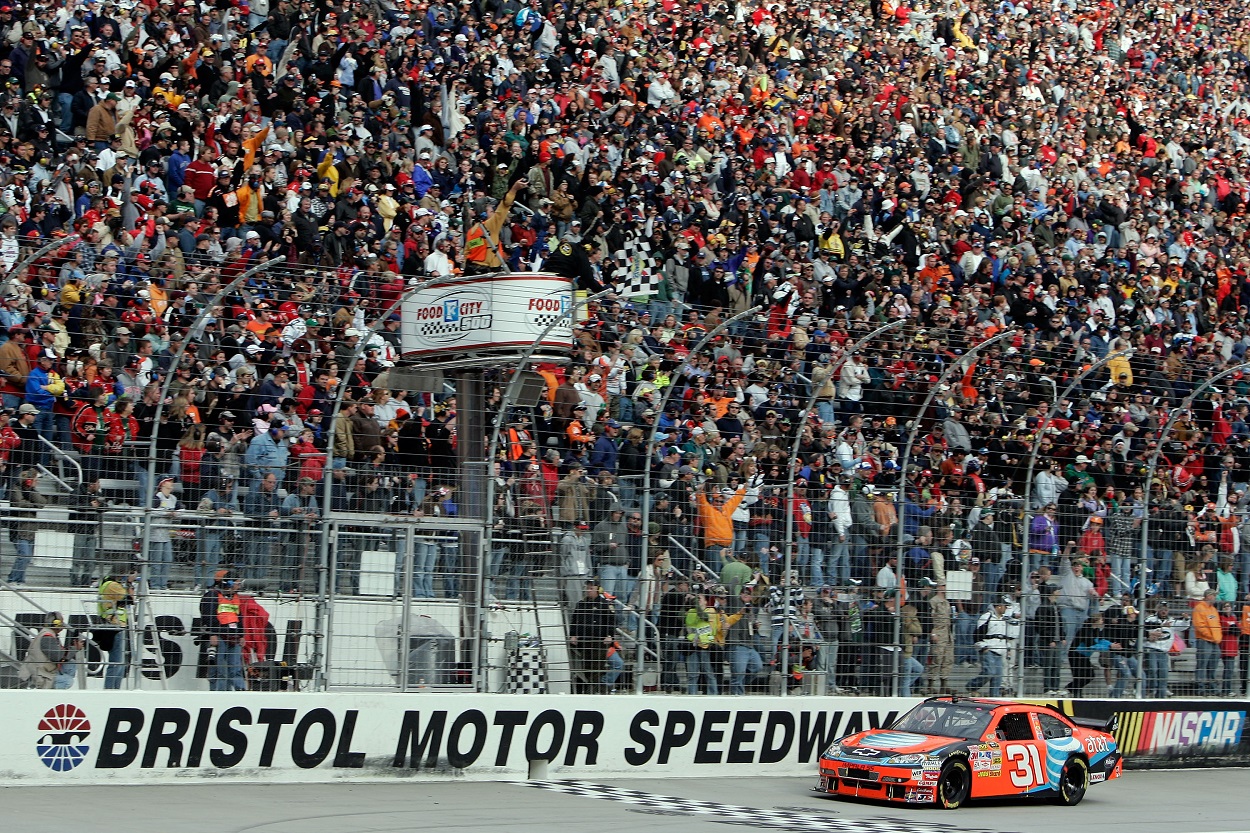 Here's a quick look at every NASCAR Cup Series winner at historic Bristol Motor Speedway.
Darrell Waltrip: 12
Cale Yarborough: 9
Rusty Wallace: 9
Dale Earnhardt Sr.: 9
Kyle Busch: 9 (8 regular, 1 dirt track)
Kurt Busch: 6
David Pearson: 5
Jeff Gordon: 5
Bobby Allison: 4
Carl Edwards: 4
Matt Kenseth: 4
Richard Petty: 3
Fred Lorenzen: 3
Kevin Harvick: 3
Brad Keselowski: 3
Joey Logano: 3 (2 regular, 1 dirt track)
Denny Hamlin: 2
Mark Martin: 2
Terry Labonte: 2
Jimmie Johnson: 2
Alan Kulwicki: 2
Jim Paschal: 1
Dale Earnhardt Jr.: 1
Davey Allison: 1
Fireball Roberts: 1
Ernie Irvan: 1
Charlie Glotzbach: 1
Jack Smith: 1
Elliott Sadler: 1
Bill Elliott: 1
Joe Weatherly: 1
Tony Stewart: 1
Donnie Allison: 1
Dick Hutcherson: 1
Kasey Kahne: 1
Paul Goldsmith: 1
Kyle Larson: 1
Dale Jarrett: 1
Jeff Burton: 1
Junior Johnson: 1
Ned Jarrett: 1
Benny Parsons: 1
Bobby Johns: 1
Chris Buescher: 1
Christopher Bell: 1 (1 dirt track)