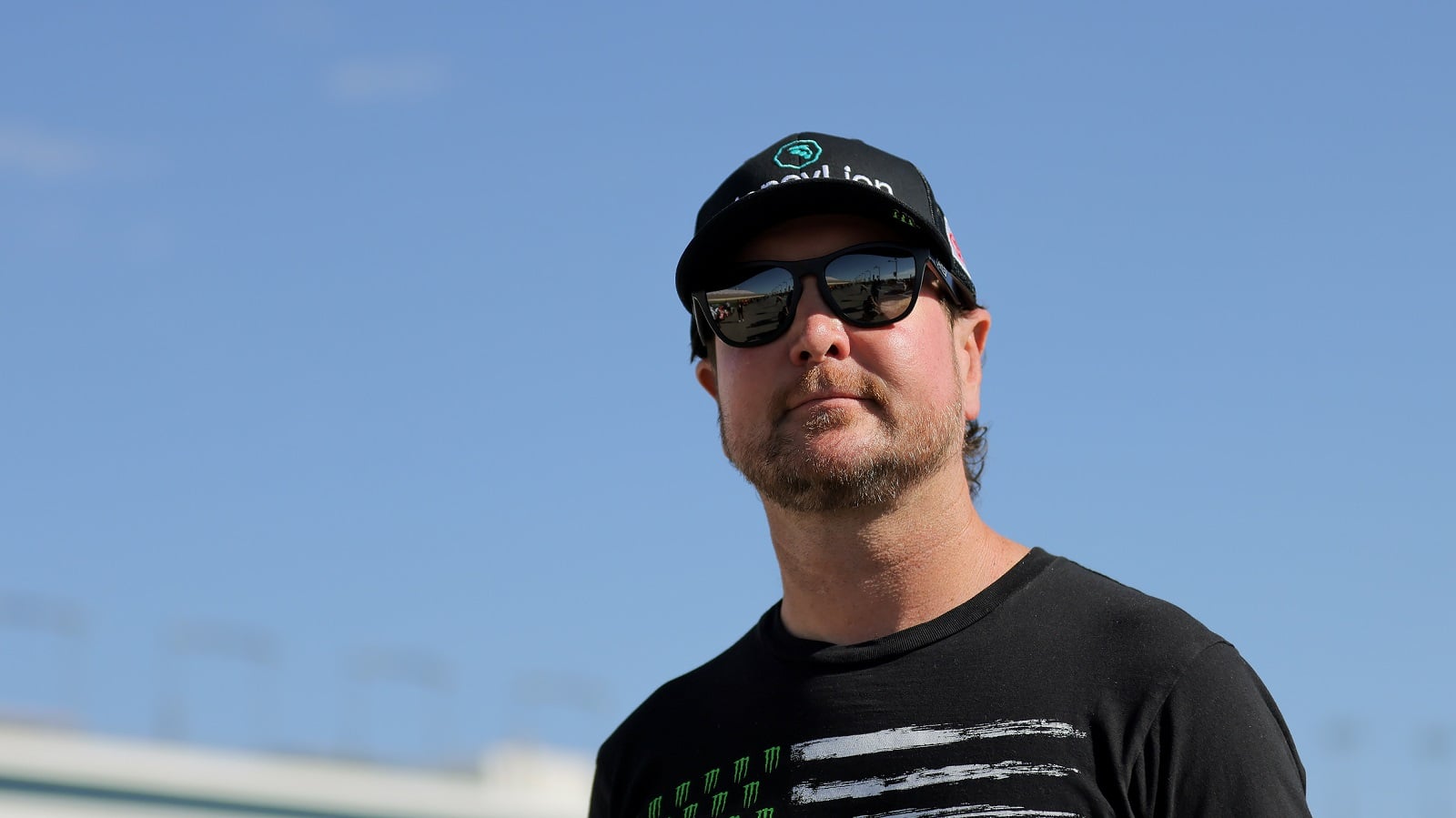 Kurt Busch's Announcement Shines Light on a NASCAR Policy Flaw
Kurt Busch is worthy of the NASCAR Hall of Fame, but he could be in for an unexpectedly long wait for enshrinement.
When Kurt Busch confirmed the inevitable on Saturday, it started the clock ticking on one of the few accomplishments missing from his career to-do list, though one not possible to check off as an active driver.
Without characterizing it as a retirement, the NASCAR stalwart did for all practical purposes signal his retirement as the Cup Series arrived in Las Vegas to continue the 2022 playoffs. That sets the stage, though not the timeline, for the sport's biggest honor.
Kurt Busch confirms his status going forward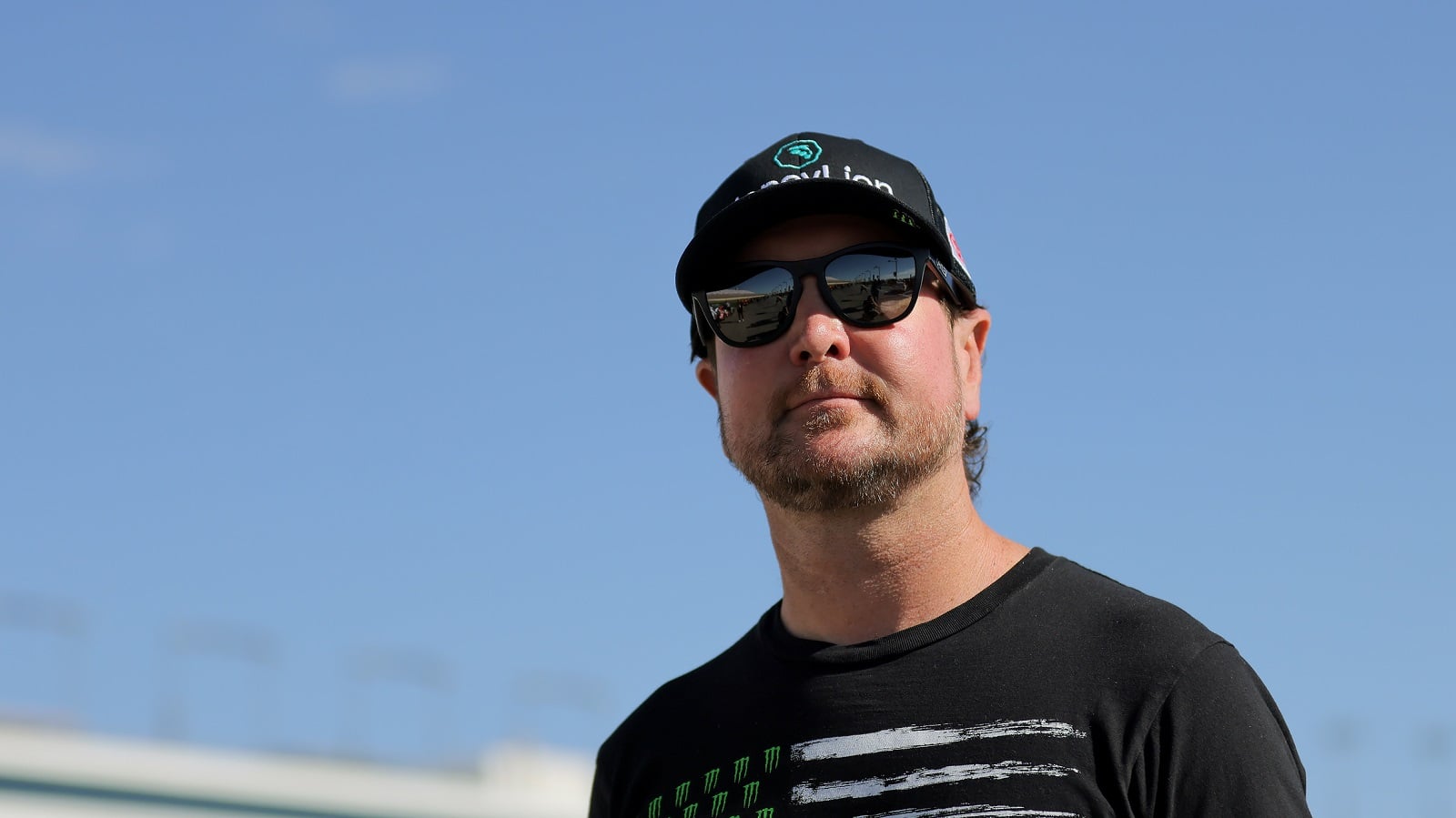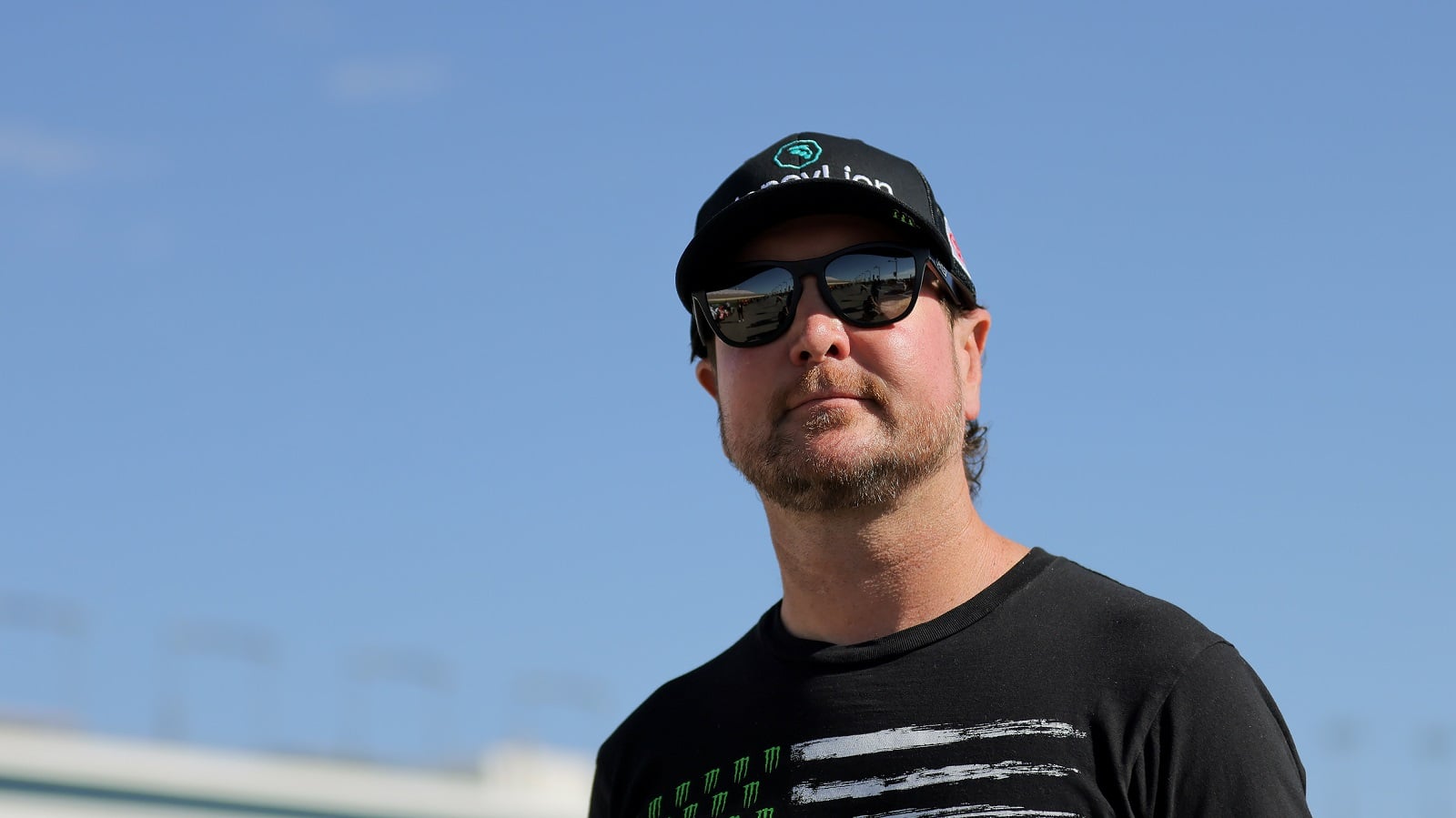 It took several months, but one plus one finally adds up to two with respect to Kurt Busch's future. The combination of his concussion suffered at Pocono and 23XI Racing's surprise signing of Tyler Reddick started the speculation. No one expected Richard Childress Racing to allow Reddick to move on a year early, but few thought Busch's injury would be so debilitating as to keep him out of the rest of the season.
Busch surrendered his NASCAR Cup Series playoff berth, and the weekly announcements that he would continue to sit took on a more ominous meaning as time passed. Meanwhile, 23XI negotiated with RCR to free up Reddick for 2023 instead of '24.
Then came Saturday's announcement.
"As I continue to focus on my health and work towards being cleared, I will be stepping away from full-time NASCAR Cup Series competition in 2023," Busch said.
Next stop: the NASCAR Hall of Fame
While Kurt Busch seems to have left the door open to continue some degree of racing, his full-time days in the Cup Series are almost certainly over. That starts the clock ticking on his two-year waiting period to make it onto the NASCAR Hall of Fame ballot.
The credentials are certainly there. Busch, who joined the Cup Series in 2000 – he is the last full-time driver to have raced against Dale Earnhardt – has made 776 starts, winning 34 times. The victories include the 2017 Daytona 500, and Busch captured the 2004 series crown. That will get him into the Hall of Fame, but the question is when. That's because of a flaw in the NASCAR rules.
NASCAR was late to the game in establishing its Hall of Fame. The inaugural class in 2010 consisted of Dale Earnhardt, Richard Petty, Junior Johnson, Bill France Sr., and Bill France Jr. With so many other options – Leonard Wood didn't make it until 2013 and Bruton Smith until 2016 – the selection committee continued honoring five candidates per year through 2020.
The rules changed at that point, and the committee cut back to two modern inductees and one pioneer inductee per year. The 2023 honorees have already been tabbed, and Matt Kenseth, ex-Earnhardt crew chief Kirk Shelmerdine, and Hershel McGriff go into the Hall in Charlotte, North Carolina, early next year.
Two more classes of inductees will go in before Busch is eligible, but that will hardly clear the logjam of prospective nominees.
How long will Kurt Busch have to wait to get to the Hall of Fame?
The 2023 NASCAR Hall of Fame class is set, and there is no suspense regarding the modern-era inductees in 2024. When voters meet next spring, it's a lock that seven-time Cup series champion Jimmie Johnson and Chad Knaus, who was his crew chief, will go in together.
That's where the questions begin regarding Kurt Busch. There's a line forming in front of him, and it isn't going to shorten quickly with just two modern-era candidates per year earning induction. The finalists last spring, when Matt Kenseth was selected, included drivers Carl Edwards, Jeff Burton, Ricky Rudd, and Neil Bonnett, and crew chief Tim Brewer (53 wins and championship seasons with Cale Yarborough and Darrell Waltrip). His 2004 Cup Series title helps Busch considerably but doesn't necessarily clear him from the entire pack.
Clint Bowyer comes up for consideration next spring and Ryan Newman the year after that, but neither is a threat. However, how many more seasons do Kevin Harvick and Martin Truex Jr. have left behind the wheel? Denny Hamlin could follow them out in short order, and there's always the chance Kyle Busch or Brad Keselowski leave sooner than expected.
Throw in crew chiefs, engine builders, and drivers from lesser NASCAR-affiliated series who could work their way onto the ballot, and it's possible Busch goes into the Hall of Fame several years later than his fans presume.
Got a question or observation about racing? Sportscasting's John Moriello does a mailbag column each Friday. Write to him at [email protected].
Have thoughts on this topic? Keep the conversation rolling in our comments section below.