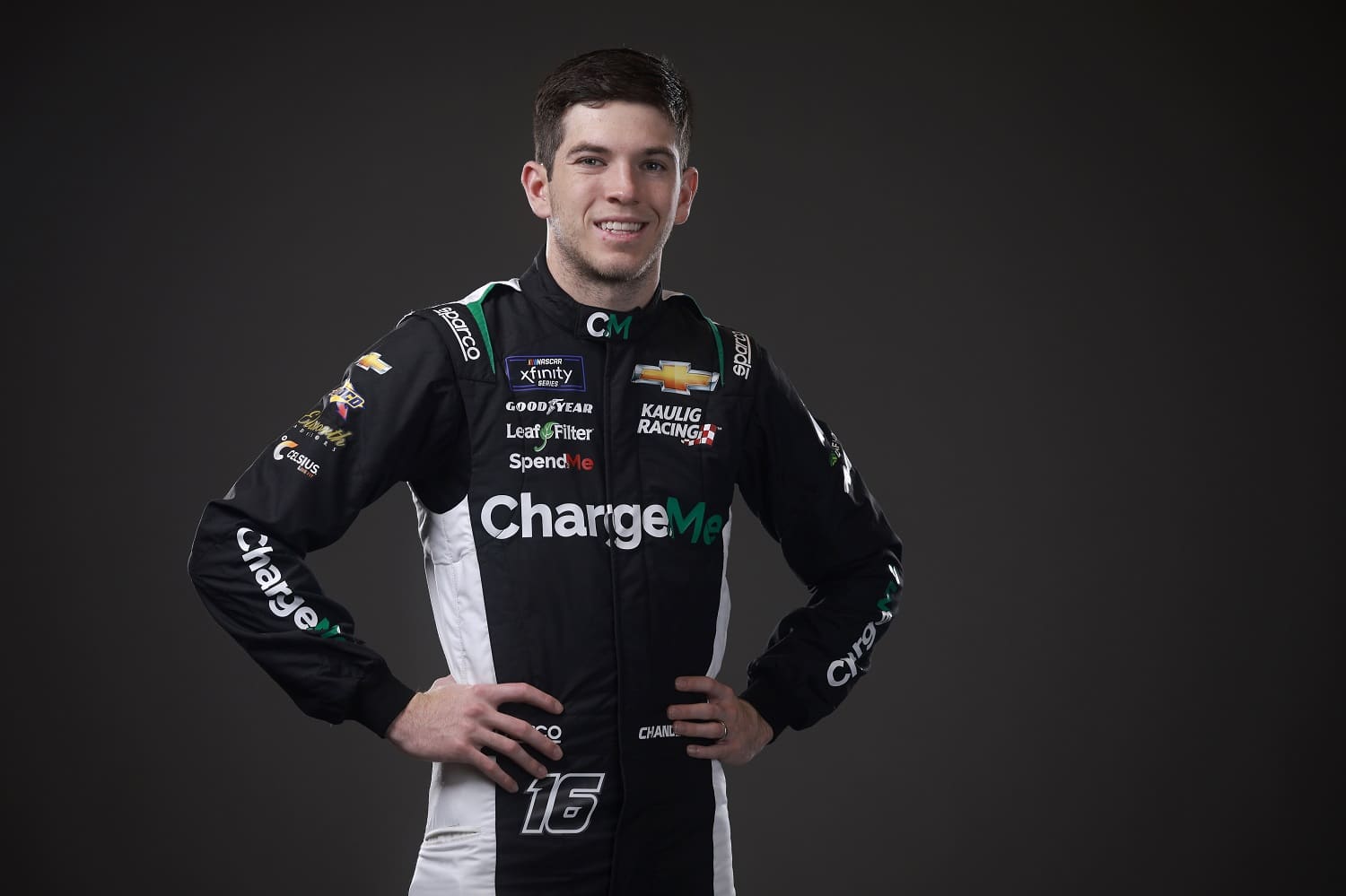 A Chandler Smith Win Would Tie Him With a 3-Time Indy 500 Champion
Kaulig Racing newcomer Chandler Smith is set for five Cup Series appearances this season in the No. 13 Chevy.
He may have finished on the lead lap in 22 of 23 races in the Craftsman Truck Series last season, but Chandler Smith is about to face a real challenge keeping up with traffic. Kaulig Racing is putting the 20-year-old from Georgia in the No. 13 Chevy and asking him to qualify for the Daytona 500.
As if trying to nail down one of four qualifier berths against the likes of Jimmie Johnson in the big race isn't daunting enough, Smith is driving a car that the superstitious believe carries an unlucky number. In fact, only one driver has won in the Cup Series with the No. 13.
Perhaps it's a good sign for Smith since that driver accomplished it in a Daytona qualifier.
Chandler Smith was ready to move and landed in a good place
Though he didn't get in on the ground floor with the organization, Chandler Smith arrives at Kaulig Racing at an opportune time. Three wins and third place in the Craftsman Truck Series last season for Kyle Busch Motorsports left him with little to shoot for there.
With Busch's team leaving Toyota for Chevy and Kaulig suddenly having an opening in one of the Xfinity Series' top outfits, Smith agreed last fall to make the leap to NASCAR's second-tier series. He inherits the No. 16 Chevy that AJ Allmendinger drove to five wins in 2022.
He'll drive the full season alongside 2021 Xfinity champ Daniel Hemric. Landon Cassill and Justin Haley will share Kaulig's third car. It's a great gig for someone with just 64 career starts in NASCAR, including three last season for Sam Hunt Racing in Xfinity cars.
Kaulig Racing sweetened the deal for Chandler Smith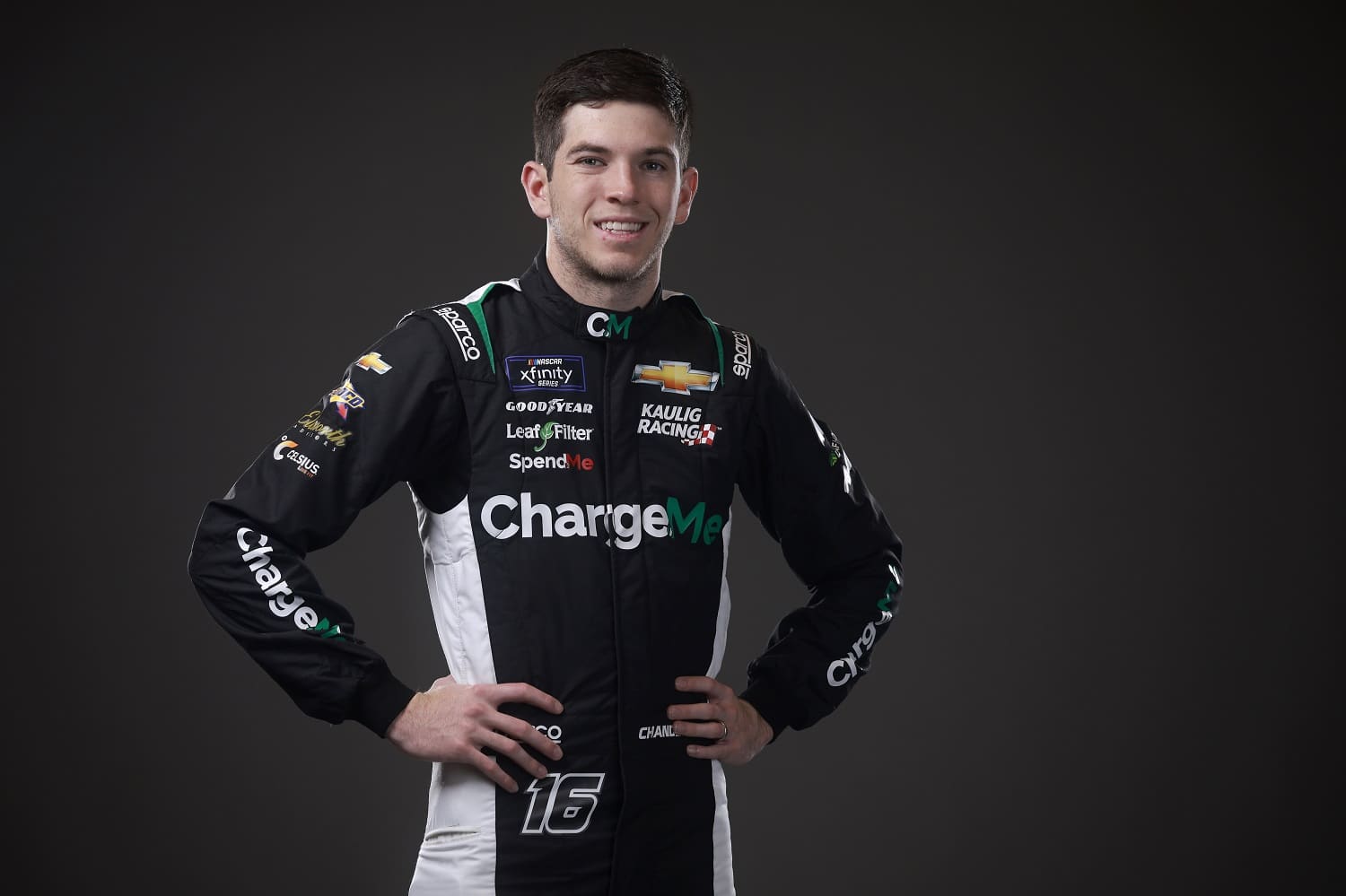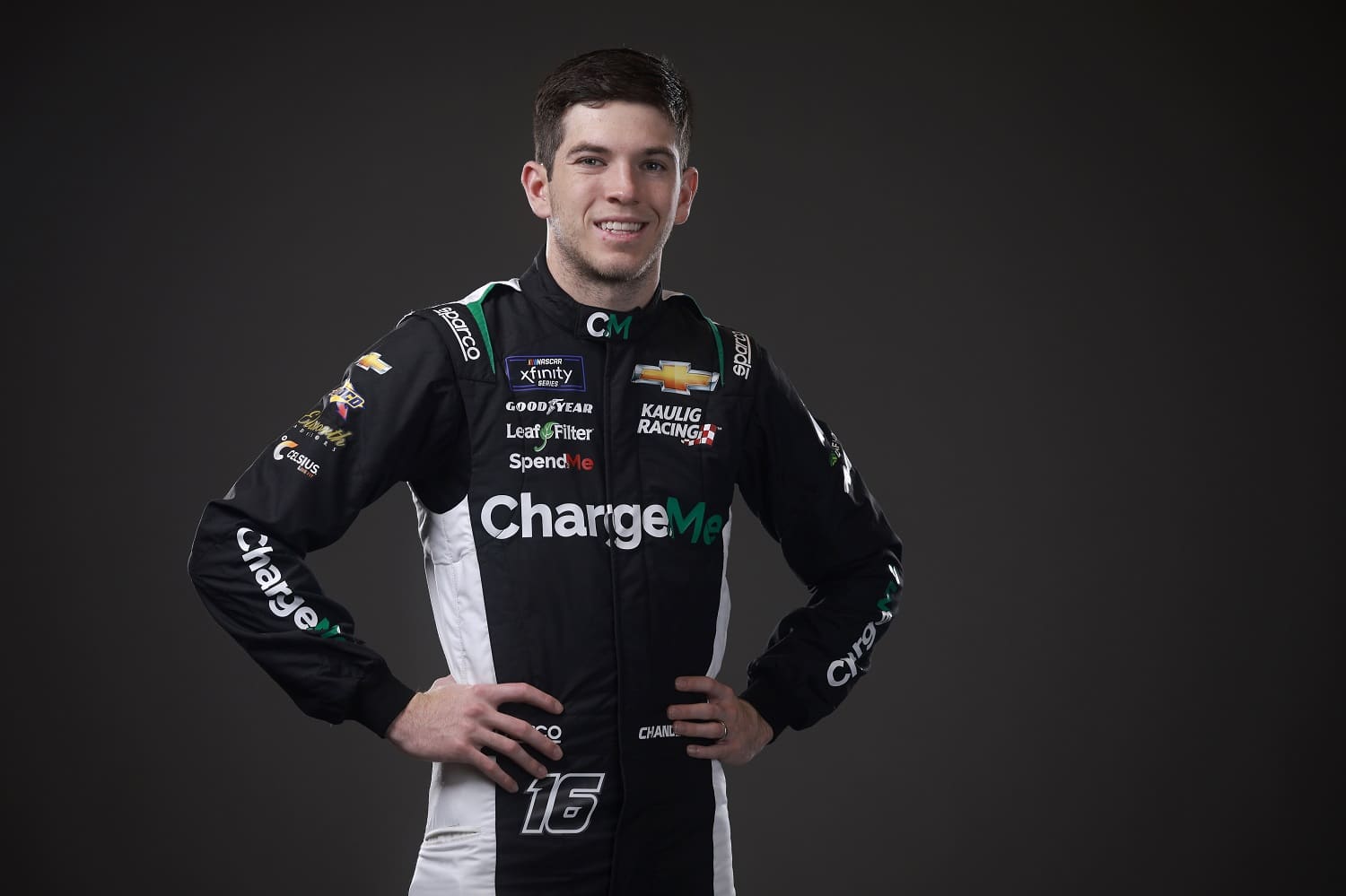 Inheriting AJ Allmendinger's Xfinity Series car is nice, but Chandler Smith is also getting some shots to drive alongside "Dinger" and Justin Haley in the Cup Series. Kaulig Racing just announced the arrangement to have him try qualifying for the Daytona 500 also comes with four other Cup Series starts:
Richmond, April 2
All-Star Race, May 21
Talladega, Oct. 1
Phoenix, Nov. 5
As is the case at Daytona, the 2021 Craftsman Truck Series Rookie of the Year will have to qualify in each instance if there are more entrants than spots in the field.
The No. 13 car has only won once in the Cup Series
As if the competition in the Cup Series isn't challenging enough, Chandler Smith will be up against the documented bad luck of the No. 13 car. Seventy-two competitors have driven with the number – usually for just one or two appearances – but only one has won in it.
Thus, a single trip to Victory Lane by Smith will tie him with Johnny Rutherford for the most wins. Much better known for open-wheel racing and his three victories in the Indianapolis 500, Rutherford raced in the Cup Series 35 times from 1963-88.  It was in that first season that he made his only two starts, both at Daytona, in Smokey Yunick's No. 13 Chevy.
On Feb. 22, Rutherford was one of 31 drivers in the second 100-mile qualifier for the Daytona 500. He took the lead on Lap 33 of the scheduled 40, relinquished it briefly to Rex White and then went back out front for good for the final five laps. White, Fred Lorenzen, and Ned Jarrett – all future Hall of Famers – finished second through fourth.
Two days later, Rutherford competed in the 500 and finished ninth in a race won by Tiny Lund.
Seventh-one other drivers have combined for 651 starts in the No. 13 car, most notably Casey Mears (227 starts from 2010-16) and Ty Dillon (144 starts from 2017-20).
Got a question or observation about racing? Sportscasting's John Moriello does a mailbag column each Friday. Write to him at [email protected].