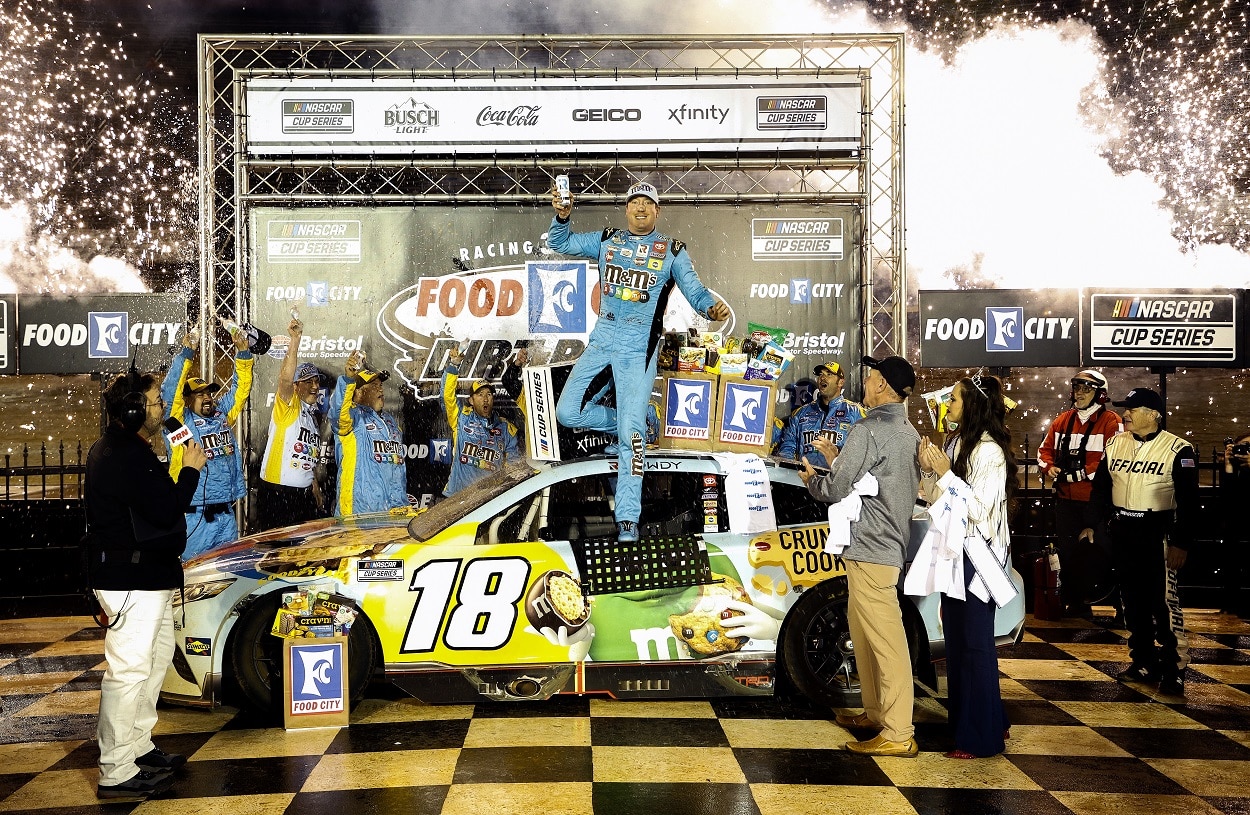 The 101 Greatest NASCAR Cup Series Drivers by Car Number: 10-19
Sportscasting names the greatest NASCAR Cup Series drivers to race car numbers 10-19.
Welcome to the second installment of Sportscasting's 10-part series, "The 101 Greatest NASCAR Cup Series Drivers by Car Number."
The goal here is quite simple. As we did in the past with our "101 Greatest NFL by Uniform Number" series, we're doing the same here as we list the top drivers to helm Nos. 00, 0, and 1-99 in NASCAR's premier series.
We kicked things off with a list of 11 for Nos. 00-9, and we continue here with the next 10 for Nos. 10-19. Enjoy.
No. 10: Ricky Rudd
The easy call to kick off this portion of the list is Ricky Rudd, who owns precisely half of the 12 victories for the No. 10 in the NASCAR Cup Series.
The 1977 Rookie of the Year took six different numbers to Victory Lane throughout his 32-year career, and his six wins in the No. 10 are tied with his six in the No. 15 at the top of his personal list. Rudd made 196 starts in the No. 10, the most of any of the dozen numbers he drove, and recorded 31 top-fives and 69 top-10s.
No. 11: Cale Yarborough
The No. 11 slot might be the most difficult of any of the 101 on this list. But that makes sense as it's the winningest number in NASCAR Cup Series history. Just look at who didn't get the nod here.
Darrell Waltrip won 43 races and three Cup Series titles in it. Denny Hamlin has more than 600 stars in it, the most of any driver, and has taken 48 checkered flags. Ned Jarrett racked up 49 wins with it, winning a pair of championships.
In the end, however, we went with Cale Yarborough. The South Carolina native won 55 times in the No. 11 in 237 starts, giving him a winning percentage of 23.2%. More than half of those victories, 28 to be exact, came from 1976 to 1978, a stretch in which he won three consecutive Cup Series titles.
Yarborough also earned his second of four Daytona 500 wins during this period. The NASCAR Hall of Famer finished in the top five in exactly two-thirds of his starts in the No. 11.
No. 12: Bobby Allison
With that out of the way, let's get back to another easy call at No. 12. Ryan Newman came in at a distant second, but the clear choice here is three-time Daytona 500 champion, Bobby Allison.
Not only does Allison own more victories in the No. 12 than Newman, 25 to 13, but he also won more in fewer starts. While Newman's 13 wins came in 252 starts, Allison's 25 checkered flags were earned in 170, giving him a 14.7% winning percentage.
In those 170 starts in the No. 12, one of three numbers in which he started 100 or more races, the 1983 Cup Series champ recorded 89 top-fives and 111 top-10s.
No. 13: Casey Mears
No. 13 is a tricky call with no clear frontrunner. If we went solely on wins, it would be pretty simple as just one driver took the bad-luck number to Victory Lane in a Cup Series race, that being Johnny Rutherford.
But it was merely a Daytona 500 qualifier in 1963, and it was one of only two times he ever used the No. 13. But it is pretty sweet that it was Rutherford's first-ever Cup Series start. He finished ninth in the actual Daytona 500 that year.
But many others are more closely associated with the No. 13, namely Casey Mears, who somewhat wins by default as the California native ran more races with it than anyone — 227 to be exact — which accounts for nearly 35% of its history.
No. 14: Fonty Flock
Some likely feel Tony Stewart deserves the No. 14 slot. And there's certainly an argument there as the 2011 Cup Series champ has the most wins with the number at 16. But those 16 checkered flags were in 262 starts, giving him a winning percentage of 6.1%.
And that's why we're giving the nod to Fonty Flock. While not the most famous driver even in his own family, the brother of Tim and Bob Flock and NASCAR's second female driver, Ethel Mobley, Fonty drove the No. 14 to a fitting 14 victories.
And he did so in just 103 starts for a winning percentage of 13.6%.
No. 15: Bobby Allison
Remember how we told you Bobby Allison started 100 or more races with three different numbers? Well, the No. 15 actually wasn't one of them, as he came up just short with 92.
Nevertheless, the seven-time Most Popular Driver award winner made the most of those 92 starts, winning 14 times with 44 top-fives and 62 top-10s. Allison is the only driver with double-digit wins in the No. 15, the next closest being Ricky Rudd with six.
Some may not know that Dale Earnhardt Sr. won three Cup Series races in the No. 15, which ties him for fifth with the number with Benny Parsons, Geoff Bodine, and Clint Bowyer.
No. 16: Greg Biffle
The simple call at No. 16 is Greg Biffle.
Before the Washington native's victory at the summer race at Daytona in 2003, the No. 16 hadn't seen Victory Lane in nearly 28 years. If you haven't heard his name enough, Bobby Allison was the last to take a checkered flag with the number at Darlington in 1975.
Biffle won all 19 of his Cup Series races in the No. 16 and made 504 of his 515 starts in the number. The six others to win in the No. 16 combined for 14 victories. Darel Dieringer sits in second place with five wins.
No. 17: David Pearson
The No. 17 slot had several great options from which to choose. There was Darrell Waltrip and his 15 wins in 344 starts. And there was Matt Kenseth and his 24 wins in 471 starts.
But joining Bobby Allison as a two-time member of the overall list is David Pearson, who took 30 checkered flags in the No. 17. And he won those 30 races in just 140 starts, giving him an incredible 21.4% winning percentage. Of the 107 top-10s the Hall of Famer recorded using the number, 100 were also top-fives.
What's wild is that of all the numbers Pearson used throughout his storied career, we still haven't gotten to the one in which he won the most. Yet, he's still already a two-time entry. That's how good this guy was.
No. 18: Kyle Busch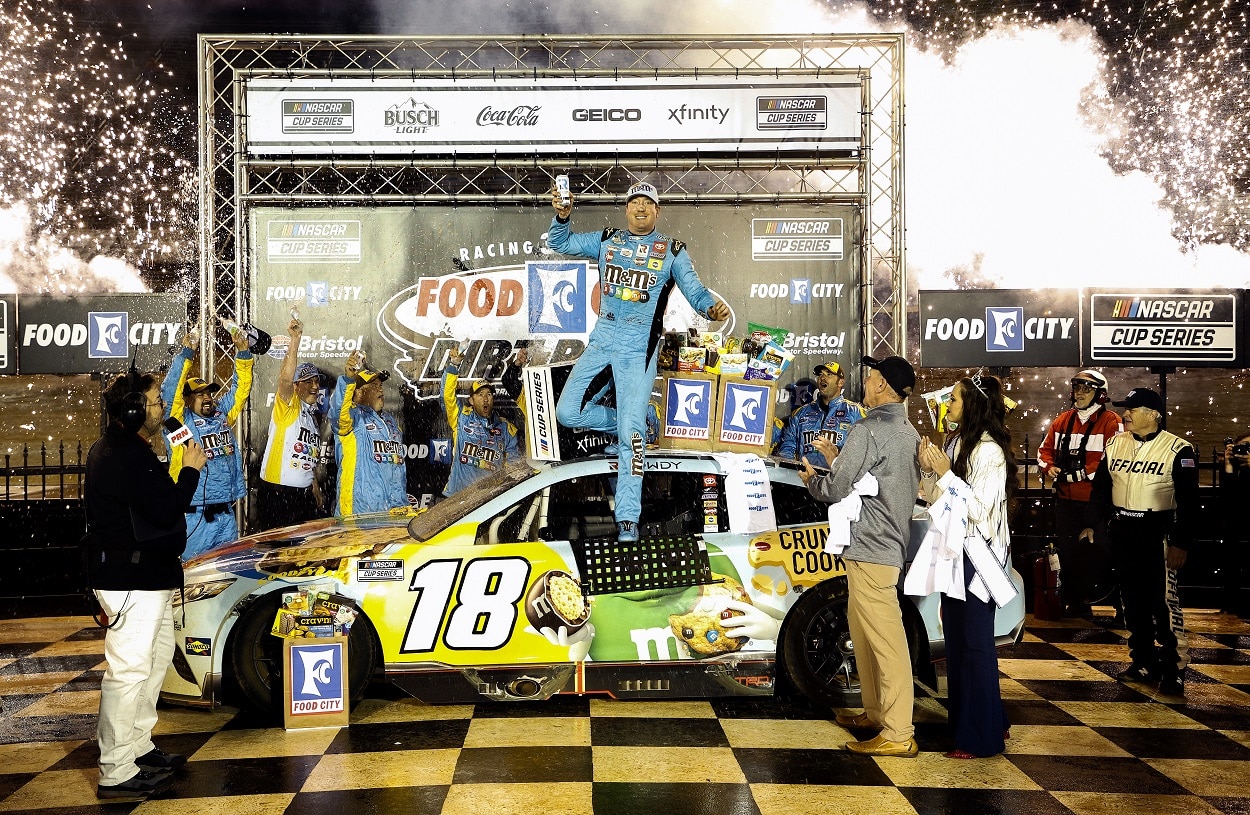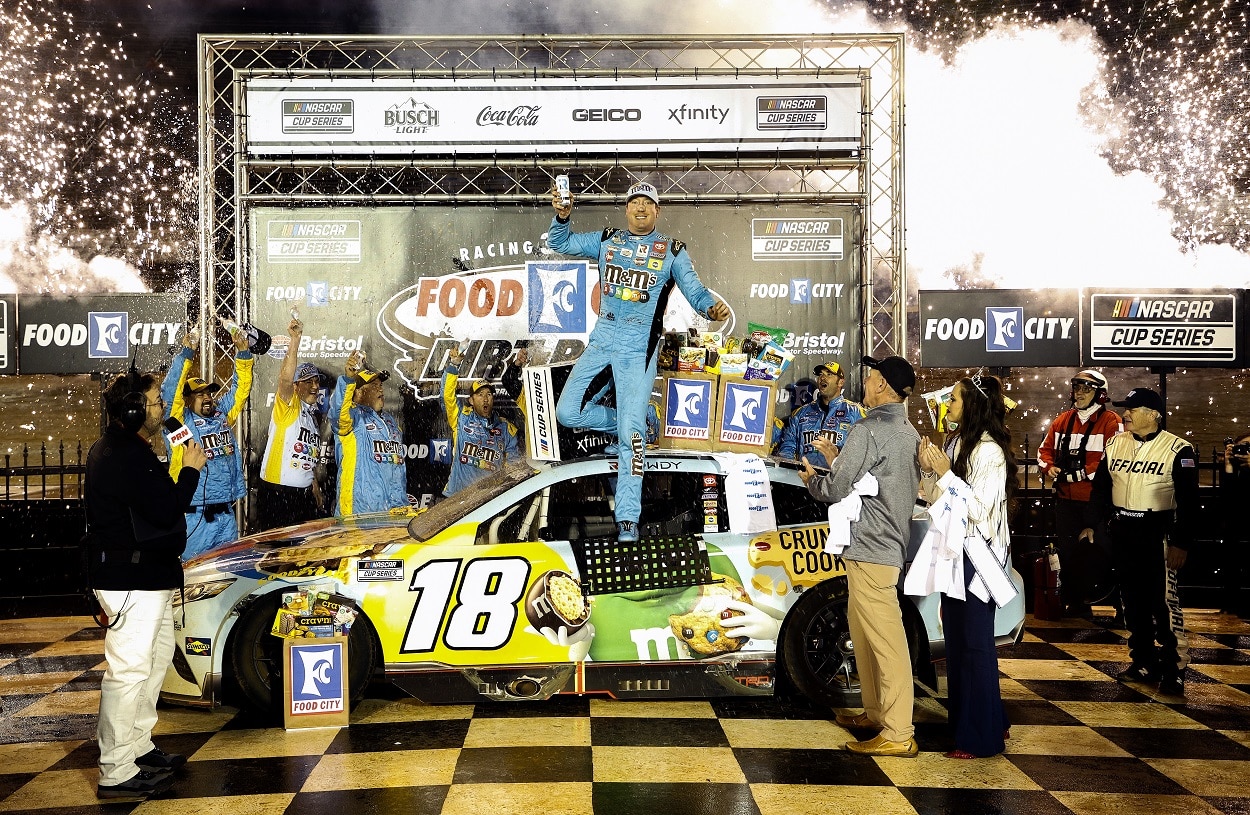 Before Joe Gibbs Racing took over the number on a full-time basis, the No. 18 only went to Victory Lane once in the NASCAR Cup Series, a victory in Oakland in 1951 by Marvin Burke.
Dale Jarrett finally broke the streak and posted a pair of wins in the number before Bobby Labonte took it over and took it to Victory Lane 21 times.
But the easy call here is Kyle Busch, who took over the No. 18 in 2008 and has taken 56 checkered flags and two Cup Series titles since then. He's also recorded 300 top-10s and more than 200 top-fives.
No. 19: Martin Truex Jr.
While one of the 25 most-used numbers in NASCAR Cup Series history, the No. 19 hasn't been to Victory Lane as often as you might think. In fact, it's only visited Victory Lane 20 times over the years.
Had this list been constructed before 2019, Carl Edwards' five victories might have been enough to give him this slot. But Martin Truex Jr. took over the No. 19 that season and won seven races. He's now won a dozen races using the number, easily the most of all time.
Jeremy Mayfield and John Rostek are the only other drivers to win in the No. 19.
Stats courtesy of Racing Reference
Like Sportscasting on Facebook. Follow us on Twitter @sportscasting19 and subscribe to our YouTube channel.